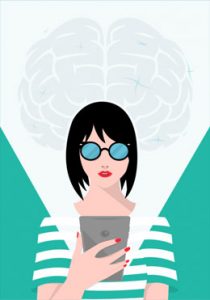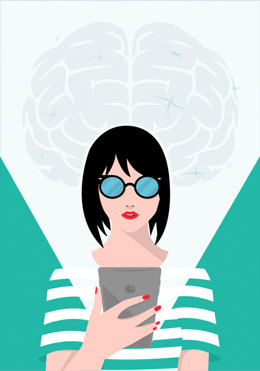 Ask anyone 'What does LMS stand for?' and only those in L&D will be able to tell you the answer.
No, it's not the London Maths Squad, or the Lithuanian Moth Society (if only!). In the world of Learning and Development, it stands for one thing only: Learning Management System.
Join us as we explore everything you've ever wanted to know about an LMS but were afraid to ask…
What is an LMS and What Does it Do?
A Learning Management System is a web-based software solution that manages the distribution and analysis of a company's training.
With an LMS, you are able to develop, administer and distribute eLearning content with ease.
Its purpose is to streamline the training process. An LMS should deliver training in an engaging and exciting manner.
Good learning management systems do this by utilising engagement tools like gamification, social learning and customisation.
---
LMSs are also commonly called Training Platforms, Training Management Platforms, Online Training Platforms or Enterprise Training Management System. 
They are also very similar to Learning Experience Platforms and Talent Management Platforms, although they aren't quite the same.
---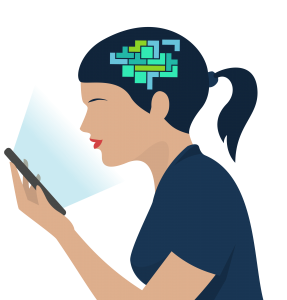 How Does an LMS Work?
The process goes like this:
You upload your learning content onto the platform.
You push the content to relevant learners.
The learners consume the content. Their progress is tracked as they do so and they are rewarded for their progress.
You analyse the results and identify ways to improve the learner's journey.
Who uses an LMS?
LMSs are for anyone who has a thirst for knowledge. However, here are the top three types of customers:
Corporations (of all sizes)
Educational establishments
Training delivery companies
Who Needs an LMS?
Administrators
Admins use the backend of the LMS to push and pull content. They also identify knowledge gaps and generate reports on each learner.  They can generate reports on departments, completion rates and much more.
Learners
Learners use the frontend to complete assigned training modules. They can watch videos, complete quests, earn virtual rewards and also keep track of their achievements. They socialise using forums (like Clubs) to keep up to date with company news on the social feed.
What are the Features of a NextGen LMS?
A Focus on Engagement
Companies with great employee engagement outperform those with little employee engagement by 202%! Engagement is generated with gamification, social learning, customisation and by ensuring your LMS is optimised for mobile use.
Let's take a look at these engagement tools in a bit more detail:
Gamification
Gamification is the application of gaming mechanics to non-gaming environments. You can gamify your platform by doing the following:
Social Learning
Social learning is a huge part of the engagement. In fact, the 70/20/10 model states that 20% of everything we learn is learnt socially. We encourage social learning with an array of tried and tested methods on our LMS. Some of these include:
Creating 'Clubs' – discussion groups focusing on a particular topic or department
Adding an Experts area to your platform
Including social streams
Installing a social Q&A
Creating and sharing surveys
Customisation
If you've ever had your clothes tailored, then you'll know how great customisation feels! Customisation helps the training environment to resonate with the learner. This helps create meaningful learning experiences.
If done right, a customised training platform helps the learner to feel like they are playing an important role in helping your organisation to achieve its goals It allows them to feel part of the learning journey.
The customisation goes both ways – the platform can be customised in line with your brand, vision, imagery and terminology. Learners can customise the platform by adding the elements that are listed here:
A profile picture
An 'About Me' section
Work history
Add interests
Upload a showcase
Mobile Optimisation
98% of people now owning a smartphone. This means your LMS needs to be mobile-optimised. A non-responsive platform will leave the learner feeling unengaged. 94% of people will judge a website based on whether it's responsive or not. With a platform that is mobile-friendly, resizing, panning and scrolling will be kept to a minimum. Millennials and Gen-Zs will then be more comfortable roaming around on your mobile learning platform.
Online Games
Online games are a fantastic way to engage your learners. 95% of teachers use digital games created specifically for educational use. Genie is our award-winning, game-based authoring tool. It allows the admins to create learning/educational games.
For example, we have a 'Whack-a-Mole' style game whereby learning quizzes and info inserts are placed in between levels. This is a hugely engaging experience!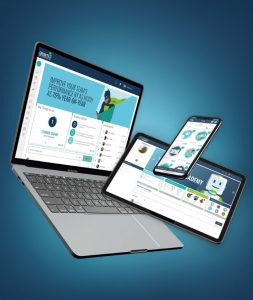 What are the Benefits of an LMS?
They keep all your eLearning materials in one place

You can use it to track the progress and performance of your learners

They're easily updated with the latest in learning trends

Save on hiring an expensive trainer and buying textbooks

Learners can sift through the learning they need, when they need

It allows you to easily update industry compliance and regulations 

WIth Clubs and a social feed, it promotes social learning

It promotes different learning formats, i.e: video, PDF, infographics etc.
What is SCORM, xAPI and AICC?
SCORM stands for: Sharable Content Object Reference Model. All clear?! Okay, let's delve a bit further…
SCORM provides a list of technical specifications for eLearning content. Ensure content meets these criteria and it becomes much easier to provide a matching system to host and deliver it. Most content authoring tools are SCORM compliant.
Without SCORM, there would be no agreed structure for eLearning, so every piece of content has to be tailored for a specific delivery system.
There are currently two SCORM releases. The first is called SCORM 1.2 and the second SCORM 2004.
So, SCORM is the king when it comes to standards and specifications of online eLearning content. But there is another contender…
xAPI is the new kid in town! It's also known as Tin Can API and Experience API. It stands for Experience Application Programming Interface. Just like SCORM, xAPI delivers and reports on formal online content.
The main difference is that xAPI also records all of your informal learning.
What Types of Learning Content can an LMS Deliver?
Here is a list of compliant format types for the Academy LMS:
SCORM 1.2 Compliant eLearning
Videos in MP4 (MPEG) or AVI Format
Microsoft Word, Excel and Powerpoint Documents
Pages, Numbers & Publisher Documents
PDF Documents
JPG, PNG, GIF Images
Zip and RAR Files
Embedded Youtube videos (on Social Streams)
URL Links (on Social Streams)
Final Word
So now you know what an LMS is! That means no more embarrassing guesses such as; 'Uh, the Latvian Milkshake Society?' You are now in the know! A Learning Management System is software which manages the distribution and analysis of a company's training. Good learning management systems also utilise slick engagement tools such as; gamification, social learning and customisation.
Armed with this knowledge, you're now ready to join the battle against dull online learning! Try a free demo of our award-winning Academy LMS today!