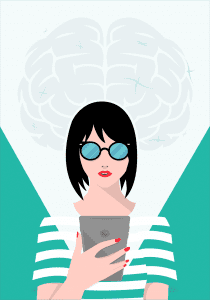 Learning is a lot like cake. You need the right ingredients to achieve expertise and an exceedingly good education. So how's it done? The 70 20 10 model is your recipe for sweet success!
These special numbers are the perfect mix of informal and formal learning (2 parts informal learning, 1 part formal training to be exact!). 70:20:10 explains how we build our skills and knowledge. Who knew ratios could be so tasty?
Let's take a closer look at how the 70 20 10 formula works.
---
A Brief History of the 70 20 10 Model
In the 1980s when trifles were the cake of the moment and back-combed hair ruled the catwalks, the 70 20 10 model was born! This learning and development formula was developed by Morgan McCall and the Centre for Creative Leadership.
70 20 10 is based on McCall's research which found a whopping 70% of learning comes from on-the-job experience and 20% from developmental relationships. Together, these two methods are often known as informal learning, since they don't follow a specified pattern and happen on their own. Only 10% of our learning is down to formal training.
The power suits and puffy dresses are long gone, yet the 70:20:10 model has stood the test of time and remains a powerful learning and development tool.
Here's what Juliette says about the matter!
Formal Versus Informal Learning
Effective learning comes down to getting the mix between formal and informal learning just right with the 70 20 10. The exact figures of the 70 20 10 model are not set in stone. However, McCall's research revealed informal learning (70% experiential learning and 20% social learning) is responsible for a 90% of what we know.
Informal learning is everything that happens outside the classroom or once the textbook closes. It is usually less structured and more spontaneous than formal training.
So, where does the 10% of formal learning come in? To reach our full potential we need to base our learning on theory and facts. Formal learning gives us the facts, figures and solid foundations on which to build the remaining 90% of our development.
What is 70 20 10 Model?
Experiential Learning = 70%
As we've discovered, a massive 70% of what we know is learned through hands-on experience, daily tasks and challenges. Just like children learn through play, most adults still learn best by doing. So, the age-old wisdom that learning comes through experience turns out to be largely true!
Think about the last time you really saw your skill level shoot up. Whatever you were trying to master, your success was probably down to regular practice and pushing yourself a little harder. You learned through experience!
Stepping outside our comfort zone is worth it. Yet, putting our new skills to the test in the real world can be scary. Whether we're learning to swim, drive or become a public speaking pro – we won't learn much until we act. So, get in the water, take to the road and speak up!
Social Learning = 20%
Experiential learning can sound a little daunting…amazing but daunting. The good news is, we don't have to do it alone. Learning doesn't happen in isolation!
The second part of the 70 20 10 model shows social interaction is responsible for 20% of our learning. McCall's research discovered we learn through our relationships by sharing knowledge, observing others and nurturing mentorships. Social learning is another type of informal learning because it is usually self-directed, spontaneous and less structured than formal learning.
Social learning is growing together by observing, asking questions and getting answers- not just from Google but from your colleagues, friends or fellow online gamers! Whatever you're trying to master – your day job, that perfect recipe or the next game level – ask for help and learn together!
Formal Learning = 10%
Although it only makes up 10% of our learning, formal training is an essential part of any learning strategy. It forms the backbone of successful learning. Take learning to drive a car for example. To succeed, you first need to understand the rules of the road and theory that supports your growing practical skills. Formal learning is the theory and facts that informal learning builds on.
The 70 20 10 research also shows formal training can act as an amplifier, boosting what we've learned through experience and social interaction. So, it is worth seeing formal training as the supportive framework that creates successful learning outcomes.
How Can Technology Help with Learning?
Here are just some of the ways learning technologies can help you successfully apply the 70 20 10 model!
1. Practise Makes Perfect: Experiential Learning
Virtual Reality, work simulation and even augmented reality… These are becoming popular tools of the modern learning and development world. Their popularity isn't surprising, given that 70% of our expertise comes through experience. Online learning provides opportunities to recreate the day-to-day tasks and challenges of the real world in a safe virtual learning environment.
There are many ways you can bring the real world to your online training! Whether it's as complex as AVR or as simple as recreating financial tasks within the training – give learners the chance to try out their new skills within the course. This way they can practise as much as needed before letting their new expertise lose on the real world!
2.Challenge Learners: Experiential Learning
As we discovered, the best way to learn is to take on regular challenges. So why not challenge your learners? Challenges come in many forms and are all about getting us to push ourselves a little harder and see things in a different way. Create online training that encourages employees to learn something new and see their work from a different perspective. Use quizzes within the training that encourage learners to consider how they'll apply their new skills in their day job. Remember to use gamification to keep people engaged with the challenges and rewarded for their triumphs!
If you want to take the challenges a step further, personalised learning apps can do just that! Why not send learners a Challenge-a-Day straight to their phones? You can personalise the challenges to suit your learner's needs and the wider company goals. This way every challenge will be full of Epic Meaning!
3. Celebrating Success: Social Learning
The great thing about learning technologies is none of our learning needs to happen in isolation. So, whether someone has just aced the 'Challenge-a-Day' task, completed some formal training or found a great video which helped them do their job – they can spread the word with a social learning platform.
Social learning feeds into our natural instinct to share our experiences. It's a great way to connect the power of experiential and social learning. This matters because sharing, collaboration and learning from each other is important to most modern workers. Research shows 77% say collaborative technology such as social media is crucial to how they work with colleagues and clients today.
4. Collaboration: Social Learning
You can also use social features to encourage and share the expertise that already exists in your organisation. Why not create chatrooms where staff can share their specialist knowledge and know-how with others and answer questions. All this collaboration and communication feeds into the 20% of learning that comes from social interactions.
With informal learning promoting collaboration and new perspectives, there's going to be a lot of creativity flying around the workplace! In fact research shows openness to new experiences is a key predictor of creative achievement. So, why not make the most of it and encourage people to share their ideas on the LMS!
5.Super Sharer: Social Learning
Why stop at getting people to share what they know? What about sharing what tools helped us learn? In a world dominated by social media it's become second nature to share something we find interesting, useful or just downright hilarious. Harness our sharing instincts by getting learners to post their favourite educational YouTube clips or facts on the LMS for everyone to benefit from. Better than constantly pushing content out to your learners, encourage them to create and curate their own content! This learner-led culture encourages people to communicate which breaks down departmental barriers and isolated working habits.
6. Engaging Online Training: Formal Learning
Whether you're delivering a combination of blended learning or pure online training, learning technologies can help ensure the formal learning makes an impact! As we've discovered, formal training is a support frame and amplifier for learning. Whatever you do. make sure this essential part of learning is engaging and full of Epic Meaning. This helps make the benefits and purpose of the training clear and shows learners why their development matters within the wider context of the company.
7. Mobile Training: Formal Learning
Mobile learning technologies mean you can now deliver the essential formal training wherever and whenever learners need it – straight to their smartphones! So, whenever they need to back up all that informal good stuff – they will have the formal training to hand.
There's no need to deliver lengthy, tedious training units either. When it comes to engagement, bite-size learning on our phones is best! It allows you to drip feed smaller chunks of engaging learning content to learners' mobiles. These regular bursts of learning help people avoid the Forgetting Curve by reinforcing training content and ensuring the information sticks. After all, practice does make perfect!
With the 70:20:10 model at your disposal you can reach your learning goals! Yes, with all that theory put into practice, fears faced and comfort zones well and truly stepped out of…your learners will feel as pleased as pie… a freshly baked 70 20 10 pie, of course!
Eager to get started? Click here for our handy 70 20 10 Tip Sheet and start baking up a learning showstopper today!