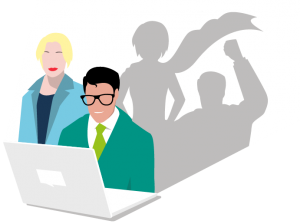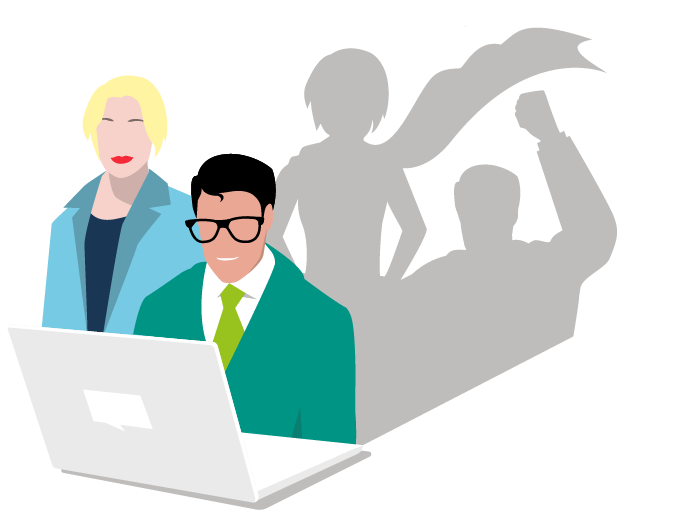 Though we're die-hard fans of online learning here at Growth Engineering, we haven't lost all of our love for more traditional training methods like instructor-led training.
Instructor-led training, or ILT, is the type of training that we tend to be most familiar with. After all, we all spend the formative years of our lives within school classrooms, while a teacher delivers information to us.
Let's take a look at what exactly instructor-led training covers, and how it weighs up against eLearning.
Instructor-led Training
Instructor-led training involves an individual leading a class of learners, delivering the content directly to them in real-time. These sessions take place at a specific time and in a classroom setting and can last anywhere from an hour to several days.
An ILT session can be delivered in a lecture format, where the instructor will speak to a large group. It can also be delivered as classroom training, where the instructor can interact more with the class and answer questions. It can even be delivered in workshops, where learners get much more hands-on and the instructor plays more of a supervisory role, stepping in where they're needed.
It's also worth noting that instructor-led training isn't restricted to the classroom. Many trainers will run webinars with their learners, allowing them to deliver their session remotely.
Pros and Cons: ILT vs eLearning
Instructor-led training vs eLearning remains one of the fiercest battles on the learning landscape. If you're leaning towards instructor-led, then here's what you're in for:
Pros
Easier to Adapt – Whereas eLearning is created in advance and delivered as it is, an instructor can be more flexible with their delivery. They can react to questions and judge the general reception of their training, allowing them to switch things up there and then if necessary.
More Social – Using a social learning platform is a great way to foster collaborative learning and harness intellectual capital. But an instructor can help learners bounce ideas off one another during a workshop, allowing them to improve their working relationships and understanding of the topic face to face.
Easier to Enforce – When you book a formal training session, it's not something learners can wriggle out of. It involves a lot of preparation and arrangements, so everyone ends up clear about exactly when and where it is. With online learning you need to really focus on engaging your learners, to ensure that they actually bother to log on and take it.
Cons
More Expensive – Instructor-led training carries a hefty price tag! You need a venue, refreshments, and an instructor. Logistically, you also need to gather together everyone at the right place at the right time, which often involves travel and accommodation costs. On top of this, there's the cost involved in taking learners away from the workplace.
More Limited – Unless you're running a webinar or a virtual classroom, you can only fit so many people into a classroom or lecture hall. Even so, instructor-led training works best in small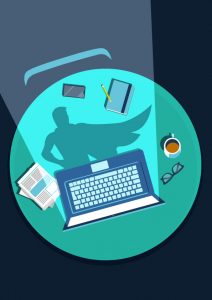 groups, because the trainer can focus their attention onto individuals. Online training, on the other hand, can be delivered to a global workforce with the click of a button.
Restricts Learners – With instructor-led training, learners have to work through learning materials the pace that's been decided for them. With online training, learners can go at the speed they want to. They can skip past things they already know to focus on new areas or head back to recap something which they're struggling with. They can also learn at times to suit them, so they fit learning around their schedule.
Clearly, instructor-led training has its place, but it works best when it's blended with an online learning solution and online courses. Here's what makes blended learning splendid learning!
And if you're looking to put together a massively successful online training programme, then you've come to the right place! Download your free LMS Launch Tip Sheet here!