Everybody that has a busy life or job is a modern learner. But understanding the modern learner is difficult. People are not averages and generalisations are dangerous. Habits, behaviours and goals define modern learners. The fast-paced environment they operate in shapes them, and this can change from week to week.
In contrast to those who came before them, modern learners have access to a constantly refreshing treasure trove of information. They are able to satisfy their ever-evolving learning needs through the unlimited resources that are available online. Unfortunately, the sheer amount of information at hand (and distractions to contend with) creates its own problems. 
In order to deliver learning events that meet needs, catch attention and produce behavioural change, one has to understand the modern learner. That is why learning and development professionals spend a considerable amount of time and effort to increase their understanding of the modern learner.
With that in mind, let's take a look at the traits and characteristics that are common amongst modern learners.
What are the Main Traits that Define the Modern Learner?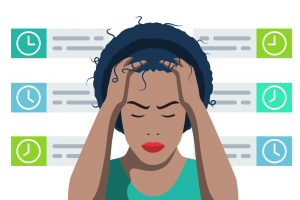 1. Overwhelmed
Modern learners have to cope with multiple job responsibilities and maintain some form of work-life balance. The move to remote working and the use of new technology has made it more and more difficult to set priorities and avoid distractions.
As a result, the in-demand modern learner does not have a lot of time or energy for learning. In fact, employees today typically only spend 20 minutes a week focusing on learning.
Time is an issue, but so is the sheer amount of information to digest. Being bombarded with so much instructional material, learners can be quickly overwhelmed. They simply do not have the space of mind to consume it.
2. Easily Distracted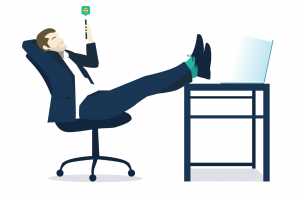 Modern learners have become professional plate spinners. They often have to juggle a multitude of responsibilities, tasks and interactions. In fact, they can be interrupted as frequently as every 5 minutes. And then there is technology addiction. The modern learner unlocks their smartphone up to 9 times every hour.
With so much information competing for their attention, it can be difficult to focus. As a result, many modern learners have shorter attention spans. According to Bersin (by Deloitte) most learners will not watch videos longer than 4 minutes.
3. Impatient
Modern learners want information at the speed of a click. They also have high expectations about content. They want it to be personalised, immediate and qualitative.
Due to the wealth of learning material available online, instructional designers now only have between 5 to 10 seconds to grab their learners' attention before they click away. 
A lot of research has been carried out to find methods to meet the needs of overwhelmed, easily distracted and impatient learners. The Microlearning approach can help to meet these needs. It continues to rise in popularity.
Microlearning reframes content in very focused learning events with simple, achievable goals. It is built on cognitive science, using spaced repetition as a retention boosting method. It also encourages content creators and learners to break learning topics down into short sub-units and repeat them with adequate spacing between learning events.
4. Social Learners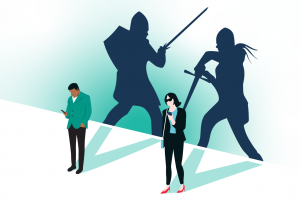 Modern learners are fuelled by digital apps, frequent social platforms and learn through collaboration. Studies show that social media increases the level of hormones associated with enjoyment and satisfaction by as much as 13%.
Modern learners share and receive shared ideas and feedback from others within the community. 73% say they process information more deeply and thoroughly when they share it. They enjoy participating in social learning activities and often find learning from others to be highly beneficial. 85% say reading other people's responses helps them understand and process information and events.
They build and access personal and professional networks to obtain information about their industries and profession.
5. Independent
Modern learners operate within a fiercely competitive environment. Job openings are visible to all, and each opening receives hundreds of applications. As such, the modern learner is typically self-motivated. Research shows that they are keen to shape their own future, establish their own identity and unique fit (be that professionally or through their hobbies).
Generally, they want to improve their job performance or fill a recently identified skill gap. When it comes to learning, they will often take the initiative themselves. Research from Computerworld shows that they are often willing to pay for learning and development opportunities out of their own pockets when formal opportunities dry up.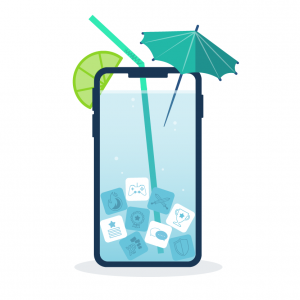 6. Thirsty for Knowledge
Fuelled by the need for independence and performance, the modern learner is thirsty for knowledge. Learning and development teams will need to increase the number of learning events. They will also need to provide learning content in a range of different formats. This will ensure that the full spectrum and complexity of modern learners' needs are satisfied.
Satisfying curiosity has never been easier than today. This encourages the modern learner to be ever more curious.
7. On-The-Move
Modern learners use technology to access learning opportunities whenever they need them. Smartphones have become the go-to way of accessing information from any location. Mobile traffic has increased by 222% in between 2013 and 2019. Modern learners often choose to learn away from their work location. Perhaps on their commute, or on their lunch break or whilst waiting for a meeting to begin.
Final Words
Understanding the modern learner empowers you to create meaningful learning experiences for your audience. You can only satisfy their needs once you have a clear vision of what those needs are.
Once you've built your learning experience, you then need to help your learners find it, keep their attention and above all, meet their expectations and deliver value. That's the challenge that lies ahead. Are you ready for it?
Are your employees, customers, partners or members always very busy? Do they often get interrupted by people or events that are vying for their time and attention? Growth Engineering LMS has been designed from the ground up to help you cater for the needs and specific behaviours of the modern learner. Book your demo now!