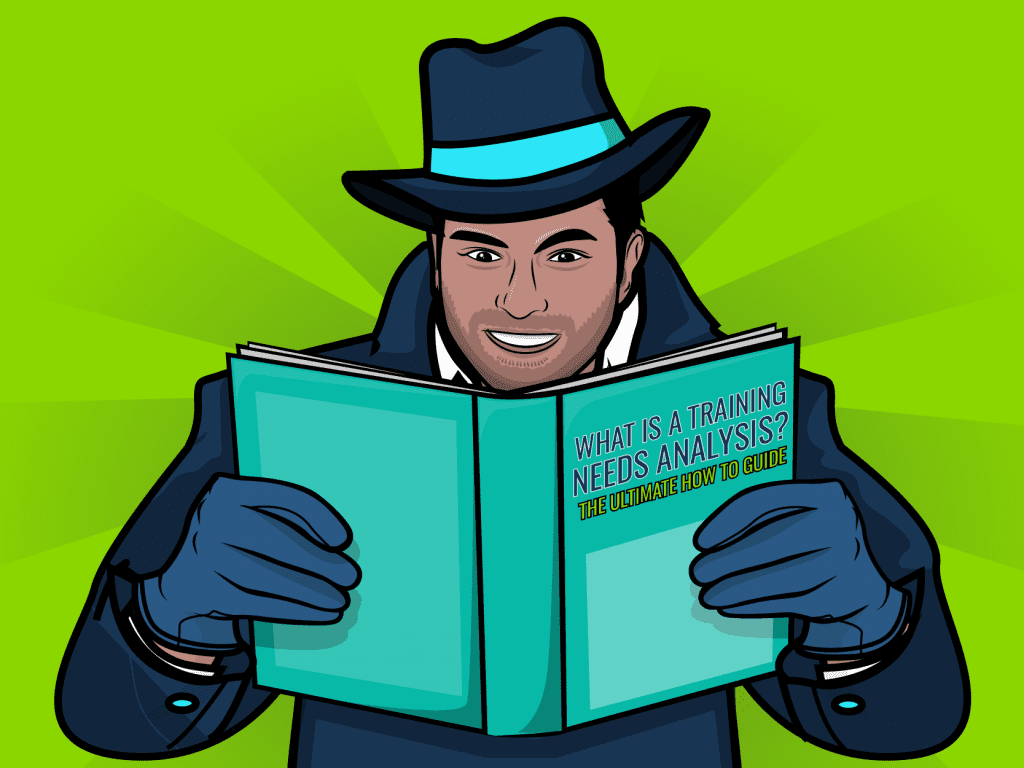 Training can transform your business. It can give your people the skills and know-how they need to thrive. It can even be the edge your organisation needs to stay ahead of the competition. In fact, a great training programme will entice top-talent to join your company, and it will keep them there once they've joined.
It's hard to overstate the importance of training in today's workplace. It can change the culture of your organisation, it can even change the world! This means that a training needs analysis (TNA) is supremely important. It's your chance to plot the route to training success.
If you get it right, you'll deliver the right training, in the right way, to the right people. On the other hand, skipping a training needs analysis altogether is the L&D equivalent of trying to pin the tail on the donkey whilst blindfolded.
What is a Training Needs Analysis?       
When you strip it right back, a training needs analysis is a process which helps you review the state of your organisation's training. With it, you can identify the knowledge-gaps your organisation needs to fill. Once you know what's missing, you can outline your priorities and shape your L&D strategy.
A training needs analysis gives you all the information you need to hone your L&D strategy into a well-oiled machine.
The Importance of a Training Needs Analysis
A training needs analysis is the most important stage in any training campaign. But what are the objectives?
It's all about getting your priorities in order:
1: Work out the areas of greatest need
It will help you understand the skills and behaviours your organisation needs to advance. You can then identify which of these skills and behaviours are lacking.
2: Avoid wasting time on irrelevant training
It gives you a clear understanding of the big picture. With this understanding, you'll be able to pinpoint training that's not needed, saving you time and money.
3: Increase your ROI
Once you've identified the areas of greatest need and pinpointed surplus training, you can refine your L&D strategy. This helps ensure you're funnelling investment into the areas that will deliver the best return. It also means you will stop wasting your budget on ineffective training.
How to Conduct a Training Needs Analysis
Step 1: Imagine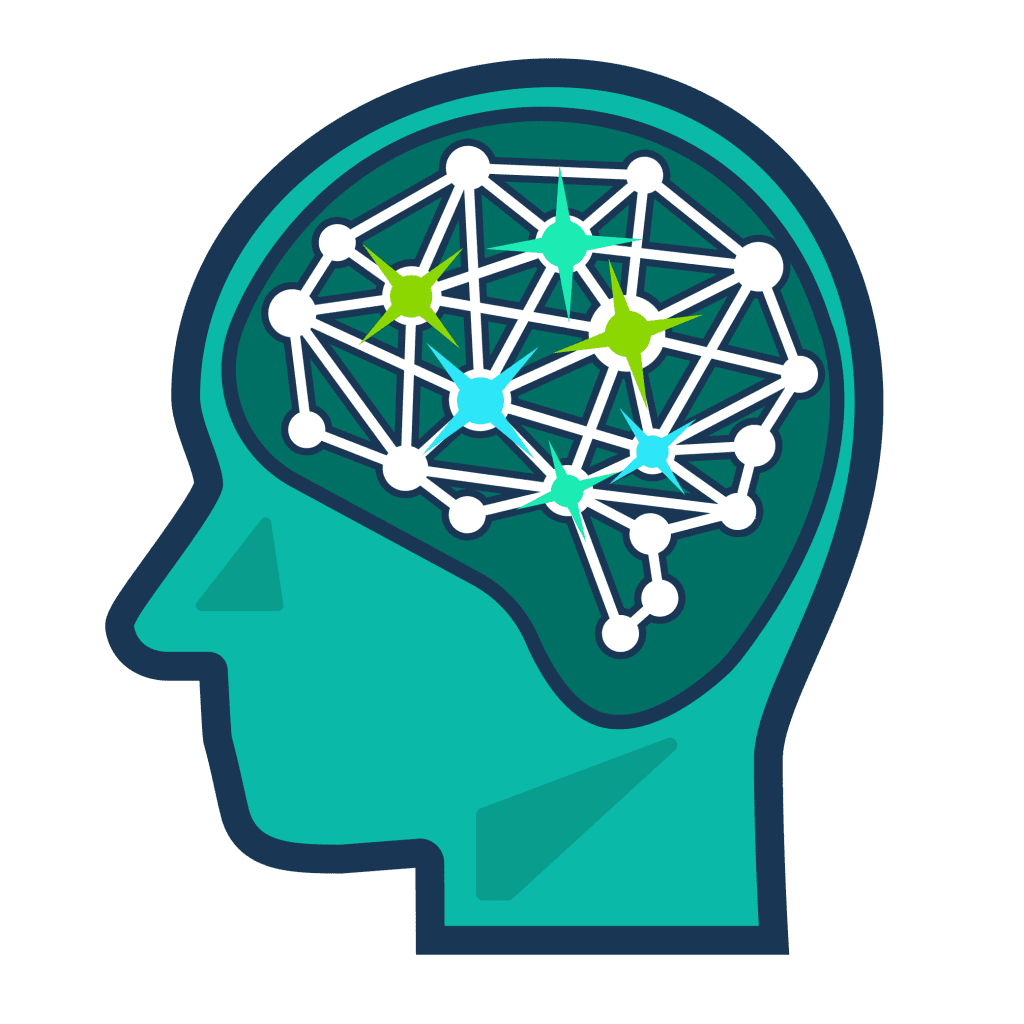 The best place to start with any training needs analysis is with your organisation's mission and values. These will help you get to the core of why your organisation exists. Once you understand the mission, take a deep breath and close your eyes. Imagine what your organisation would be like if it was fulfilling every aspect of this remit. Ask yourself:
What would your company culture be like if your values were being lived all day, every day?

Which groups of people are key to delivering your organisation's mission?

What behaviours do your people need to deliver this mission?
This organisation, the one you're imagining, is the one you need to bring to life. Your training needs analysis is your strategy to do so.
Step 2: Assess
Step 1 will bring your ultimate goal into focus. With this clear vision, you now know what behaviours you need in your organisation. This means it's time for you to work out how to get your people to adopt them.
Behaviours
BJ Fogg's Behaviour Model outlines a path to behaviour change. His model explains that to affect behaviour change, you need three things: motivation, ability and a trigger. With these three things, you can inspire learners to achieve anything!
Check out our very own Juliette Denny talking about the importance of BJ Fogg's Behaviour Change Model here:
Of particular importance for a training needs analysis is the ability of your learners to change their behaviour. This means you need to understand what knowledge and support your learners require.
Research
Finding out what knowledge and support your people need calls for research. L&D professionals use lots of different techniques to do this, everything from focus groups to hiring consultants. The most common technique would be the use of surveys. This requires a form with a long list of capabilities. Learners would then self-report on these capabilities.
These days, such practices seem old fashioned. Many LMSs provide survey functionality, which makes rolling out surveys simple. 
However, the very best LMSs provide learners space to add their skills, talents and interests to their profiles. Other learners can even endorse them for these skills. On the Academy LMS, this functionality is called the Talent Tracker. You can report on the talents, skills and interests in your organisation, making it the perfect way to map your talent landscape. 
Scrutinise
Now that you have a full survey of your organisation's talents, you can plot them according to the departments they sit in.
With this information, you'll be able to identify skills which are lacking and where in the organisation they're most needed. You can then sort through all the skills gaps you've identified and rank them according to importance.
Step 3: Plan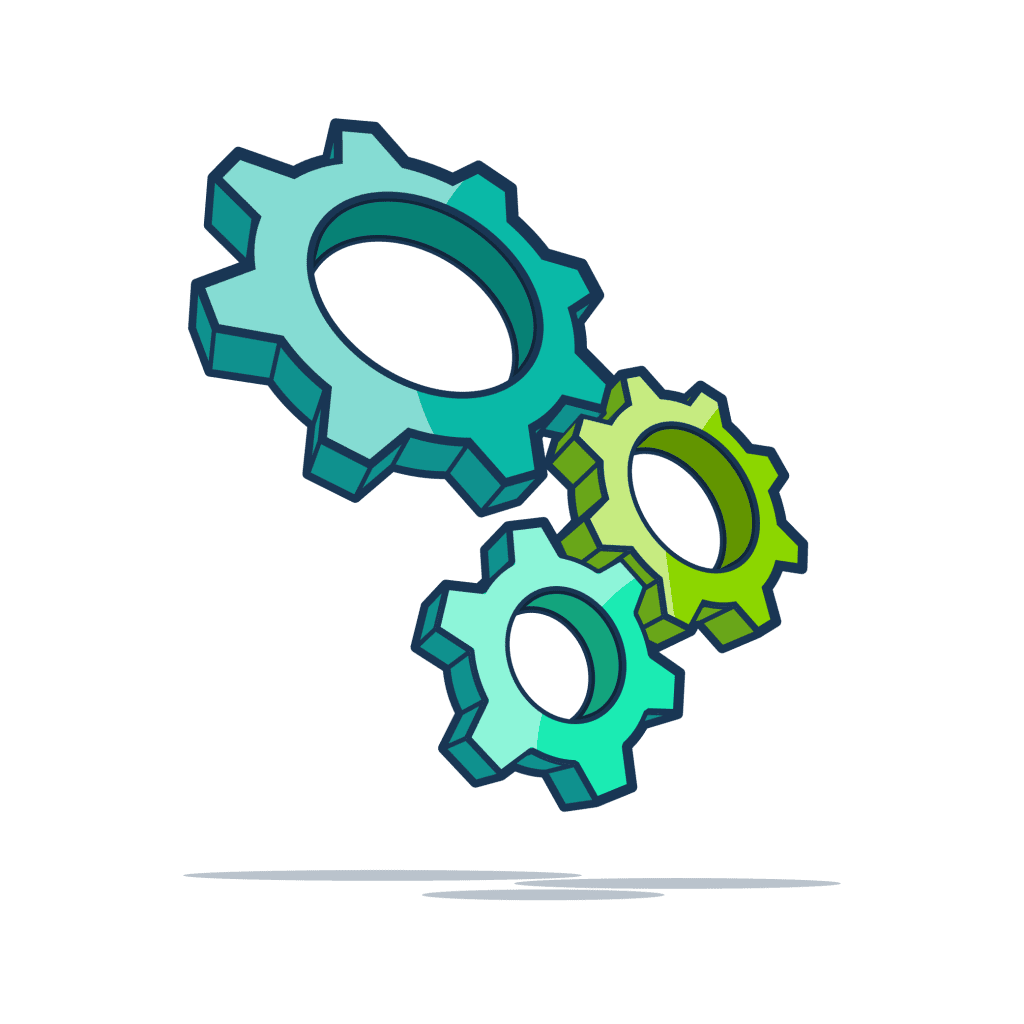 With all the detailed information you've gathered from your research, you have all the data you need to craft a training strategy.
This strategy should prioritise the skills which are lacking and critical to success. After addressing these core skills gaps, you can work your way down the priority ladder until you've run out of budget, or run out of skills gaps.
You can then decide how you want to deliver your training and how you will reinforce it so that your training leads to long-lasting behaviour change.
You'll now be in a strong position to start working out your expected ROI. You can begin by working out how much money you've saved by cutting unnecessary training. Then, you can set metrics to measure the success of future training.
Final Word
Once you've been through and completed a full training needs analysis, what's left? Well, it's time to put your plan into action. Every journey starts with a single step. When it comes to L&D, that first step is a training needs analysis.
And what a great first step it is too! As you've seen, when you undertake a thorough training needs analysis, it gives you all the data you could need. This helps ensure your training programme goes off without a hitch. If you use this data to its full potential, your chances of an interstellar ROI will shoot up!
ROI is the holy grail of online learning. Many L&D professionals find it impossible to demonstrate. Click below to download our ROI workbook. This will walk you through the process of evaluating your training. The best time to start evaluating your training is at the very beginning – so don't miss out!