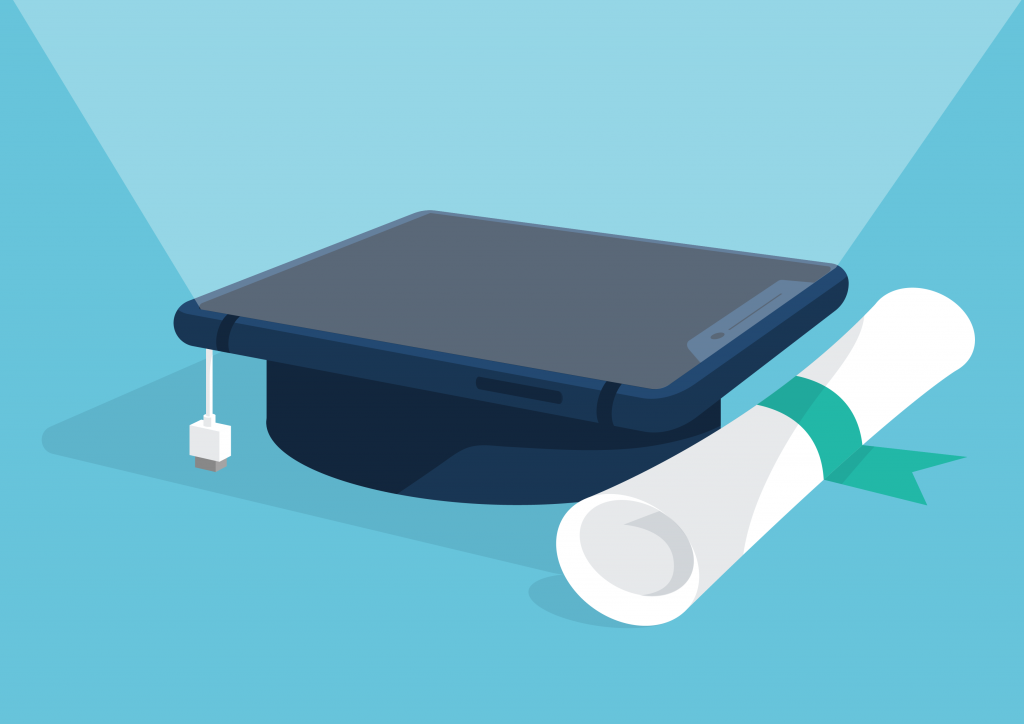 Jargon exists everywhere. But getting to know your AICC from your xAPI or an LXP from an LMS might have you scratching your head. There's enough lingo in the world of online learning to give even the most weathered ID a headache. And if you don't know what an 'ID' is, don't worry, we'll explain shortly!
It almost feels that the world of learning and development will soon need its own dictionary.
But don't fret! We've put together a handy online learning glossary to help ease you into our wonderful world! It's worth bookmarking so that you can check back on it whenever you stumble upon the latest buzzword that's floating around.
Online Learning Glossary
Agile Learning
Agile learning is the process of adapting quickly to industry changes. This is particularly true in L&D as technology moves faster and faster!
AI and ML
Artificial Intelligence and Machine Learning are what we have all been waiting for since the first Terminator film came out (without all the violence, obviously). From Facebook to YouTube, to Spotify and Netflix, all these programmes use Machine Learning to push content your way. 
These programs are also finding their way into the world of online learning! AI helps to make learning more accessible and personalised. It also enables useful tools like chatbots, virtual assistants and anti-cheating detection, amongst other things.
API
This acronym stands for 'Application Program Interface'. Essentially, it allows two different types of software to communicate with each other. Take Growth Engineering LMS, for example. Our API allows you to integrate the Academy with your HR system so that you can upload all of your learners in one go rather than doing it manually.
AR
Augmented reality (AR) is an interactive and enhanced version of the real-world physical environment. Whereas virtual reality (VR) creates its own cyber environment, AR adds to the existing world as it is. It does it by using computer-generated visual elements, sound and other sensory stimuli. 
Asynchronous Learning
Asynchronous learning gives learner's access to training material that they can complete at their own convenience. It doesn't require real-time interaction. As such, asynchronous training is more learner-centric. It also offers increased flexibility as learners can complete their learning material anywhere and at any time. 
Blended Learning
Online learning doesn't always completely replace traditional classroom-based learning. Blended learning describes programmes that blend together online and face-to-face learning. Explore our white paper to read more about blended learning.
Brain Science
In L&D, Brain Science is an umbrella term that covers educational psychology, neuroscience and pioneering cognitive research.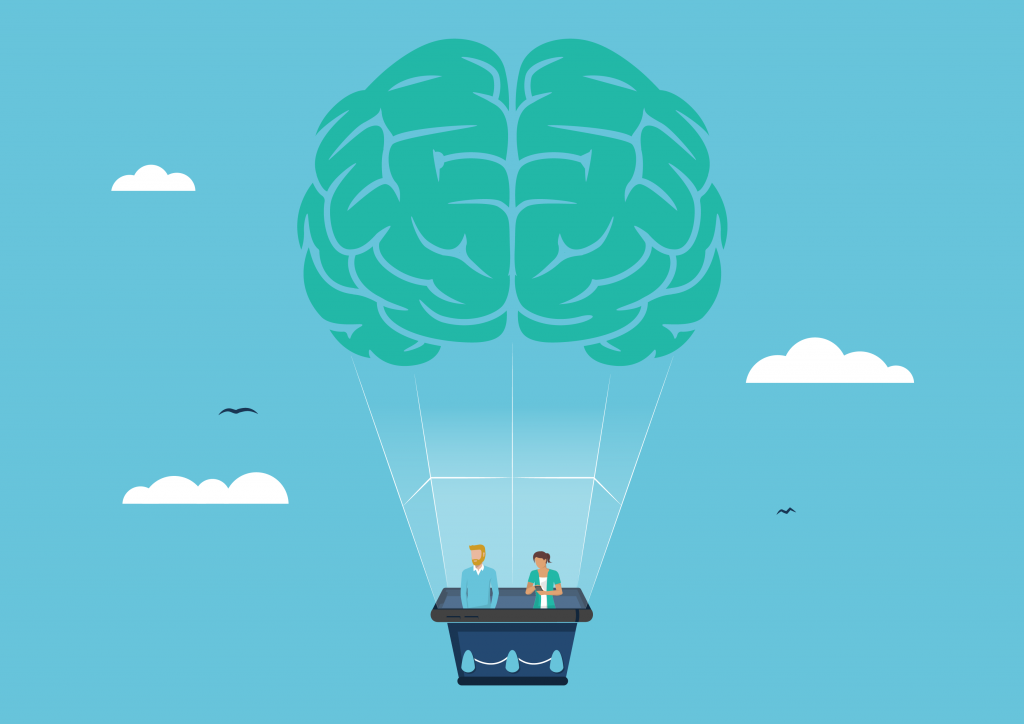 Cloud-Based Learning
Cloud-based learning means that all of the software and resources involved in your training is stored in the enigmatic cloud. As a result, you don't have to download or install anything to access your learning, and you can access it using any device. This, in turn, saves you some precious time! 
Cmi5
This stands for 'computer-managed instruction'. Cmi5 combines the capabilities of SCORM and xAPI to offer a more complete specification. Cmi5 is a set of rules, which provides all the capabilities of SCORM and xAPI at the same time. It is seen by some as the next step in the evolution of eLearning specification formats.
Content Authoring Tool
Learning is great, but you need content to be able to do it! A learning content authoring tool will generally create SCORM-compliant content (and other file formats), which can be hosted on most LMSs. Our game-based authoring tool, Growth Engineering Authoring Tool is an example of such a tool.
Content Delivery Network
A content delivery network (CDN) means a geographically distributed group of serves which work together to provide fast deliver of online content. It allows you to offer a smooth, fast, and seamless experience to your learners, no matter where they might be in the world!
Computer-Based Training
Computer-based training (CBT) refers to any training that is delivered via a computer. As such, it's very important term in the world of online learning! The term has been around for many decades, even when the internet wasn't as widespread as today.
Discovery Method
You might hear us banging on about this from time to time because this is our unique approach to content creation, designed to engage the learner. It gets the learner to plug in their own experiences as they work through the content and then recalls it later on so that they can think about their new-found knowledge in context. It also tracks any inputs and automatically builds a personalised study plan to be downloaded at the end of the unit.
Our Genie content authoring tool lets you utilise the Discovery Method in your own content.
eCommerce
Short for 'electronic commerce', it is the process of buying things online. So if you enable eCommerce on The Academy LMS, you can create a catalogue page and charge for courses and curricula.
Extended Enterprise
Organisations rarely operate in isolation. An extended enterprise LMS involves creating online learning content and training opportunities for the wider network of the organisation. This includes staff, suppliers, distributors, resellers and partners, to name a few.
Flipped Learning
This method helps teachers or instructors to prioritise and shift to active learning. In flipped learning, the group learning space transforms into an individual learning space. As a result, the remaining group space is changes into a dynamic and interactive environment where learners can engage directly with the subject matter. 
To engage in flipped learning, instructors must incorporate four pillars into their classroom. The four pillars are a flexible environment, learning culture, intentional content and a professional educator. 
Gamification
Gamification is our area of expertise! It's the process of applying gaming mechanics to non-gaming situations in an effort to inject excitement and engagement into dull online learning. 
On The Academy LMS, your learners will earn Experience Points and Badges when they complete content or interact with the platform. These achievements help them to access new learning Levels. On top of that, they compete against each other to climb Leaderboards as they learn. 
HTML5
HTML5 is the latest version of Hypertext Markup Language, which dictates the structure of web pages. It lets you deliver all sorts of multimedia via the web page without having to download additional plugins like Flash Player. It's also supported by all the main desktop and mobile browsers, so systems designed with HTML5 in mind should work properly on any device.
ID
An 'Instructional Designer' or ID designs and develops not just the learning content but the learning experience. They work with subject matter experts to determine needs, design content, assess learners and create all the multimedia and additional materials to accompany everything.
Immersive Learning
Immersive learning leverages technologies like VR and AR to create stimulated or artificial learning environments. The interactive environments help in replicating possible scenarios and in teaching specific skills and techniques.
Informal Learning
Informal learning happens outside of a structured instructional environment. According to the 70:20:10 framework, informal learning accounts for 90% of the knowledge we retain. Effective learning comes down to getting the mix between formal and informal learning right.
Instructor-Led Training (ILT)
Instructor-led learning is more akin to traditional classroom-based training, where an instructor will teach a group of learners in a physical location. This could be one stage of a blended learning process.
This is a method of blending online learning with classroom-based learning. With The Academy LMS, an instructor leading a classroom can push assignments to their learners during the session and get instant feedback to check they're keeping up.
LCMS
A 'Learning Content Management System' focuses on creating online learning content. They let developers interact and share assets and materials used when creating content but place far less emphasis on managing the learner experience than you find in an LMS.
LMS
A 'Learning Management System', such as Growth Engineering LMS, is all about managing your people and your learning. They come jam-packed full of features and host libraries of learning content. They let you design the learning path you want people to take, manage online and offline training, and run robust reports to track everyone's progress.
LRS
A 'Learning Record Store' works with Tin Can API to keep track of a learner's data. It allows for robust reporting and helps to make learning data more portable. This could potentially help your team to easily transfer their learning record if and when they move jobs.
LTI
Learning Tools Interoperability (LTI) is an education technology specification. It is primarily used to offer a seamless connection between courseware and learning tools from different vendors. As a result, users can easily navigate from one tool to the other while maintaining a high level of security. 
LXP
Learning Experience Platform (LXP) is designed to create more personalised learning experiences, which helps users discover new learning opportunities. Content can be personalised according to the learner's role, aspirations or other features, optimising employee skill development. 
Microlearning
Microlearning is the process of learning but on a small scale. This includes condensed learning units which usually take between 2-5 minutes to complete. Microlearning has come to prominence with the wide use of mobile learning in L&D. Which brings us to our next topic…
mLearning
Mobile learning, often spelt as mLearning, enables learners to access content on their devices, such as their mobile phones. Mobile learning offers much sought-after flexibility and means that you can now learn on the go! Our customisable mobile app, Growth Engineering Learning App, is an excellent example of mobile learning. It has been proven to increase content completion rates by as much as 230%!
MOOC
MOOC stands for a 'Massive Open Online Course'. These courses let a large number of people sign up (Massive), are accessible to anyone (Open), take place over the web (Online), and allow learners to discover new topics (Course). 
PENS
No, this isn't anything to do with written exams or writing equipment! This actually stands for 'Package Exchange Notification Services'. It allows one-click publishing from an authoring tool directly to an LMS.
Personalisation
Nowadays, everything can be personalised. From shoe designs to cushions to wooden cheeseboards. It's only right that learners can now expect their training to be personalised too. 
Personalisation, in terms of L&D, can be used as a tool to engage learners. Our powerful learning products, for example, allow admins to push and pull content to certain learners, as well as filtering reports by country, region, division or their own predefined categories.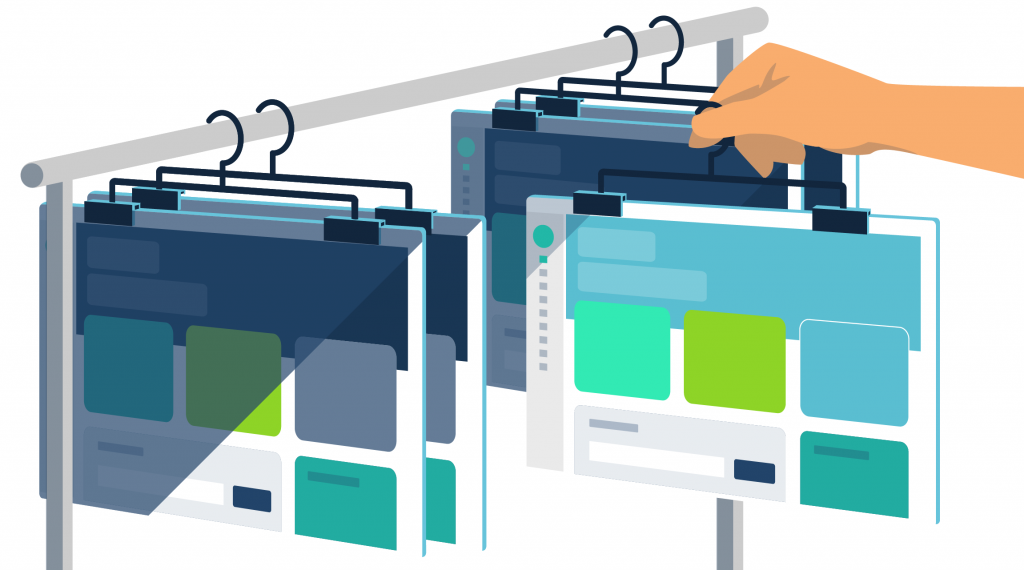 SaaS
No, we're not giving you any sass. SaaS stands for 'Software as a Service'. It means that the software is centrally hosted and licensed out to clients. SaaS ensures that you get automatic updates and easy administration, amongst other benefits. The Academy LMS is an excellent example of a SaaS learning platform. 
SCORM
This stands for 'Sharable Content Object Reference Model'. It's the current standard eLearning specification format in online learning content. Basically, if your content complies with SCORM, it should be able to run on most learning management systems.
Skills Gap Analysis
Skills gap analysis helps to identify the skill gaps an individual or group of individuals has. The analysis generally takes the form of a short test that determines desired skills, assesses learners' current skills and identifies gaps. As a result, it helps to distinguish what improvements are needed. Learning leaders can ensure only the most relevant content is pushed to the individual to help them focus their learning and close the gap.
SME
This doesn't mean 'Small and Medium-sized Enterprises', but rather 'Subject Matter Expert'. These are experts in particular topics who often assist Instructional Designers in building learning content. On The Academy LMS, learners can also ask SMEs questions, and the answers are recorded as FAQs to help everyone in the future.
Social and Collaborative Learning
This learning methodology follows the viewpoint that two (or more) heads are better than one.
By discussing their learning together, groups of learners can really boost their collective knowledge of a subject. This social method of learning also engages them much more with the topic. As a result, learners absorb and store information more effectively.
The Academy LMS features a whole suite of social features to enable the 90% of learning which happens outside of formal training. From a Facebook-style news feed of comments to real-time live chat functionality, no learner needs to feel lonely!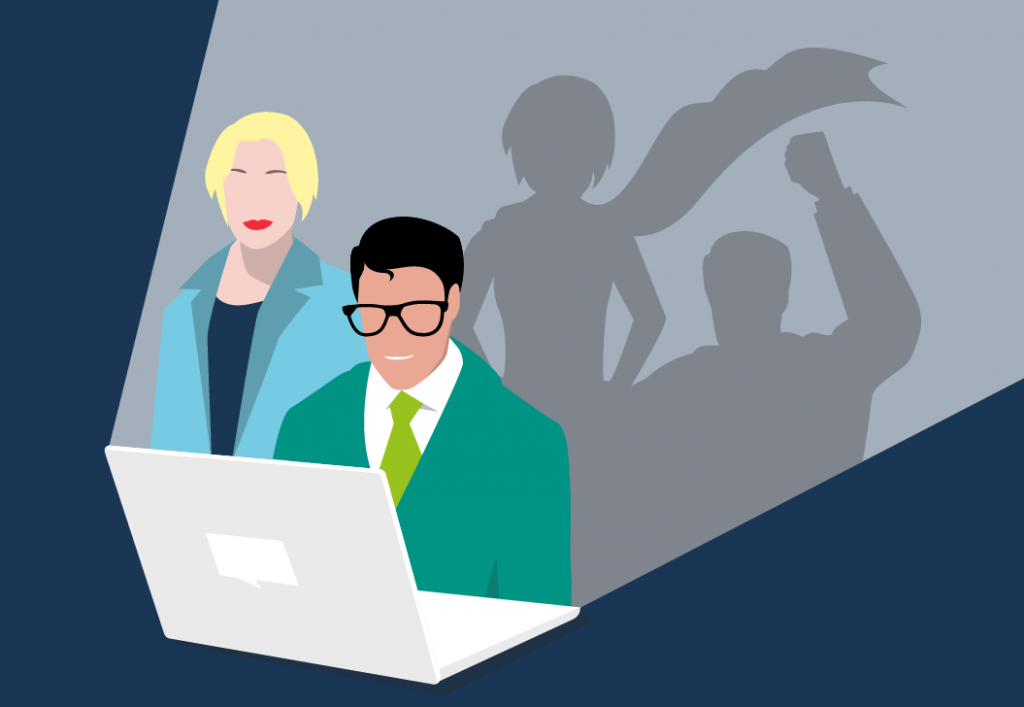 Synchronous Learning
This refers to all types of learning that happen in real time. As such, learners and instructors are in the same place, at the same time, to go through the learning path together. Synchronous learning includes in-person classes but also live online meetings. Common methods of synchronous eLearning include video conferencing, live chatting and live-streamed lectures.
Tin Can API/xAPI
Known as both Tin Can API and Experience API (or 'xAPI'), this is an up and coming way of allowing communication between learning content and learning systems. It records learning experiences and stores them in an LRS, allowing for robust reporting.
Virtual Classrooms
Virtual classrooms are online spaces where instructors can interact with their students in real time. Like brick-and-mortar classrooms, virtual classrooms offer synchronous learning. They enable similar opportunities for interaction and discussion but take place on the internet.  
VR
Virtual reality (VR) refers to a computer-generated simulation in which individuals interact within an artificial environment. A person can interact within the immersive environment by putting on a head-mounted display. By stimulating as many senses as possible, the experience feels extremely realistic. As such, VR is commonly applied to the entertainment and education sectors. 
XML
Extensible Markup Language (XML) is used alongside HTML to describe the nature of data. XML offers flexibility, which makes it ideal for intelligent online learning strategies. 
Final Words
The world of online learning is fast-paced, and so is learning and development. Whacky new terms and kooky buzzwords are therefore being introduced to the online learning glossary every year. We have also gathered together the top 15 industry resources that will help you in your learning journey!
Now that you're an eLearning expert, you just need to get ready for your LMS launch! Click here to download our free guide: 28 Tips for a Successful LMS Launch.'
Unlimited Engagement on Growth Engineering LMS
Growth Engineering LMS harnesses the power of learner engagement to help you improve your team's performance by as much as 75% year-on-year.