Incredible Impact Powered By Effortless Engagement
The Impact Suite combines three multi-award-winning learning technology solutions with expertise from the Growth Engineering team. 
The end result? The ultimate end-to-end interconnected learning solution capable of answering any training challenge.
Engage your learners. Smash your goals. Impact your business! 🚀
Everything You Need To
Engage Your Learners: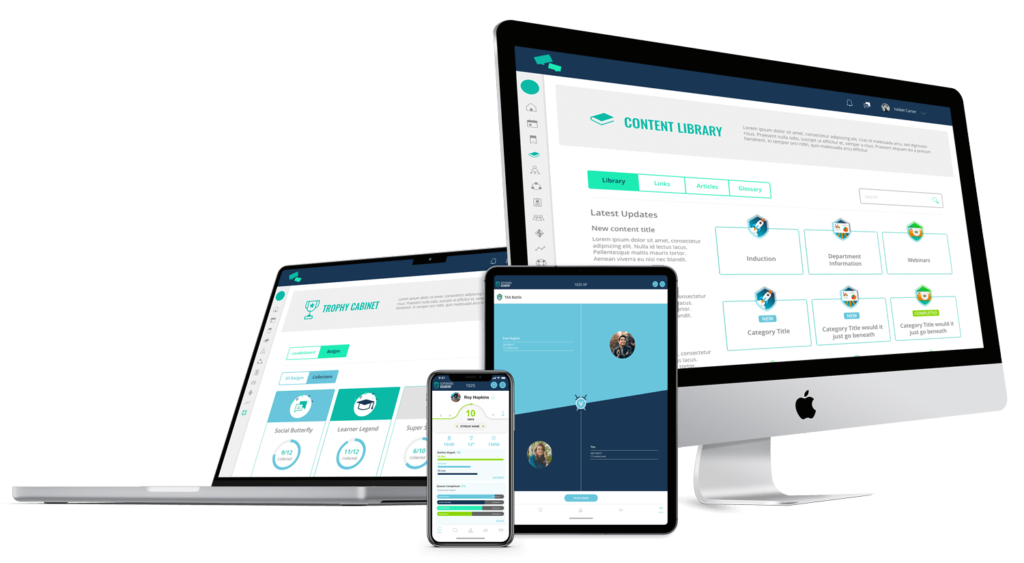 Prepare For
Meaningful Impact
We all strive to make a difference. But making an impact through learning technology is hard. Really hard. In fact, only 8% of CEOs see an impact from their corporate learning initiatives (Source: LinkedIn).
That's where we come in. We use world-leading expertise in behavioural science and approaches like gamification and social learning to engage learners, improve training outcomes and drive real return on investment.
Effortless Engagement.
Incredible Impact.
Average Activity (Per User, Per Day) 🕞
Training Units (Per User, Per Week) 📖
Social Posts (Per User, Per Week) 🤝
A fortune 500 tech company used Growth Engineering LMS to raise sales performance by 75% year-on-year.
We've embarked on a project to improve 3 billion lives with the World Health Organization by 2030.
Hendrick Automotive Group created 8.4x more engagement through Growth Engineering LMS (vs their previous solution).
L'Oréal Travel Retail found that territories using our technology outperform those who don't by 20% (in terms of sales growth).
iMarketsLive added $253m+ in revenue via sales of their instance of our mobile app solution.
GAME Digital's sales training programme led to a 94.3% increase in average basket size.
Growth Engineering Impact Suite
Powered By...
Gamification:
Engage your learners with game mechanics like Badges, XP, Levels and more.
Community:
Connect your audience with social learning using Clubs, Experts, Live Streams and more.
Customisation:
Make your learning environment feel like home for your audience.
Content:
Create and share high impact training content and
learning experiences.
eCommerce:
Build a marketplace,
sell your courses and
manage subscriptions.
Integrations:
Use pre-built connectors to integrate with other applications in your software stack.
Accessibility:
Set your learning
free by adopting a
multi-device approach.
Pathways:
Manage learning curriculums and level structures.
Reporting:
Track progress and report on learner success.
Classrooms:
Administrate classroom and webinar bookings.
The Impact Suite is more than the sum of its parts. So much more! It also grants you access to the choicest training content, our team's brightest minds, effortless engagement expertise and the best L&D community in the world.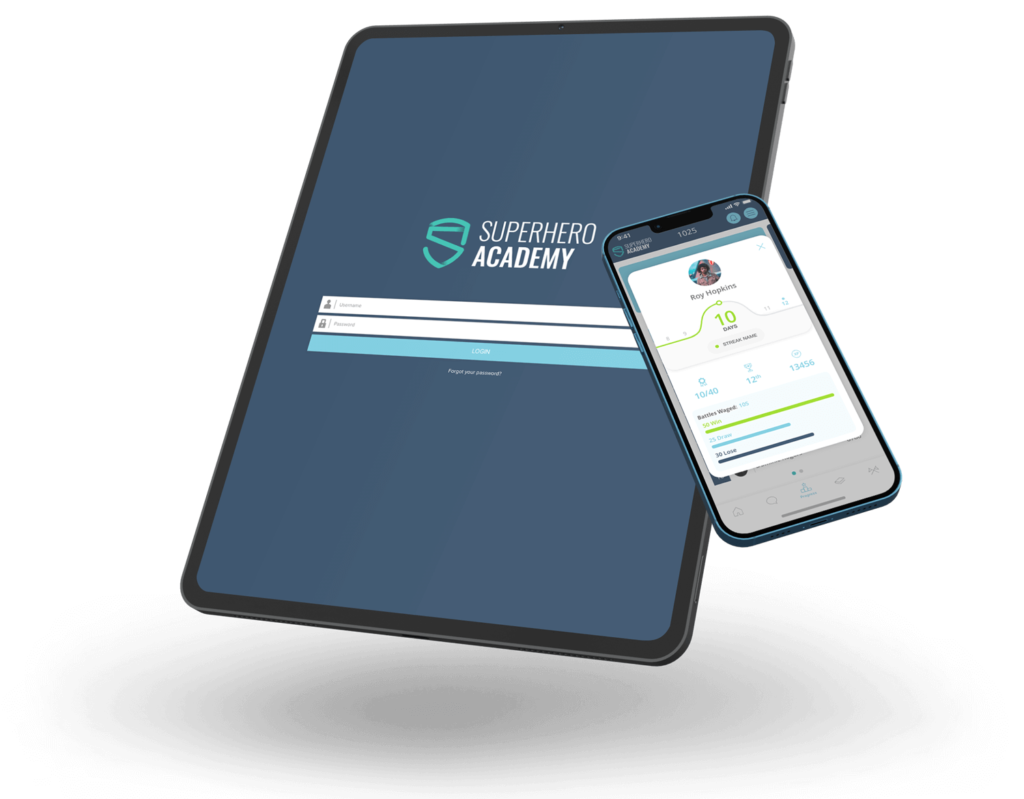 Solving Even The
Toughest Training Challenges
With the Growth Engineering Impact Suite, engaging your employees, customers and partners has never been easier. And with a motivated, knowledge-hungry audience, there's nothing you can't achieve.
Onboarding
Start as you mean to go on, with custom learning pathways, onboarding communities, notifications, reminders, expert support and more.
Employee Training
Supercharge employee training with best-in-class learning experiences and reporting options. All within a customisable environment!
Customer Training
Carefully craft, share and sell your content and use our engagement tools to mobilise your customers and benefit your bottom line.
Product Training
Boost product knowledge through high impact microunits, user-generated content, community features and player-vs-player Battles.
Sales Enablement
Level up your sales teams with training content that's available at the point of need and fuel healthy competition through XP and Leaderboards.
Partner Training
Support your partners and extended enterprise with effortless user segmentation, hierarchies and sub-branding opportunities.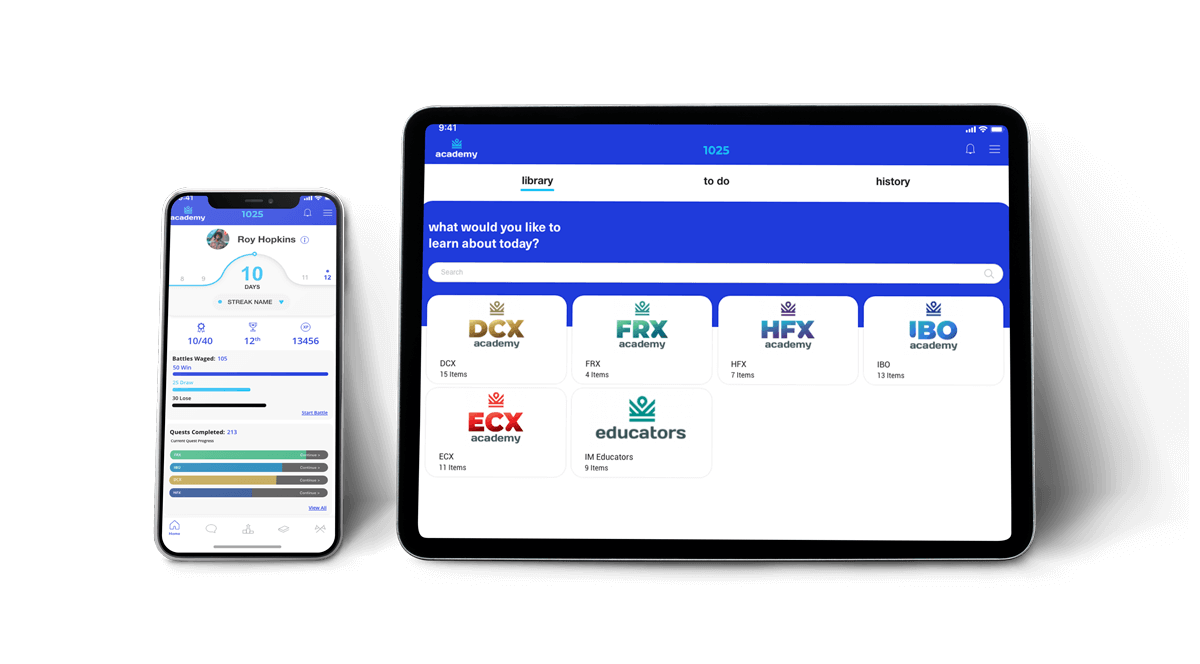 Increasing Revenue at iMarketslive
Network marketing company iMarketsLive implemented Growth Engineering Impact Suite in 2019. Within the first month post-launch, iMarketsLive estimated that they added $1m to their bottom line through membership sales.
Whatever learning problem you're trying to solve, we can help. In fact, the Growth Engineering team is full of engagement experts that have experience in overcoming even the toughest training challenges.
Our Impact Suite is effective for most training approaches, regardless of the use case. Some of our most popular use cases include employee training and engagement, onboarding, extended enterprise training, sales enablement and compliance training.
Please explore our case study resources to learn more.
We have been lucky enough to work with some amazing clients over the years. And the best part? They come from many different backgrounds and industries!
We have vast experience in the retail, hospitality, automotive, telecommunications, travel and pharma industries, to name a few. For example, we have helped to deliver long-lasting and meaningful business impact for organisations like L'Oréal Travel Retail, HP, BT, Samsung, The World Health Organization and many others.
Our rich and long history in the learning technology industry has equipped us to solve training challenges effectively, regardless of the industry.
By combining our three interconnected learning solutions (LMS, App & Authoring Tool), you are guaranteed to experience the ultimate power of each. But that's not to say that our learning tools aren't effective on their own!
You are welcome to purchase any of our solutions individually. Our experienced team will help you to identify the best-fitting tool for your specific training needs and resources.
For example, if you are only looking to create A-star training content, Growth Engineering Authoring Tool is the only tool you'll need. You can then integrate it with your existing LMS or other software. And the same goes with our LMS and Learning App!
You made it to the bottom of the page. This must be love! Let's get engaged… ❤️
Use Case Mapping:

Tailored demonstrations in line with your requirements.

Flexible Payment Terms:

Payment options and pricing plans to suit your needs.

Rapid Implementation Plans:

Start making a real impact in weeks, not months.

Build a Business Case:

Achieving stakeholder buy-in is tough, but we can help.