When learning management systems (LMSs) were first introduced, their primary purpose was to act as an online repository of training materials. Nowadays, modern LMS platforms help you design, develop, organise, deliver, and measure the impact of training initiatives. 
As they've grown in capacity, they've also grown in complexity. Learning management systems can be extremely useful, but they can often be overly complicated.
The sheer abundance of LMS features available makes it difficult to figure out which will add value and which will be a distraction. This is why it is not surprising that 37% of organisations are looking to replace one or more of their LMSs, and 52% of them plan to do so within the next year.
Prior to creating an LMS features checklist, you should focus on listing and prioritising specific learning needs for your organisation. These could include:
Employee Onboarding

Leadership Training

Customer Education
And so on. We have a whole white paper on this topic, if you'd like to dive in. Identifying and defining your organisation's training needs will help you decide which LMS features are important to you and which ones you can disregard. 
Not every organisation needs to have a compliance focus. Some may be more interested in creating a social learning community. Others may want to create an eLearning marketplace where courses can be bought and sold. The potential is endless.
Whatever your needs are, these are the 15 most essential LMS features to consider. Are you ready?
15 Essential Features to Look for in a Modern LMS
1. Customisable Reporting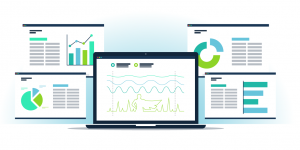 Reporting is one of the most valuable features of an LMS. Nowadays, with frequent budget cuts, the need to measure training effectiveness and efficiency has never been this high.
In fact, 82% of organisations believe that reporting is an important LMS feature to improve their digital learning approach. And yet, only 14% of them effectively measure the impact of digital learning.
Learning analytics help evaluate learner progress and find opportunities for corrective interventions and support. However, it is no longer enough to only produce a course completion report. To be able to make informed L&D decisions, your LMS needs to offer actionable insight.
Having the ability to produce custom reports that focus on the metrics important to you should definitely be something that you look for in a modern LMS.
Furthermore, the LMS should present meaningful, insightful, easy-to-read, visually-rich and easy-to-interpret reports. This allows your administrators to quickly and easily make data-driven decisions.
2. Integrations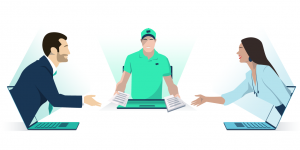 Integration capabilities have become an essential feature of modern LMSs. According to a Brandon Hall Group study, 81% of organisations consider integration capabilities to be a necessity.
Integrations give you the ability to create a seamless user experience between your existing systems and your LMS. Additionally, connecting these systems enables platforms to benefit from each other's functionality set. In turn, this helps to expedite numerous administrative processes and reduce errors.
Common examples of LMS integration include HR Systems, CRM Systems, Single Sign-On, External Content Providers and many more.
Note: Want to find out more about integrations? Please refer to this awesome blog on the topic, "What Is An API Integration?".
3. Gamification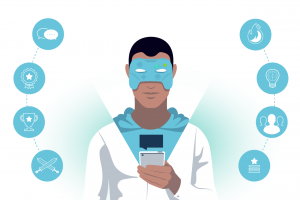 Gamification focuses on applying gaming mechanics to a non-gaming environment. Game mechanics such as points, levels, and awards, help make dull tasks more fun and interactive for your learners.
Gamification has shown to boost employee engagement by over 60%. When employees are engaged, they become more productive. Companies with engaged employees outperform those without by 200%. 
To achieve such a boost, gamification leverages the learner's desire for status, achievement, and competition. With this in mind, combining your game mechanics with social features (also on this list) can produce powerful results.
Furthermore, gamification triggers the release of neurotransmitters in our brain which make us feel good. This gives learning a certain addictive quality that can lead to amazing training outcomes. A good example of a feel-good neurotransmitter is dopamine, a hormone released as a reward for a beneficial action.
Gamification's purpose is also to give learners instantaneous feedback. By rewarding the learner with a badge or experience points, learners begin to associate the experience with positive emotions, encouraging them to seek out more learning.
Note: You can use gamification in conjunction with the Octalysis Framework to tap into the different emotional drives of your employees and encourage them into action.
4. Social Learning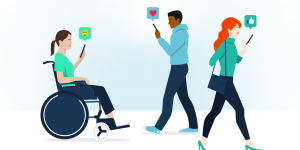 Individuals are perfectly capable of learning on their own. But by our very nature, we prefer to forge a connection with others. This accounts for the huge popularity of social media networks. 
Consequently, incorporating a collaborative learning experience is a crucial step to help your audience learn more successfully. In fact, collaborative experiences account for at least 75% of the knowledge people gain in the workplace.
Social learning not only enhances the learning process, but also helps reduce learning strain both for your learners and L&D teams. With learning technologies such as those incorporated within the Growth Engineering LMS or Mobile App, L&D teams can create online 'Clubs' where learners interact and share ideas. 
Research has shown that the best way to learn (or deepen your understanding of something) is by teaching somebody else. So why not let your learners teach each other?
Social Learning Features Include
Social Streams:

Social feeds where learners can come together to share their knowledge and communicate with each other.

Ratings & Reviews:

Learners are able to rate and make comments on eLearning modules or videos. This helps other learners understand which content is most relevant for them.

Chats:

Learners can use Live Chat functionality to communicate with each other about the training topics that matter to them.

Experts:

Got a question? Learners are able to find who is most knowledgeable about a topic and ask the person directly. 

Battles:

Learners can go head-to-head in quiz-based Battles to demonstrate their mastery of specific topics. This helps the winners consolidate their knowledge and the losers learn and remember. After all, we don't tend to get a Trivial Pursuit question wrong more than once. Being challenged is a great way to embed information within our brains.

Clubs:

Learners are able to join groups with like-minded individuals. This fosters discussion between peers and encourages knowledge sharing.

Live streaming (coming soon to Clubs!):

Remove the expense of classroom training and replace it with accessible and engaging live-streamed learning experiences.

Notifications:

Just like a regular social platform, learners get notified about new interactions such as 'Likes' or comments on their posts.
These features are synchronous, which means that the engagement occurs in real-time. A study found that due to their interactive nature, they are six times more effective than asynchronous tools.
Note: If you are interested in learning more about social learning take a look at our recent blog, "What Is Social Learning (And How To Apply It In The Workplace)".
5. Mobile App And Remote Friendly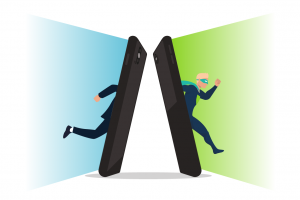 With the changing demographics of the workforce, the popularity of remote working (accelerated by the COVID-19 pandemic) continues to grow. On-site training may be inconvenient or even impossible given the current circumstances.
As such, a modern LMS must be remote-friendly. For example, it should provide you with a mobile app to ensure learners have access to training anytime, anywhere, and most importantly at the point of need.
On average, people spend about 3 hours a day on their mobile device. In addition, stats shows that 76% of online learners are using their own device to access courses. As such, optimising learning experiences for mobile applications has become an essential focus for L&D teams.
This ensures that your learning platform and content looks great and performs well whichever device your learners use to access it. It's no wonder that our Learning App has been proven to generate 9x more engagement than other solutions and increase content completion rates by 230%.
Furthermore, the Growth Engineering Mobile App also lets you tap into your device's native features. Push notifications, online/offline sync, camera access (which is essential for Augmented Reality) all help improve the overall learning experience. Moreover, learners can receive on-the-go push notifications for social updates or whenever new content is released.
Note: Fancy learning more about mobile learning? Then read our white paper, "Your Guide To Mobile Learning".
6. Support Centre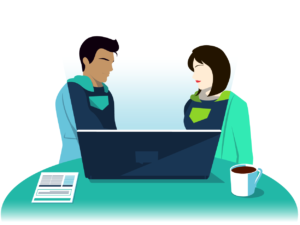 According to Brandon Hall Group, 69% of organisations want their LMS supplier to be a partner and 66% want better technical support from their LMS vendors. So, only a third of organisations implementing LMSs are satisfied with the support they receive.
Nobody wants a buggy user experience or a list of training needs that never get ticked off. Therefore, you should carefully select an LMS vendor which offers the support level you need and has a good reputation for delivering customer success.
Take the time to understand the support packages and services available. Always double-check what support is included as part of a vendor's offering, as you could incur additional fees. Ensure that your new LMS has all the support services you require to effectively implement your online learning programme.
The Growth Engineering LMS comes with a 24/7 Support Centre and a dedicated Customer Success Manager. This has helped clients such as Hendrick Automotive Group create 8.4x more engagement than on their old system.
7. LMS Customisation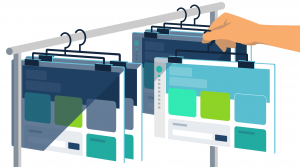 A learning management system is a key component of your organisation's learning strategy. Therefore, ensuring it is 'on-brand' is key. This will help your audience to feel at home in their new learning environment. It will also provide you with some opportunities to create Epic Meaning.
Here are some features that will help you do that:
White-Labeling:

LMS customisation

allows you to create a consistent theme and design that matches your organisation's identity. This makes it clear that the LMS is an integral part of your in-house systems, creates a seamless user experience and enhances learner engagement. You can further improve this by using a custom domain name, giving your learners the notion that the learning environment was built by you for them.

Custom Email Templates:

This lets you tailor the content of your notification emails, clarify the context and give your learners a more personalised and meaningful learning experience.

Modular Design:

With it you can select and remove features that do not fit into your learning strategy. Not using learning pathways as part of your approach? Great, then turn off '

Levels

' in the Admin Panel. This creates a focused learning environment that addresses your needs and those of your learners.

Extended Enterprise:

For larger networks of learners, you can configure an LMS to support a

multi-tenant

learning solution. You'll be able to have multiple login areas, custom domain names and branding, and user segmentation.

Languages:

Learning shouldn't have borders. Multi-lingual LMSs optimise the user experience by localising the learning environment. This helps remove geographical boundaries and prevent knowledge silos.
8. Data Security And Privacy
Privacy and security are a concern for all organisations, regardless of which sector they operate in. Learning management systems hold critical information like personal data, as well as proprietary learning materials with commercial value.
Therefore, when selecting an LMS you should ensure it follows industry standards for data security and privacy.
Not sure what's important when it comes to data security? Well, here's a handy checklist that you can runthrough:
Inquire what data the LMS records.

Identify how the data is hosted and where it is physically stored.

Is data encrypted at rest or in transit, and if so how?

Are client environments logically separated?

What checks and security measures are adopted for third-party suppliers?

Is there a clear audit trail for anyone with access to sensitive data?

How do updates to the system work?

Make sure the LMS vendor has completed IT security training.

Explore what IT security certifications the vendor holds. Do they hold ISO accreditations, especially ISO 9001 and 27001?

Take the time to read the vendor's information security policy.

Request and read the vendor's GDPR documentation, Backup & Recovery policy, Escalation policy, and any other relevant documents.
9. eCommerce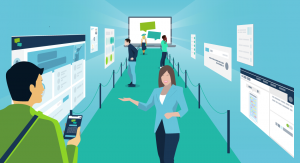 Some content is just too good to give away for free. Perhaps you have a course you would like to sell? Or a content marketplace you would like to set up? Then an LMS with eCommerce functionality is a must. With eCommerce, you can create and sell course bundles and manage different subscription plans for different customers.
An eCommerce user interface makes it a lot easier for your customers to browse, preview, and purchase individual courses or training programmes from your LMS.
What's more, once a course has been purchased, all relevant information is pushed from an external eCommerce module to your LMS and your user will automatically be able to access the learning materials they've purchased. Easy, right?
In addition, eCommerce functionality comes jam-packed with features like subscription payments, discount codes, refund capabilities, and much more. But most importantly, you will be able to sell your content to a global market using a variety of currencies and payment methods.
10. Personalised Learning Paths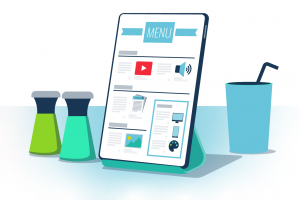 Not all learners start from the same set of knowledge or skills. In addition, not all of the training content you have will be relevant to everyone. Each employee will have different development goals. For instance, a new recruit needs different training from an experienced employee.
The more relevant the content is to the learner, the more effective the training initiative will be. Therefore, it does not come as a surprise that 94% of businesses say personalised training is critical to their success. Moreover, 60% of learners want to have access to content that meets their specific needs.
The answer? Ensure learners access training that meets their needs and abilities by grouping content into personalised learning paths. Having the ability to create customised learning paths ensures the right content is pushed to your learners when they need it. In turn, you keep learners engaged by directing them to realistic challenges and relevant content. 
11. Content Management
By definition, an LMS is a tool that allows you to store and manage your content. However, when choosing an LMS, there are other requirements that you should consider. 
You need a system that is able to manage a variety of different content types (videos, documents, articles, learner-generated content, SCORM & xAPI eLearning, and much more) in an organised and easy-to-find manner for both administrators and learners.
For instance, your learners should be able to quickly find relevant content without having to tediously scroll through an entire library.
Here are examples of essential features for content management:
Categories:

Create categories and subcategories to organise your content and manage visibility. This also defines the structure of the library, helping learners easily find relevant content.

Comprehensive Metadata:

Keep your content organised by assigning various attributes on creation. These include description, learning outcome, classification, version number, and expiry date.

Push & Pull:

Administrators can push learning material to individuals depending on their assessment results and learning path. Learners can also pull any open-access content they need from the content library.

Content Visibility:

Administrators can pick and choose which content is seen by each group of learners. This ensures learners see content that is most relevant to

them.

Search Options:

If administrators or learners need access to a specific piece of content quickly, they can use the library search bar to find it.
12. Certification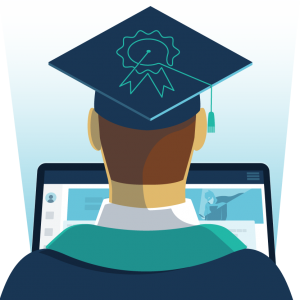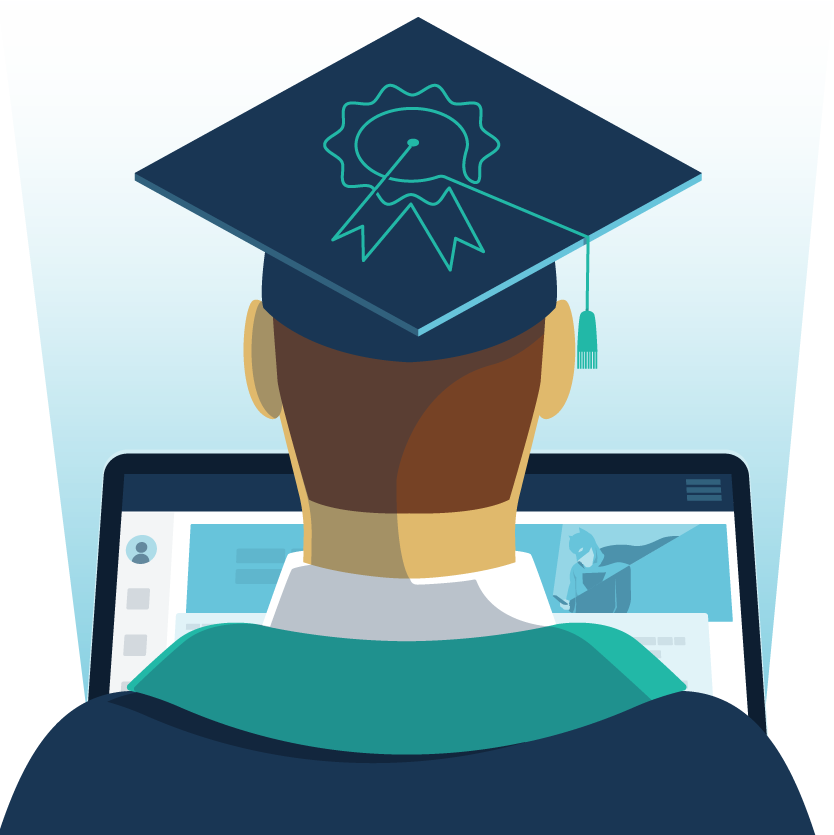 If your organisation has compliance requirements to contend with, then make sure your LMS has features that can facilitate organisation-wide compliance training. A benchmark study of multinational organisations has shown that non-compliance costs businesses on average $4 million in revenue loss over a 12 month period. Therefore, you should ensure the LMS has certification and inviolability features, allowing you to prove learning outcome compliance when required. 
Although most of the time certification seems unimportant, it can be an absolute necessity. For instance, you may want to be able to prove that you fulfilled your obligation of means or to be able to deny responsibility.
Just remember: compliance training can be hard work for your learners. You can help to make the experience more engaging by incorporating game mechanics, learning games and social features. 
13. User Hierarchy & Content Groups
Every organisation has a hierarchy filled with directors, managers and other staff with different roles and responsibilities. A modern LMS needs to be powerful yet simple enough to ensure that training is delivered to the right groups of learners at the right time. Therefore, a comprehensive user management capability is key to the success of online learning.
User hierarchies and content groups enable you to organise your learners and content effectively. Without these elements in place, your online training programme would descend into chaos. You can also assign roles and permissions to each user tailored to your precise requirements. This ensures they're able to access all the areas of the platform that are necessary (and unable to access areas that are irrelevant or contain sensitive information).
Content groups make it especially easy for you to share learning content with targeted groups of users in just a few clicks. Furthermore, you will be able to pull reports by groups, isolating important data about each specific segment within the organisation.
Simply put, these features will help reduce the amount of administrative tasks performed by your L&D teams. Additionally, they will help to ensure your users don't get overwhelmed by unnecessary content and features, allowing them to focus on the task at hand.
14. Assessments
Just like at school, you need to ensure that your audience is actually learning from your training activities. Assessment tools are critical to measure skills, track progress and make sure required training is completed to a satisfactory level. 
There are many different ways you can assess learners. For example, you could utilise multiple choice questions, short answers, essays and true/false assessments. But there's more to it than that. You should also be able to act on the information you receive.
Here are features that will help you test your learners and address any resulting issues:
Assessment Tools:

Test your learners' progress with assessments, tests, reviews and surveys.

Manager/Trainer Intervention:

Managers, assessors or administrators can leave feedback on any submitted assessment or test. Based on the learner's performance, they can push additional content or assessments to address their training needs.

Automated Learning Intervention:

Admins can assign additional content to their assessments. If a learner fails an assessment or gets a specific question wrong, these additional learning objects will automatically be pushed into the learner's My Things To Do list on their dashboard.

Assess Knowledge & Skills:

Assessment and test tools let you use a range of question types to identify

skills gaps

and address training needs. You can also control the number of attempts, the time commitment and the deadline.
15. Classroom Booking & Management
A key feature to look for in a modern LMS is its ability to provide useful classroom booking and management tools. Companies across many industries use a combination of computer-based and classroom-based training to educate their employees, and they need their LMS to assist with both.
In many cases, face-to-face training sessions get tracked separately from online learning. This forces organisations to search for training records in multiple locations. Wouldn't it be easier if it was all in one place?
Of course it would. Now here are the features you should be aware of:
Training Booking & Administration:

Your LMS should support blended learning, letting you manage all classroom booking including: invitations, management authorisation, resources, allocated places, pre and post-course reading and applicable costs.

Blended Learning With Interactive Classrooms:

Interactive classrooms address the needs of instructor-led training (ILT), as well as online learning. Its features include a flexible event management tool, live assessment capabilities and real-time reporting.

Calendar:

This is typically located on the dashboard. It lets your learners, managers, and tutors stay up to date with all ILT events and workshops.

Manager Authorisation:

When creating a classroom event for a specific audience, you can edit the authorisation settings. This means when users enroll in these restricted events, the manager has the ability to approve or decline the request.

Webinar Booking & Administration:

You can also use the classroom functionality to manage webinar or virtual conference invitations. By using the calendar tool, you can invite learners to webinars on third-party applications.
Final Words
There you have it. A list of the 15 most essential modern LMS features to consider. Millennials are more tech-savvy than any previous generation. With millions of them entering the workforce, the growth of eLearning isn't slowing down anytime soon. An LMS with the right features can help your learning initiatives remain relevant, effective and efficient.
At the same time, any list of must-have LMS features depends on your goals and requirements. Therefore, when selecting an LMS, you need to make sure you have a clear understanding of your organisation's training goals, and of the LMS features required to fulfill them.
Growth Engineering LMS has all fifteen of the features listed above and much more besides. It's a multi-award-winning engagement engine that's part of our Impact Suite. Interested in finding out how it can help you fulfill your organisation's training goals and create meaningful business impact? Get in touch now!
Drive Unlimited Learner Engagement Create Serious Business Impact
Engage your learners and drive real behavior change. Deliver the most effective online learning solution and improve team performance by as much as 75% year-on-year.