Online learning comes with a seemingly endless bounty of benefits. However, you may still be unsure about all the possible use cases that learning technology solutions can have. Without a full understanding of the benefits and possibilities of your online learning platforms, you might miss out on desirable business outcomes. 
Here are the top 12 internal and external use cases for your learning technology solutions. Ready? Let's dig in!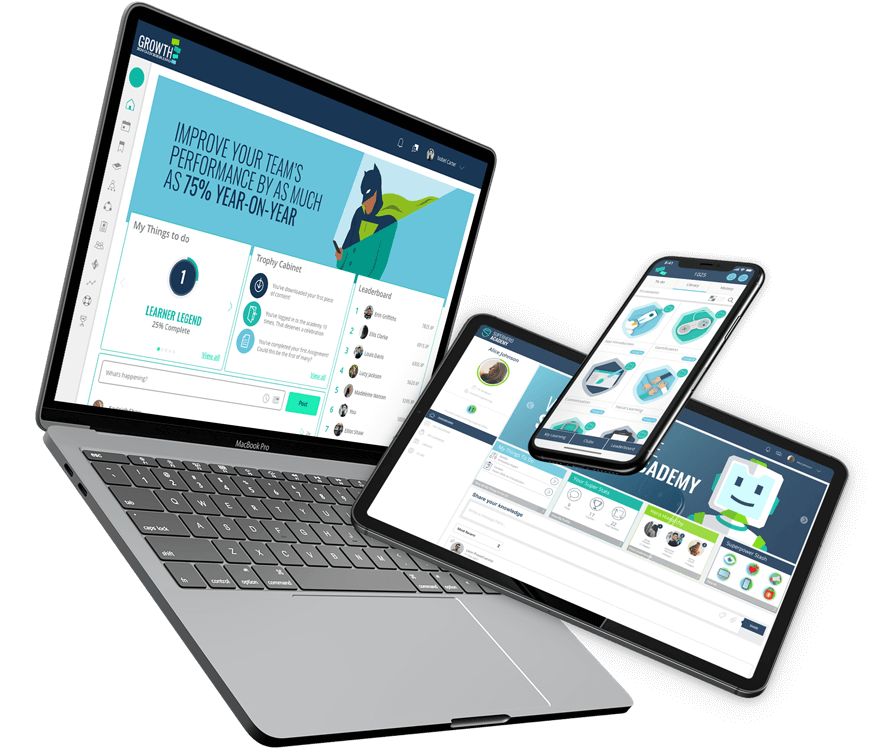 Employee Onboarding
Did you know that new employees who complete structured onboarding training are 69% more likely to remain in their organisation for up to three years? As such, efficient onboarding is integral in ensuring your employees start their new role with maximum efficiency. The goal of employee onboarding is to introduce new hires to your company culture and policies and train them to excel in specific job tasks and functions.
With online learning technologies, you can create a foundation for success with automated onboarding tools. An introduction to your company mission, vision and values is a great place to start the onboarding process. 
Onboarding courses also touch on company policies, health and safety and role-specific training, to name a few other key topics. As such, with learning technologies, you can induct, train, assess and integrate new employees into an organisation successfully with just a few clicks. 
New hires take up to 8 months to reach full productivity. The longer it takes for your new employees to learn, the longer it takes before they start generating revenue for your organisation. Luckily, an effective online learning solution helps you to cut both time and costs that go into onboarding and initial training.
Product Training
Product knowledge means that your employees have full understanding of your product offering. In turn, this enables them to effectively communicate with customers about product-focused features and benefits. Top-notch product knowledge can help increase sales and product retention. In fact, sales people with effective product knowledge can sell up to 123% more than those with no training. 
In addition, 73% of customers consider in-depth product knowledge as the most important feature of a sales associate. As such, product knowledge training can also boost customer satisfaction by offering better support for your consumers. So, no matter their job role, every member of your team requires adequate product knowledge. 
The best way to improve product knowledge is to develop a product knowledge training strategy. Online learning technologies are a convenient, flexible and scalable way to deliver this type of training. 
With our innovative products you can create product-focused videos and tutorials, dynamic microunits, PDF factsheets, quizzes, Knowledge Battles and much more to ensure varied and engaging learning formats.
Sales Enablement
In the US, nearly 13% of all jobs are full-time sales positions, and sales and revenue is the lifeblood of any company. As such, ongoing sales training is vital for organisational success. 
Sales enablement gives your salesforce the tools, content, knowledge and skills that they need to be effective in their roles. This includes, for example, up-to-date product information, sales tactics, relationship-building skills, communication and persuasion skills and time management. 
Using online learning technologies enables your salespeople to get the knowledge they need, when and wherever they need it. This, in turn, will help them to become successful target-hitting sales savants. 
Social features help you bring your salespeople together and train them simultaneously regardless of their location. They can share sales tips, case studies and knowledge and motivate each other. 
Some learning technology solutions (like ours!) also offer game-based features that tap into the competitive nature of your salesforce. And like most of us have experienced, healthy competition drives us to perform better!
In addition, as explored earlier, learning technologies can be used as an onboarding tool. You can get your new sales hires up to speed quickly and effectively and see how your first-class sales training leads to superb results!
Explore our blog devoted to online sales training!
Leadership Training
From smaller businesses to world-leading organisations, leadership development is the core of any business. In fact, 80% of executives see leadership as a high priority for their organisation. But just like the rest of your workforce, leaders also often lack time to allocate for training and development. Thus, the key to organisational success is to provide training that helps to improve leadership skills in a shorter period. 
With online learning technologies, organisations can design effective leadership training without worrying about geographical barriers or time limitations. By utilising microlearning units and mobile learning, leaders can access their training content whenever it suits them. Better still, microlearning units only take a few minutes to complete! 
Online learning technologies can facilitate training like leadership coaching, skills development and communication. These platforms also support social learning and collaboration. They provide a space where organisational leaders can come together to tackle learning problems together.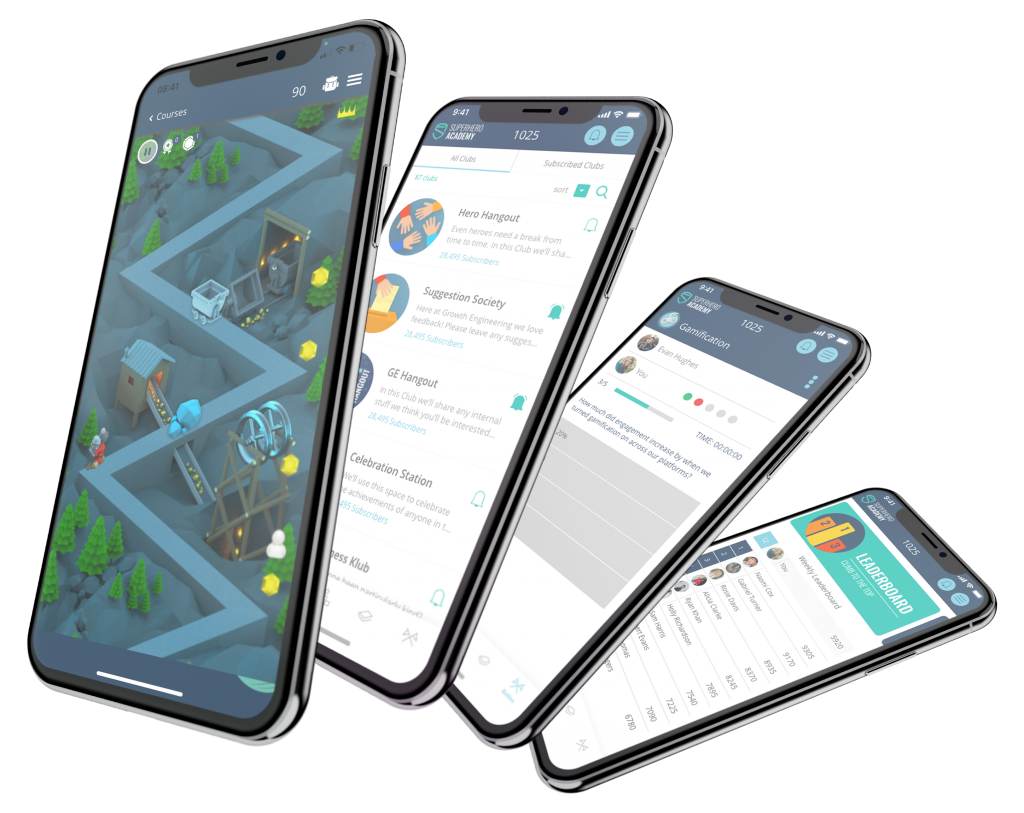 Employee Development
Employees are an organisation's most important asset. As such, employee training and professional development are two of the most popular use cases for learning technology solutions. Unleashing the superpowers of your workforce has become increasingly important now that the link between intellectual capital and organisational success is well known. 
Providing training opportunities for your employees results in better on-the-job performance, which can lead to better retention rates and increased employee satisfaction and engagement. In fact, companies that invest in employee experience are four times more profitable. Online learning is an excellent tool for that as it enables continuous and engaging employee training with added social benefits.
Personalised learning pathways empower you to share only the most relevant content with each individual learner. This helps them to acquire the right skills, information and assistance. Having all your training content in one place also ensures it's readily available and easy to find on request. 
Academic Learning
The academic environment is changing. In fact, the number of students taking some or all of their courses online is growing 5% per year. As a result, educational institutions are increasingly experimenting with online learning and learning technologies. 
In the academic world, learning technology solutions are often used to implement blended learning opportunities for students. Blended learning utilises activities and learning formats related to online learning to complement traditional face-to-face learning approaches. 
Curriculums that academic learning often follows can be mapped out on an online platform. And better still, learners have more visibility of where they are in their learning journey. 
Growth Engineering, for instance, offer features such as Progress bars, XP, Levels and Streaks that help your learners to identify how much more training is required until the next Level, Achievement or higher position on the Leaderboard. 
With innovative features, learning technologies can make classroom learning interventions more powerful and productive. After all, the experience is more personalised, interactive and experiential.
Customer Education
Internal teams of organisations have always been one of the primary use cases for learning technology solutions. However, the learning technology use cases are not limited there as these solutions can be used to train and educate your customers effectively.
Customer training supports your customers by providing the information they need to use your products or services to their fullest potential. But while onboarding is an essential part of the customer journey, education should not stop there. Instead, customer education should extend to the entire lifecycle of a customer. 
Social features also allow your consumers or potential customers to share practical tips, communicate with each other and the company, give advice for using the solutions and even create user-generated content. As such, the relationship between you and your customers grows. 
As customer education ensures that they get more value from using your offerings, it increases customer engagement and satisfaction and builds loyalty. This, in return, drives positive business outcomes by raising revenue. 
Extended Enterprise Training
On top of educating customers, organisations should offer training to other parts of their extended enterprise. Your extended enterprise, or channel, includes your suppliers, partners, resellers, support centre associates and other key members. 
Your external members should have equally as good knowledge of your organisation, products and services as your internal workforce to be able to perform to their full potential. In fact, educating your extended network can be the difference between stagnating and winning out over your competition. After all, interconnection and organisational efficiency can help you to stand-out in today's market. 
Multi-tenant learning technologies, like The Academy LMS, allow you to train and connect thousands of people across your extended enterprise at the same time, regardless of their location. Extended enterprise features, such as sub-branding options, complex user hierarchies and eCommerce functionality, help you be more involved with your external stakeholders. 
Features like gamification, on the other hand, ensure that learning is fun and engaging. And improving the satisfaction of your external channels results in increased profit for your organisation.
Digital learning opportunities give the extended enterprise opportunity to learn from a centralised training library. It also facilitates engagement and helps build brand awareness. As such, extended enterprise online training is expected to become a common practice for all companies seeking to gain a competitive advantage. 
Rules, regulations and company policies are a vital part of employee training. Compliance protocols ensure that an organisation is following the regulations set for its industry. These rules are put in place to keep everyone safe. 
However, rules and regulations can often seem daunting and boring to learn. Luckily, with online learning interventions, you can help your employees to stay up to date with current compliance regulations while keeping the learning engaging and fun. 
The ability to use features like due dates, reminders and push notifications, certifications and auto-expiring content make online learning an especially good fit for compliance training. Clear reports also allow you to see the breakdown of each individual's learning activity. And gamification makes sure compliance training will no longer be boring!
Learning technology solutions also enable you to update the training programme easily. New compliance regulation? No problem! You can add new compliance standards to your training programme in just a few clicks.
Training Companies
Some companies choose to do it all, while others resort to outsourcing their online learning and training. Outsourcing employee training is a business strategy for which you hand over the control to an external supplier company. These third-party companies then handle everything from the development of the training programme and content to weekly reporting on the learning progression. 
Third-party training companies often utilise leading learning technologies, such as learning management systems, which are reliable and can handle multiple projects simultaneously. As such, distinct user groups are a vital feature. The feature allows authorised stakeholders to access their respective dashboards and learning material. As a result, you can sleep like a baby knowing that your user data and sensitive information stays safe.
Franchise Training
Another use case to consider is franchise and dealer training. Similarly to extended enterprise training, franchisees and dealers must reflect your brand and know your products and services inside-out. In many respects, these partners are the face of your organisation.
With online learning solutions, you can also use features like gamification to drive competition between dealers. If the next place on the learning Leaderboard is just a few XP away, you franchisees are likely to get a spark in their competitive spirit. 
Learning technologies are a cost-effective and convenient way to ensure your external partners are developing the skills and knowledge they need. Customising the platform to reflect the values of your company enables them to align with your image and provide customers with superior service.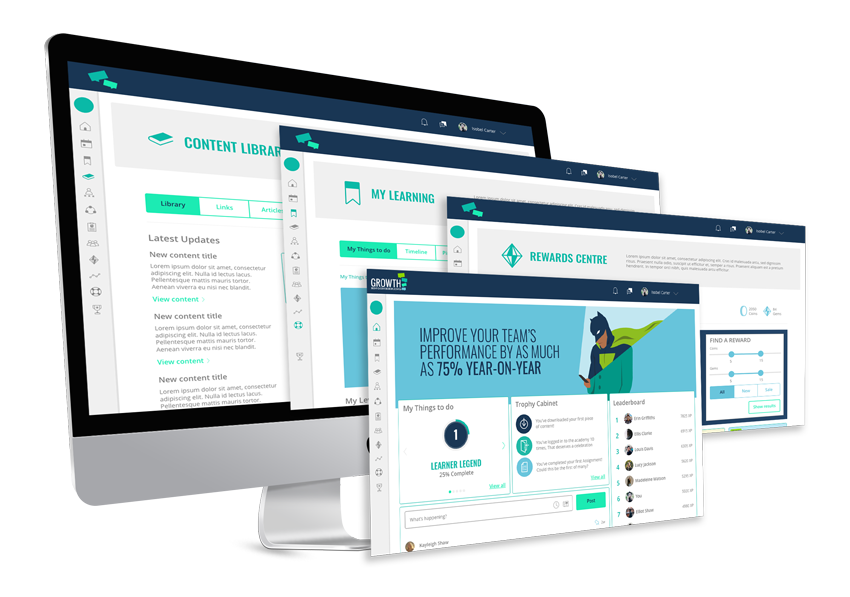 Public Sector Training
The public sector is complex and large, with numerous departments, functions and teams. As a result, training public sector employees can be a strenuous process. As such, the public sector needs to implement practical but effective training solutions. And that's where online learning technologies come in!
Learning technology solutions are an excellent tool for large sectors as they help streamline the training process considerably. Learning technologies enable you to personalise training content according to individual needs, even with large teams with different requirements and wishes. 
Online learning solutions are also easy to scale to your audience size, as all the learning material is in one place and easily accessible. This isn't only convenient but cost-effective. 
Gauteng City Region Academy, for instance, saved up to 20% in training costs since implementing e-Learning. Overall, online training provides valuable and relevant information to public sector employees with a more modern and innovative approach. See? A vast variety of excellent learning technology use cases! 
Final Words
Can you imagine saying goodbye to printed materials, site rentals, commuting costs and long training days? Instead, your learners have the power to access training resources whenever and wherever they want. While online learning may seem too good to be true, we have first-hand experience of its full capabilities!
We have seen association members oozing in excitement to engage in their training. Or new employees becoming key members of the team in no time after successful onboarding. We've also seen customers getting great benefit from their products and services after completing compelling customer education. There's one clear throughline throughout these learning technology use cases. Online learning solutions are the key to effective training!
Would you like to learn more about different use cases or ways your organisation can benefit from learning technology solutions? Get in touch, and we will help you supercharge your online training, whatever the use case may be!
Unlimited Learner Engagement on
The Impact Suite
Tired of learning technology that doesn't make a difference? Fret no more! Our Impact Suite combines three multi-award-winning learning solutions with expertise from the Growth Engineering team.