Engage Your Learners With Game Mechanics
Does your learning technology suffer from a lack of gamification and engagement? Then you need a game-plan. Gather your game mechanics and gamify your way to learning glory! 🥇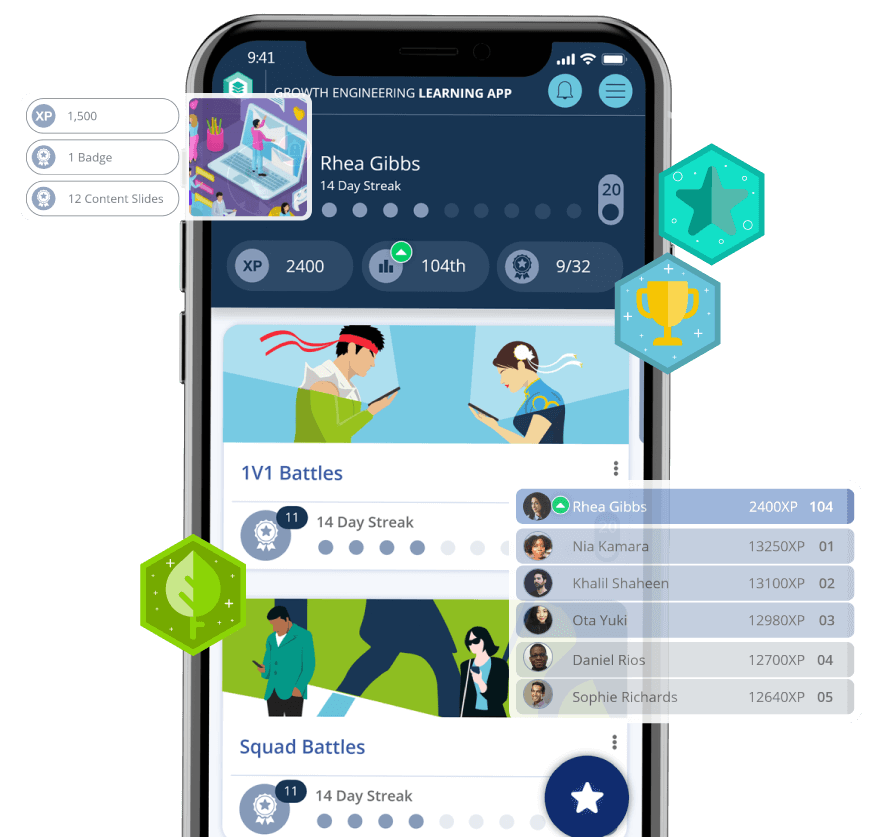 We've been creating gamified learning solutions since 2004. And we've won 110+ awards along the way. Here's a peek at our trophy cabinet.


















You made it to the bottom of the page 💫
Ready to gamify your learning and development approach? Get in touch with the learner engagement experts today!