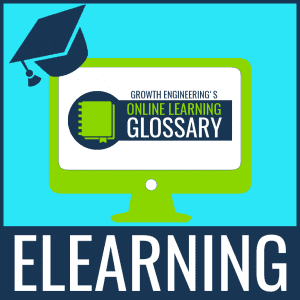 Whether you spell it eLearning, Elearning or e-Learning, there's no denying that this is a term that you're going to come across this term daily basis!
As with email, the 'e' stands for 'electronic'. So when you talk about eLearning, you're actually talking about 'electronic learning'.
It sounds simple enough, but in fact there's a fair deal of debate around what exactly the term should mean! Let's take a closer look, and also think about some of the reasons to use eLearning in the first place.
What is eLearning?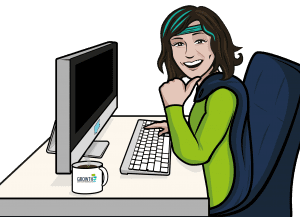 Some would use eLearning as an umbrella term to cover all types of learning which take place through digital media.
However, you might learn something from Wikipedia (which can only be accessed by electronic means), but you'd probably struggle to find someone who would consider it eLearning!
You're most likely to find that the term is used specifically in reference to eLearning content. These will be structured units of learning, which are designed to be delivered to learners via electronic means. In other words, they were very clearly intended to be eLearning from the get-go.
These units are typically interactive and can present the learner with a variety of text, audio, video and quizzes as they work through. Generally, you'll find that an eLearning unit is created using an authoring tool and then delivered to groups of learners through a learning management system, or LMS.
Why Should You Choose eLearning?
If you're looking to move away from a face-to-face training approach in favour of eLearning, then you'll be in for a world of benefits! Here are just a few of them:
It's flexible
With eLearning, gone are the days when your learners had to turn up at a certain time and place for a training session. Instead, they can now learn anytime, anywhere, and if your LMS is mobile-responsive, they can even use any device.
This means that learners are now able to fit training around their schedule and learn at their own pace.
It's time and cost-effective
Speaking of not having to gather everyone together in one place, think about how much money that saves. You don't need to hire venues or pay for travel and accommodation. Your learners will also spend less time away from the workplace.
On top of this, you can push eLearning out to everyone at once, getting the entire organisation up to speed in next to no time.
It's easy to report
With eLearning, everything is handled through your LMS, which means that it can be reported on. Every learner activity is recorded, from logins to content completions, so you end up with a complete picture of the state of your training initiative.
Besides, wouldn't it be nice to move away from paper trails and manually-updated spreadsheets?
It's consistent
When you rely solely on face-to-face training you can plan as much as you like, but at the end of the day, you'll entrust everything to a number of trainers. Some will be fantastic and be able to inspire your learners, but there could perhaps be one or two who would fail to deliver such a stellar performance.
With eLearning you can deliver the same content to everyone, ensuring that the same standard of training is delivered everywhere.
It's wide-reaching
Do you have learners spread across the country, or perhaps even the world? Delivering face-to-face training on this scale is a Herculean task, and in some cases, it's simply unfeasible. It can be difficult to arrange, and extremely expensive to implement.
Of course, an eLearning solution can be pushed out to all of your learners regardless of where they might be, quickly and easily.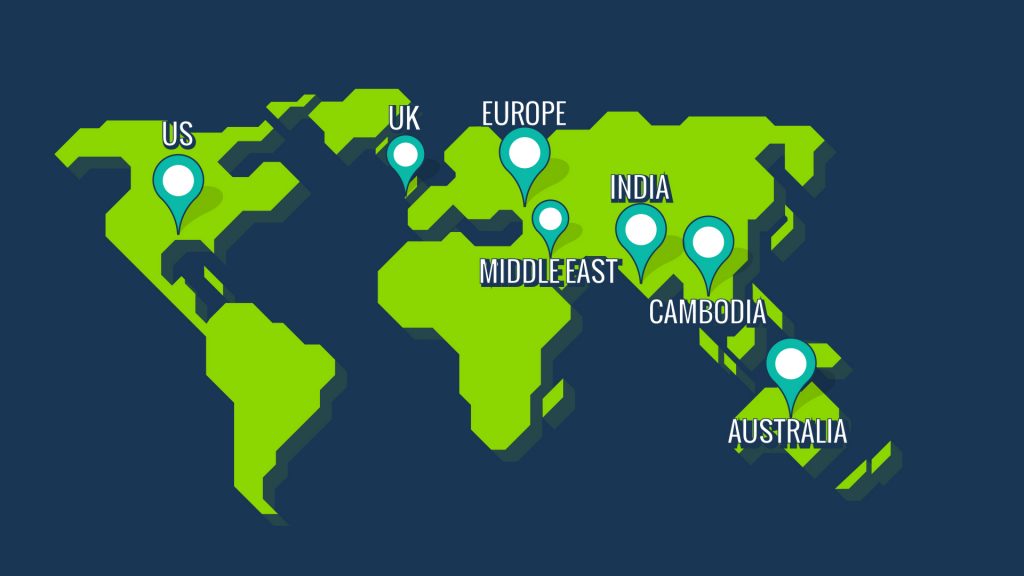 If you're wanting to learn more about eLearning then your very first stop should be our guide on how to make it fun!
For too long eLearning has had a reputation for being dull and boring and like unleashing a can of yawns! But it shouldn't be this way! It really doesn't have to be. In fact, we've put together a guide to help you create online learning your learners will love! You can download Make eLearning Production Fun here!