API integrations help to expedite numerous processes, cure organisational headaches and avoid frustrating errors. We defined API integrations in our last article. Now it is time to look at the most popular integration uses in learning technology.
Over the last decade, technology has been developing at a breakneck pace. This has led to the specialisation of software solutions. In fact, there are over 1.35m tech startups. That is a lot of different software solutions. These solutions may work well as a standalone, but there is a good chance they will work better if they are connected with the rest of your software suite.
Connecting your learning management system to another business system enables both platforms to benefit from each other's functionality set. Additionally, you are able to share relevant data between the two systems. In this article we will be covering the most popular API integration uses within the learning technology space.
With all of that in mind let's take a look at the systems that are most commonly connected to learning technology software via an API integration.
The most popular API Integration uses in Learning Technology
HR systems:
Manually creating rosters for your courses, provisioning users or creating hierarchies is very tedious and time-consuming. It is also a process that is prone to errors.
Thankfully, employee data is already available in your HR system (such as Workday, BambooHR, ORACLE…). Integrating your HR system with an LMS enables you to transfer relevant data back and forth quickly and directly. This makes administrating learning programmes simpler and more efficient than ever before.
For example, you could create an onboarding programme by automatically adding new recruits to The Academy LMS and assigning them to the relevant learning pathway.
Great onboarding programmes have shown to improve employee retention by 82% and company productivity by 70%. Conversely, the LMS could trigger events within your HR system. For instance, job promotions or pay increases can be made dependent on learning performance or completion of goals in the LMS, and useful learning data can automatically be stored on the employee's profile.
CRM systems: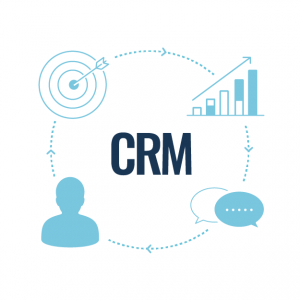 There is a good chance you store a lot of information in a CRM system (for instance, in Salesforce, Pipedrive, Dynamics 365 Sales, or Sugar Sell). This data may include customer account demographics and sales information. Integrating your CRM system with a learning management system opens a lot of doors. For example, you can combine training completion data with sales performance history to find out which training is most effective. Alternatively, you could automatically push relevant training content via the LMS once a salesperson reaches a certain point in their pipeline.
At the same time, you can offer access to your LMS to selected customers within your CRM system. This is useful if you are a training provider, or as part of the services component of a product offering. You can then provide training on product installation, operation, maintenance and so on. This is highly advantageous, as 86% of buyers say they would pay more for a better customer experience.
Single Sign-On:

Have you ever forgotten the password of an important application? You are not alone. Nobody likes having to remember multiple usernames and passwords or having to re-sign-in all the time.
With a Single Sign-On (SSO) authentication scheme (for example Auth0, Okta, or Azure Active Directory), once learners have logged-in to their enterprise system, no additional sign-in will be necessary to enter their learning management system (or any other systems in your business suite). What's more, the passwords selected can all be different and complex. This will improve security across all of your applications.
eCommerce: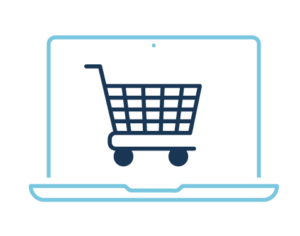 Some content is just too good to give away for free. Perhaps you have got a course you would like to sell? Or a content marketplace you would like to set up? Integration with an eCommerce platform (such as Shopify, WooCommerce, or PayPal) will help you to make your courses available for global commercialisation.
Once a course has been purchased, all relevant information can be pushed to your learning management system and the user will automatically be able to access their learning materials.
In addition, eCommerce integrations can offer features like subscription payments, discount codes, refunds and much more. In many cases, you will be able to sell your content to a global market using a variety of currencies and payment methods.
Analytics:
An integration with an analytics platform (e.g. Google Analytics, Power BI, or Insights Analytics) can be used to monitor your learning system's statistics and give you useful data to help enhance the user experience you provide.
It gives you access to powerful data such as which channels your learners use to reach your platform, which courses gather the most interest, where your learners are accessing the platform from and the fluctuations of visits by day of the week or by hours in the day.
You can then use this data to make informed decisions about how you roll out your learning programme.
Social Media:

Integration with social media platforms such as LinkedIn, Twitter and Facebook, lets learners share their progress with their network. For instance, maybe they want to share a video they found particularly useful, or proclaim their love for your eLearning content. Either way, studies show that social media increases the level of hormones associated with enjoyment and satisfaction by as much as 13%.
 Likewise, social content with learning potential could be added into your learning management system. For instance, you could include an updating Twitter feed, or content featuring specific hashtags on the dashboard of your learning platform.
External content:
If you have a specific training need, or a variety of training needs, it may be quicker and easier to source content from a third party than to create it yourself. Integrating with the third party content library can help to expedite the process further.
External learning content from providers such as LinkedIn Learning, OpenSesame or Skill Pill can often be integrated with your learning management system for ease of delivery.
Web conferencing:

Virtual classrooms have never been more powerful and more interactive than they are currently. Integrating your learning management system with a web conferencing solution (such as Zoom, Livestorm, or GoToMeeting) can help you to facilitate virtual classrooms and virtual training sessions within your learning environment.
You can use web conferencing tools to manage one-to-one sessions, lectures, webinars, Q&A sessions, product demos and training, and much more.
Badges:

Badges are a recognition of your learners' achievements. They are a really powerful tool to motivate your staff, customers or partners to learn.
Growth Engineering LMS and many other LMSs can integrate with external badging platforms to pass data between the two systems. You can push badges earned on the LMS into other systems and vice versa. This is a great way for your learners' achievements to be recognised on a grander scale.
Learning Record Store:
A Learning Record Store or LRS, is at the heart of any enterprise learning ecosystem. It collects, stores and retrieves data on a wide variety of learning experiences.
This includes capturing real world activities, actions completed on Growth Engineering LMS or Growth Engineering Learning App or even job performance. You can use this data to offer advanced reporting. It can even be used to design personalised learning experiences.
Final Words
As you can see, you can derive many benefits from interconnecting your LMS with your business systems and external providers. It will make the lives of your administrators, managers, and users easier and much more efficient.
By streamlining these systems, your managers and administrators will be able to spend more time focusing on what is important, i.e. improving business competitiveness. They will excel in turning strategy into a reality, building the necessary marketing and production capabilities, and getting customers and fulfilling orders.
Using API integrations to connect your systems together will help you to get more value from your LMS. Now you know what is possible, it is time to start planning.
Are you spending a lot of time doing administrative tasks as part of your learning programme? Would you like to know more about how interconnecting your LMS with your other systems can help boost your competitiveness? Contact us now!
Unlimited Learner Engagement on
The Impact Suite
Tired of learning technology that doesn't make a difference? Fret no more! Our Impact Suite combines three multi-award-winning learning solutions with expertise from the Growth Engineering team.