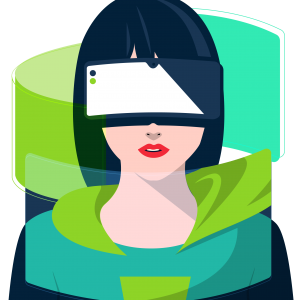 AICC is one of the most important terms you'll come across in the world of online learning.
It stands for Aviation Industry Computer-Based Training Committee. That's a big mouthful, but unfortunately, it doesn't really help you much in figuring out what exactly it means!
That's why we've put together this handy guide, explaining everything you need to know about AICC.
AICC Standard
AICC is a specification of eLearning content, established by the committee from which it gets its name.
The AICC group formed in 1988 to find a way to bring down the costs involved with computer-based training. They toiled away, and by 1993 they had produced the first eLearning specification for Learning Management Systems.
If a learning platform, such as an LMS, is built to accept AICC-compliant eLearning content, then it will be able to host and deliver any content which complies with the AICC Guidelines and Recommendations.
Think of it like a USB port. Anyone can create a device which they want to interact with a computer, but they need a way to allow the devices to communicate. A USB port is a universal specification, which allows any device to be used with any machine.
Though the first two letters of AICC stand for 'Aviation Industry', their contribution was to transform the world of online learning for every industry!
Complying with AICC
To be AICC-compliant, your content needs to follow one or more of the AICC's nine Guidelines and Recommendations. These are known as the AGRs (oh look, another acronym!).
In online learning, the two guidelines you'll stumble upon the most are AGR-006 and AGR-010. AGR-006 covers computer-based training in general, whether that's delivered through the internet, and intranet, or even floppy disks (these guidelines are twenty years old, remember!). AGR-010 is specifically for web-based content, so it only covers training delivered online.
Complying with these guidelines when creating your content means that it can work on most LMSs. A lot of content authoring tools are able to automatically package your work so that it's AICC-compliant, doing the hard work for you!
The Future of AICC
Over the years, newer specifications such as SCORM have built upon the original AICC guidelines and ultimately improved them. This has made AICC itself seem a little outdated, though not entirely obsolete.
In December 2014, the AICC group officially dissolved due to "declining membership". They had a very good run, but this means that the specification is no longer being maintained or updated.
But that doesn't mean that it can now simply be filed away and forgotten about! It's been such a dominant force in the eLearning industry for so long that there are still many organisations using it to this day, and most learning platforms are still equipped to accept AICC-compliant content.
Its use will continue to decline over time, in favour of SCORM, xAPI and other newer specifications. But for now, it's certainly still worth knowing about!
Why not explore our Online Learning Glossary to find out about more online learning terms?
And if you're looking to put together a massively successful online training programme, then you've come to the right place! Download your free Engagement Strategy Infographic here.