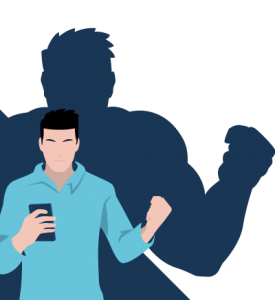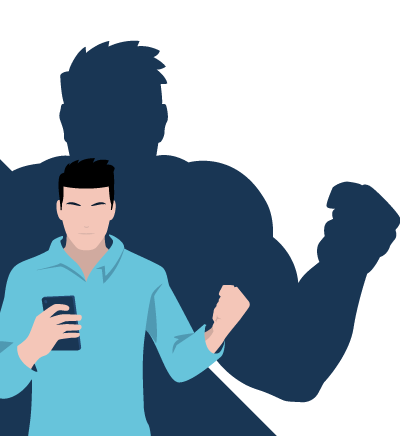 Authoring tools play a vital role in the learning technology ecosystem. Without them, our learning management systems would be barren wastelands. Producing new training content would be an expensive and painstaking process. Thankfully, we do not live in this digital learning dystopia. Authoring tools have expanded our ability to produce high-impact eLearning courses without technical expertise.
We've authored this article on authoring tools to help you become an authority on authoring. You'll learn what an authoring tool is used for, how they work and the output they produce. We'll also build a case for why you should consider investing in your own authoring tool. 
What is an Authoring Tool?
The term 'author' conjures up images of novelists, playwrights and other professional writers. But it also has a broader meaning. Frank Magill offered an open-ended definition in his 1973 work, Cyclopedia of World Authors. He suggests that authors are people 'who originated or gave existence to anything'. We are all creative souls and therefore, we are all authors in our own right.
The term 'authoring tool' also has a broad definition. Indeed, understanding of what an authoring tool is and the purpose it serves will vary depending on the industry that you work in. But let's narrow our focus. Within the learning technology space, authoring tools empower us to exercise our creative muscles and produce eLearning courses. By using an authoring tool we can create and organise our training content within a standardised digital course structure. 
These eLearning courses are typically highly interactive. They present the learner with a variety of multimedia instructional content (including text, images, videos and so on) as they progress. You've doubtless consumed numerous eLearning courses in the past. Perhaps you've taken some vocational courses. Maybe you've taken online courses in service of your own personal development. Either way, an authoring tool was likely used to create the content in question.
In short, authoring tools are software that you can use to develop your own eLearning courses. This means we really can all be authors in our own right, regardless of our experience level or technical expertise. 
How Do They Work?
In the early days of online learning, producing eLearning courses was a costly and time-consuming process. As all courses had to be produced from scratch, it was necessary to involve subject matter experts, designers and programmers as part of the process. Authoring tools were designed to open the production process up to a wider audience by removing the need for any technical expertise. 
Authoring tools have a simple user interface and a range of functionality that can be operated without any technical know-how. In other words, you don't need to be a master coder to produce instructive digital content. Of course, there is still a learning curve associated with using an authoring tool. This is true for any software. But it's significantly easier to learn how to use an authoring tool than it is to learn how to code. 
What's more, your authoring tool will ensure that your course is developed in line with industry compatibility standards. These standards are technical specifications that enable you to upload, access and report on your courses via a learning management system. Failing to meet these standards is like trying to squeeze a videotape into a DVD player. Thankfully, if you use an authoring tool, you won't need to worry about compliance issues. 
What's The Process?
Whilst authoring tools all serve the same purpose, they often do so in different ways. No two authoring tools are exactly alike. They offer different feature sets and unique focuses. For instance, some authoring tools focus on rapid content development, whilst others look to deepen the level of interactivity you can provide through your eLearning courses.
To help you understand how authoring tools typically work, we will now walk you through a simple step-by-step guide to creating eLearning courses using Genie. Genie is Growth Engineering's very own authoring tool. Its intuitive builder and template system empowers you to create gamified and game-based content in no time — with no technical expertise required. 
Step 1:

Gather and upload all your instructional assets (videos, images, audio, questions, etc.) to your Genie instance.

Step 2:

Use these assets to populate your content slides. You will see a preview of your content as you start building.

Step 3:

Start to layer

game mechanics

into your content to drive engagement. You can add

experience points

,

badges

,

leaderboards

and timers. 

Step 4:

Select a

game template

or use a standard training template. This helps to define the look and feel of your course.

Step 5:

Review and export your content. You can select from a variety of different formats, including SCORM 1.2, SCORM 2004, xAPI and cmi5. 
Sharing Your Courses
You use an authoring tool to create eLearning courses. That is where their utility ends. They are not designed to help you share your newly developed courses with your audience. However, they will enable you to export your content, so you can upload it to another compliant system and distribute it to your learners. In most cases, this will be a learning management system, such as The Academy LMS.
To do this, you will need to export your course in a format that you know is compatible with your learning system. Your export should create a .ZIP file that you can upload to your LMS. By meeting compatibility standards, you ensure that your course will run smoothly on your platform and produce any reporting data that you may require. 
eLearning Outputs:
As previously noted, there are a variety of standards and specifications for eLearning courses. These specifications define the communication between your course and the host system (such as a learning management system). Your authoring tool should enable you to export your content to meet a variety of specifications. We have detailed the key standards below. 
Before selecting your output, you should check which file formats your learning management system is compatible with. Select the most appropriate format and you are good to go!
The Final Word: Why Should I Use an Authoring Tool?
Authoring tools democratise the eLearning production process. Before they were introduced, creating eLearning courses was an expensive and time-consuming business. Very few organisations could afford to make this kind of investment. Thankfully, authoring tools soon arrived to level the playing field.
They put control back in the hands of learning professionals, instructors, teachers and subject matter experts everywhere. These individuals no longer had to rely on programmers and tech wizardry to make progress. Authoring tools make course creation and customisation simple. Exporting your new content out of your authoring tool is also a simple process.
Whilst many organisations may choose to rely on third-party courses, or bespoke eLearning development services, those who wish to cut costs and remain truly agile should consider purchasing an authoring tool. It could be the best decision your learning and development department ever makes. 
---
Growth Engineering have their very own authoring tool! Use Genie to create high-impact, super engaging learning content quicker than ever before. Try our 21-day free trial now!