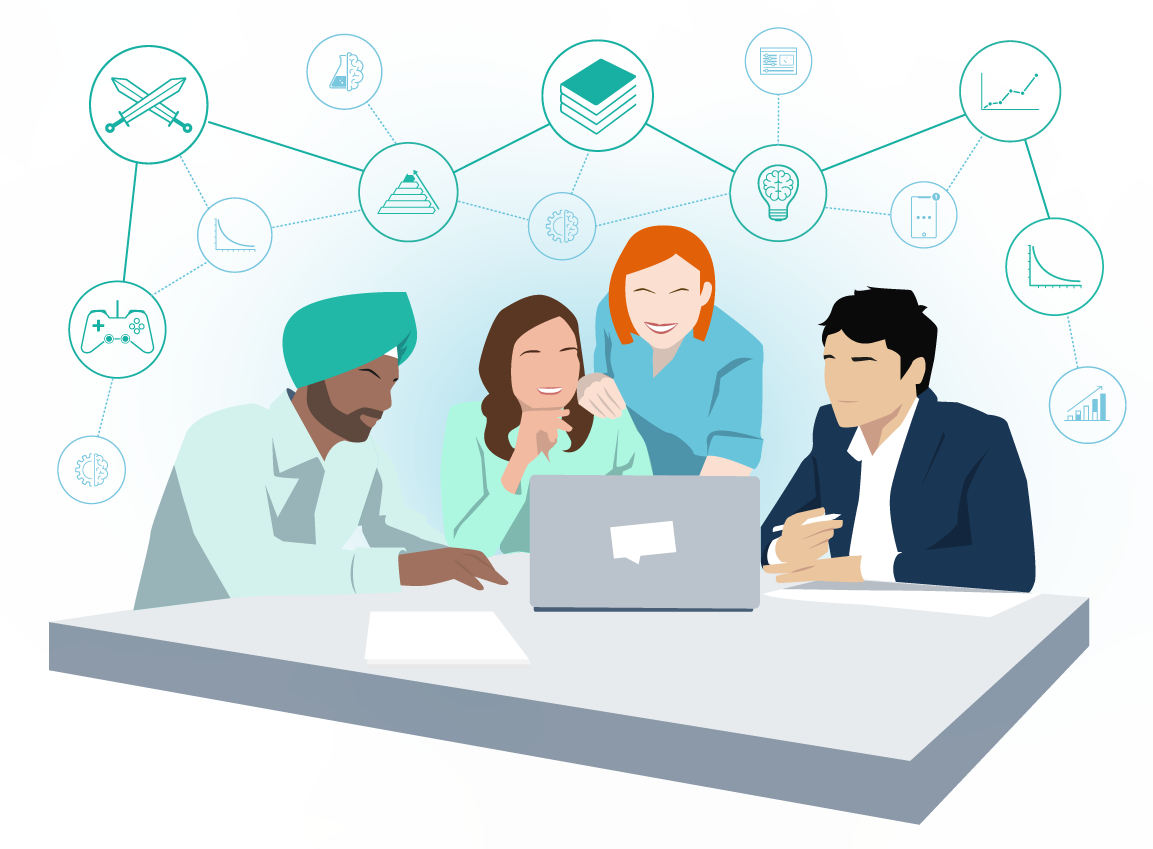 Previously in our Learner Engagement series, we shared ten top tips to supercharge learner engagement. But of course, the mission doesn't stop there. Engagement on it's own isn't useful unless it leads to the right kind of results. The next step is to determine whether your learning programme is creating real impact for your business. 
What kind of impact you may ask? Well, the kind that makes your business more productive and profitable. Recent stats show that companies with engaged learners can generate 218% higher income per employee. These companies also enjoy a 24% higher profit margin! 
As such, we cannot dispute the power of a great learning programme in driving impressive business results. Unfortunately, only 8% of CEOs say that they see an impact from their learning initiatives. Why are so many learning programmes failing to provide the kind of value we know we should expect?
This problem is confounded by the fact that only 35% of L&D professionals evaluate the business value of their learning programmes. 
Here at Growth Engineering, our mission is to save you from becoming part of that sad statistic! This article will shine light on the link between learner engagement and business impact. What's more, we'll show you how to effectively measure and communicate the business value of your training efforts. 
Ready to make an impact? Then let's get started!
What Does Business Impact Mean for L&D Teams?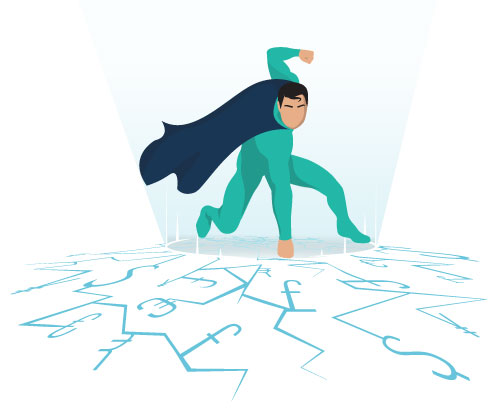 Delivering business impact is serious business. After all, if you're a learning professional it's the very reason why your job exists. And thanks to the pandemic and other contributing factors, the pressure to deliver is stronger than ever.
The latest LinkedIn report shows a 159% increase in CEOs who are now expecting L&D to solve key business challenges. This need has been accelerated by a rapidly evolving and unpredictable business environment. Similarly, 66% of L&D executives agree that their role has become a much more strategic part of their organisations.
So what does this mean for L&D teams? Well, it means that you've got some mighty shoes to fill! To get you started, let's define what business impact is.
Business impact refers to the key outcomes of any business activity that provides real value to your organisation. Here are some of the most common types of business impact you may hope to achieve with your learning programme: 
Revenue Impact:

How is your training increasing sales?

Cost Efficiency:

How is your training reducing costs in the short and long-term?

Value Impact:

What value is your training adding to business processes or your brand? How is it adding value to your direct and indirect stakeholders? 

Minimising Risk:

How is your training reducing the natural risks present in your organisation? How is it able to help minimise or prepare for threats?

Like many things in life, success is often associated with the financial value it brings. In the case of L&D, business impact will ultimately boil down to how much money you can help your business earn or save. 
The Link Between Learner Engagement & Business Impact 
Here at Growth Engineering, we recognise the value of learner engagement. We also understand that it's difficult to generate the levels of learner engagement required to produce real results. 
Unfortunately, running a training programme without learner engagement is like driving a train short on fuel. Your programme will inevitably lose its steam and fail to meet target objectives. If you want your training to have lasting impact, it needs to be fueled by a high performance learning culture (HPLC). 
And the latest stats prove it! Organisations with HPLCs are found to have 10x more sustainable impact on growth, productivity and profitability. Similarly, a Towards Maturity Learning Report finds that 99% of leaders recognise the powerful positive impact of having an HPLC.
A high performance learning culture is what links learner engagement and desirable business outcomes. However, less than one in five organisations manage to achieve an HPLC. But don't let this daunt you. In fact, an HPLC will naturally come when employees become deeply engaged and committed to learning. In turn, this is what will help you drive business impact to soaring new heights!
What does it take to arrive at a high performance learning culture? Here at Growth Engineering, we've broken down the process into five key stages: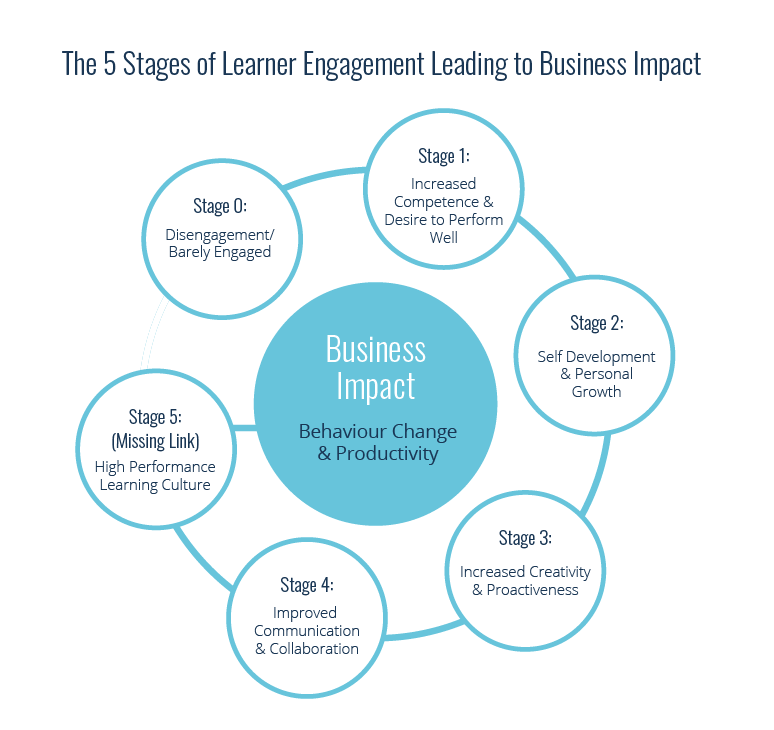 Stage 0: Pre-Engagement / Disengagement
The latest Gallup report finds that 51% of employees are disengaged in the workplace. Avoid the death knell of poor engagement with proper planning. This is the stage where you build your training programme around your learners' needs and motivations. 
Did You Know: Gamification can boost learner engagement by up to 60%!
Stage 1: Increased Competence & Desire to Perform Well
This is where engagement starts. Employees are mentally engaged and challenged by the learning material. As a result, they comprehend and retain information better. This increases their confidence and desire to keep learning.
Did You Know: Microlearning has been shown to increase engagement and information retention by 20%.
Stage 2: Self-Development & Personal Growth
This is the stage where learners become emotionally invested in their training. They believe that your learning programme will help them progress and achieve their personal goals. Their sense of purpose is also in line with your organisation's bigger objectives and values. 
Did You Know: Purpose-driven companies experience 40% higher levels of workforce retention than their competitors.
Stage 3: Increased Creativity & Proactiveness
At this stage, learners are starting to apply their learning creatively in the workplace. They are also proactively seeking out learning opportunities to reinforce their knowledge. 
Did You Know: 72% of employees say that gamified features inspire them to work harder.
Stage 4: Improved Communication & Collaboration
This is where the seeds of a learning culture start to germinate! Employees are now actively engaging in social learning activities. They continue to build their knowledge with the support and feedback of their peers and instructors. They are also eager to share knowledge and collaborate with others. 
Did You Know: 74% of companies agree that knowledge sharing can improve productivity by up to 40%. 
Stage 5: Nurturing a High Performance Learning Culture
Congratulations, you have now reached the ultimate stage of learner engagement! At this point, learners are mentally, emotionally and socially engaged. They have acquired desired learning habits and have embraced continuous learning. 
Did You Know: High performing companies are 5x more likely to have extensive learning cultures compared to low performers. 
The Result: Behaviour Change & Productivity
A high performance learning culture is the missing link needed to drive productive behaviours in the workplace. In turn, this is what will help drive desired business outcomes. But don't just take our word for it! Let the numbers speak for themselves. Here are some stats that demonstrate the impact of a high performance learning culture: 
How to Deliver a High-Impact Training Programme
There you have it, the link between learner engagement and business impact, broken down and demystified! So where do we go from here? 
Now we understand the link between learner engagement and business impact, we need to look at the practicalities. How do we start pulling a high impact training programme together? Setting performance benchmarks will help move you forward.
Setting performance benchmarks will help guide and move you forward in the right direction.
Here is where we can enlist the help of The Towards Maturity Model™, a highly regarded benchmarking framework, drawing from over 4,700 learners and 600 L&D leaders worldwide. This model shows the six pillars followed by high performing learning organisations.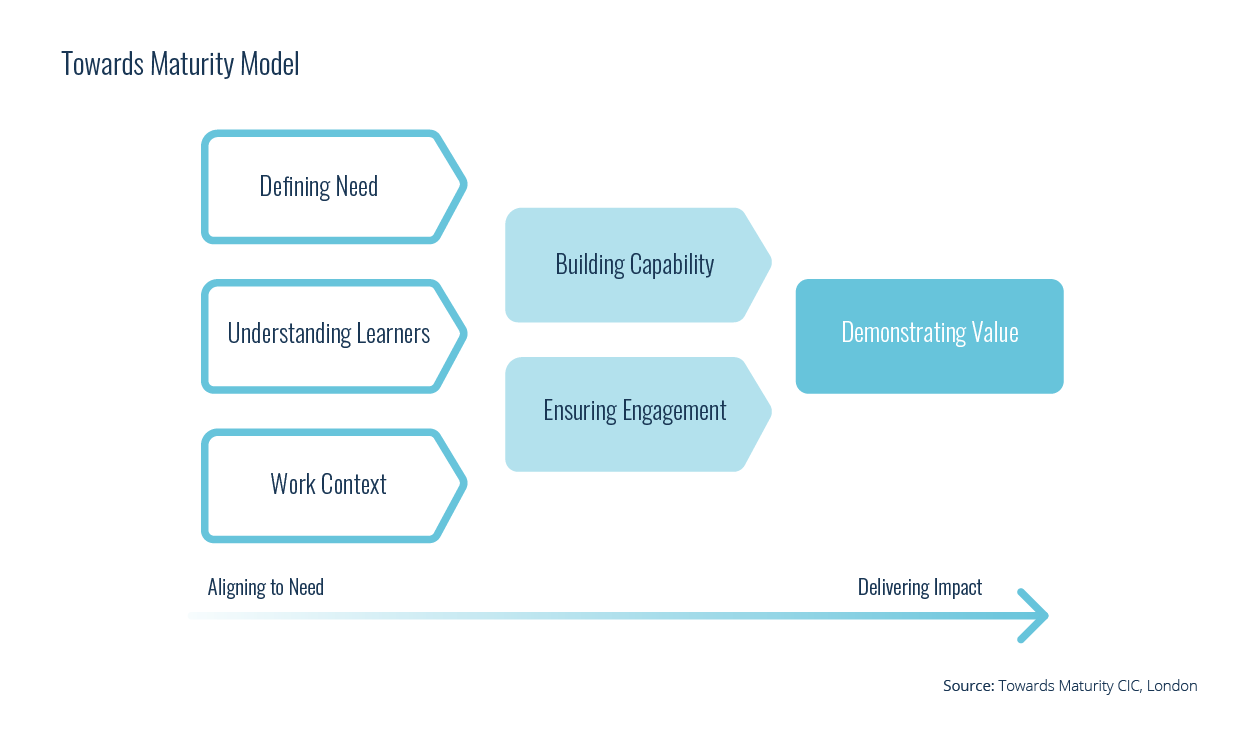 Here at Growth Engineering, we've consolidated these pillars into three neat steps you can implement:
Step 1: Align Learning Strategies With the Needs of Your Stakeholders
Be clear on what your key stakeholders expect and require from you. This includes members of the senior management team, other business units and your learners themselves. Unfortunately, only 23% of L&D professionals identify metrics in partnership with senior managers. Don't be part of this statistic! Make sure you're measuring success properly by collaborating with your company's business leaders.
Step 2: Drive Engagement and Build an HPLC
A high performance learning culture can only be possible with the right learning tools in place. These tools help to create an engaging environment suitable for continuous learning. For instance, online learning technologies can produce a whopping 18% boost in employee engagement. Similarly, 72% of global organisations see learning management systems as a competitive advantage. 
Step 3: Deliver & Measure Business Impact
We often hear the phrase "data is king". This is for a good reason. Data helps businesses make effective decisions. And data-driven organisations see a 79% higher return on equity. 
As such, now is the time to speed up your learning analytics proficiency. Doing so can help you better measure and demonstrate the value of your training. In the next section, we'll take a closer look at how you can use learning metrics to achieve epic training impact!
How to Track & Measure the Right Engagement Metrics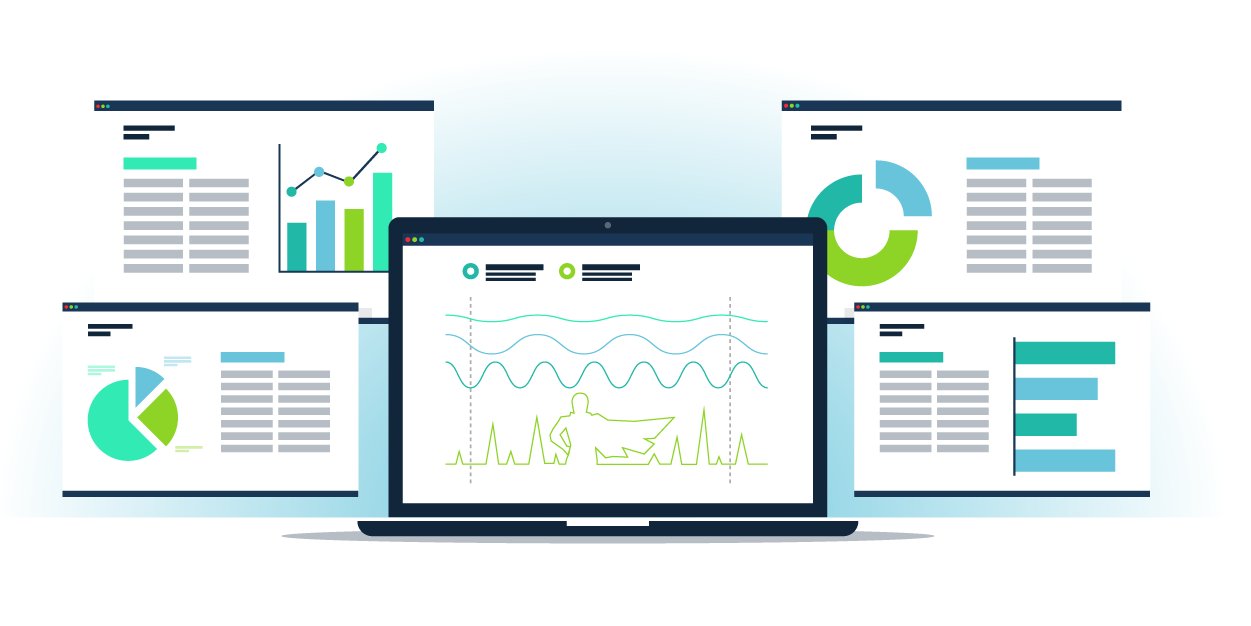 Many of today's businesses are faced with tough budget decisions. 
Unfortunately, it often seems like L&D budgets are the first items on the chopping block when the going gets tough.
For us in the people business, we know better! The right L&D initiatives are what equip employees with the capabilities to stay competitive. In fact, a McKinsey report shows that capability building is now even more valuable than it was before the pandemic struck. Similarly, research confirms that investing in employees can drive productivity up to 8.5%! 
The best way to silence the cynics is to develop an effective success measurement strategy. By setting and tracking the right metrics, you'll have a clear picture of what good looks like and will be able to refine your initiatives accordingly. It will also help keep your senior management team smiling and those L&D budgets rolling! 
From individual goals to collective behaviour change, here are some useful measures to track throughout your learning programme:
Pre-Engagement Phase:
Launching an effective training programme isn't something you can do at a moment's notice. It requires thought, effort and application at every stage of the process. Perhaps most importantly, it requires a mighty heap of preplanning so you can ensure you are tracking the measures that matter. 
One surefire way to get your metrics in order is to establish control groups. This will provide you with two pieces of information. The first one is how your training campaign is impacting your bottom line. The second is how different learning variables are impacting learner engagement. 
Here's an example. You have two sales groups: Team A & Team B. Team A will be undertaking your sales training while Team B won't. In this way, you would be able to isolate the impact of training on improving engagement and productivity in the workplace. This can be done by simply comparing the performance between the two groups. 
Conducting pre-learning assessments may also help you identify any knowledge gaps that need to be addressed. They can also be useful in assessing the pre-engagement levels of your learners. Doing so will help you determine the metrics you should be focusing and building on, throughout the course of their training.
Engagement Phase (Stages 1-4):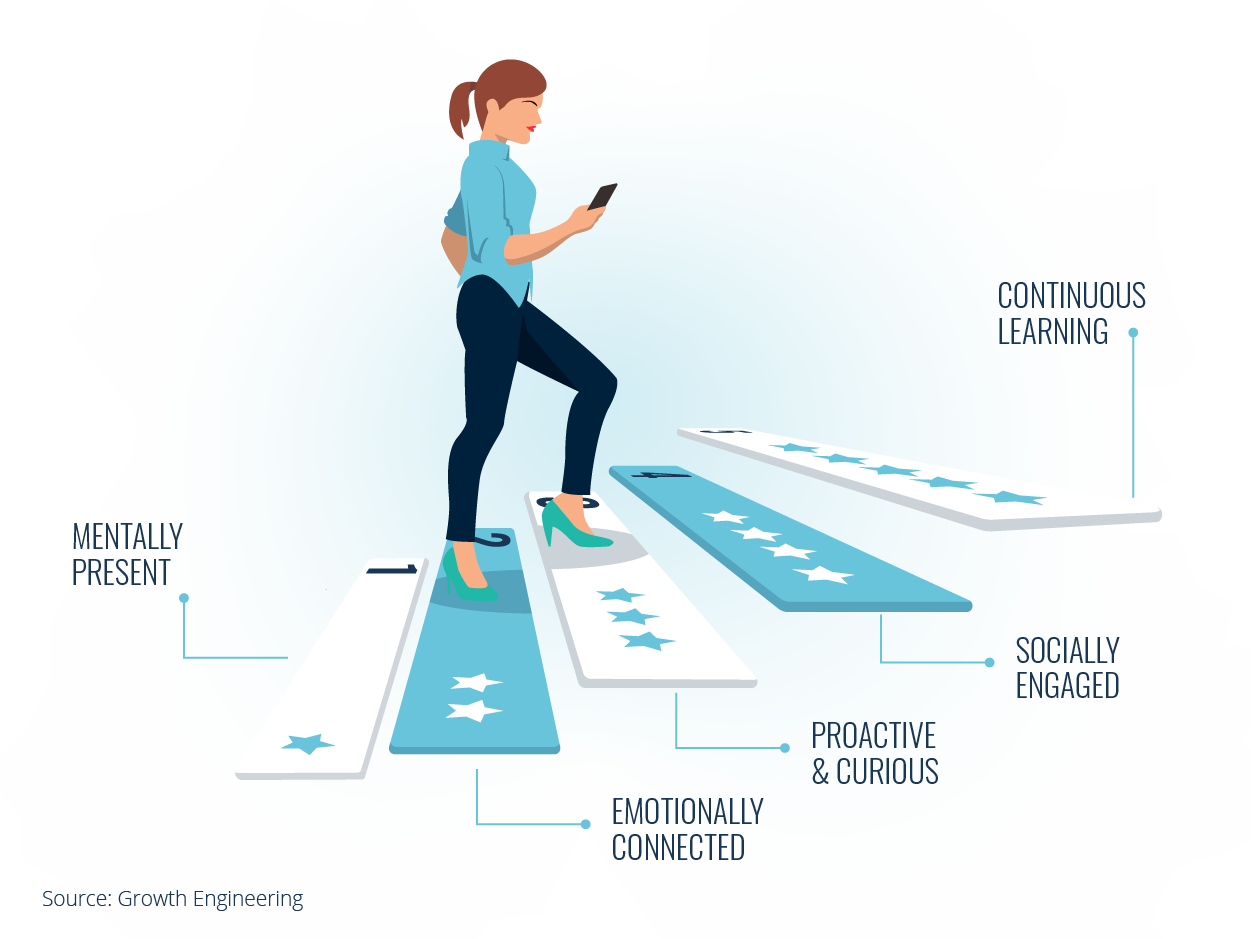 Time to bring out your laser lens and zoom in on your learners' behaviours. Tracking learner engagement is a must if you want to achieve great results from your training programme. 
At this stage, the right learning metrics are the ones that provide a holistic view of learner engagement. Your metrics should be tracking how mentally, emotionally and socially engaged your learners are. For instance, these engagement metrics might include:
Mandatory / Voluntary Programmes Consumed

Learning Time Spent

Community Engagement

Feedback Surveys 

Completion & Drop-out Rates

Pre & Post-Training Assessment Scores
However, manually tracking these metrics may prove to be a time-consuming and tedious task. But with the right tools in place, you'll be able to save time and focus on what truly matters: building more engagement!
To do this, you'll need to have the right reporting tools in place. Growth Engineering's Reporting Suite automates many parts of this tracking process for you. Our real time dashboard lets you see how often users log in, what content they access and their assessment performance (on an individual or group basis). They also provide you with customised reports that showcase how well your learners are progressing within the learning environment. 
High Impact Phase (Stage 5):
Ah, so the engagement stats are pouring in and it seems like you've unlocked the holy grail of learner engagement. Employees are whizzing through your training materials, and hitting one learning milestone after another.
Whilst it's great to ace your engagement metrics, now comes the more exciting and ultimately more important part. 
It's time to link the impact of your training to the metrics that really matter. You need to show that your training initiatives are helping your organisation to achieve its goals and objectives. 
The best way to do this is to show a clear link between L&D metrics (for instance, training hours) and business outcomes (for instance, monthly sales).
Below are some more examples of high-impact metrics to track at this stage:
Cost per lead

Productive hours

Inquiry response time

Customer complaints

Increased sales

Pitch / lead success rate

Cost-savings linked to training
When you're able to prove this link, you're also ready to pop out the champagne bottle and celebrate. Cheers!
Communicating the Business Impact of Learner Engagement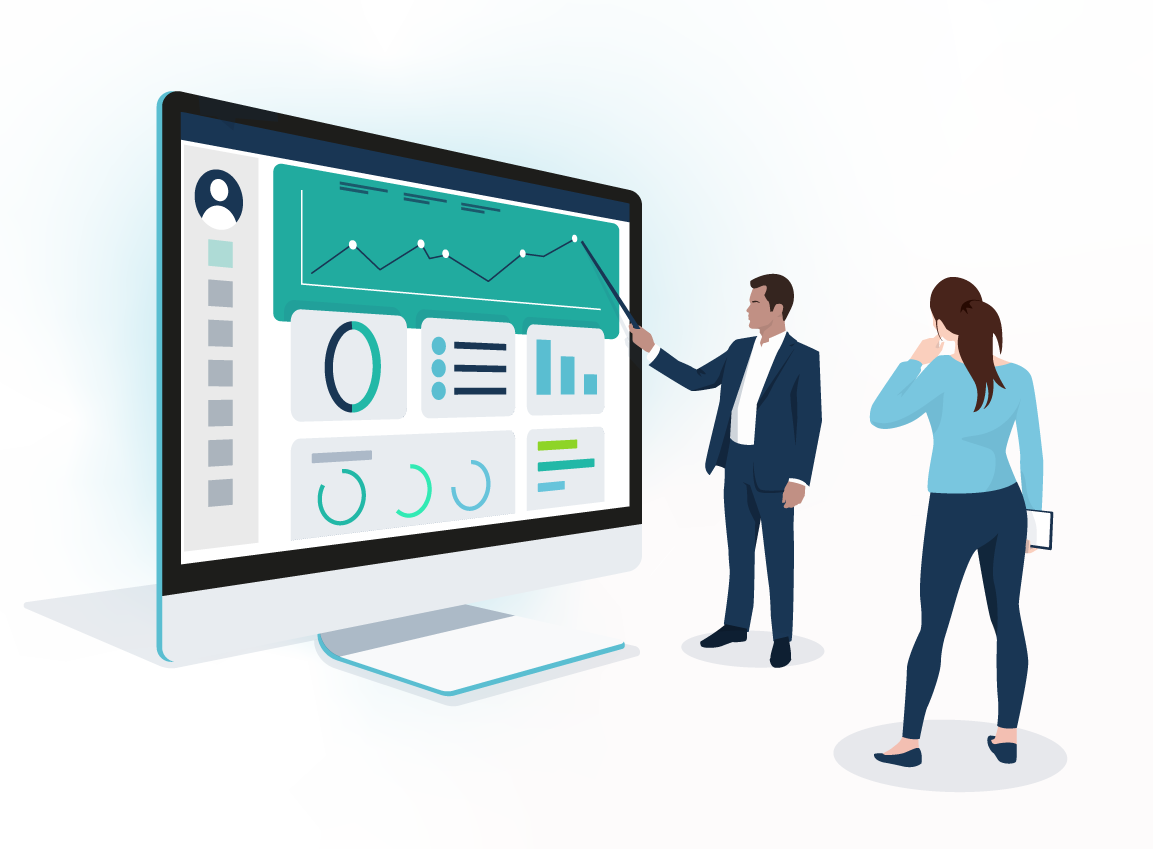 What good is generating business value if nobody knows about it? As mentioned earlier, most CEOs are unaware of how their L&D functions are impacting their business. With this being the case, you run the risk of losing support and budget regardless of how successful you may have been. As such, it's up to you to highlight the impact that your learning programmes are having on your organisation. 
The latest stats show that one of the top challenges faced by L&D is securing executive buy-in. Similarly, demonstrating the value of learning continues to be a top concern for many learning professionals. 
With L&D budgets and management support at stake, the case is clear. Communicating the business impact of any L&D endeavor can be difficult. So this begs the question. How can you communicate business impact in the most effective way possible?
The secret sauce is in the way you tell the story. Cognitive psychologist Jerome Bruner states that we're 22 times more likely to remember a fact if it's told in the form of a story. 
Like any good storyteller, you need to relate with your audience. Start by establishing a 'plot' that will resonate with your business leaders. Isolate the business goals that matter to them. Then establish what you've done to help move the dial, how impact has been tracked and what the results have been. We recommend breaking your narrative down into three clear acts.
Act 1:
Prior to our training programme, retail sales were in decline. We believe this was due to poor customer service and support (as evidenced by low net promoter scores). As such, we realised that our retail teams needed to undergo a detailed customer service training programme.
Act 2:
Learning and Development introduced a training campaign filled with engagement techniques. The aim was to re-engage service reps with their training and inspire them to boost their performance. The learning programme delivered microlearning modules tackling a range of key customer-focused topics.
Act 3:
Engagement levels were impressive throughout. Over 80% of all learners have completed the training programme. But more importantly, this programme has driven genuine business value. Engaged learners have doubled their net promoter scores and increased customer satisfaction by 50%. In turn, this has led to a 20% increase in sales revenue this quarter. 
Presenting business impact as a story is what will give your learning programme the thunderous applause and support it deserves. It's all about finding out what matters to your leadership team, and communicating L&D success in clearest possible terms. As it's the leadership team, noting the positive financial implications is likely to resonate strongly.
Final Word
High impact learner engagement is at the heart of every successful training programme. It's ultimate value comes from its ability to improve the financial position of your organisation. 
As such, a high performance learning culture is the crucial link you need to propel your training forward and hit desired learning goals. In turn, this is what will drive real behaviour change and business impact for your organisation.
It is also important to identify and measure the right metrics at every phase of your learning programme. This will help you stay on track towards hitting the right business outcomes. And when it's time to face your stakeholders, never underestimate the power of a good narrative!
All in all, investing in the right learning solution can help address hurdles linked to your learner engagement and measurement strategies. In return, this will help you spend more time on what truly matters: delivering lasting value for your organisation.
The Growth Engineering Impact Suite uses behavioural science, gamification and social learning to drive effortless engagement and serious business impact. This has been shown to improve team performance by as much as 75% and improve sales growth by 20%. Learn more about it here.
Take a tour of our award-winning high-impact learning suite. Sign up here for a free demo!
Unlimited Learner Engagement on
The Impact Suite
Tired of learning technology that doesn't make a difference? Fret no more! Our Impact Suite combines three multi-award-winning learning solutions with expertise from the Growth Engineering team.