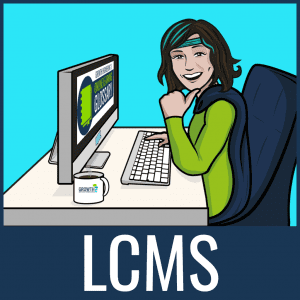 If ever you're looking to confuse someone with online learning terminology, you won't do much better than this.
Of all the acronyms floating around in our industry, LMS and LCMS will definitely cause the most head-scratching. Aside from sharing three out of four letters, the systems which each term stands for have a fair bit of overlap.
Let's focus on the lesser-known of these terms – the LCMS! We'll look at what it means and how it compares to an LMS.
LCMS – Learning Content Management System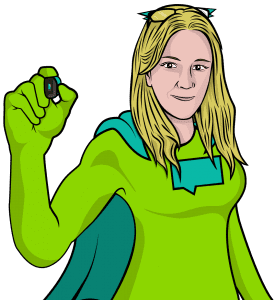 The learning management system (LMS) will be reasonably familiar to most of us. As it says on the tin, an LMS is a system which manages learning, and in particular it manages learners. It can offer learning paths to specific groups of learners, and keep a record of and report on their data.
When we add in the extra 'C', we end up with a learning content management system (LCMS). Once again, the name helps. This system is one which allows you to manage learning content rather than your learners, and so it will be used primarily by instructional designers.
Content creators will create learning objects, which are re-usable chunks of content. Anyone with access to the LCMS will be able to access these learning objects, making this a collaborative platform.
Instructional designers and subject matter experts can collect together any learning objects and assets they need to build eLearning units. Since they have access to all of the assets, they can easily tweak or swap them out to adapt existing content for new needs.
The LCMS will also be able to deliver the content that is created. Typically it will be used to deliver it to individuals or small groups of learners, in contrast to an LMS which will more often push training out to an much wider audience.
LMS or LCMS?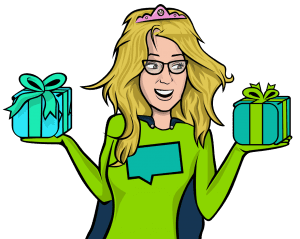 An LCMS ends up being a little bit of a jack of all trades. It's good for organising and creating your own eLearning content, and it's even able to deliver it to learners. In fact, if you're responsible for a small number of learners, it can be one of the most cost-effective and efficient ways to dish out your training!
However, you're likely to find that most organisations will use a stand-alone authoring tool to build their content. Since these tools specialise in content creation, they tend to be more robust than what you would find in an LCMS.
After building this content, the organisation will then upload it directly to their LMS. Again, since the LMS specialises in learner management and content delivery, it will offer more functionality than you'll find in your standard LCMS. It will also be better equipped to deliver training to larger audiences.
Keep an eye out for plenty more entries into our Online Learning Glossary over the coming weeks!
And if you're looking to put together a massively successful online training programme, then you've come to the right place! Download your free Engagement Engine Workbook to map out a strategy which uses gamification, social and personalised learning: