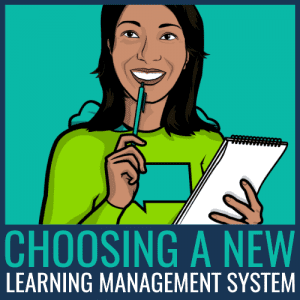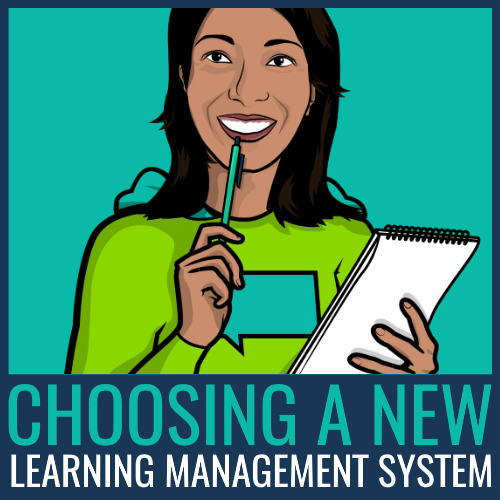 Are you thinking of choosing a new learning management system? If so, you're not alone. In a recent survey, 38% of participants said they were actively looking to replace their current LMS.
The reasons vary, but the major issue is that companies feel their learning management system can't meet the challenges of the future working environment.
The benefits of online learning are too great to ignore, but it's a field that is constantly changing as the users' evolving needs are recognised. Before you choose your LMS, you need to be aware of these trends.
Online behaviour is different to what it was even five years ago and it has impacted the way we receive and interpret information. If your learning platform can't adapt to these changes, your learners won't be able to engage with it effectively.
It's no secret that there are a lot of learning management system providers out there. The process of choosing a new LMS can get confusing very quickly. Do you go for the cheapest? The one with the most reviews? The one everyone else seems to go for?
The best thing you can do is to figure out exactly what you want.
What Do You Need to Consider When Choosing an LMS?
1. What should a new learning management system do?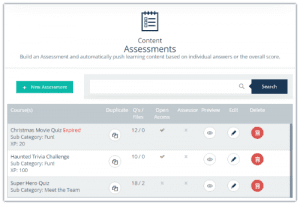 The feature lists for most learning management systems can seem to go on indefinitely. You need to ignore all the bells and whistles at the start and get your mission statement straight first. Decide what you want to achieve from your training programme and then you can figure out where the learning management system can help you.
It's very possible that you just need a simple platform to host content on as part of a wider initiative. There's nothing wrong with that, but nowadays learning management systems have incorporated social features that can consolidate other processes. Your objective should still be the linchpin of your decision, but keep your mind open to more outside-the-box options.
2. What content should a new LMS have?
It might seem like a basic requirement, but not all learning management systems can manage all types of content. As user behaviour changes, rich media like video can perform better for some learning objectives. Yet some platforms are incapable of streaming video.
Look at the content you have. If it consists mainly of documents, you'll be safe with most learning platforms. Then again, if you've researched learner engagement even just a little bit, you'll already know that documents are easy to ignore and easier still to forget. Now is a good time to look for a learning platform that can support a more exciting mix of content.
3. What reporting functionality does a new learning platform need?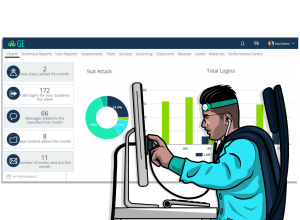 In a lot of ways, reporting capabilities are what define a learning management system from any other content delivery platform. These capabilities let learning managers figure out where the big knowledge gaps are and which content is performing as expected.
Your next learning management system should let you see how often users are logging in, what content they are accessing and how they are performing in assessments. It should also let you run reports on the content itself and link it with the learners' performance in assessments.
In many cases, comprehensive reporting tools are what prompt companies to choose a more specialised LMS, rather than an open source MOOC. The latter is good for building a learning community, but you will sacrifice visibility and control over the quality of the information.
4. Who will use the learning management system?
Your target audience is a huge factor in your choice of learning management system. Sadly, the end user is often neglected when people are planning training initiatives. This is one of the main reasons that these initiatives don't have the desired impact.
A solid engagement strategy can make or break your learning programme. Making your learners engage with the programme should be one of your key concerns at the planning stage. This is something you need to keep in mind when you're shopping around for a new LMS. When you're taking a tour of the learning platform, keep asking yourself what your users would think of it. If you don't think it's compelling enough to keep them engaged, then that LMS is one to ignore.
5. Will the employees use the learning platform?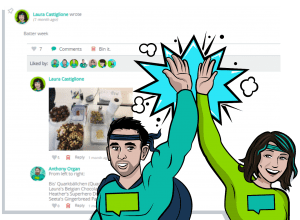 If learner engagement is something that means a lot to your training initiative, you need to make sure that you choose a learning management system that can support it. Your new LMS needs to have plenty of tools to encourage return visits. It needs to give the learners a chance to engage with each other and share their knowledge.
It's generally accepted that only 10% of work-based learning comes from the formal training material. The rest happens informally, through practice, experience and interaction with colleagues. You need a learning platform that can encourage informal learning and one that lets you capture it. The biggest online businesses owe their success to user generated content. There's no reason why online learning should be any different.
In short, when you're choosing a learning management system, be very clear about what you want. Don't be seduced by flashy gimmicks, but at the same time, don't forget about the importance of engaging the user. After all, no amount of reporting or user segmentation will make your training initiative succeed if nobody wants to use your platform.
If you're planning a training initiative, there's more to think about than just the learning platform. We've created a 28 tips for getting your learning programme off to the best start. Click the button below and download your free tip sheet.