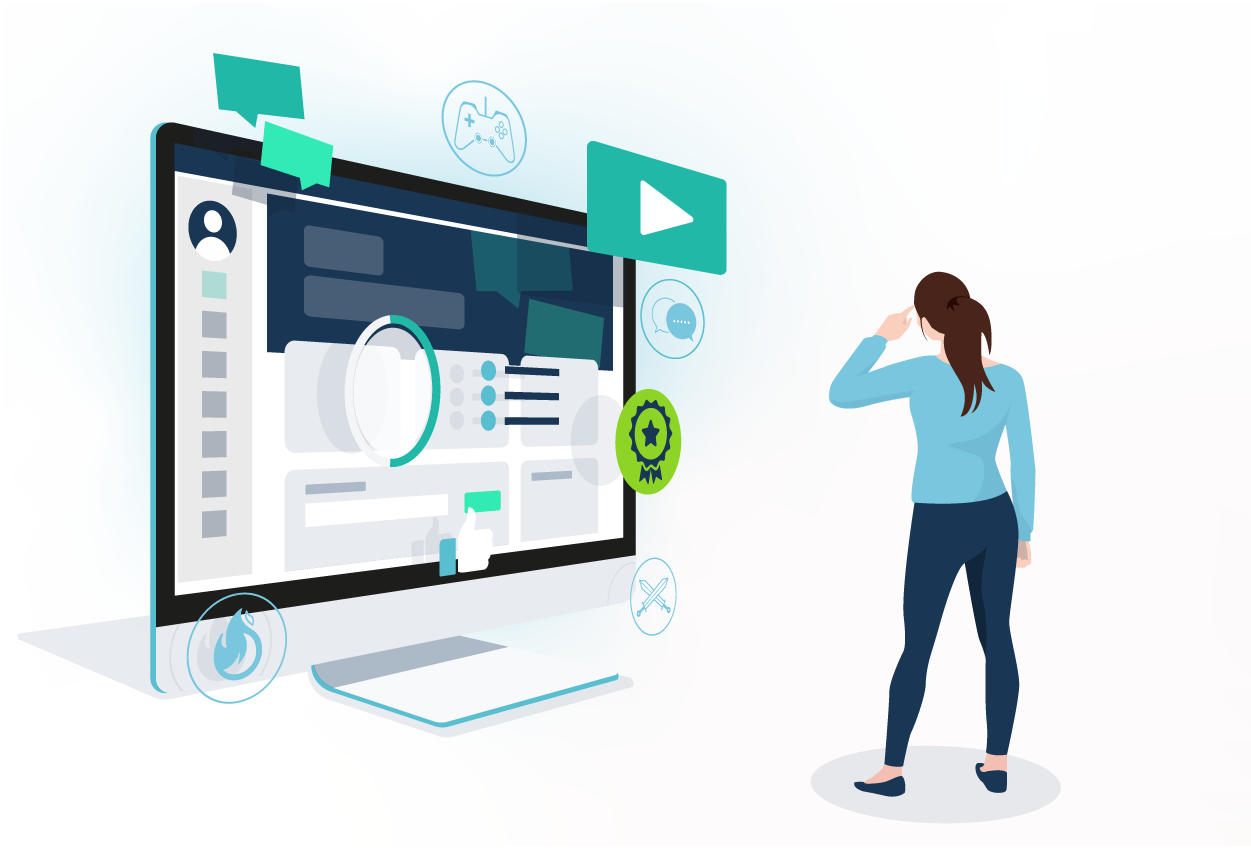 Are you considering choosing an LMS to boost workplace learning and productivity? If so, you are not alone. 72% of global organisations see learning management systems as a competitive advantage. 
Let's start with a definition. A learning management system (or LMS) is a web-based platform that supports the digital distribution and analysis of learning and training experiences.
The benefits of online learning are too great to ignore. However, this is a field that is constantly changing in line with users' ever-evolving needs. Before you choose your next LMS, you need to be aware of these trends.
It's no secret that there are a lot of learning management system providers out there. The process of choosing a new LMS can get confusing very quickly. Do you go for the cheapest? The one with the most reviews? Or the one everyone else seems to go for? What makes a good learning management system?
To help you make this decision, you'll need to spend time answering some key questions. With this in mind, here are fifteen questions you should consider when choosing an LMS software.
15 Crucial Questions to Consider When Choosing an LMS
2. Who will use the learning management system?
3. What is my learning philosophy?
5. What key features do I need from my new learning management system?
6. What content should my LMS have?
7. What support can I get with the LMS?
9. Will my new LMS solution be mobile-ready?
10. What reporting functionality will my new learning platform need?
12. How easily can I integrate my new LMS with other platforms?
13. Will my audience use the learning platform?
14. Will the LMS meet my future needs?
15. What is the implementation process?
1. Why Do I Need an LMS?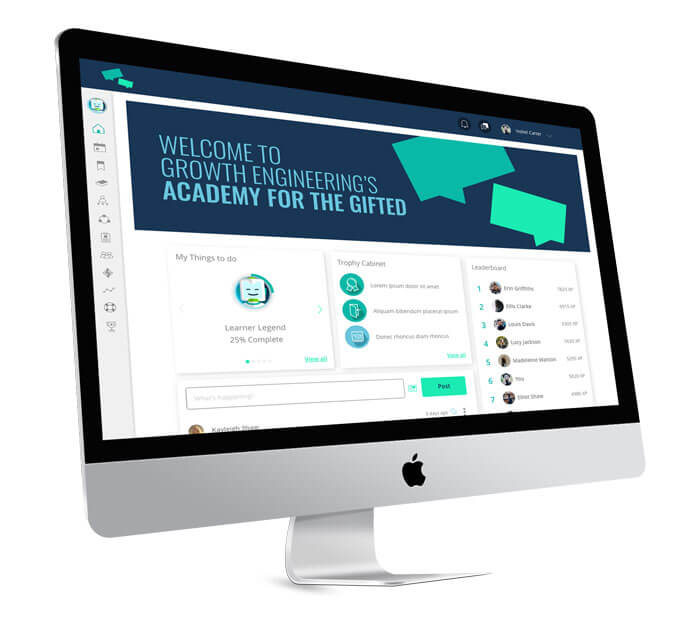 The feature lists for most learning management systems can seem to go on indefinitely. You should ignore all the bells and whistles at the start and get your mission statement straight first. Decide what you want to achieve from your training programme and then you can figure out where the learning management system can help you.
It's very possible that you just need a simple platform to host content as part of a wider initiative. There's nothing wrong with that. However, modern learning management systems have incorporated social features that can consolidate other processes. Indeed, most learning practitioners want more from their platforms. 58% of L&D professionals want to introduce social learning to their online learning technologies. 
Your objective should still be the linchpin when choosing an LMS, but keep your mind open to more outside-the-box options.
Tip: Define how you will measure success with your new LMS. A good starting point would be to define the metrics for user engagement. These should then tie back into your business objectives.
2. Who Will Use The Learning Management System?
A solid engagement strategy can make or break your learning programme. A Gallup report on employee engagement shows that a highly engaged workforce can increase profitability by 21%. This is a key reason why 93% of L&D professionals use an LMS to boost employee engagement.  
As such, making your learners engage with your training initiative should be one of your key concerns at this planning stage.
This requires a full understanding of your target audience. Sadly, the end user is often neglected when organisations are rolling out a new learning programme. This is one of the main reasons why these initiatives often fail to have the desired impact.
When choosing an LMS vendor, it helps to consider what type of audience they cater to. Some LMSs specialise in catering for a specific group of users. For instance, some are better suited for frontline workers, others are better for educational institutions and some are a perfect fit for a member or customer audience. 
Tip: Ask for a pilot or proof of concept before choosing a new LMS. When you're taking a tour of the learning platform, keep asking yourself what your users would think of it. If you don't think it's compelling enough to keep them engaged, then that LMS is one to ignore.
3. What Is My Learning Philosophy?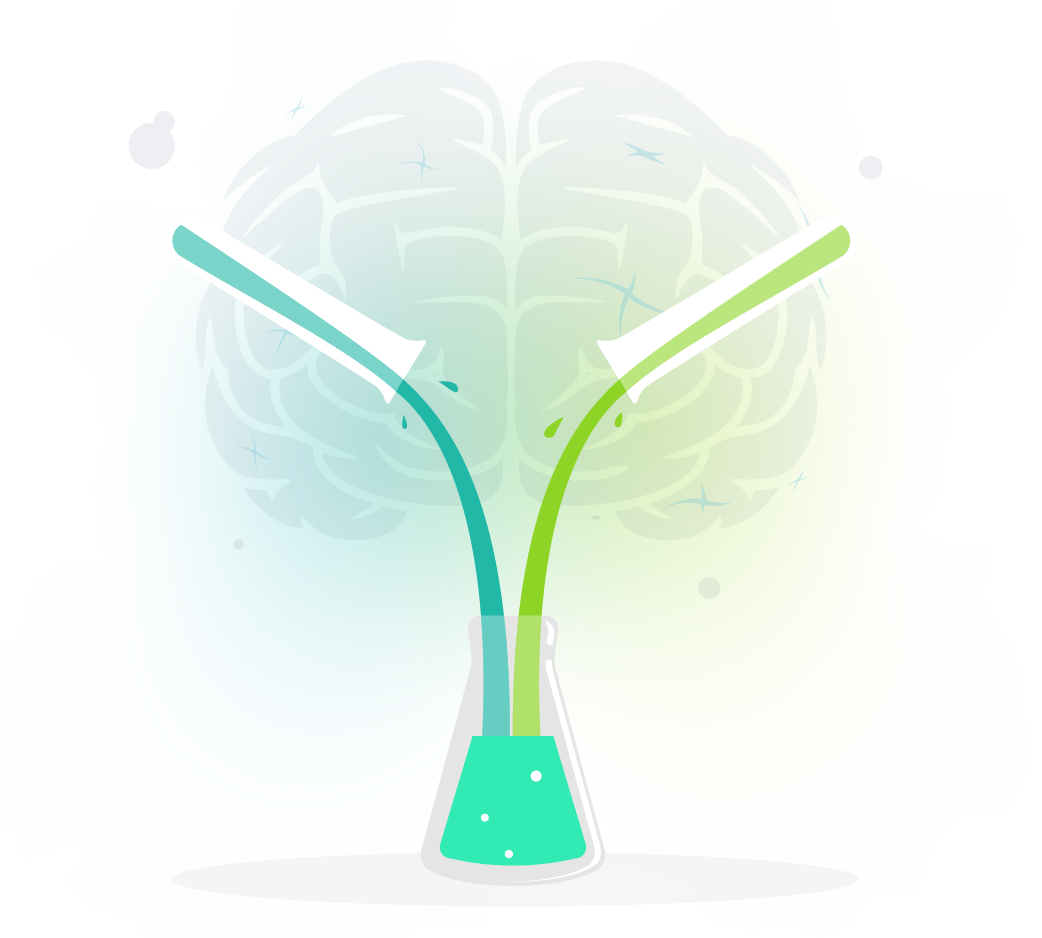 Whilst an LMS can help you to build knowledge, skills and competency throughout your organisation, it's also capable of so much more. You should consider how your LMS can help you to achieve your vision of 'good learning'. 
If you're anti-compliance and pro-user led learning experiences and user generated content, then you'll need to ensure you have a platform that can cater for this. In fact, over 86% of businesses are utilizing user generated content to to increase engagement by as much as 28%. 
Most importantly you should check that your learning philosophy aligns with your LMS vendor of choice. This will ensure that your relationship is smooth and that their future roadmap is aligned with your sensibilities.  
Tip: Start by identifying what good learning is in the context of your organisation. For some organisations, a compliance focus is strictly necessary.
Other organisations may wish to promote a freer form of learning, focus on social learning experiences or use game-based learning to produce results. Whatever your focus, you should ensure that you and your LMS vendor partner are both fighting the good fight.
4. What Is My Learning Model?
How do you intend to conduct your training process? One route is to pursue a pure eLearning approach. This method lets employees pursue self-directed learning with the support of online courses. A more flexible option would be to combine the benefits of offline and online training through blended learning. 
Knowing what kind of learning format is suitable will guide you on choosing the kind of LMS features you will need to support your training programmes. 
Today, 93% of L&D professionals plan to develop live online learning for their programmes, while 33% want to develop MOOCs. A MOOC, or a massive open online course, is digital content that is freely accessible for all learners.
Get the best of both worlds by choosing an LMS which can cater to a mix of independent and instructor-led learning. 
Whichever format you use, be sure that the LMS you'll be choosing will have the capabilities to support your learning model. 
Tip: A great LMS enables  you to pursue a mix of learning formats such as blended learning. The Academy LMS offers extensive face-to-face and virtual classroom booking and management tools. Learners can also access eLearning, videos and other materials through the content library. This blended approach provides L&D professionals with the flexibility they need to make a real impact within their organisation. 
5. What Key Features Do I Need?
Now that you've identified your users and the kind of content you'll require, it's time to consider the features you'll need. To do this, you should create a technical list of requirements for your new LMS.
It is critical that you separate your must-haves from the nice-to-haves. 82% of companies say that reporting analytics is an important feature in LMS packages. Meanwhile, 90% say learner engagement is the most important focus. Everybody's needs and priorities are different.
As such, choose features wisely. Your LMS's features should support your company's unique training needs and should align to the overall goal of your training programme. 
You may also wish to adopt a scoring system, to help you prioritise your needs accordingly. This can help you to make an informed decision when the time arrives.
Tip: If ease of administration is what's most important, you should consider integrations, user experience (UX) and reporting capabilities. If learner engagement is your first priority, you may be more interested in game mechanics, social features and a best-in-class user interface (UI). In fact, stats show that gamification can increase employee engagement by up to 92%!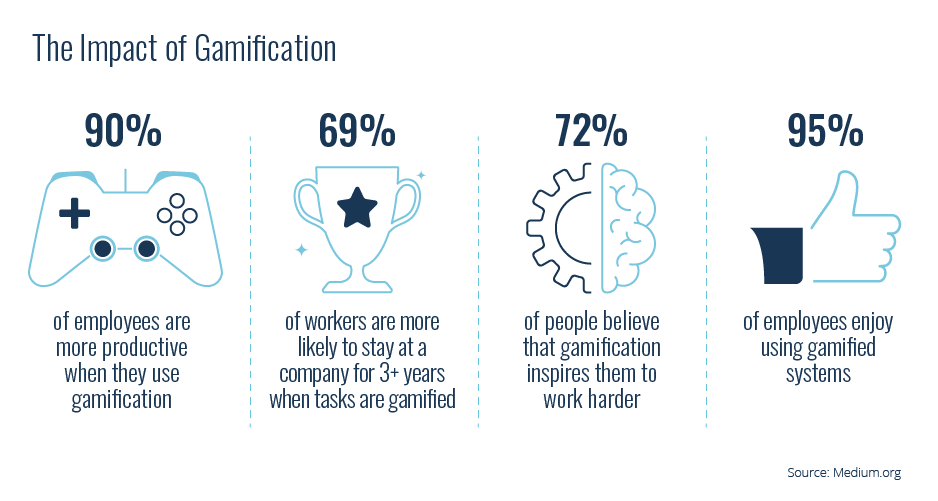 6. What Content Should My New LMS Have?
It might seem like a basic requirement, but not all learning management systems can manage all types of content.
As user behaviour changes, rich media formats such as video can perform better for some learning objectives. For instance, the application of bite-sized media has been shown to increase information retention by 20%. 
Look at the content you have. If it consists mainly of documents, you'll be safe with most learning platforms. Then again, if you'd like to create a highly engaged audience of learners, you should vary the kind of content you provide. Consider using high-impact microunits, videos, quizzes and even game-based learning to improve your results.
Yet some platforms are incapable of streaming video or are unable to run SCORM compliant eLearning content. As such, if you have SCORM content (1.2 or 2004), then you should ensure your learning platform of choice is compatible.
Tip: 35% of LMS buyers want to incorporate user-generated content as part of their learning approach. As such, you should consider an LMS which can offer social features such as Clubs, where users can create and share content with their peers.
7. What Support Can I Get With The LMS?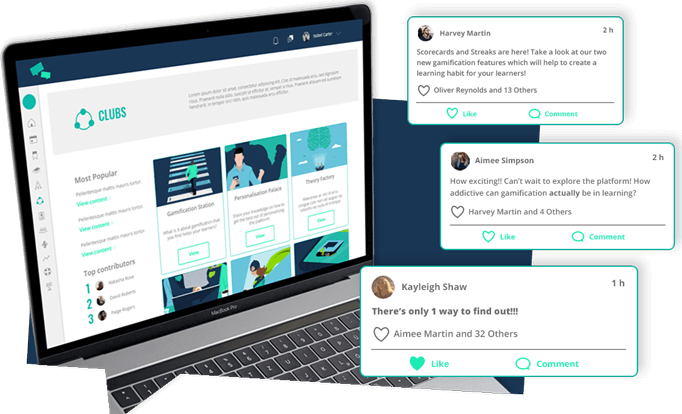 According to Brandon Hall, 69% of organisations want a partner and 66% want better technical support from their LMS vendors. In other words, just over a third of all LMS users are satisfied with the support they receive. To avoid frustration at a later date, you should ensure that you've determined what level of support you will require. 
You should check whether your vendor partner can meet your needs and whether they have a good reputation for delivering customer success. 
Take the time to understand which support packages and services are available. Always double-check what support is included as part of a vendor's standard package and look out for hidden fees.
Tip: Ensure that your new LMS has all the support functions you need to effectively implement your online learning programme. The Academy LMS comes with a 24/7 Support Centre and a dedicated Customer Success Manager. This has helped clients such as Hendrick Automotive Group create 8.4x more engagement than their old system. 
8. What Is My Budget?
As with any software purchase decision, you'll need a clear budget in place before you can make a decision. But comparing LMS prices is not easy. Not all LMS vendors are forthcoming with their pricing options. In fact, companies on the hunt for a new LMS often underestimate the associated costs by as much as 60%. You can chalk this up to hidden or unforeseen costs that get added on later in the sales process. 
As such, understanding your LMS platform costs now and in the long run, allows you to budget accordingly. Typically, there are three types of fees you can expect:
A Setup fee and an Annual License fee which is based on registered or active users.
Support fees may be included within the License fee, or at a premium depending on the level of support you will need.

Other fees include content development fees, technical development fees and integration costs.

The key is to consider all of the hidden fees, service hours and extra resources involved in the process.

Tip: Reach out to vendors and ask for details of mandatory or additional costs. This will ensure you all the information you need to avoid overrunning your budget. 
9. Will My New LMS Solution Be Mobile-ready?
Consider how your learners will access their new platform. Studies also show that smartphones are enabling learners to access and complete training content 45% faster than those using a computer. As such, it may be time to consider a mobile learning app solution to complement your LMS. 
Stats also show that 76% of online learners are using their own devices to access course content and training materials. This is why it is important that the LMS you choose is fully responsive across all devices.
This ensures that your learning platform and content looks great and performs well, regardless of how your learners choose to access it. This makes learning more accessible and convenient, which can help to increase engagement with your training programme.
Tip: Do your research on the device preferences of your learners. In the next few years, we expect that more companies will adopt a mobile-first design philosophy to appeal to the needs of the modern learner. Our mobile learning app is designed to integrate seamlessly with our learning management system. This allows you to optimise the learning experience across both desktop and mobile devices. 
10. What Reporting Functionality Will I Need?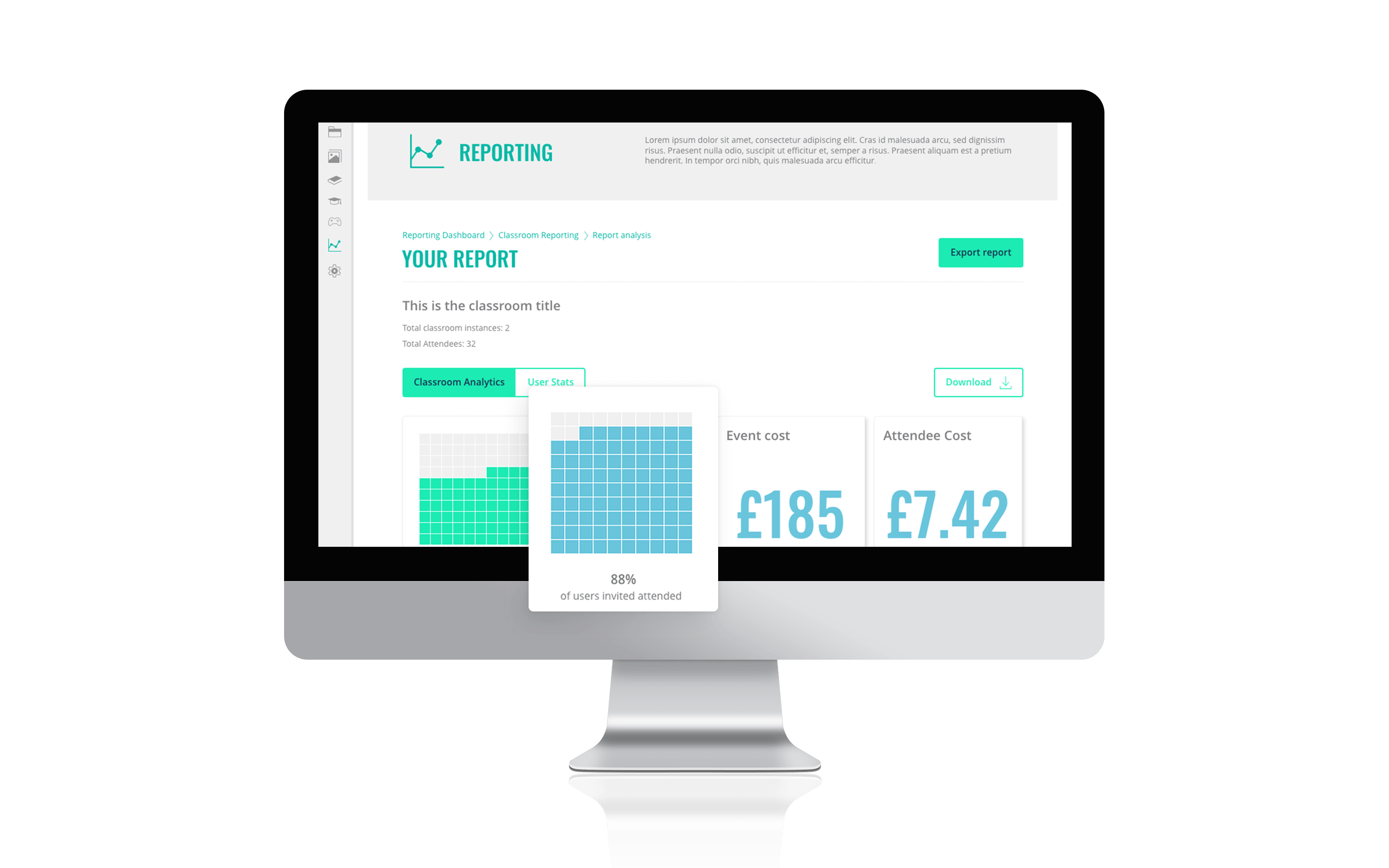 A learning platform without reporting and analytic tools is like a teapot without a spout. In fact, 82% of organisations consider reporting and analytics to be an important platform feature to improve their digital learning. However, only 14% of them measure the impact of digital learning effectively. 
In a lot of ways, reporting capabilities are what define a learning management system from any other content delivery platform. This feature set lets learning professionals figure out where the big knowledge gaps are in their organisation. They can also help you to understand which content is really resonating with your audience (and which is underperforming). 
Tip: Your next learning management system should let you see how often users are logging in, what content they are accessing and how they are performing in assessments. It should also let you run reports on the content itself and link it with the learners' performance in assessments.
11. Can I Test-drive The LMS?
You wouldn't buy a car without test driving it first. You should treat your next LMS purchase decision in the same way. An extensive demonstration and free trial provide you with an opportunity to learn more about the platform. They will grant you the opportunity to evaluate whether it is the correct fit for your training requirements.
A poor user experience is the second most cited source of dissatisfaction with learning technology. An LMS demo will let you test-drive a platform and explore its user interface. This will help you and your team understand the level of ease or accessibility a potential platform can provide for your end-users. 
Tip: A vendor who is unwilling to show their platform in action should be ruled out immediately. Here at Growth Engineering, we offer free in-depth demos and trials for our learning technology solutions. 
12. How Easily Can I Integrate My New LMS With Other Platforms?
Did you know that 52% of companies report a 'lack of integration features' to be one of their biggest frustrations with their current LMS? In the modern learning environment, connectivity is important.
As such, you must select an LMS with the ability to integrate with other software used throughout your business. Doing so will make it easier for you to sync and manage data across all your digital platforms. This can help you to save time by automating processes and reducing the burden on your admins. 
The right integration features will also enable you to create a customised experience for your learners. 
Tip: Look for LMS vendors that provide custom integrations based on your learning needs. You should quickly weed out those vendors who don't support your must-have tools.
13. Will My Audience Use The Learning Platform?
If learner engagement is something that means a lot to your training initiative (and it probably should!), then you need to select a learning platform that can facilitate this.
Your new LMS needs to have plenty of tools to encourage return visits. It also needs to give your learners a chance to engage with each other and share their knowledge.
It's generally accepted that only 10% of work-based learning comes from formal training material. The rest happens informally, through practice, experience and interaction with colleagues. 
As such, you need a learning platform that can encourage informal learning and one that lets you capture it. The biggest online businesses owe their success to user generated content. There's no reason why online learning should be any different.
Tip: Social learning has been found to increase online course completions by 85%. As such, choosing an LMS with the right social features will level up your engagement strategy.
14. Will The LMS Meet My Future Needs?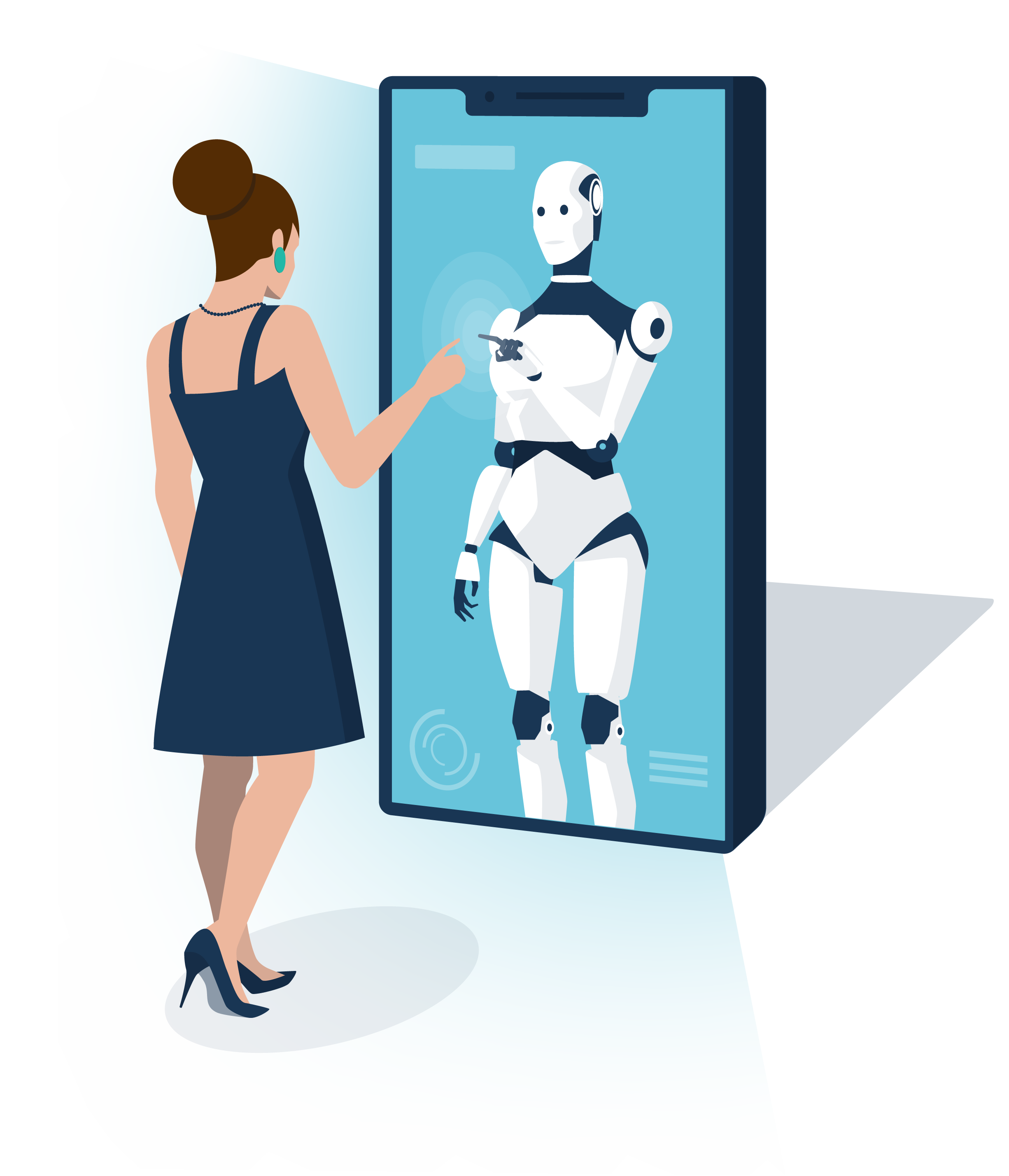 A good LMS should be a lifelong business partner, not a temporary distraction. As such, you should consider whether your new LMS vendor partner can meet your future scope and vision. To do this, you should start by examining their product roadmap. This shows you where their product has come from and where it's heading in the future.
Ask your LMS vendor about their investment in R&D, future upgrades and other plans for product development. 
If you aren't confident that your new platform will meet your future needs, you should not go ahead with it. Instead, you should seek out a platform that will future-proof your L&D initiatives and keep up with your company's goals and objectives. 
Tip: Select an LMS partner that can keep up with today's top L&D trends. For instance, the increasing adoption of AI-driven solutions is something you should look out for. Similarly, gamification trends are expected to drive the success of online learning solutions in the next five years.
This is why 30% of L&D professionals aim to incorporate games and simulations in their online learning programs. As such, choosing an LMS packed with gamification features can help you stay ahead of the game. 
15. What Is The Implementation Process?
So you've made it through the exciting process of selecting an LMS and are now ready to make a decision. But before you take that final leap, it's time to consider how you will implement your shiny new toy!
To get started, you'll need to identify the core team responsible for handling different aspects of the deployment. You may also need to bring in more members at various points to help with the workload.
What's more, ask yourself what the implementation timeframe should look like. The time involved will depend on the level of complexity involved in setting up the LMS to fit your requirements. 
Tip: Get a better view of the implementation process by discussing this with potential LMS vendors. This will help you compile an LMS implementation checklist that will let you keep track of timelines and any resources you may require. 
Final Words
When choosing an LMS, be very clear from the outset about what you want. This will help you to avoid these common LMS selection mistakes. Don't be seduced by flashy gimmicks. At the same time, don't forget about the importance of engaging your learners.
After all, no amount of reporting or user segmentation will make your training initiative succeed if nobody wants to use your platform. But what happens after you've selected an LMS? The next step is to have an implementation strategy. Check out our 15-Step Guide to LMS Implementation to keep you on the right track! 
Here at Growth Engineering, we live and breathe learner engagement. Our learning management system comes packed with powerful features such as gamification, social learning, and customisation. This learner-focused approach has helped our clients improve employee, customer and partner performance by as much as 75%. 
Want to learn more about choosing the best LMS that is fit for your business? We can help! Get in touch with our learning technology experts. Better yet, take a free tour of The Academy LMS – the world's most engaging learning management system. Book a demo now! 
Drive Unlimited Learner Engagement Create Serious Business Impact
Engage your learners and drive real behavior change. Deliver the most effective online learning solution and improve team performance by as much as 75% year-on-year.