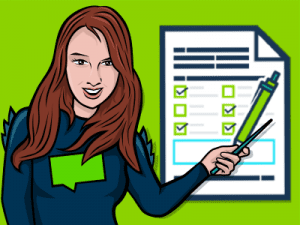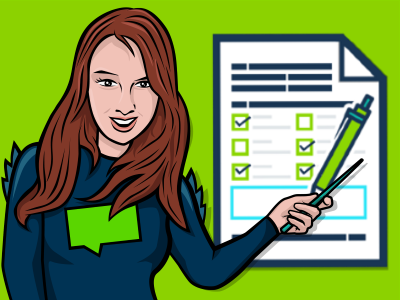 A fully customisable white label LMS is every training managers dream. This is because your brand is crucial to the success of your LMS. Your people know your company's brand and identify with it. If your LMS is able to reflect your company's brand then it means you don't have to spell out what your values are, the brand does that for you. Your logo, the language and the colour scheme all come together to communicate who you are and what you do.
This is something that the entire company can get behind, which is exactly why you mustn't waste its potential! Instead, find yourself the best white label LMS on the market and use every option available to make it reflect your brand. Here are just a few ways the Academy LMS can help you create your ideal online learning environment.
---
1: Custom Logo
When you hear the word 'brand' the chances are, the next word that pops into your head is 'logo'. That's how important your logo is, it's a non-optional addition to your LMS. A good logo should embody your brand and stick in people's minds. More than anything else, it serves to identify your company.
This is why marketing departments spend so much time and energy making sure that it's the perfect 2D representation of the company. Put all that hard work to good use and give your company logo pride of place on your LMS.
The Academy LMS
Every time a learner logs into the Academy LMS, they're logging into a fully branded extension of your company's online presence. This means that your company's logo should be ever-present. This makes the training more relevant for your learners and acts like a seal of approval, helping them feel like part of a community working towards something bigger.
2: Custom Colour Palette
Your company colour palette doesn't simply signpost your company, it communicates an entire range of emotions and values. Your company colour palette lets you to tap into the subconscious emotions that your employees feel for your brand.
As your colours say so much about your identity as a company, you'll need to make sure that your LMS lets you align the colour palette with your brand. This way you can make sure your LMS is a perfect fit for your company.
The Academy LMS
You can change the colour scheme of the entire Academy LMS. Bringing the colour scheme in line with your company's brand adds those finishing touches which make your LMS truly feel like part of your company.
3: Custom Banners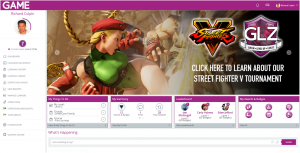 With a big, bold banner on the home page of your LMS, it'll be a treat for the eyes. A banner can make an LMS look striking and modern where it might otherwise look bland and empty.
You can use this banner to complement the branded feel of your platform. You can announce key dates and hype your next big training programme. It's a foolproof way to lead learners to content and your LMS will look all the better for doing so.
The Academy LMS
The Academy LMS lets you use banners on the main dashboard to draw attention to specific training, or even important events in the company calendar. This helps to create a sense of community within your company. An extra-special benefit is that you can post banners to the whole company, or to specific divisions. This allows you to communicate more targeted messages and create strong relationships within teams.
4: Customisable Language
Everyone speaks in their own unique way, from the words they choose to the way they say them. It's part of what makes everyone so different. The language that a business uses is part of their identity and it shapes how the world perceives them.
Use this to your advantage on your LMS, change the wording on the platform to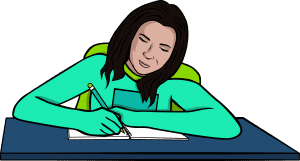 make the language a seamless fit with your company's wider brand. This way learners will immediately recognise and understand the language you're using and it will encourage them to associate your training with the overall brand. Even tiny amounts of text that don't fit the tone of voice that is expected from your company can be disorienting for learners.
The Academy LMS
You know the tone of voice that should be used on your platform to help your learners feel at home. This is why you have complete control of the language used on the Academy LMS. Just go to the Academy dashboard and from there you can search for any phrase and change it to whichever phrase best suits your company culture.
5: Custom Email Alerts
No one likes having an inbox full of bland colourless emails. Yet, you probably receive dull and boring emails each day. The emails you send from your LMS mustn't be like this!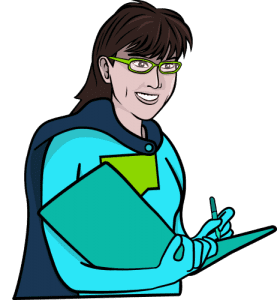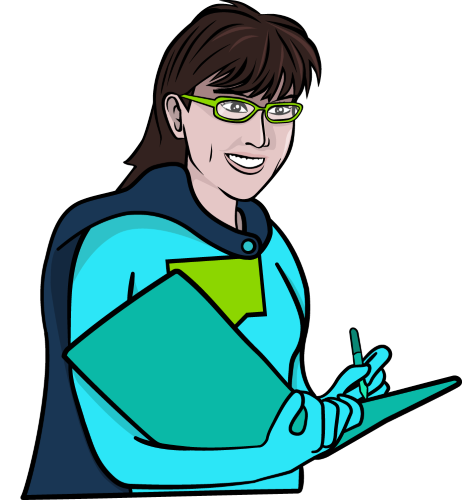 With a splash of colour and a bit of creativity, the emails you send could brighten your learner's day, rather than fill their spam folder. You need to be able to edit the text of any automated email. Once you've updated the template, it'll start emailing your learners and brightening their day!
The Academy LMS
The Academy LMS comes loaded with a whole range of email templates that you can turn on or off as needed. You can customise and brand each template, as well as add new ones. This gives you the freedom to make your emails look as bold and brilliant as you want.
This means that every communication you send from your LMS can help build a relationship with your learners. From a welcome email when they sign up to a notification that they've been assigned new training, customisable email templates are a powerful tool for connecting with learners and making sure they return.
6: Modular Build
A lot of LMS providers assume they know what you need better than you do. They fill their platform with the functionality they choose, and you have no say over what functionality is included on your platform.
It's a poor user experience if learners explore your learning platform and uncover whole areas of unused functionality. Learning platforms should be a hive of learner activity, not a training ghost town. It's better if you control what functionality shows on your LMS and you can switch it on or off as you see fit. This way, your LMS can change as your business changes.
The Academy LMS
The entire Academy LMS is modular, meaning that you can shape the platform to suit your needs. Switching off the functionality that you don't use helps streamline the platform and guide learners towards their training. Of course, if your business needs change and you could really use something to bolster your social learning, just switch on discussion groups and away you go. If you want to go a step further, add in performance management functionality or the option for learners to earn real life rewards.  When your LMS is modular, you have more flexibility to choose how it works.
7: Flexible Learning Pathways
Learning is by its very nature an exploratory activity. As you learn, you're exposed to new and exciting information, and you never know where the journey might end up.
With learning being the curiosity-driven expedition that it is, the last thing you'd want is for your LMS to stifle your learner's curiosity and limit their enthusiasm. Instead, it should be flexible and allow them to take any learning path they'd like to. When looking for your LMS, take a good hard look at the user hierarchy and make sure it's flexible enough to let you achieve your training goals.
The Academy LMS
With the Academy LMS, you can give learners complete control over their training and let them take the learning pathway that best suits them. Sometimes though, you'll want to create specific learning pathways for the learner. With the Academy LMS user hierarchy, you can create learning pathways for different groups of users, from the entire company down to specific individuals, and just about every other combination in between! This means that you have the option to create something truly relevant for each learner.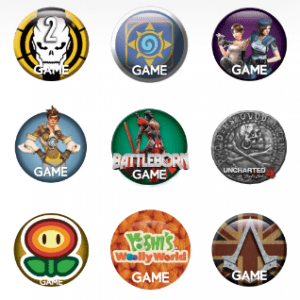 8: Gamification
Gamification can take boring tasks and help make them fun. By surprising your learners with badges and awarding them points, you'll have them competing day and night for the top spot on your leaderboard.
Leaving the increased engagement aside, gamification gives admins a whole extra layer of personality to add to the platform. They can create teams, customise badges and keep learners coming back for more.
The Academy LMS
Some platforms include gamification as a mere afterthought, but the Academy LMS was built from the ground up with gamification in mind. As the #1 Gamification LMS in the world we use it to masterfully drive engagement. You can customise the gamification settings so that they reflect your own brand and your company's culture. You can upload new badges, give awards and set experience points. This means that every time a learner receives a new badge it has a personalised message that demonstrates your company's values.
9: Social Features
Learning on your own can be tough. But, when you learn with other people, it adds a social element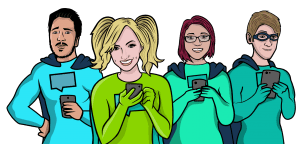 that makes it more fun and more effective.
Customisable social functionality allows learners to interact in the way that best suits their style of work. This means that the platform will reflect the culture of your company and the social functionality means that learners can bring their own personality to the platform.
The Academy LMS
With a user interface inspired by social media, learners instinctively know that the Academy LMS is a collaborative platform. Learners can use our Ask an Expert functionality, social feed or engage in subject specific discussion groups.
In these groups, learners can contribute to conversations about their own areas of expertise or areas that they'd like to learn more about. As they share and contribute they gain points, encouraging them to contribute more. All the while they're learning about their favourite topics.
10: User-Generated Content
You c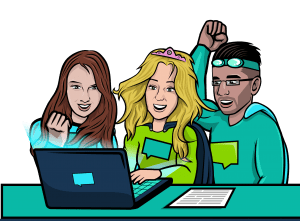 ould spend weeks of your precious time creating customised learning content that is perfectly tailored to your learners' needs. However, not everyone has weeks of precious time to spend. Your people have so much vital knowledge that it would be wrong not to let them share it.
Let your employees train each other by giving them a platform that lets them share their knowledge. If you provide them with the social functionality to share their insights, you might be surprised with how much high-quality training content your learners create!
The Academy LMS
The Academy LMS is a haven of user-generated content. Every user has a Profile, and on their Profile, they can add to their Showcase. The Showcase allows learners to upload documents or record their own instructional videos so that they can share their own unique knowledge. They can then link all of this to different social streams and discussion groups. Once the content's shared, it's ready for everyone to view and start learning.
Final Word
A white label LMS is crucial if you want to guarantee user buy-in for your platform. As you've seen, the perfect white label LMS will allow you to customise every detail, from the building blocks of the platform to the finishing touches like the colour scheme.
A flexible platform opens a world of different possibilities. It'll allow you to create the best possible solution for your company. You can make full use of your brand, maximise user buy-in and shape the learning platform of your dreams.
---
Want to learn more about what a White Label LMS can do? Then book a demo with the customisation experts by clicking here!