When you complete a quiz or take an online class, do you ever wonder who has been pulling the strings behind the scenes? The answer is an instructional designer!
We come across the work of instructional designers on a regular basis, often without even realising it. In fact, anyone who has ever undertaken training, watched instruction videos or participated in professional development has been exposed to instructional design.
But what does their job involve? And how are they different from teachers, trainers or instructors? This article will help you to understand the role of instructional designers inside and out.
Before we take a closer look at the required responsibilities and skills, let's take a few steps back and explore the origins of instructional design.
Ready? Let the instruction begin!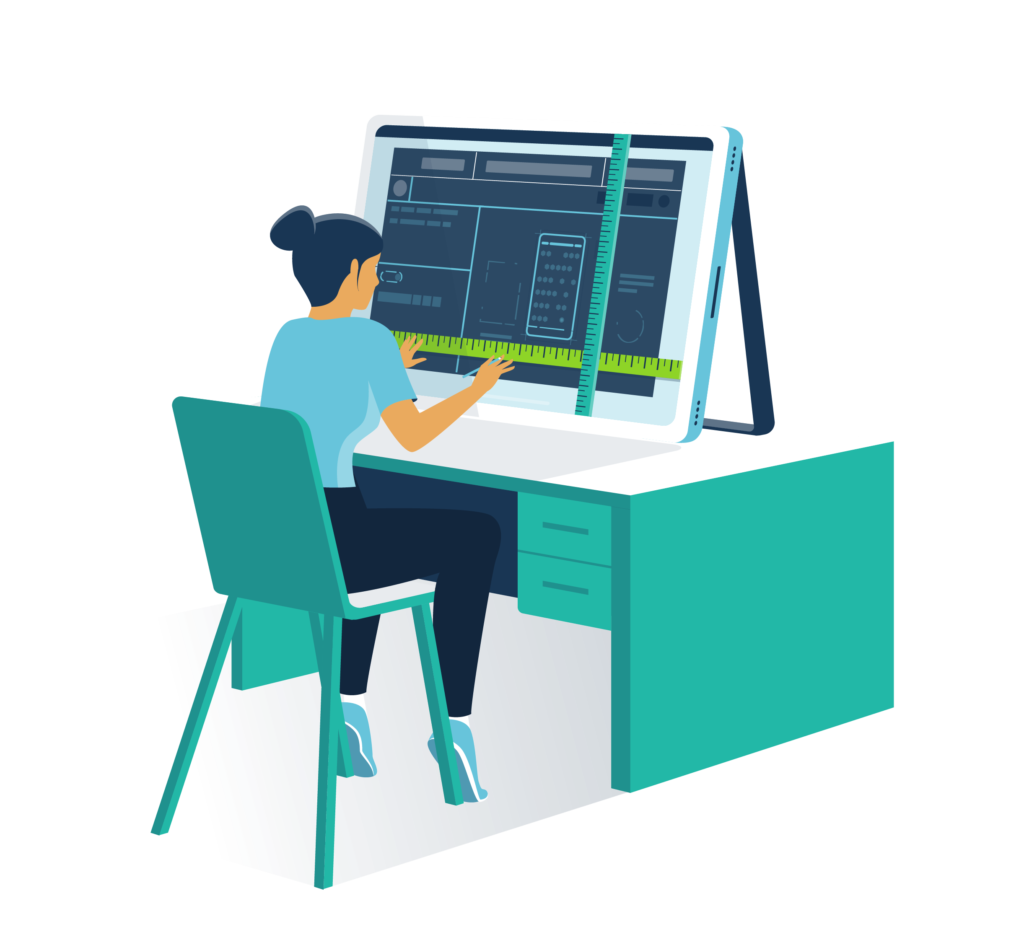 What Is Instructional Design?
World War II can be seen as the starting point for modern training programmes. Instructional learning materials evolved greatly over the next couple of decades following the war, and instructional design started to become more popular.
For instance, in 1965, Robert Gagné created the Instruction Design Model, today better known as the 'Nine Events of Instruction'. It remains a highly relevant model in today's learning and development (L&D) landscape.
Nowadays, we define instructional design as a systematic process for designing, developing and delivering learning experiences.
The goal is to identify any skills or knowledge gaps your targeted audience may have and select best suited practises, tools or materials to close those pressing skills shortages successfully.
Teacher-Centric Vs Learner-Centric Training
Thanks to instructional design, gone are the days when trainers stood at the front of a lecture hall and read from slideshows for hours on end. In fact, the industry is shifting from teacher-centric models to more learner-focused models.
Learner-centric training programmes prioritise your targeted audience and their specific needs. And instructional design is at the forefront of creating educational experiences that focus on the learner experience.
With instructional design, you can deliver training based on what your learners need to know and not on what the teacher or trainer knows.
What Is An Instructional Designer?
Instructional designers (IDs) are at the heart of the instructional design process. To put it simply, instructional designers plan, design and develop educational experiences that maximise outcomes and learner success.
We have all experienced dull lectures or training sessions where the trainer delivered information through text-dense PowerPoint presentations. It's not engaging, fun or effective.
And that's where instructional designers step in! IDs apply a systematic methodology, typically rooted in instructional theories and models, to design and craft content, learning experiences and other solutions to support learners in acquiring new skills and knowledge.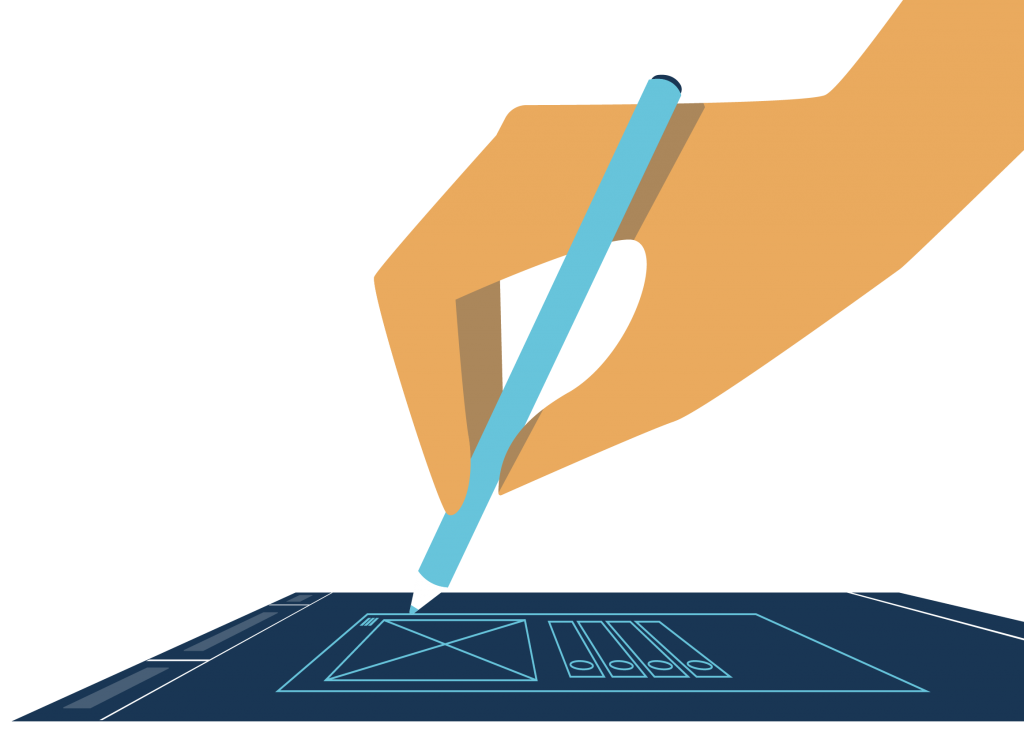 In essence, IDs create a foolproof learning plan by ensuring that learners have all the tools and content they need to comprehend a topic and achieve a successful learning outcome. To do so, they need to have an understanding of how people learn best.
Instructional designers typically draw on best practice from various industries, including education, design, psychology, system theory and creative writing. This helps them to create effective training regardless of the delivery method.
In fact, instructional designers can create content for online learning, face-to-face sessions or workshops, blended learning approaches and more.
Teacher Vs Instructional Designer
While the role might sound similar to a trainer or teacher, there are some key differences.
Teachers and instructors deliver training to a live audience, whether that's in-person or online. Instructional designers, on the other hand, work behind the scenes. They create training materials but rarely deliver them to a live audience themselves.
This difference is often explained by comparing it to building a house. In this example, you, as an instructional designer, act as the architect. You study the site, the needs of the users and any other factors that guide the planning. Following this, you then create specifications and detailed drawings of the house.
Meanwhile, trainers can be compared to contractors who implement your design and make sure that the specifications are delivered successfully. You then evaluate the progress and make any adjustments if necessary.
Just like with building a home without a plan, you shouldn't start your training programme without following instructional design best practice. Before a trainer focuses on educating hundreds of employees, they need to have a plan, activities and learning materials ready at hand.
It all sounds relatively straightforward, doesn't it? However, there is still some confusion around the responsibilities of an instructional designer. Let's have a better look!
Typical Responsibilities
In today's world, instructional designers take on a wide array of job tasks and responsibilities. They can vary widely depending on, for instance, your seniority level and field. Similarly, IDs in different organisations can have vastly different workloads or job tasks.
As such, there is no set way to answer what a typical day looks like for an instructional designer. While designing courses and creating training materials are typically the bread and butter of the role, IDs' responsibilities often extend beyond course creation into project management.
After all, you typically need to balance various tasks to make sure that you meet everyone's training needs. As such, IDs are tasked with redesigning courses and developing entire training programmes according to specific audience needs.
The Association for Educational Communications and Technology (AECT) claims that IDs' responsibilities are the theory and practice of design, development, utilisation, management and evaluation of processes and resources for learning.
Let's break this down!
1. Planning And Analysis
Typically, the instructional design process starts by conducting a needs assessment of the targeted learner audience. This training needs analysis (TNA) helps you identify learners' current skills levels.
However, to be able to conduct an effective TNA, you need to identify the characteristics of your learners. Your analysis should also expand to analysing the characteristics of the learning environment and existing or emerging technologies you have at your disposal.
Then, by conducting a TNA, you can identify your target learners' goals and expectations from the course and learning environment.
Based on the data, IDs proceed to plan the training programme and identify which methodologies are best suited to deliver the training. In fact, the complexity of your training programme depends on what comes out of the needs assessment.
Instructional designers will also use the needs assessment to set clear learning objectives. After all, the aim of formulating a broader plan is that you achieve these objectives. As such, planning and analysis are a big part of the instructional designer role.
2. Evaluating Materials And Models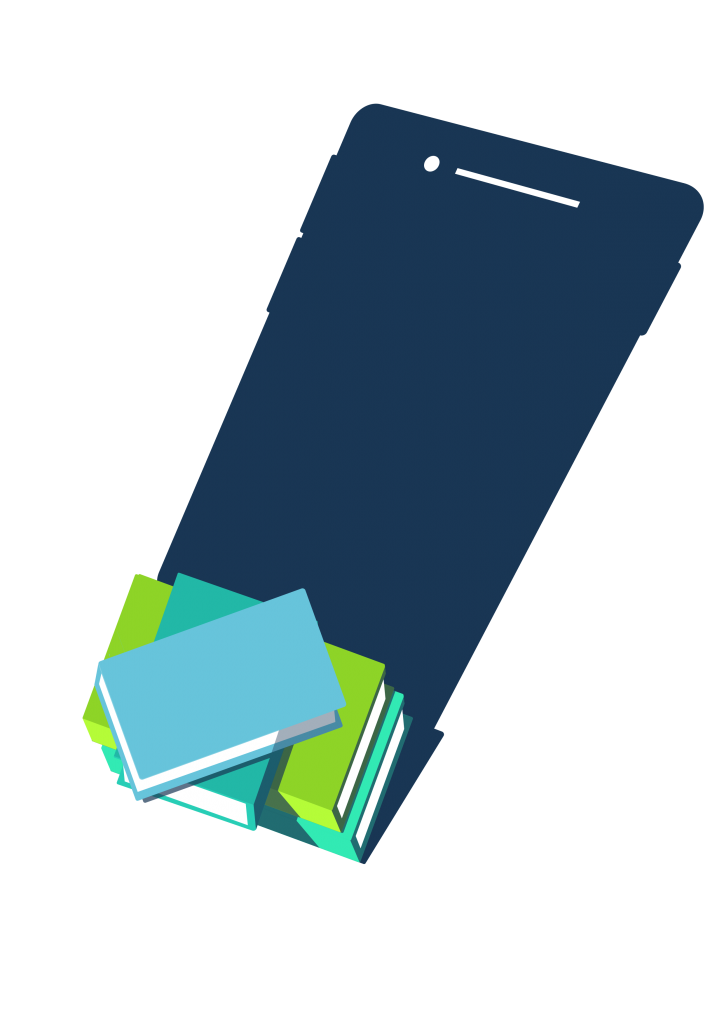 One of the most important responsibilities of IDs focuses on evaluating and testing new learning tools and models. After all, you need to identify the effectiveness of these tools to select the most appropriate strategies to maximise learning experiences and knowledge transfer.
You can do this evaluation by running pilot programmes. This helps you to identify the effectiveness of your strategy by making sure your pilot test measures the impact of the technology on your learning objectives. You should also expand your analysis and request learner feedback on your tools and courses.
Regular analysis of industry trends, models and innovations are essential to discovering new and better ways to craft your training programmes and meet your learners' goals.
Similarly, constant evaluation helps you to meet the ever-evolving needs of the L&D landscape. As IDs are experts in both technology and education, it's essential to stay up-to-date on changes in both fields.
As a result, you can (and should!) apply current research and theory to the practice of instructional design to help drive even better learning outcomes.
3. Collaborating With SMEs
Designing a course or full training programme does not mean you need to master the topic in question. And that's why IDs typically collaborate, interact and work with subject matter experts (SMEs).
IDs use this third-party knowledge to flesh out their learning material and provide information that meets learners' needs.
This approach helps to fine-tune the learning process, by ensuring that only the most relevant content gets included. It also helps IDs to create additional content (such as assessments and activities) that help improve the overall efficacy of the course.
On top of collaborating with SMEs, IDs often interact with media specialists or other professionals. This typically happens when IDs push their learning experiences into new and exciting territories. For instance, creating a customised learning game or VR training experience may require input from a specialist.
4. Using Multimedia Tools
We live in an increasingly technological world. Online learning has taken the world by storm, whilst traditional face-to-face training has started to incorporate technology and modern features.
Using course content ranging from presentations, articles and infographics to videos and learning games is now the norm. This means that IDs now use multimedia tools in their everyday operations.
In fact, modern IDs often find themselves using content authoring tools and learning management systems (LMSs) alongside more traditional software, like PowerPoint.
Understanding how to best use these tools helps you to ensure your learners are not overwhelmed by their training. Instead, they have an engaging learning experience that meets the needs of modern learners.
5. Conducting Training Sessions
IDs also often have to conduct training sessions that teach faculty members and staff to deliver training materials or use new technologies. After all, even educators need to take time every now and then to improve their skills and knowledge.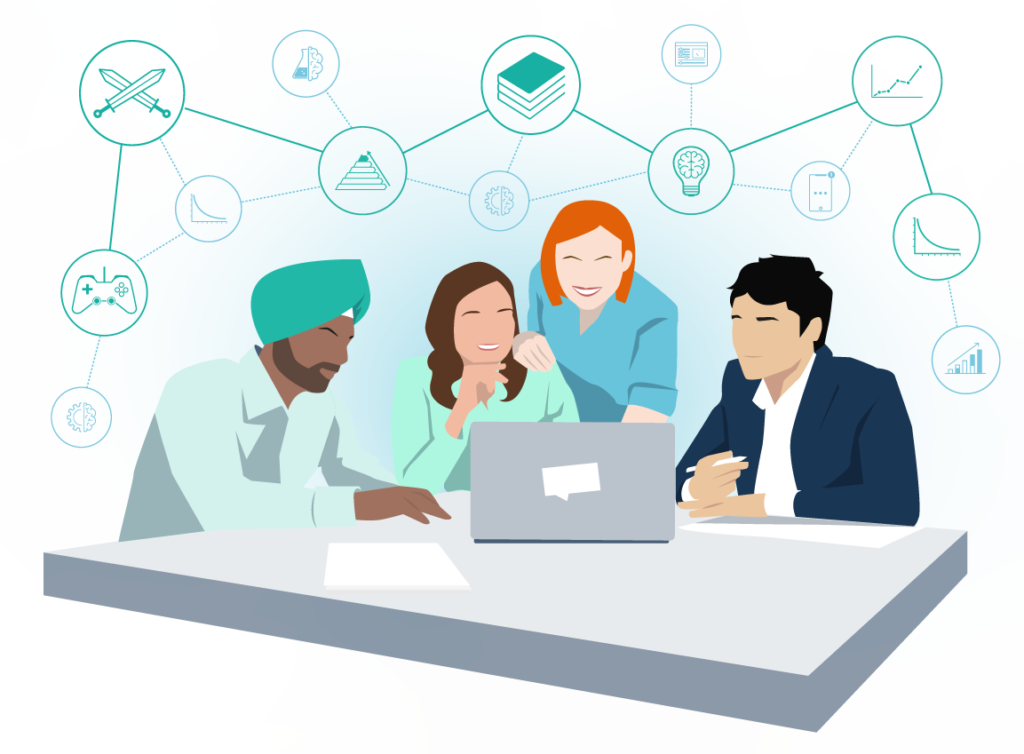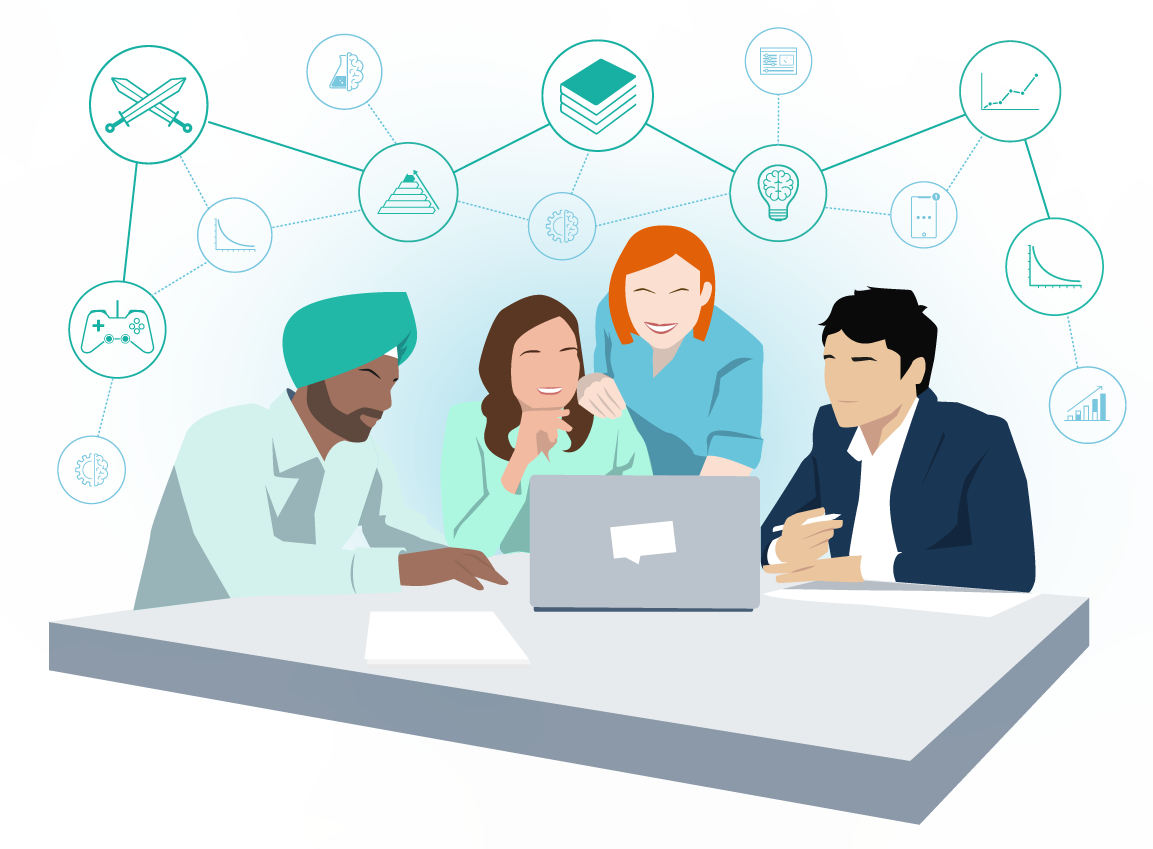 Instructional designers can be seen as the connecting thread between everyone involved in producing a new course or curricula.
As such, they play a key role in helping teachers to adjust to new learning theories and practises by occasionally planning, organising and conducting training sessions.
Similarly, IDs might review and recommend textbooks and other educational materials based on research and analysis of industry models and tools. This helps teachers and instructors to discover methods that improve their training delivery with or without technology.
6. Creating Materials
Next, let's talk about perhaps the most obvious and important responsibility IDs have: creating and revamping both new and established training materials and full-on training programmes.
Traditionally, instructional designers were only responsible for designing the course. It would then be passed on to an eLearning designer or training developer. However, as authoring tools have become simpler, ID's responsibilities have evolved. IDs now typically create end-user learning material as well.
This could include a wide range of content, including various multimedia materials, like audio, video and screencasts. This is typically achieved by using an authoring tool or with more traditional methods, like presentation slides.
The focus lies in the flow of information. Your training programme must be sequential and smooth without losing context.
Instructional designers take a substantial amount of unorganised information and shape it into a clear format. Training typically moves from simpler to more complex concepts. This ensures that your course caters effectively to a wide variety of learners.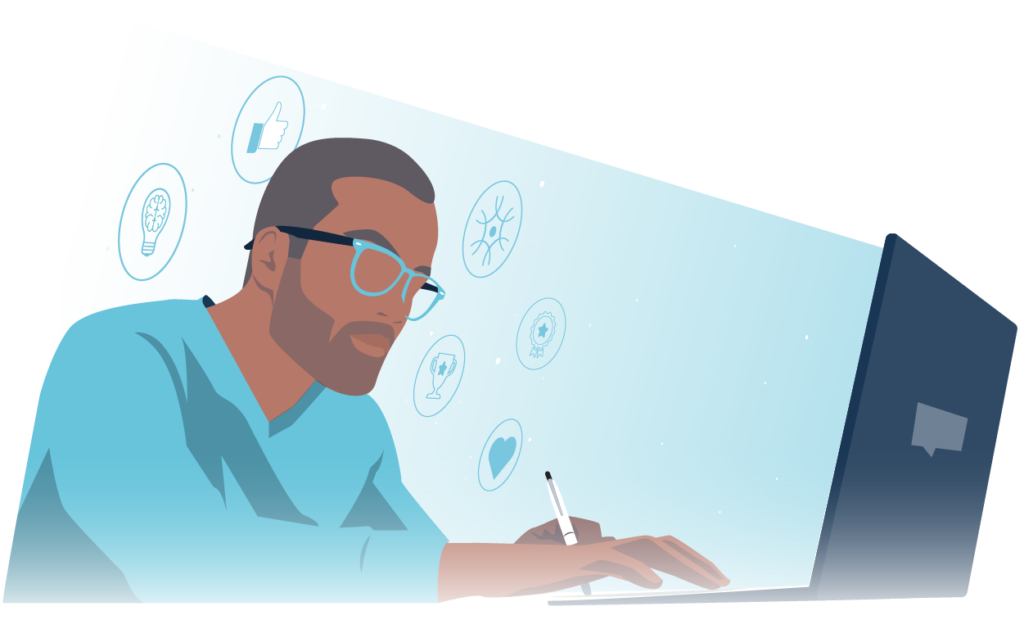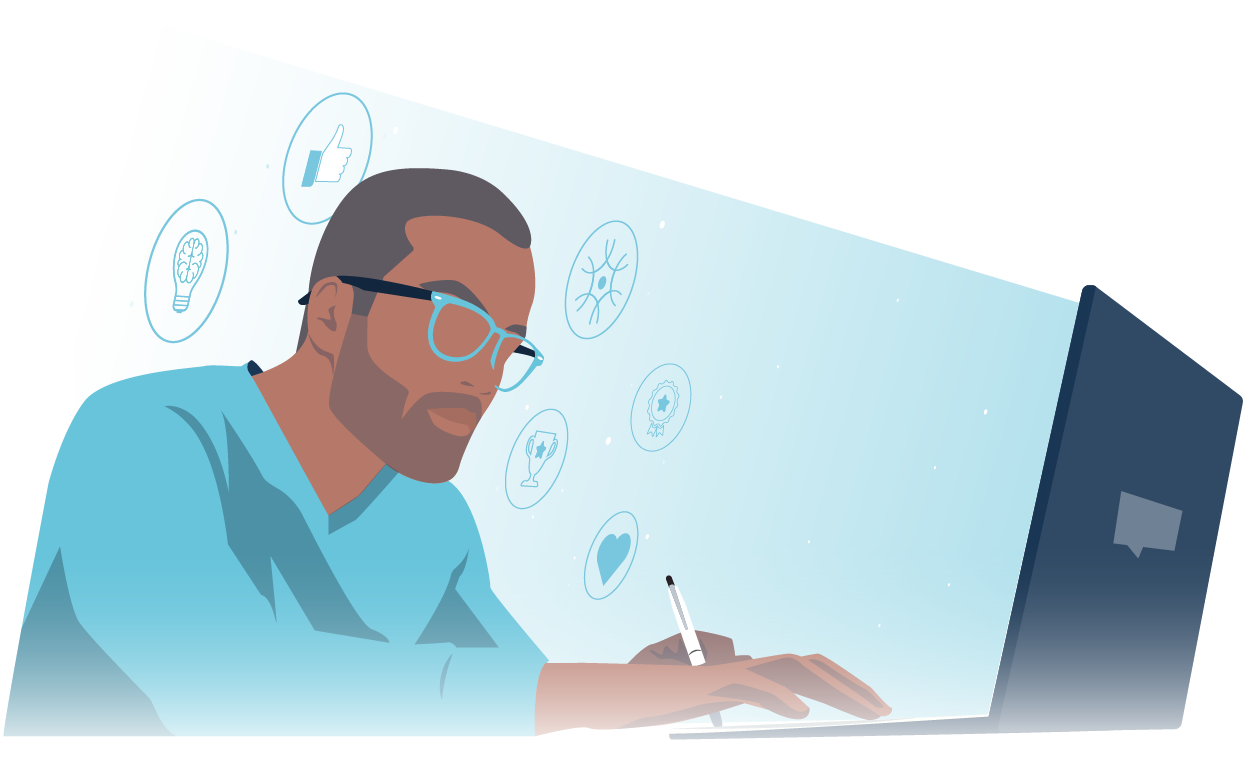 7. Management, Analysis And Evaluation
Last but not least, instructional designers focus on course implementation, management, analysis and evaluation.
Once you have created the course content or curricula, you typically manage the implementation of new training programmes, content units or technologies.
As such, the administrative work continues beyond just launching your course. By focusing on assessing what your audience learnt, you can determine whether the learning solution led to a measurable behaviour change.
Similarly, you should implement learner feedback about the training programme or course content so that you can improve in the future.
By analysing learner data, like quiz scores and content completion, you can understand the true impact of your training programme.
Skills
Based on the above responsibilities, it's clear that instructional designers need a certain set of skills to perform well in their roles. While your skill set might differ based on the details of your role, it's likely to conform to a set pattern.
With this in mind, let's have a look at nine common capabilities IDs have!
1. Creativity
Creativity is an important part of instructional design. After all, you need to be able to look at content and find new and more engaging ways to present this information to your audience.
Luckily, you have various tools at your disposal that help you to craft effective and exciting content. For example, you can include personalised images, videos, colours and your company branding to make the content more visually stimulating.
This helps your learners to interact and comprehend the information better. Similarly, adding games or game mechanics to your content can help with learner engagement and knowledge retention.
In fact, gamification is highly popular amongst learners and employees. For example, 95% of surveyed employees enjoy using gamified systems.
Don't be afraid to trial different styles and approaches as long as it fits your audiences' characteristics. For instance, higher education students may be more receptive to colourful content with cartoon-style imagery, while your corporate audience may prefer something more neutral.
However, don't base your assumptions on typical stereotypes. Instead, research your learners and always request and reflect on the feedback you collect!
2. Communication Skills
While communication skills are critical in almost every job role, they are extremely important as an instructional designer. You need to be able to say a lot, but in as few words as possible. After all, concise information is easier to read and comprehend.
Excellent communication skills help you to draw your audience in. How you structure and word your content can have a profound impact on the overall programme.
Ultimately, effective communication ensures your learners continue their learning journey and remember the content of their training programme.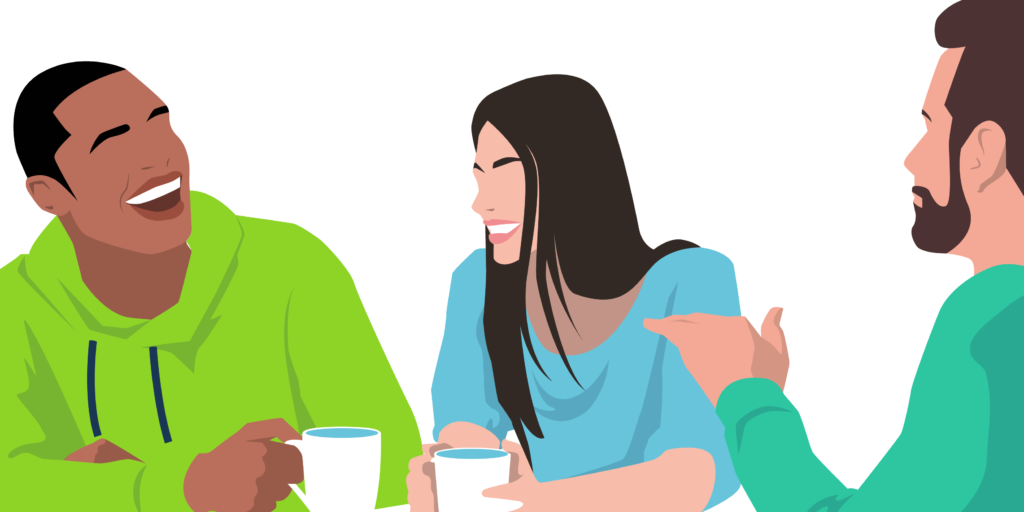 3. Writing Skills
Let's expand on the previous topic! If you explore a news article or a textbook that is full of grammatical errors, will you find it trustworthy or professional?
The ability to write well helps you to create credible and confident content for your audience. In fact, having good grammar, punctuation and writing skills ensures that your message comes across as you intended.
But don't fret. You can become an instructional designer even if you are not a modern-day Shakespeare!
There are various tools you can use to check your content for grammatical errors before you share it with your audience, not to mention different courses you can take to improve your writing skills.
Even better, you can request that one of your colleagues go through the content and create an effective editing and proofing cycle.
4. Research Skills
As we have explored, researching current trends and staying in the loop on theories and models is an essential part of being an instructional designer.
You can't incorporate these models into your design approach if you don't know they exist! Adequate research skills help you to make important and beneficial tweaks to your approach.
Similarly, research skills can ensure that your training programme is consistent with what's going on in the L&D landscape.
5. Technical Skills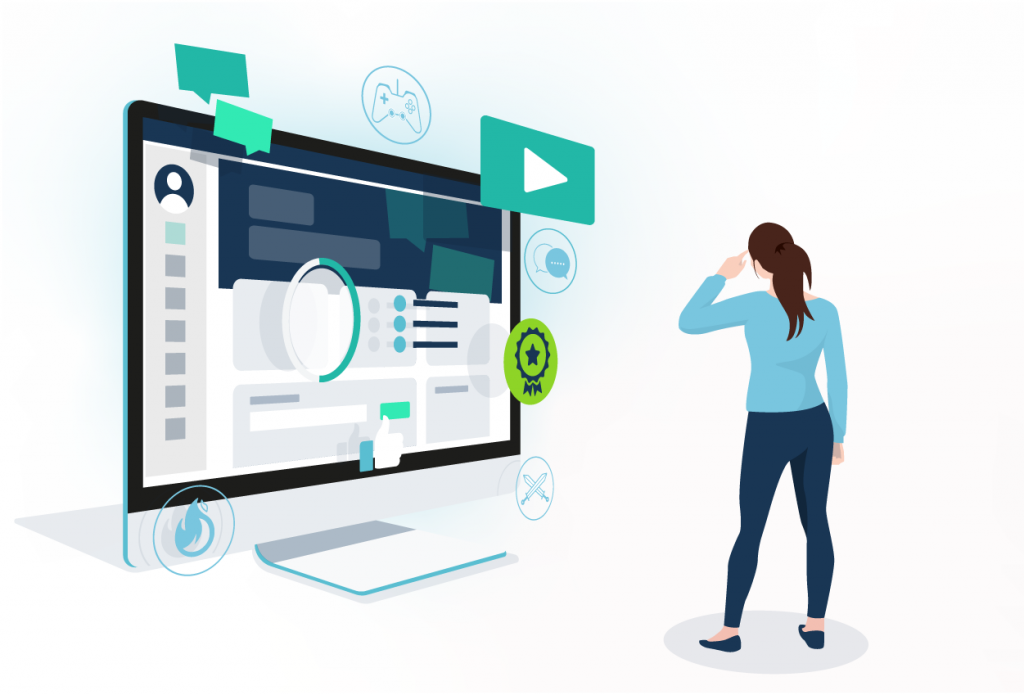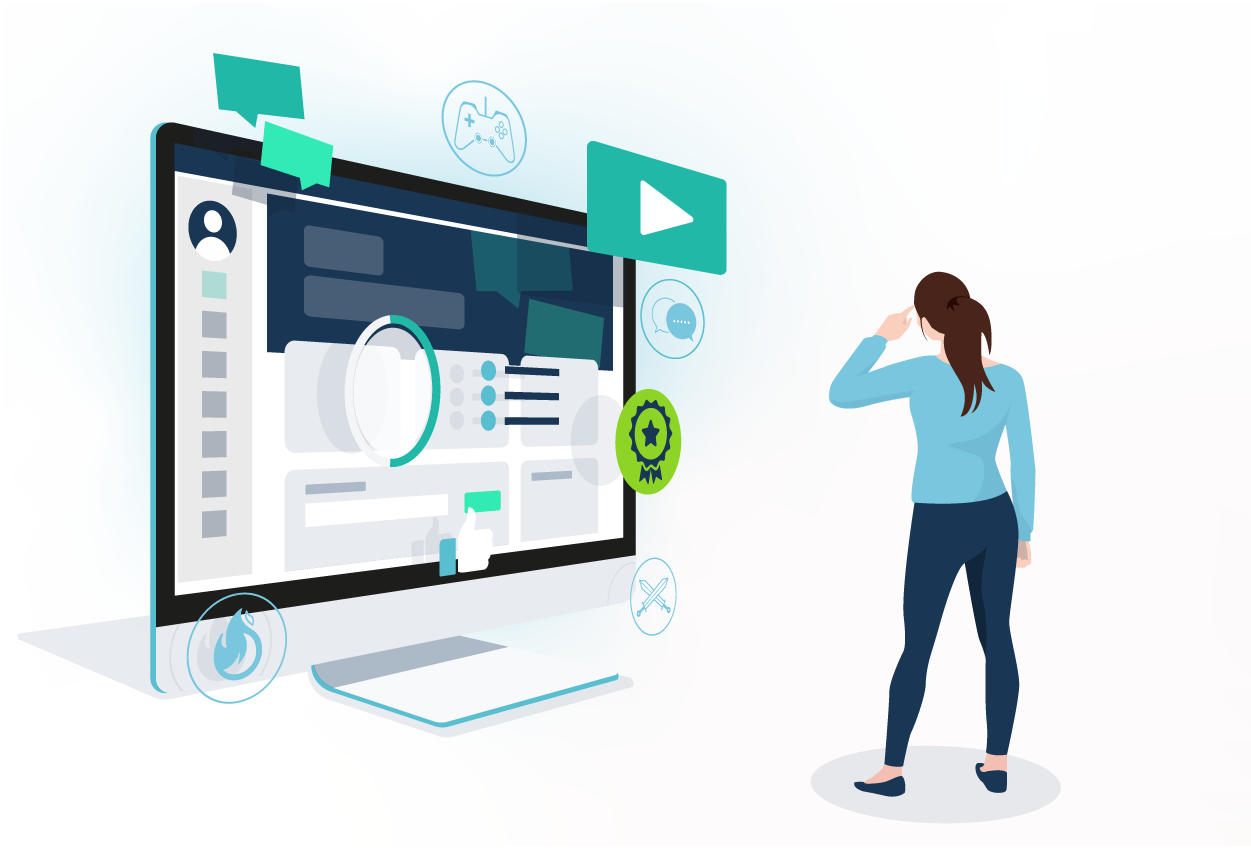 Next comes the technical skills! As discussed, instructional design focuses on creating effective and stimulating learning experiences. This often comes in the form of online learning.
To be able to create those experiences effectively, you need to be able to use certain tools. These typically include course development applications like content authoring tools, learning management systems, Microsoft Office package, video editing software and more.
And if you want to take your skills up a notch, programming skills can be extremely beneficial for instructional designers.
6. People Skills
As we have explored, instructional designers are not experts in every industry. This means that you need to collaborate with experts within other industries to create credible content.
As such, you need to have good people skills to build the content you need. Being able to ask the right questions and understand what experts and SMEs are sharing will help you to connect with the material.
Similarly, understanding body language, tone and wording can help you to deliver the correct message in your training. This helps to ensure that your training programme flows smoothly and delivers the right information.
7. Time Management
Instructional designers typically juggle several tasks and projects at the same time. And to be able to keep each project running successfully you need to have great time management skills.
List-making tools, like Trello or just plain old-fashioned calendars, can be helpful in making sure you meet your deadlines. Breaking up projects into smaller tasks is also an excellent way to progress multiple projects simultaneously.
8. Flexibility
As most of us have experienced, work projects tend to throw in a curveball every now and then. As such, instructional designers need to be flexible in case a project does not run as smoothly as planned.
In addition, instructional design is not an exact science. Even if there are models and theories that help you to create effective training programmes, your audience characteristics make each project unique.
Being flexible helps you to adapt and push each project forward!
9. Passion For Knowledge
Last but not least, we believe that every instructional designer should have a passion for knowledge and learning! As a learning professional, this should all come naturally. This will also help you to use your own experiences to inform your work.
Having a strong curiosity and ability to learn things quickly can help you to design and execute your training programme to the best possible quality. Similarly, creating content around different topics is much easier if you like learning in the first place!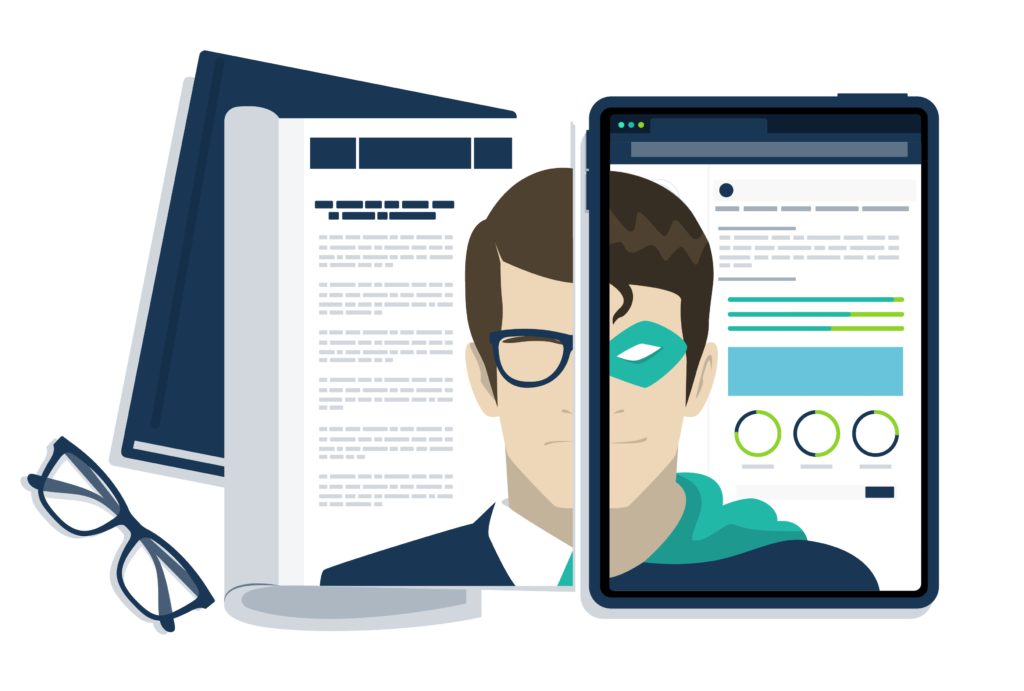 Where Do Instructional Designers Work?
Instructional designers can be employed across a variety of industries. These range from primary schools and higher education to organisations, non-profits, the military, governments and more.
After all, nowadays, everyone needs training and skill development. These industries have a need to train their pupils, consumers, partners and employees more effectively.
While instructional designers can work in many different settings, let's have a more in-depth look at the two most common industries:
Corporate IDs
Most mid-to-large size organisations have realised the importance and possibilities of online learning. As a result, they focus on creating a learning library filled with online learning courses.
However, creating effective training content is not easy if you don't know what you are doing. As such, organisations often rely on instructional designers to create these units in addition to more traditional face-to-face training materials.
Working as a corporate ID, your learners are typically employees, partners or customers of the organisation. Content typically focuses on onboarding, compliance training, hard and soft skills training and product training. This can involve developing single courses and units or entire internal training programmes.
Things move quickly in the world of organisational learning. There's always a new policy, regulation, product or approach to learn about. As such, corporate IDs are used to quick turnarounds and challenging workloads. To help regulate production, IDs typically do so by using content authoring tools, like Growth Engineering Authoring Tool.
Higher Education IDs
In higher education, your learners are typically the students or staff of the institution. As such, the content you create typically involves converting face-to-face courses into an online format and focuses on academic subjects.
You'll spend your time creating lengthy eLearning programmes and curricula. You'll also need to educate faculty members on how to convert in-person courses into an online format.
But that's not all! As an instructional designer, you help the educational institution to create and refresh their learning curriculums according to the latest research and analysis. As such, you are a key part of delivering powerful and effective academic learning experiences.
Alongside using authoring tools, higher education institutions often use learning management systems or learning platforms to deliver their courses.
In-House Vs Vendor-Based Instructional Design
On top of various industries, you can work in different settings. For example, instructional designers can work in-house for a single organisation or for an online learning vendor that serves multiple clients.
Let's take a look at the differences!
In-House IDs
As an in-house instructional designer, you support your company in delivering training to your employees, customers, or both. This can also include extended enterprise training for partners and other stakeholders.
As such, you typically build a comprehensive knowledge of your training content as you focus on products, skills or processes only relevant to your organisation. This focus can often result in better overall training outcomes.
Vendor-Based IDs
The opposite to in-house designers are instructional professionals who work for learning providers or vendors. These IDs help to develop effective online learning for the vendor's clients.
Working for external vendors means that your role is likely to have more variety and differentiated tasks. After all, each client has their unique characteristics, products, services and training needs.
Similarly, you often work within a bigger team where everyone has their own responsibilities. This could mean that a performance consultant conducts an analysis before you design the instruction. Following this, a developer may convert your instruction into the full online experience.
How To Become An Instructional Designer?
There is no one set path to becoming an instructional designer. However, there are some standard steps you can take to earn an ID role.
It's worth noting that the type of credentials you need highly depends on the environment and industry you work in. For instance, schools and universities often require more advanced degrees, while organisations tend to emphasise relevant work experience.
With this in mind, let's take a look at the three common paths for becoming an instructional designer:
1. Undertaking Relevant Education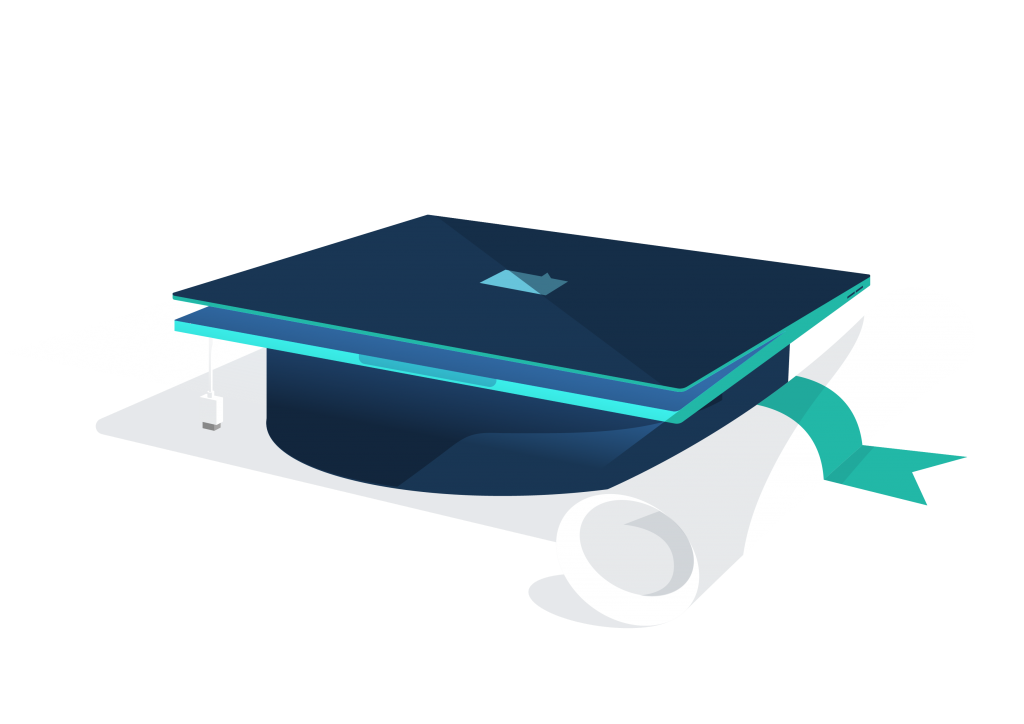 Instructional designers hold high levels of responsibility, and most hold a master's degree either in instructional design or educational technology. After all, advanced education ensures you are properly equipped to meet the demands of the industry and create lessons that can achieve desired outcomes.
However, your learning journey rarely stops with a degree. As an instructional designer, you need to constantly upskill and reskill to ensure you stay current with the latest technology and learning theories.
2. Transitioning From Teaching
While education is always helpful, it's not the only way to enter the industry. Another common way to become an instructional designer is to transition from teaching.
After all, teachers and professors already have a lot of experience with teaching models and strategies that can help them in their new profession.
But as we have gathered, instructional design differs from traditional teaching or training approaches. You now work behind the scenes. You may also have to adjust to different learners, tools and models.
As such, teachers transitioning to instructional design must identify if they need to acquire new knowledge or skills for the role. Once you have added these skills to your classroom or training experience, you can confidently move into instructional design.
3. Direct Path
If you don't have relevant education or previous experience as a teacher or professor, don't fret. Becoming an ID is still possible. You should seek to build your knowledge and experience level wherever possible. To do this, you should seek out an internship or a junior role.
Furthermore, you should seek to strengthen your knowledge of learning technology solutions. This is an increasingly important aspect of instructional design now that online learning is more popular than ever before.
In summation, here are a few steps you should consider taking:
Learn instructional design theory
Improve your technical skills
Learn visual design and composition
Build your portfolio with practice assignments
And network with other industry professionals
Future Of Instructional Design
We live in an increasingly technological world and recent changes in our working environments have had a profound impact on instructional designers. In fact, instructional design is currently a lightning-hot field!
With learner-centric online approaches becoming more common in the L&D landscape, the role of instructional designers is bound to evolve quickly. For instance, it has been predicted that IDs will play a key role in enabling learning via social media.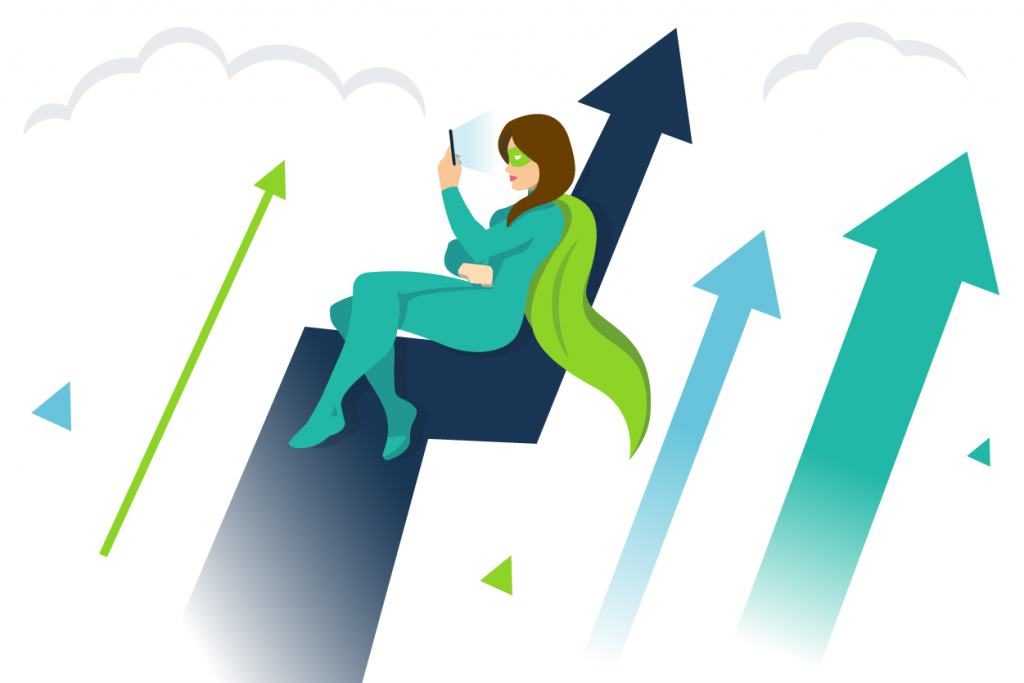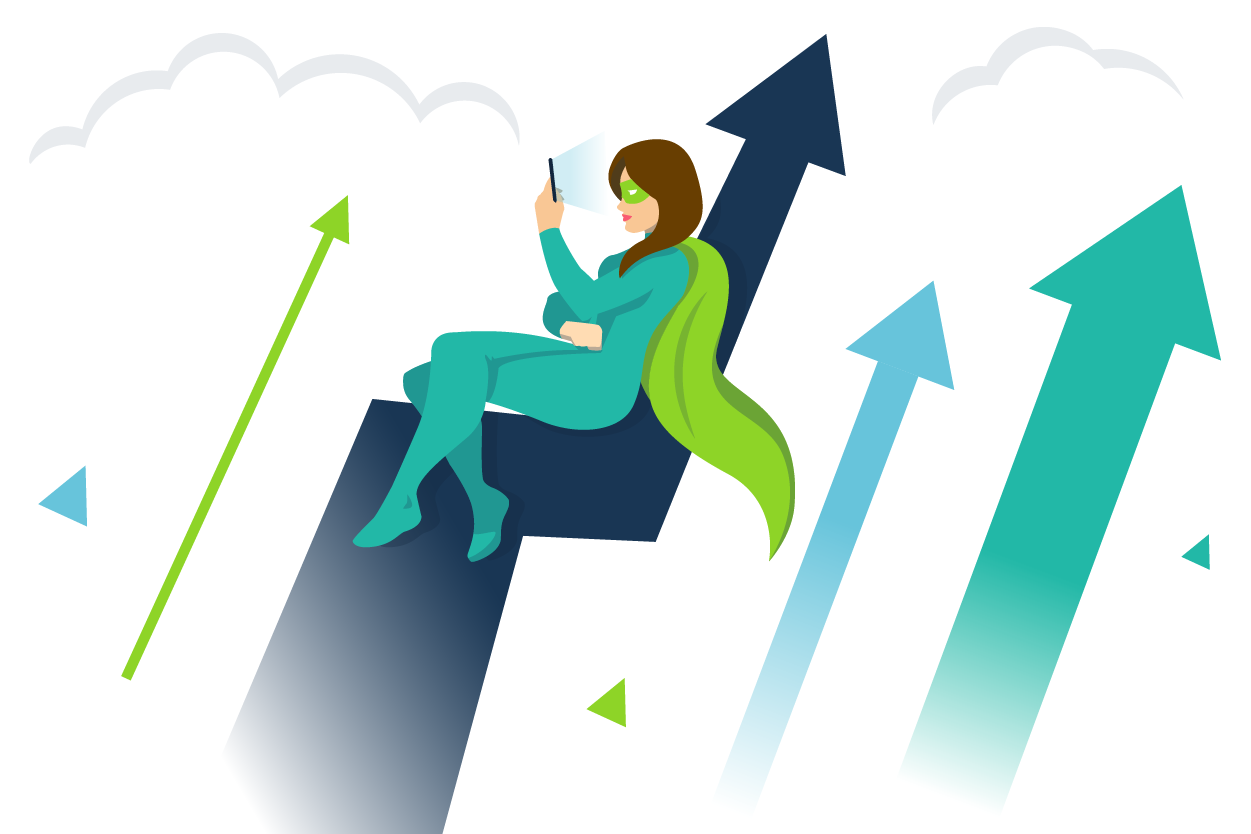 Both organisations and educational institutions rely heavily on online learning and learning technology. And based on their skill sets, instructional designers are uniquely positioned to design online activities, coach staff and pilot these new technologies.
As such, they are going to be in high demand over the next few years, particularly in North America, Asia and Europe.
In fact, the United States Department of Labor's Bureau of Labor Statistics estimates that instructional designer roles are going to grow by at least 11% between 2016 and 2026. As such, the employment outlook is good.
Final Words
Phew, there you have it! An in-depth look into the typical role, skills and responsibilities of instructional designers.
IDs are in higher demand than ever before. After all, they are the key to designing and creating effective and engaging learning strategies that follow current research, models and emerging learning technologies.
If you would like to learn more about the instructional design process, then please explore our comprehensive guidebook. 'The Ultimate eLearning Instructional Design Guidebook' shares bucketloads of research and experience, making it the best guide for instructional designers!