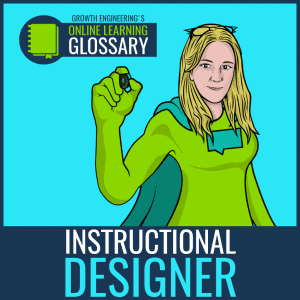 Creating a training course is no mean feat. In fact, if you want to build a course that's truly going to transform behaviour, then you really need to send in a professional.
You can try calling The A-Team, but they won't be able to take on a job like this. You need a real hero; you need an instructional designer!
An instructional designer, often referred to as an ID, is a selfless soul who's specialised in the art of creating mind-blowing training courses. How do they do this? Let's find out!
What does an instructional designer do?
An instructional designer doesn't simply bash out a piece of content and then take a nap for the rest of the day. In fact, a lot of preparation is required both before and after building a course.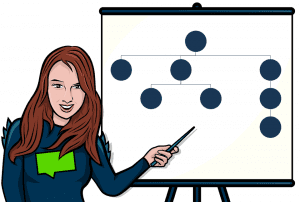 Before cracking on with some content, they need to know exactly what to create. This means getting stuck into some analysis of both the needs of the organisation and the needs of the learners themselves. This will help them to decide some learning objectives for the course.
Then, although they know how to make a great course, they're probably not going to know everything about the topic. They'll reach out to subject matter experts, who can share their secrets and keep everything accurate. Once they have the insider scoop, the instructional designer can finally build their course! They can use software, such as LMS, LCMS or an authoring tool. 
With the course complete, surely now it's time to call it a day? Unfortunately not, because now the instructional designer needs to put on their analysis hat once more to find out what went well and what could have gone better. This will ensure that the next course they build is even bigger and better.
What makes a good instructional designer?
A great instructional designer can spread knowledge throughout your organisation like wildfire, and book the return on investment in your training. Here are a few things to look out for:
Good understanding of research and practice
When you hire a professional, you trust that they're not just going to wing it. You don't want an instructional designer building a course in a certain way just because it 'seems' like the right thing to do. You want them to be drawing on the long history of learning research so that they can produce training experiences which are proven to be effective.
The world of learning evolves at a breakneck pace, as do all of the research and theories surrounding it. The ideal instructional designer will be reading up on new developments on a regular basis, letting them keep ahead of the curve!
Good relationship-builder
As we've talked about, an instructional designer doesn't have all of the answers. They need to liaise with the various subject matter experts throughout an organisation to build accurate training courses.
The issue of course is that these experts tend to be very busy people, and helping out with some training is at the bottom of their priorities list! Your instructional designer will need to build relationships which allow them to reach out to the relevant people for help whenever they need it.
Good understanding of their learners
As well as building relationships with subject matter experts, an instructional designer needs to understand their audience. No two sets of learners are exactly the same, everyone has different wants and needs when it comes to training.
Your instructional designer will have to be able to dig deep into not just what your learners need to learn, but the ways that they'll learn most effectively. This will help inform the learning objectives they set, and also deliver the training in the most engaging manner.
Keep an eye out for plenty more entries into our Online Learning Glossary over the coming weeks!
And if you're looking to put together a massively successful online training programme, then you've come to the right place! Download your free Engagement Engine Workbook to map out a strategy which uses gamification, social and personalised learning: