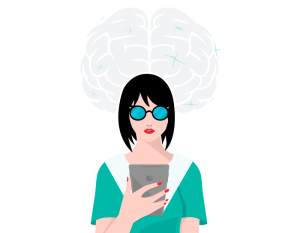 Agile learning has become an important topic over the past few years.
Why is that? Technology has transformed the way we communicate, the way we shop, and even the way we look for love. Society is changing faster than ever before and people are needing to respond ever more quickly to these changes.
What has enabled us to be so adaptable to these changes? Agility.
The same is true in the world of business. The pace of change is accelerating, meaning that organisations need to be adaptable and agile. This means that agile learning is incredibly important. Agile learning compels us to create and consume content quickly.
It also keeps us savvy about industry changes. In order for your organisation to survive these constant developments, you'll need to harness an agile learning culture in your company…
What is the History of the Agile Framework?
Before the technological revolution at the start of the century, L&D stuck to a rigid structure referred to as a waterfall model.
This consisted of the following five stages:
Requirements
Design
Implementation
Verification
Maintenance
Each stage had to be finalised and approved before moving onto the next. Therefore any changes meant the whole process had to start from scratch.
Thank goodness for the rise in technology, which has allowed us to practice under a more responsive framework. This is why adopting an agile methodology is a rather new concept.
The agile framework comes from the world of tech. It's all about approaching things iteratively and making sure that feedback is nonstop. This philosophy has now outgrown the tech world and is applied to all sorts of different industries.
What Does an Agile Business Look Like?
An agile business keeps structures and processes sparse in order to adapt quickly to industry changes. Having learnt from companies who have failed to adapt, agile businesses ensure they are light on methods and practices. This way they're able to respond to change speedily.
Signs of agile businesses include:
Minimal practices
Minimal rules
Reactive to Customer Needs
Open to employee opinions
Adaptable to change
What is Agile Learning?
L&D professionals need to cultivate an agile learning culture and provide learners with the right tools for agile learning. A standard LMS might not cut the mustard.
In an agile learning culture L&D isn't an island. Instead, L&D professionals are always in dialogue with the brains on the ground and responding to their market insights.
In this way, L&D becomes a two-way street. Employees keep L&D clued in on industry changes and then L&D rapidly provides the support and training to respond.
Why An Agile Learning Culture is Essential
Corporate agility is like exercises such as yoga. Without it, we may become un-flexible and stagnant. Two particular advantages include:
Improved visibility – 76% of users choosing an agile planning tool do so to increase the visibility of their projects.
Improved Efficiency- 500 top execs were interviewed about agility. 92% agreed that using an agile framework made their company more successful.
5 Top Tips for Building an Agile Learning Culture
1. Make Learning Continuous
'I have no special talent, I am only passionately curious,' said Albert Einstein, arguably the most intelligent person the world has ever seen. Businesses can use Albert's words of wisdom as a source of inspiration. As soon as a company stops striving for brilliance via learning new things, they become constrained and stagnant. Instead of turning a blind eye to that hot new competitor, study them, learn from them, grow from them, and even overtake them!
2. Make Communication into a Two-Way Street
Communication is the key to creating trust among colleagues. If you want to keep agile, then take notice of the ears on the ground, ie, your workforce. When colleagues are listened to and taken seriously, they'll naturally feel more appreciated. Businesses with happy workers are likely to outperform competitors by 20%.
There are tons of ways you can create a forum for communication between colleagues. Take Clubs, for example.
Here's our very own Juliette discussing the importance of communication and creating a work culture of knowledge sharing:
3. Make Training Micro
Microlearning is learning in short bursts, usually no longer than five minutes in length. It's the perfect vehicle to exercise agile learning. It allows admins to add content that needs to be consumed speedily. Micro-units can be produced quickly, so it also frees up time for content creators to concentrate on other projects.
4. Involve Subject Matter Experts
One of the main signs of an agile company is the championing of collaboration and sharing.
Colleagues will often have untapped potential which can be utilised. A social knowledge sharing tool will help your learners share and track knowledge.
5. Go Mobile!
Mobile learning allows learners to learn anytime/anywhere. This fits perfectly into the agile learning framework. If there are any sudden updates or examples where the learner needs to learn something quickly, then mobiles are always there! People now check their mobiles every 12 minutes. So learning on them becomes second nature.
Final Words
Growth Engineering Learning App is an engaging learning environment condensed into a mobile learning app. It's designed for mobile use. This in itself inspires agile learning as mobiles are the perfect vehicles for microlearning and learning on-the-go.
No longer do we have to wait weeks for updates, they can now be installed during the commute to work. Growth Engineering Learning App also promotes agile learning by encouraging a knowledge-sharing culture.
If you want to build an agile learning culture in your own organisation, then our article on Mobile Learning Apps Vs Responsive LMSs will give you plenty of useful tips!