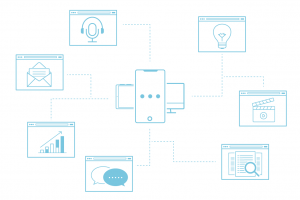 The eLearning industry is an incredibly vast and ever-changing place. New solutions and innovations seem to be released every other day. Sometimes it can be difficult to keep up. However, there's a multitude of eLearning industry resources out there that make this just a little bit easier.
They aim to help you keep track of new trends, find the best learning tech solutions and drive a learning culture throughout your organisation. They also come in a variety of multimedia formats. There's blogs for reading, videos to watch and podcasts to listen to. 
We've done a deep dive through the web and selected the top eLearning industry resources out there. We used this research to create the list below – in no particular order. So, let's take a look at the best of the best!
Talented Learning was founded a few years ago in 2014, by John Leh and Joelle Girton. Their mission is to educate those in the eLearning Industry and to also guide buyers towards learning tech that will make a difference. Their advice comes in many forms including: free monthly webinars, informed tips in their blogs and expert interviews on The Talented Learning Show podcast. 
You can also access premium resources in their fast-growing membership community, The Talented Learning Center! You'll gain access to a list of relevant market updates, premium information about the industry and guidance for purchasing and implementing an LMS.
John has over 25 years of wisdom in the learning and development industry. In that time, he has helped over 100 LMS seekers find the right match for them. He is able to provide a unique perspective as both a vendor and buyer. With this two-sided viewpoint, he is able to add value to each party. He was also featured in our top 20 L&D experts list!
Joelle has been a part of the eLearning industry since earning her Master's degree in Instructional Technology nearly 30 years ago. She is now an expert in designing eLearning programmes which support the internal and external sales channel for organizations.
So you can rest assured that you're in trusted hands!
Training Zone is the UK's leading fountain of knowledge for the eLearning industry. It's a great place for L&D professionals to head to for information that's laid out succinctly and effectively. 
Here you can find guidance and informed opinions on new learning developments and key trends that are gaining traction. Their content is formed by a variety of L&D leaders, consultants and industry commentators. 
They have a wide array of media formats for you to choose from. These include topic specific newsletters. For example, you can choose to receive bi-weekly emails about learning culture or continuing professional development (CPD). Additionally they provide a regular stream of editorial articles, downloadable premium reports, digital events and an educational blog.
Here are some stats to further convince you of their expertise:
Training Zone receives 160,000 page views per month on average.
87,000 people have become registered members.
They've also gained 23,000 group members over on LinkedIn!
The Training Zone team currently consists of three members: Becky Norman, Duncan Ledger and Emma Stinchcombe. They all work together to ensure that Training Zone offers a rich source of real-world insight and fresh advice!
It wouldn't be a list of top eLearning Industry resources without eLearning Industry. Founded in 2012, their goal is to deliver inspiring and industry specific content to L&D professionals.
eLearning Industry was founded by Christopher Pappas when he identified a niche in the L&D space. He is a featured author on the website and has even published his own eBook! 
They publish around 150 articles every month in more than 60 categories and boast an astonishing 336 eBooks and 210 webinars. They have curated an amazing community of over 1,400 authors, who publish their work on the eLearning Industry website. 
Their immense and varied library is why they receive nearly one million loyal readers on a monthly basis. Furthermore, they grant awards based on various categories to top performing organisations. We're lucky enough to have received a few!
The website features easy access to information such as top LMSs, top content providers and new job opportunities in the industry. To make finding the right solution for your organisation's needs easier, they've compiled a directory informed by their expertise.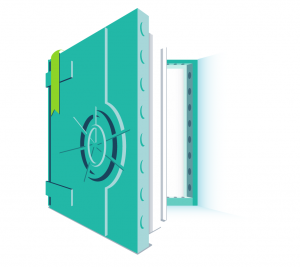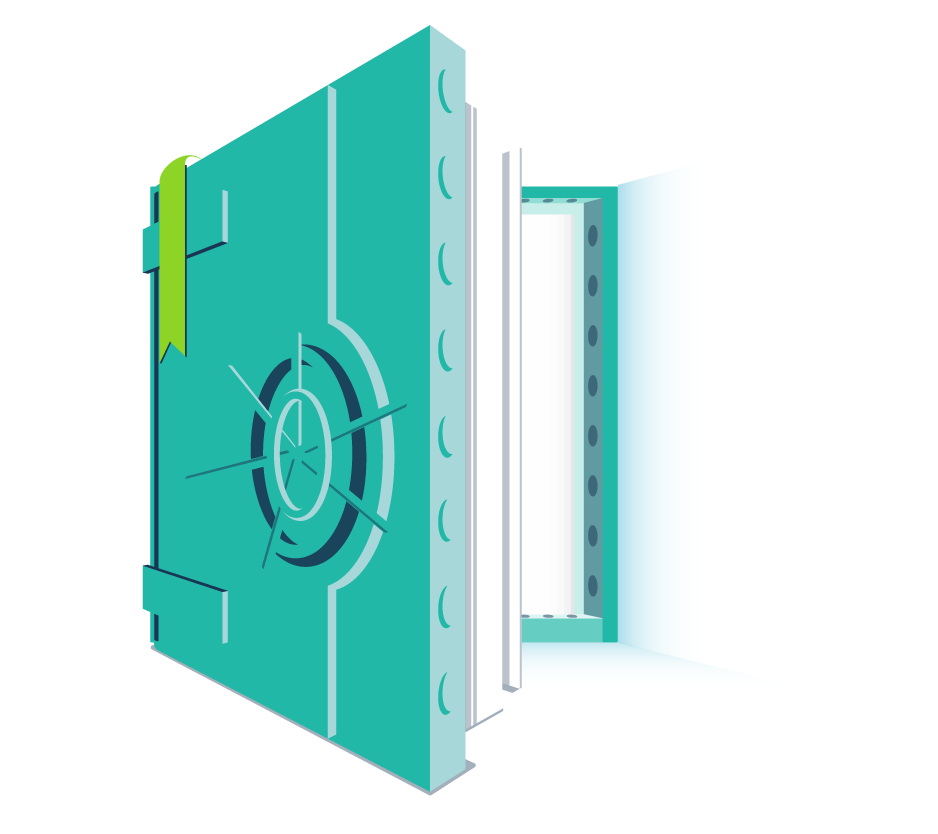 Brandon Hall is a distinguished, leading research and analyst firm with over 10,000 clients globally and more than 20 years of experience.
This experience is clearly displayed in their leadership team, Mike Cooke, Rachel Cooke, Michael Rochelle and Claude Werder.
The firm researches and publishes data on a plethora of topics, such as Learning & Development, Talent Management and Workforce Management. 
They also have a specially designed Human Capital Management (HCM) technology selection tool, 'Brandon Hall Group'sTotalTech®' with 150+ technology providers. Or, if you're searching for a more personalised experience and tailored workshops, you can become a member of the Human Capital Management Academy (HCMA).
The Brandon Hall Group regularly updates their blog with topics such as 'How to Retain Diverse Talent' and 'Using Onboarding to Drive Company Culture For New Hires'. It's a fantastic resource for all knowledge-hungry professionals to read about insightful takes on eLearning industry topics.
Each year, the Brandon Hall Awards, often referred to as the 'Academy Awards' of HCM, are announced. It's the original awards program which focuses on corporate learning, talent and HR best practices. They're one of the best in the biz and you can be confident when seeking their expertise.
This remarkable resource is a community for eLearning industry professionals. As a member of the Learning Guild, you'll be surrounded by like-minded individuals with a passion for learning. They produce a wide array of resources in many different formats. These include:
Conferences such as DevLearn and Learning Solutions with large vendor/supplier expositions
Online conferences which provide expert insights on the industry
Newsletters which deploy quick information on different subject areas
Guild Research produces six different types of resources to provide concise and valuable industry information for L&D professionals. Industry analysts and leading specialists help to create this work. Their trusted research comes in various forms, including case studies, recorded webinars and infographics.
The Learning Guild was co-founded by their President and CEO, David Holcombe. He's an L&D superstar, with over 30 years of experience in the industry. His work has provided tens of thousands of learning professionals with the best ideas and knowledge to help them improve their training strategies.
As you can likely guess, this resource is born from the mind of Michelle Ockers. She wears a lot of different hats. Michelle is a strategist, facilitator, speaker and even a mentor! Her passion is building engaging learning strategies for companies that are in line with modern needs. Read more about her on our top 20 L&D experts list!
Michelle's website contains a treasure trove of information relating to the eLearning industry. This includes a regularly updated blog section. Why not check out 'L&D in 2021' to get a feel for the content? 
Arguably the most valuable resource on the website is Michelle's 'Learning Uncut' podcast, recorded alongside Shannon Tipton and Laura Overton. It has listeners in 106 countries, has over 100,000 downloads and regularly snags top guests like Donald Taylor, Arun Pradhan, Jane Hart and many others.
The eLearning industry has a lot to thank Elliott Maisie for. He's actually responsible for coining the term 'eLearning'! His work includes public speaking, researching and analysing. He is also the CEO of the MASIE Centre and editor of Learning TRENDS. Head to our top 20 L&D experts list to learn more about Elliott!
If you head over to Elliott Masie's Learning Trends, you can find profound takes that come directly from Elliott himself. This includes insights on 'reboarding' and how to curate virtual content. Its archive dates all the way back to 2009, so you have plenty of content to dive into!
Elliott's thought-provoking writing is recognised worldwide and attracted over 50,000 readers!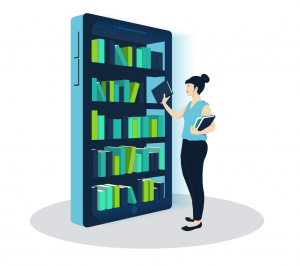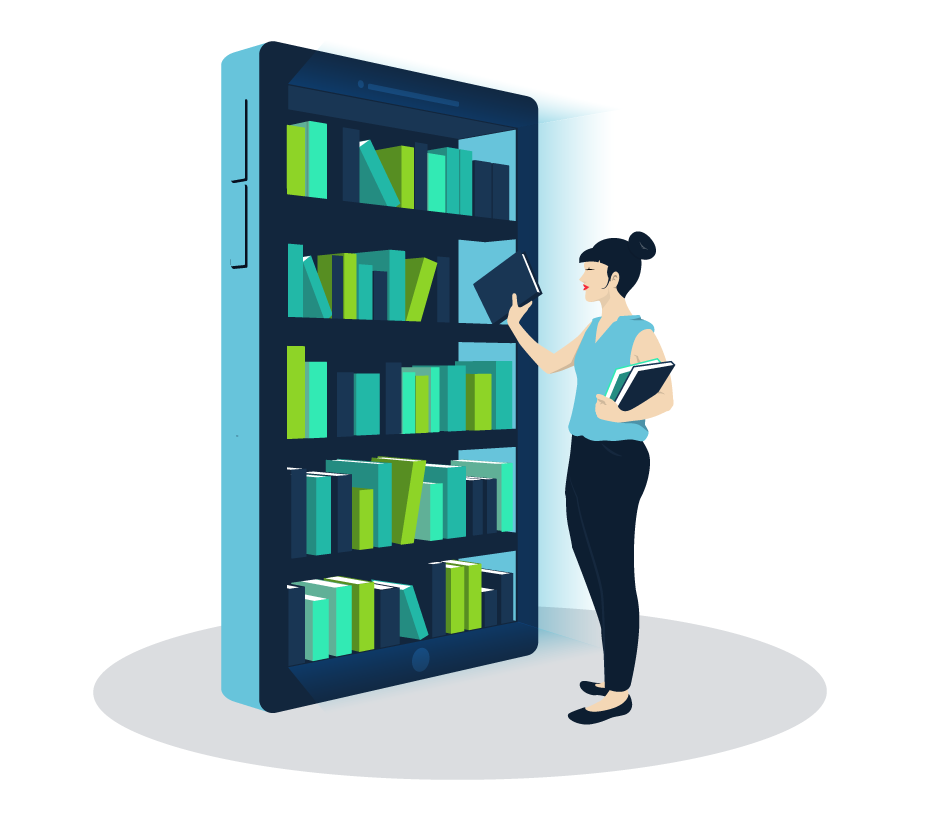 Founded in 2004, this site has become one of the most reliable and trusted resources for information about the eLearning industry. Training Industry's aim is to provide premium content for learning professionals and act as a knowledge sharing platform. They host regular webinars featuring international thought leaders that cover a range of industry topics. They're free and also available on-demand for you to watch after the live event!
Whether you're a learning tech seeker or vendor, they'll be able to offer you unbiased and objective guidance. They're available to answer your burning questions at the whoosh of an email. 
Training Industry has grown a huge community of eLearning lovers and there are over 50,000 subscribers to their weekly newsletters. You can even submit your own writing to feature in their magazine or on their website. Each month focuses on a different theme. For instance, this month is all about Modern Leadership.
Over the years, Training Industry has developed a unique perspective and conducted a substantial amount of research. This research is now available within a training program in order to benefit professionals seeking self-development courses. It's based on their Training Manager Competency Model and includes programs such as Certified Professional in Training Management (CPTM™). 
If you've been on the lookout for valuable training and learning insights then be sure to check them out!
9. Growth Engineering 
Of course, we had to include our own eLearning industry resources! We were founded 18 years ago by our Ideologist in Chief, Juliette Denny. She's responsible for the creation of our three core products, The Academy LMS, The Knowledge Arcade and Genie, our content authoring tool. Naturally, Juliette was also on the top 20 L&D experts list!
Our blog is a wealth of information from the well-informed minds of various members of the Growth Engineering team. It contains the most recent learning & development research, analysis and best practice advice. 
The blog covers topics from all corners of the industry. This includes our specialist subjects, gamification, social learning, learning neuroscience and microlearning. We've also covered useful topics like mental wellbeing, stress management, effective remote working processes and more. Many of these topics are covered as part of our free downloadable microunit series.
Our blog page displays a curated 'Top Picks' list, alongside more recent additions to our content offering. That way you always know where to find our freshest takes! Or, if you want them delivered straight to your inbox, you can join our community of nearly 20,000 people and subscribe to our newsletter. 
We also publish regular whitepapers and tipsheets that provide a more in-depth view of a subject and our take on it. There are some great ones about instructional design, the secret to business impact and the science behind behaviour change. For the visually inclined,  we have a great YouTube channel featuring videos from Juliette and gamification guru, Karl Kapp.
Next up, we've got The eLearning Coach. As the name would suggest, this resource teaches you about all things eLearning. And the coaching comes from none other than Connie Malamed. She's a well-rounded eLearning wizard, with over two decades of experience as a consultant. Connie has also written two books and a free email course.
Connie writes all of the resources on her website. This ranges from articles on a variety of topics, like eLearning interfaces and tips for designing mobile learning solutions. All of the wisdom in these articles is freely available to help you create the best learning ecosystem you can. 
One of the best parts of this resource is the podcast. Here, Connie has insightful conversations with other eLearning experts. 'Virtual Training is Much More Than a Presentation' is a personal favourite of ours!
Lastly, like some of the other eLearning industry resources, you can become a member of the community that Connie's nurtured. As a part of the Mastering Instructional Design group, you can mine from the knowledge of other eLearning industry professionals. You'll also have access to benefits like extended live courses, workshops, an instructional design toolkit and bimonthly member calls!
eLearning Learning is home to over 114,000 newsletter subscribers and some of the best content for eLearning professionals. They collect recent and high quality content for you to digest. Using reader data, the best ranking content moves to the trending articles section. From there, you can choose to subscribe and have the very best articles sent right to your inbox. 
This resource acts as a jump-off point to direct you to the source of the information you're looking for. Think of the website as a tree trunk, where featured resources from other eLearning industry sites are the branches. Industry thought leaders have provided their expertise in this learning library and it's all freely available for you to dive into!
The site splits into the most prominent sections of the industry such as instructional design, gamification and authoring tools. Head to one of these sections and you'll find some of the most noteworthy articles, webinars, guidebooks and more on the topic at hand!

Josh Bersin is the founder of the leading industry research and advisory firm, Bersin by Deloitte. In mid-2018, Josh Bersin retired from Deloitte and started the Josh Bersin Academy, the world's home for HR. 
Known worldwide for his leadership, speaking ability and analysis, people flock to JoshBersin.com for his opinions. He is also the author of various books about learning and talent management. You can find out more about Josh in our top 20 L&D experts list!
The team at JoshBersin.com help learning professionals transform their HR approaches and better understand the learning tech market. Articles on an assortment of topics are featured, such as enterprise learning and wellbeing. They also conduct a lot of research for you to download for free!
For a deeper understanding and experience, there's the Josh Bersin Academy. There are a wide range of programmes for you to complete. You can also join other learning professionals in contributing your thoughts and insights on the industry!
If you're searching for a widely used resource that selects the best LMSs for you then look no further. FindAnLMS allows you to research, compare and request quotes from LMS vendors all around the world. Better still, it's all free of charge!
Their catalogue features over 100 pre-eminent companies which are handpicked and thoroughly researched. The systems are also rated by its founder, Craig Weiss, who is one of the most knowledgeable voices in the eLearning industry. He possesses almost unrivalled knowledge of learning technology solutions. Check out what he said about him on our top 20 L&D experts list!
With FindAnLMS, you can search for all kinds of LMS vendors. However, the platform's not just limited to learning management systems. You can also find LXPs, LMSs, skills platforms and basically any kind of learning system. You can even filter your search by the intended number of learners or course standards such as cmi5. 
Craig is also the author of another great resource, the E-Learning 24/7 blog. It has readers in 174 countries! Each year, Craig publishes a list of his top 10 learning systems on this blog. This list is based on a year's worth of research and always proves to be a popular and valued resource.
Founded in 1996, the Fosway Group has become widely known as Europe's number one HR industry analyst. It was founded by David Wilson, who has nearly 25 years of experience in the industry. During that time, he has worked with Europe's largest enterprise organisations to solve their learning challenges.
Their focus is on Next Gen HR, Talent and Learning. They have a fantastic blog available on hundreds of topics. You can also freely download their well-regarded research.
You may have heard of the Fosway 9-Grids™. These prove to be major talking points every year and useful resources to help buyers evaluate learning technology solutions. It has been in development for over 10 years and is the only market analysis model used to understand the relative position of solutions and providers in the learning systems market. 
Fosway Group uses their extensive knowledge and independent position to support organisations, vendors and investors. No matter the inquiry, they're happy to hear from you!
This resource was created by Donald H. Taylor, who is a man of many talents. His background ranges from influential writing to independent consulting. He has experience at every level, from design and delivery to acting as chairperson for organisations like The Learning and Performance Institute and the Learning Technologies Conference. As a result, people trust his expertise universally.
Each year, Donald publishes his Global Sentiment Survey. It provides guidance on the industry landscape for the coming year. This year, reskilling/upskilling is the most popular workplace trend by learning professionals, according to survey results.
Across the rest of the website, you can find access to Donald's previous presentation and speaking engagements. You can also get direct access to Donald's 'Insights'. Here you can find blogs and other eLearning industry resources driven by Donald's research into workplace learning and development.

Final Words
And we're done! Of course, many, many more great eLearning industry resources that are out there haven't been mentioned in this list. These are just a few helpful resources that will help when starting your eLearning research journey.
All of the content in these resources are brought to you by people with expert knowledge of the eLearning industry. Whether that's featured authors, industry consultants or research analysts. You can access all of their sharp comprehension and guidance at the click of a button. That's the power of the internet!
Why not start your studying here? We used Genie, our content authoring tool to create some free resources of our own. Click here to download a growing library of microunits that you can share for free with your organisation!