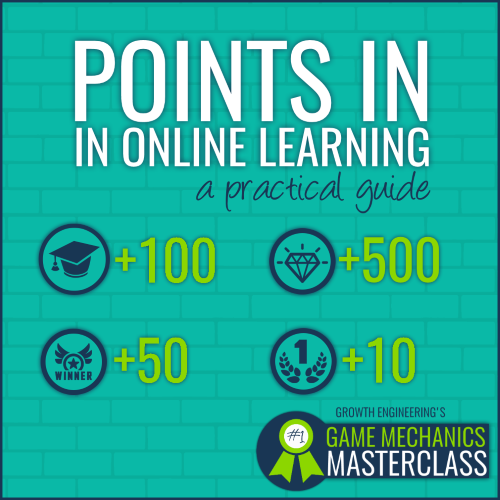 Welcome one and all to this guide to experience points for the professional L&D hero! At Growth Engineering, we're pioneers of gamified online learning, so when it comes to using points in your LMS, we're the mack daddies!
Not everybody's an expert though, so let's start at point 1 – Gamifiwho?! A bog-standard LMS will give learners a whole bunch of content to consume and it'll let L&D managers report on their learners' progress.
Our LMS is gamified, which means that we've ignored the (fusty old) traditional LMS model and created a learning platform around game mechanics. These include leaderboards to encourage competition, badges to exploit the collector-urge and levels to give the intrinsic reward of steady progress.
Using gamification in online learning is a sure-fire way to secure learner engagement and get the absolute most out of your online learning, but we're not here to talk about the proof.
Experience Points in online learning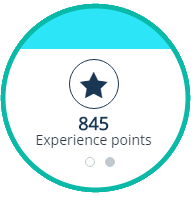 Today, we're going to look at one game mechanic in particular: experience points.
In most games, experience points act as a measure of how well the player has mastered the game. In a pinball machine, for example, the player with the most skill will be able to accumulate more points before they lose all of their balls (or whatever happens in pinball – maybe that was an outdated example!).
Experience points on a learning management system work in much the same way as in Ye Olde Arcade – the learner who completes the most learning objects gains the most points. But it doesn't end there, especially when it comes to our Academy LMS.
Sharing Bonus
The Academy LMS is a social LMS as well as a gamified learning platform. We've covered the power of social learning before, and we think it's only right to encourage this kind of informal knowledge sharing. This is why the learner earns experience points for social interactions as well as simply consuming content.
We've extended this model to our Insight Groups (discussion groups for specific topics) feature. Here, members of each group are awarded contributor points. These are used to identify those who are the most active within the group.
Once you know who's topping the insight leaderboard, you'll know who the go-to guy is for that particular topic. This kind of expert-hunting can be a nightmare in most cases, but with contributor points in place, the job does itself!
Value Weighting experience points
As a word of advice to anybody venturing on a gamified learning solution – take care to weight your experience points appropriately – you can't award 100 points for commenting on a social post, and only 10 for completing important content.
How you weight your points is up to you, but here are a few pointers (no pun intended).
Define your rules and stick to them: Without consistency, experience points are meaningless. Create your rule sheet at an early stage and ensure everyone sticks to it.
Define your scale: What does 'good' look like, and what does 'awesome' look like? Decide the maximum available points for a single-action first and let hierarchy of points reflect this. For example, if you pick 100 as your maximum number of points, you might create points-bands for 50, 25 and 10 points.
Divide your content: Will you award more experience points for completing eLearning than you do for downloading a document? Many of our clients choose to award points depending on the type of learning object, but you might already have a hierarchy of importance in place.
Start small: The experience points for individual content on the Academy also have an impact on the learner's level progression. How you weight these items will directly influence how you set up levels later on.
What next?
As we mentioned, on a truly gamified LMS, the points earned will influence other game mechanics. This includes level progression and leaderboard position, but it can also have real-world ramifications. Our new feature, the Reward Centre, lets the learner convert their points to an exclusive LMS currency.
These coins (or gems, or gold bars… the Academy is completely customisable) can be used to purchase gift vouchers, cinema tickets or even something as simple as a half-day or an all-day, cup-of-tea-whenever-you-want-one pass (we're still working on a snappier title!)
Gamification is just one essential part of a true Engagement Engine. To find out the other two and build an Engagement Engine of your own, just click the button below.