We've seen that the modern learner is impatient, independent and easily distracted. Although it is useful to understand modern learners, it is even more important to know how to appeal to them.
Since the modern learners' attention span is short, learning experiences must trigger repeat engagement. This becomes key. In addition, if your online learning is monotonous and stale, modern learners will lose motivation and click away. So, how can you make your learning experiences more engaging?
Therefore, let's take a deep dive into how L&D teams and managers can appeal to the modern learner.
How to appeal to the modern learner?
To appeal to modern learners, one needs to consider and address their traits and characteristics with different learning approaches.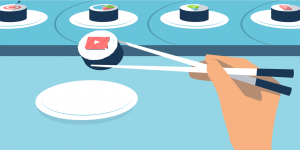 1. Microlearning
Microlearning continues to rise in popularity, and is an ideal way to engage and appeal to modern learners. As a matter of fact, research shows that microlearning increases engagement by 50%. Microlearning reframes training content into bite-sized nuggets of information and delivers them using spaced repetition to boost retention.
It uses microcontent specifically designed with clear and concise microlearning outcomes in mind. In addition, your new short, sharp, focused and engaging learning content should align with both your organisation's and the modern learners' learning objectives.
  2. Gamification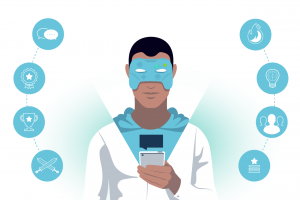 Gamification focuses on applying game mechanics to a non-gaming environment to make difficult tasks more palatable. Game elements such as points, levels and awards, help make dull tasks more fun and interactive for modern learners.
It can boost engagement by leveraging the modern learner's desire for status, achievement, and competition. Hence these aspects should be available as part of a social community with gaming features.
In addition, gamification has been shown to release feel-good chemicals in the body by offering immediate rewards. As a result, this gives learning an addictive quality that can lead to amazing training outcomes. So, explore our 34 top tips that make gamification work for the modern learner.
3. Mobile Learning
Modern learners learn at different times, at short notice and in different places. On average, people spend about 3 hours a day on their mobile phone. As such, optimising learning experiences for mobile devices has become an essential focus for L&D teams. With mobile learning, the modern learner can access learning at any time, anywhere, and most importantly, at the point of need.
Growth Engineering's microlearning app, The Knowledge Arcade, offers personalised and engaging mobile learning interventions and extensive reporting features. Managers can monitor the learning progression of their teams on the go, to help them stay on track. Additionally, learners receive push notifications for social updates or new content releases. Furthermore they can check the updates on their mobile devices anywhere and at any time.
Estimates show that approximately 67% of organisations use mobile learning for their employee learning and training programs. Given the benefits that mobile learning provides, and the prevalence of modern learners in the workforce, there is little doubt that mobile learning will soon become the norm.
4. Showcase the Benefits

Modern learners are overwhelmed and impatient. If they are unsure about what they will gain from a particular learning experience, then they will be less likely to commit time and attention to it. This can be avoided by stating upfront the direct and immediate benefits learners can achieve through participation.
Over time, these benefit statements can help to generate Epic Meaning. For instance, at Growth Engineering, we describe Epic Meaning as a sense of purpose that drives us to do something that matters. Ultimately, it shows that the learner's personal development benefits the wider mission of the organisation.
Note: To learn more about how you can use learning technology to create Epic Meaning within your organisation, please refer to Epic Meaning – The Secret Sauce In Engagement.
5. Social Learning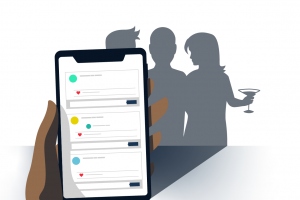 Modern learners are well equipped to learn on their own, but also want to establish connections with others. This accounts for the huge popularity of social media sites and apps. Incorporating a collaborative learning experience helps participants to learn more successfully.
Modern learners already spend a significant amount of time on social media sites, such as LinkedIn, Facebook and Twitter. They have polished their profiles and "followed" people and organisations that matter to them. They feel right at home on social networks, where they comfortably share posts and leave comments. So, it is only natural that social learning plays an important role in their learning experience.
With learning technology such as The Academy LMS or The Knowledge Arcade, administrators can create online 'Clubs' where modern learners can interact and share ideas. Within these Clubs, they can post links to articles, add online training videos and share other valuable resources.
You can easily identify subject matter experts in your organisation who interact frequently with these Clubs and demonstrate their knowledge. All of this helps cultivate a library of high-impact user generated content.
6. Quality Content
Yes, speed and convenience are high priorities for modern learners, however, not at the expense of quality content. In fact, more than 80% of learners select quality as being the most important feature for eLearning content. Modern learners particularly appreciate content with high relevance, timeliness and accuracy, as well as excellent structure and delivery.
7. Personalisation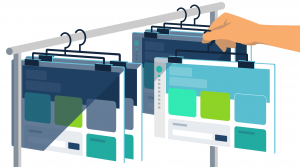 Modern learners prefer to have complete control of their eLearning experience. They like to engage in eLearning experiences that are specific to them. Unfortunately, creating courses personalised for each individual modern learner is complex and highly resource-intensive.
The need for personalised experiences can be met by providing a deep library of training materials with open access rights for all learners. This lets your learners engage with the topics that are of interest to them.
Some learning platforms also include a recommendation engine. This provides learners with content that is likely to be of interest to them (given their previous learning habits).
In order to provide your modern learners with full flexibility, you should let them select the order they move through your content. This puts them in the driving seat and lets them set the pace.
8. Variety
Modern learners like to have a variety of training formats to choose from. These formats can include videos, eLearning units, audio recordings and podcasts, reading materials, virtual and augmented reality and more. If you can empower your modern learners to select from multiple different training formats, you are then more likely to maximise their engagement.
Final Words
Courses only delivered through formal training sessions at a specific time and place are a thing of the past. It is important that the design and delivery of content appeals to the modern learner. This will ensure your learning interventions are engaging and effective.
Modern learners thrive on receiving personalised and bite-sized information. Delivering your learning interventions on mobile devices ensures a flexible approach to learning. In addition, high-quality content and features enabling engagement and collaboration, help to keep the modern learner engaged.
In conclusion, applying modern learning principles will allow you to create meaningful learning experiences for your knowledge-hungry teams. This in turn, will help you to create a powerful learning culture within your organisation. Are you ready to begin the journey?
Are you having difficulties to engage your employees, customers, partners or members? Would you like to learn more about how to leverage learning approaches to appeal to modern learners and build thriving learning cultures? Get in touch, and we will help you boost engagement in your organisation and supercharge your learners' learning experience!