The learning technology industry is growing stronger with the help of artificial intelligence (AI) and machine learning (ML).
We discussed in previous articles how AI will transform learning and development and explored how it can be applied to a learning platform. Here we will take a look at the benefits that AI-powered learning technology brings to your business.
AI and ML are increasingly being integrated into business operations. AI tools help organisations improve services and develop business intelligence that drives better decisions. According to a recent Accenture report, businesses that successfully apply AI could increase profitability by nearly 40% by 2035.
Learning platforms help organisations offer learning experiences that produce lasting behaviour change and real business impact. In fact, esearch shows that 72% of organisations believe that their LMS gave them a competitive advantage, which resulted in them thriving within their industry.
With AI, learning platforms bring new capabilities to the table. AI helps better satisfy learner needs by personalising learning content and adapting its delivery. If its power is wielded effectively, it can help significantly boost the impact of your learning platform.
Making the most out of your AI-powered learning platform can result in an increase in employee productivity and efficiency of business resources. With that in mind, let's find out what benefits AI-powered learning technology can bring to your business.
Business Benefits of AI-powered Learning Technology
1. Increased Return On Investment (ROI)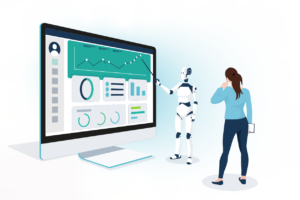 AI-powered learning platforms help increase return on training (ROI) investment by improving training efficiency. Thanks to AI, your employees can receive personalised content relevant to them and to the business.
As a result, they spend less time completing eLearning, but still achieve the same learning outcomes. They can then spend more time implementing what they have learnt and help you achieve your business goals faster.
Furthermore, more personalised content means learners are better equipped to do their job, which results in better productivity. In fact, 94% of businesses say personalised training is critical to their success.
AI can also point out the training initiatives which are not producing the expected business results. Such ineffective initiatives adversely impact your business's ROI. By forging a link between learning interventions and business outcomes, you can start making more informed decisions about how you spend your training budget.
2. Increased Employee Motivation
AI-driven personalisation facilitates high engagement between employees and recommended training materials. AI-powered learning technology can recommend content aligned with the employee's role and needs. As a result, this motivates learners to complete their training, as it only provides information that is relevant to them and their role within the organisation.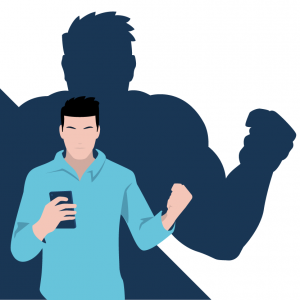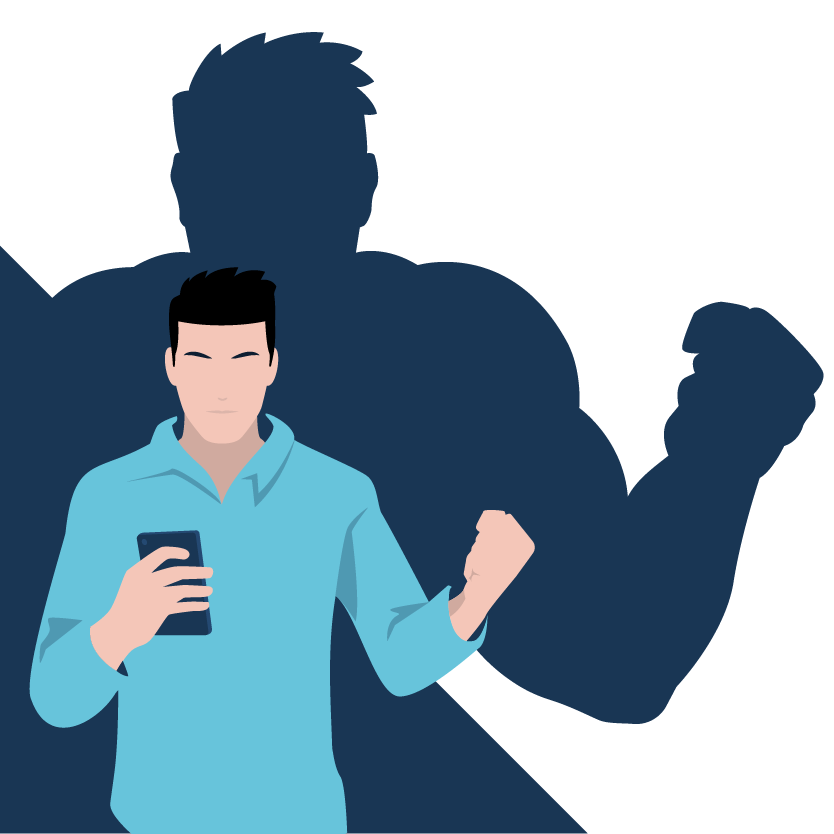 Moreover, AI-powered learning platforms are also able to identify an individual's preferred learning style. Subsequently, the AI can adapt the training's delivery mechanism to meet learners' preferred learning styles and boost training completion. However, while catering for learning styles might improve completion rates, it is unlikely to improve learning outcomes.
In addition, AI is able to find what game mechanics engage specific learners the most. The AI can then carefully implement them within your learning environment. This helps keep employees motivated to complete training initiatives and perform well in their job.
Ultimately, with personalised learning, learners feel that they are being taken seriously within their organisation. This automatically increases employee motivation as it makes the learner feel special and a part of the company culture.
3. Remedy Your Skills Gaps
Digital disruption and remote working have had a transformative effect on the modern workplace. Furthermore, Deloitte's Leading in Learning research reported that the half-life for many professional skills is between two and a half to five years.
In turn, this creates a need for new or updated skill sets. As a result, organisations are experiencing a rapidly growing need to reskill and upskill their workforce to address pressing skills gaps.
With AI technology, learning platforms are able to analyse performance data and match it with an organisation's pre-identified skill gaps. Custom assessments, project roles, and learning history can be used to establish an individual's skill baseline.
AI-based learning platforms can combine this information to set personalised development paths for each employee. As a result, it creates stable internal mobility processes that lead to a better company image and improved business results.
4. Improved Resource Allocation
AI-powered learning platforms bring two advantages to help improve resource management for businesses.
Adding users and content into a learning platform generates a heavy administrative burden. Luckily for you, some AI-powered learning platforms automate the resource-intensive and repetitive tasks common among HR and L&D teams.
User provisioning and content provisioning AIs automate the process of adding users and content into your learning system. Furthermore, they are able to assign content and allocate users into content categories and user groups respectively.
Secondly, AI engines are capable of analysing skill gaps and the required job competencies to find and recommend suitable content. As a result, it reduces the load placed on admins, who no longer have to perform complex competency mapping and assessments. This gives them more time to focus on their learning strategy, the overall experience and their learners' performance.
5. Effective Onboarding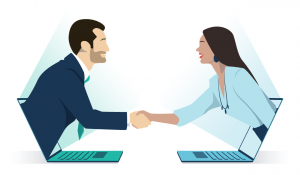 Effective onboarding sets individuals up for success. Every extra day employees spend on learning is a day away from creating revenue for your business. Therefore, the quicker they learn, the faster they can start making an impact.
AI-powered learning platforms can analyse each individual learner's information and create learner profiles. With them, it can identify learners which have similar interests, positions, and skills. The AI can then recommend the creation of a social "Club" containing the new hires and their knowledgeable peers.
New hires can use this as an area where they can share their experience and interact with peers and managers who will support them, answer questions and resolve any issues.
Through interaction with peers, new employees can learn a company's policy, rules, and information about departments and processes. This allows them to learn in an interactive and engaging manner, which leads to faster and better results.
Furthermore, the AI can recommend relevant content to new hires, making sure that they are well equipped to perform at their best in no time.
6. Improved Competitiveness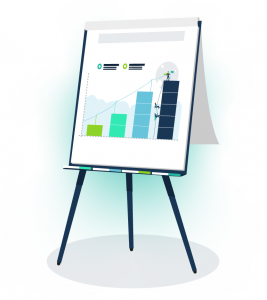 AI-driven automation and recommendations help you save money, improve competency and performance, build marketing and production capabilities, capture more customers and close more sales. Ultimately, this helps you better meet your customers' needs and gain more bargaining power.
Without an effective AI solution and the right data, taking decisions is a shot in the dark. Getting it right through trial and error can be too time-consuming and too costly to pull off.
AI and ML are able to identify patterns within the big data in your learning platform and other business systems. They are then able to make recommendations that help make better learning strategy decisions faster than ever before. Ultimately, this results in business impact and improved competitiveness.
7. Increased Content Efficacity
Creating qualitative learning content requires a huge investment in time and money. In fact, 1 hour of learning content can take up to 180 hours to create and cost between $8,000 and $36,000. Thankfully, you can produce slick content faster with the recommendations of good AI-powered learning technologies.
They can parse through non-structured content and use instructional design principles to create eLearning content that drives effective learning interventions. Furthermore, it can automate the process of translating and localising your content. This means your content is always culturally relevant and easy to understand in context.
Ultimately, the production of content is quicker and more effective, thus resulting in better and more frequent learning interventions. This leads to business impact in a variety of ways, such as:
Genuine cost savings, as the production speed increases and the cost goes down.
High impact content, as good AI-powered learning technologies support content creators by maintaining branding, recommending an effective structure and applying game mechanics. This matters, as well optimised training programmes have been shown to drive

218% higher revenue

per employee.

Reduced errors, as human input is minimised and learning initiatives improve qualitatively. As a result, learners and LMS operators experience better performance which leads to better business impact.
Final Words
All of these business benefits make AI-powered learning technology a top value-producing digital innovation.
AI and ML enable businesses to effortlessly discover patterns from a large amount of data. Furthermore, businesses can use them to automate resource-intensive administrative tasks and create customised learning initiatives that meet both the learners' and the organisation's needs.
As a result, this empowers enterprises to deliver new, personalised, or differentiated products and services. Therefore, considering the use of AI-powered learning technology as a strategic initiative is a lucrative decision.
AI-powered learning technology is still in its infancy and there is still a lot to explore. Not everything can be achieved right from the get-go.
However, there is no reason why you can't start exploring the power of AI today. Start with a goal in mind and go from there. With enough dedication and the help of AI, you'll be amazed at what you can accomplish!
Are you having difficulties making the most out of your learning technology? Would you like to know more about how AI-powered learning technologies could benefit you? Contact us now!
Unlimited Learner Engagement on
The Impact Suite
Tired of learning technology that doesn't make a difference? Fret no more! Our Impact Suite combines three multi-award-winning learning solutions with expertise from the Growth Engineering team.