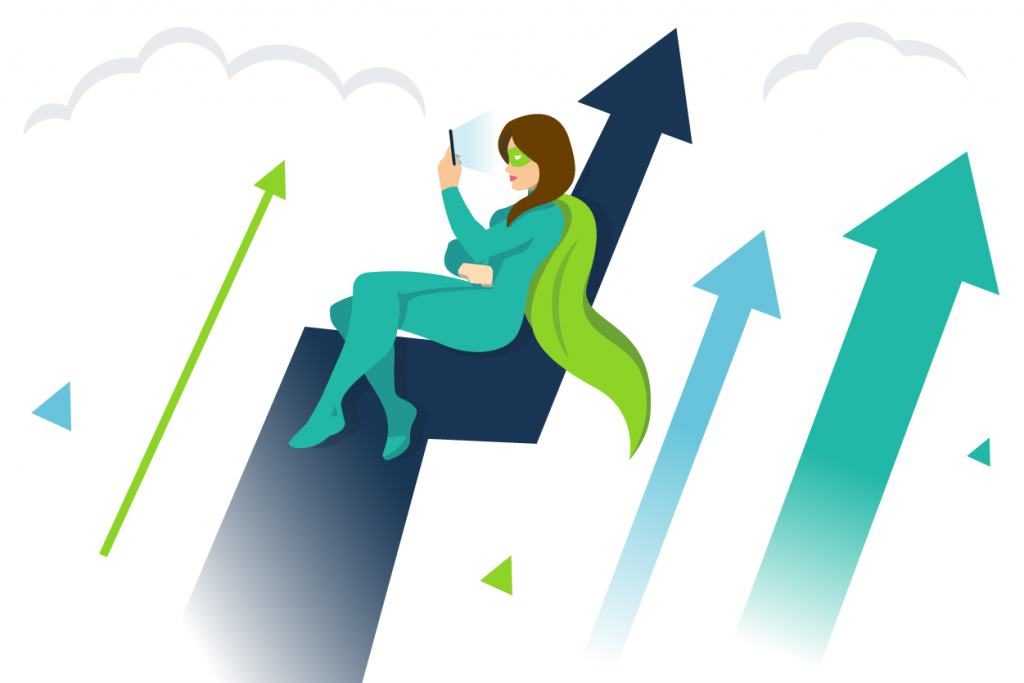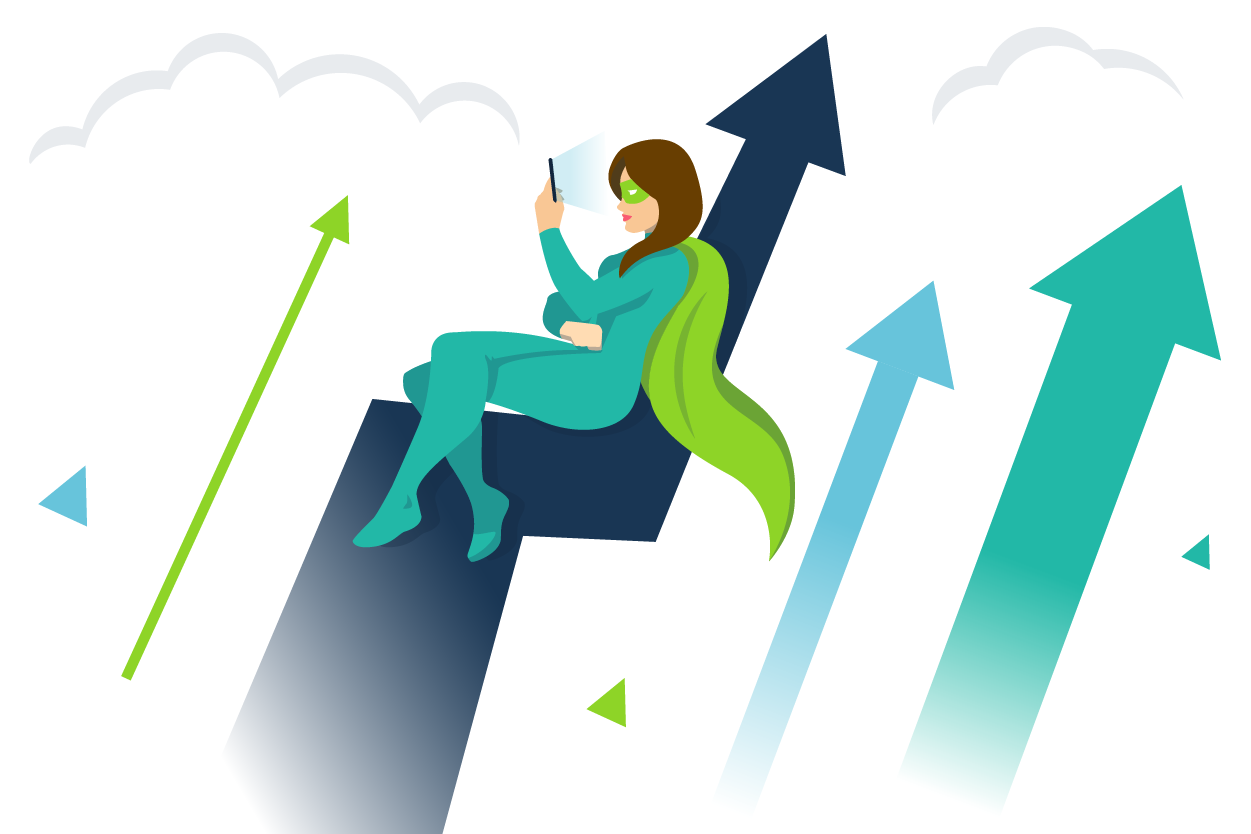 It's almost impossible to reflect on the past year without also looking back at 2020. After all, no one could have predicted how quickly the learning and development (L&D) landscape would change as a result of the Covid-19 pandemic.
The last couple of years have not been easy! Muted microphones, digital fatigue and connectivity issues, amongst other twists and turns, have made sure that the L&D world has continued to evolve at a rapid speed.
All these changes have helped drive new innovations and trends in the industry.
We predicted some L&D trends in 2021, so it's time to contrast and compare how the industry has changed within the last year.
As such, without further ado, let's jump right in and explore the 16 trends we expect to dominate learning and development in 2022!
1. Online Learning Gains Ground
Let's start with perhaps the most positive trend of the year! We have seen online learning gain even more traction in the L&D space, as Covid-19 has accelerated the shift away from traditional face-to-face training. We predict that this will continue in 2022.
According to LinkedIn Workplace Report, L&D budgets have increased by 57% in the last year. In fact, the global investment in digital transformation will nearly double between 2022 and 2024.
This indicates that L&D professionals and organisational leaders are ready to embrace online learning. It's no longer seen as a luxury but a must-have for success. 
Similarly, Speak First states that 48% of their trainers expect a slight increase in L&D budgets. Further investment in tools like learning management systems (LMSs) or learning apps help organisations find more time for learning. After all, these systems transform learning into something that's easily accessible for everyone.
This generally positive outlook is excellent news for an industry that is used to fighting for its place at the table. The pandemic didn't bring much good, but it has proven and continues to prove the need for a strong and adaptable L&D team.
2. Reskilling and Upskilling Continues to Thrive
For the 9th year in a row, the 2022 L&D Global Sentiment Survey showcases the prevailing trends within the industry. And just like in 2021, the survey placed reskilling and upskilling in first place, even if it wasn't as dominant this year.
The Covid-19 pandemic has had an immense impact on talent management and the learning and development sphere as a whole. In fact, the unexpected shift to remote work and increased digitalisation means that employee skill set requirements have changed.
As a result, organisations are experiencing skills gaps within their workforces. In fact, according to a McKinsey & Company survey, 87% of organisations are experiencing skills gaps currently or expect them within the next five years.
To overcome these skills gaps, organisations continue to reskill and upskill their workforces in 2022. Upskilling aims to teach new skills to optimise your employees' performance. Reskilling, on the other hand, occurs when they learn new skills that replace existing skill sets.
This will help businesses to perform better today and in the future. After all, once re- or upskilled, your employees will be able to take better advantage of digital tools and processes.
Both upskilling and reskilling has become easier with the emergence of digital learning technology. Digital learning platforms, like Growth Engineering LMS help you to create successful training strategies for various topics. These may include, for instance, leadership, compliance, product or digital skills training.
3. Collaboration and Social Learning Remain in Focus
Humans are social animals by nature. As such, it only makes sense to make learning experiences social too. 
Social learning has been gaining importance for years now. So what makes social learning so special in 2022? Well, the last two years have been extremely challenging in the L&D space because of widely distributed and disconnected teams.
According to the CIPD, just 28% of companies employ social learning to deliver their online training. However, the figure was just 19% in 2020. This growth indicates that the time is right to build a strong social learning community around your company's learning. 
Social learning can be an extremely effective way to train your employees. After all, when you bring people with shared goals together you can drive impact at scale by upskilling multiple learners at once.
Not to mention that social elements make learning more fun! In fact, LinkedIn's 2021 Workplace Learning Report suggests that social learning features can make your learners watch 30x more hours of learning content.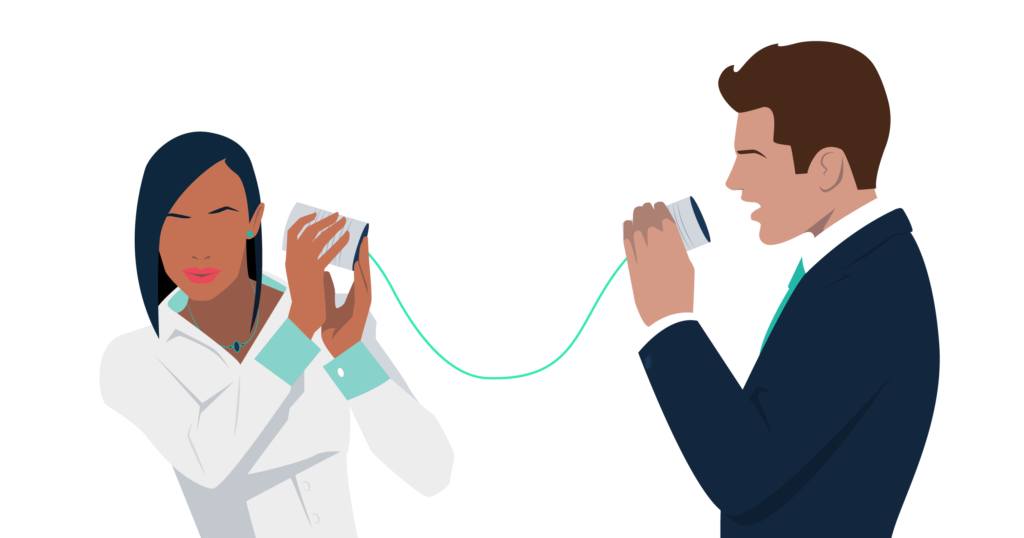 These features include, for instance, Live Chat, Social Feeds, Clubs, the Experts Area and team-based Leaderboards. With these tools, engaging and collaborating with peers, colleagues and experts has never been easier, even when working remotely.
As such, it comes as no surprise that according to a Brandon Hall report, 73% of organisations expect to increase their investment in social learning.
4. Adaptive Learning Advances
Adaptive learning claimed the top spot on the L&D Global Sentiment Survey in 2017 with 12.4%. While it has dropped to third place this year, we expect it to reach new heights in 2022 as AI and AR develop further.
After all, personalised experiences have never been in bigger demand and adaptive learning is a great way to provide those experiences.
Adaptive learning uses a data-driven approach to instruction and remediation. It helps you guarantee that your learners get the right content and feedback to help fuel optimised progression. This can be achieved through innovations in AI and immersive technology, another L&D trend in our 2022 list.
Adaptive learning can be extremely beneficial as it adjusts the content and difficulty level based on your learner's interactions and performance. Automating this process helps to guide your training audience through their learning journey.
Ultimately, it ensures that each of your learners goes through the most effective learning path for their unique needs. As such, it takes individualised learning experiences to the next level. 
5. Bite-Sized Training Becomes the Norm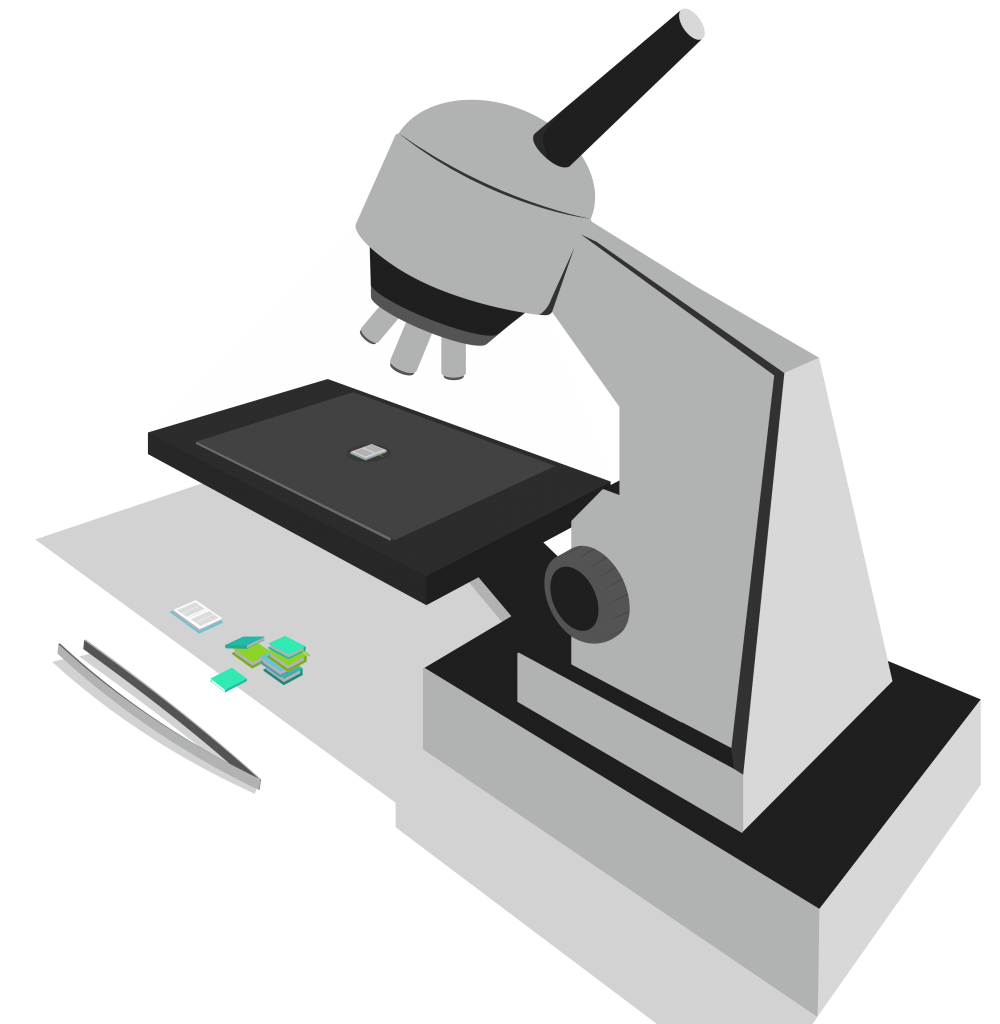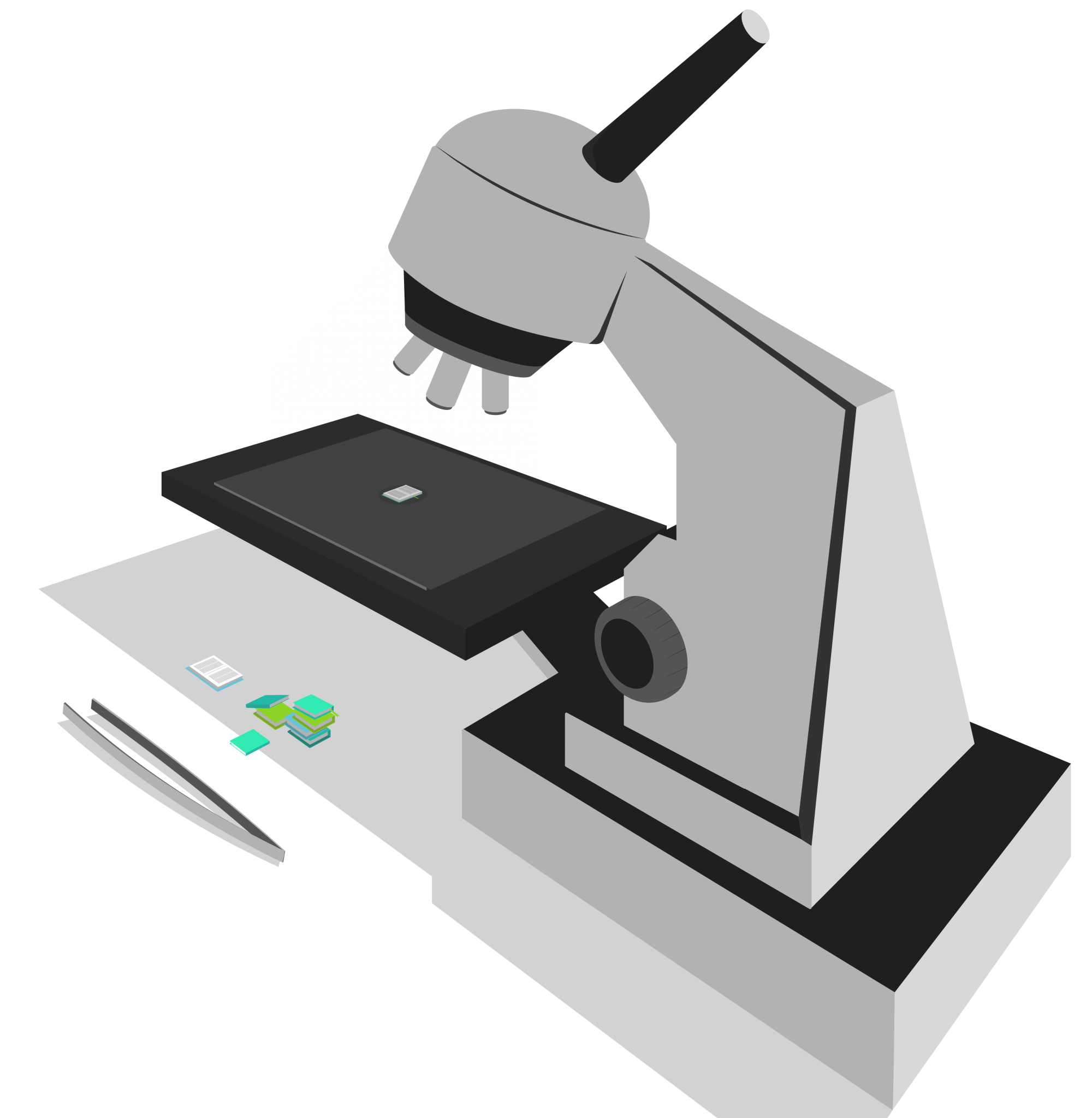 Employees are busier than ever before. On top of juggling their usual tasks, they now have to get accustomed to remote tools and collaboration.
This time deficit can make it very difficult to ensure your employees undertake all their required training. In fact, employees currently devote just 24 minutes per week to learning. And that's why microlearning continues to dominate the industry in 2022. 
Microlearning breaks training content down into bite-sized chunks. These smaller content units typically take five to ten minutes to complete, which means they fit right into your busy learners' schedules.
As such, it's the perfect way for you to get creative with your content! After all, microlearning can come in a variety of different formats. It can include anything from your traditional text-based content to more innovative learning games.
Furthermore, research suggests that microlearning is extremely effective! It can improve knowledge transfer by 17% while improving learner engagement by 50%. 
But while microlearning has been in high gear for a couple of years now, its role is changing. In fact, according to ATD, the next generation of microlearning is all about learner motivation. After all, microlearning helps you to sustain motivation and meet constantly changing learner needs easier than traditional training.
6. AI and Immersive Learning Technology Continues to Grow
Artificial intelligence (AI) and immersive technologies, including Augmented Reality (AR), Virtual Reality (VR), Mixed Reality (MR) and Extended Reality (XR), have taken the world by storm.
Similarly, these innovations have the potential to shift the online learning landscape. After all, learners are increasingly demanding better learning experiences, and AI and immersive technology will help you to meet that need. 
As these innovations evolve and their implementation costs decrease, we predict their impact on the L&D industry will increase. There is a great chance that its influence won't abate any time soon.
The core aim is to deliver truly immersive experiences that engage and delight your learners. AI, for instance, can help you to make learning more holistic and empathy-driven.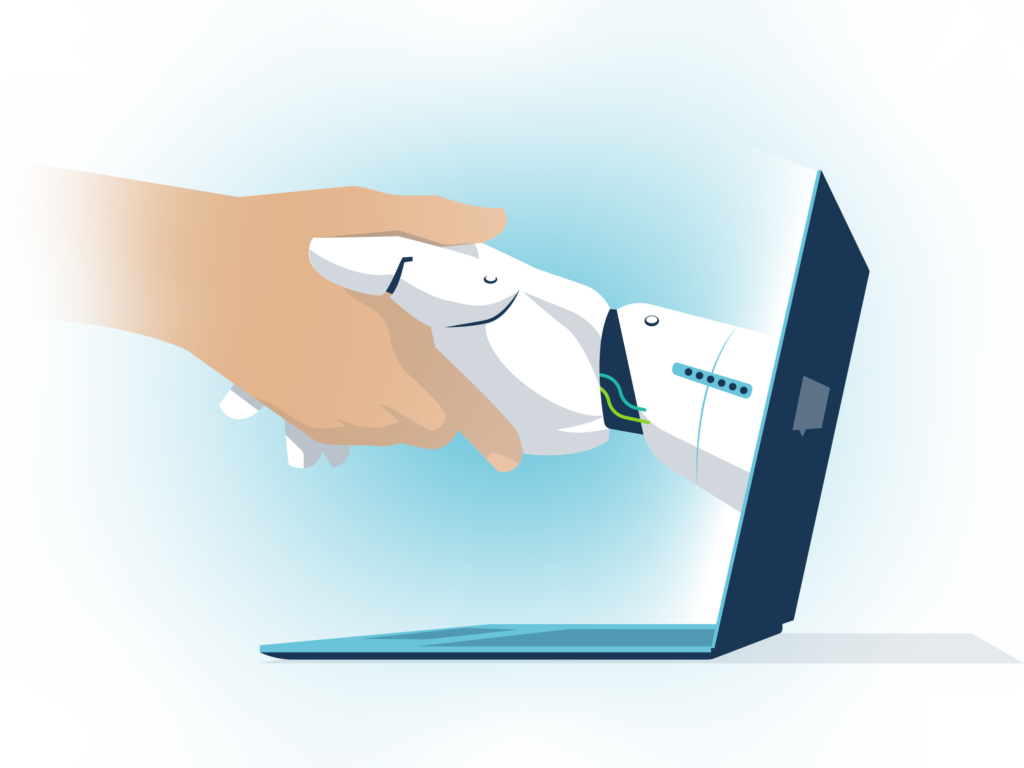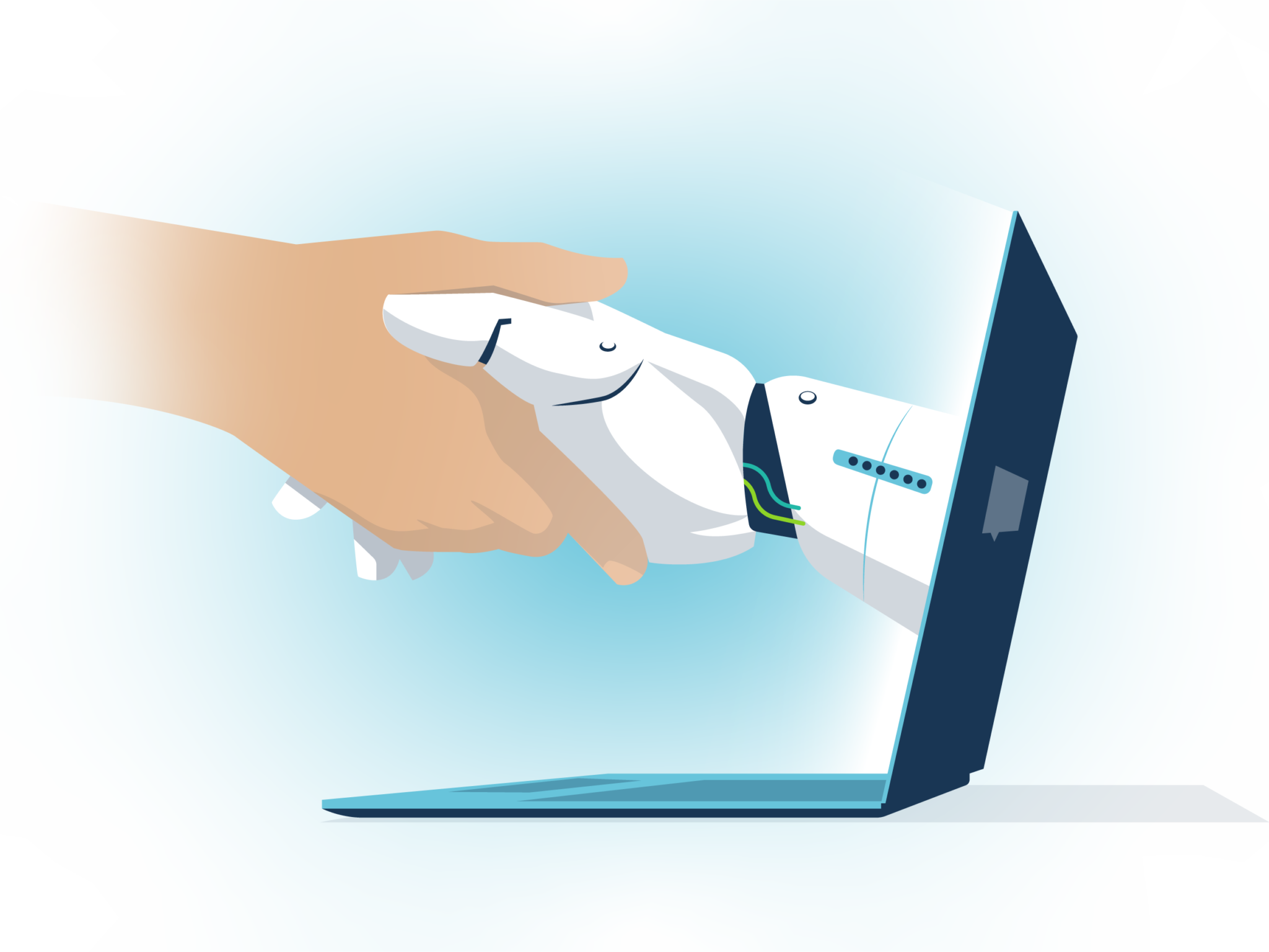 On top of AI, AR is the most prevalent immersive technology in online learning. It helps you to augment existing training content through intriguing images and graphics. VR, on the other hand, is typically used to bridge the gap between theory and real-world application.
While we expect further advances in the upcoming years, these technologies have already delivered promising results. For example, VR trained surgeons are 29% faster and make up to 6x fewer errors. Walmart even reported a whopping 80% savings in training time using VR.
7. Mobile-First Training Delivery
There are 6.64 billion smartphones in the world. This means that 83.89% of the world's population now own a smartphone. Mobility has become an essential part of daily life for billions of people.
And smartphone usage now expands beyond your traditional texts and calls. In fact, mobile phones are equipped well enough to compete with even the smartest laptops or tablets. 
As such, it only makes sense to expand the possibilities of mobile to the world of learning and development. This is especially important following the recent rise of remote working. 
However, many of today's mobile learning efforts are not as user-friendly as intended. And there's nothing worse than trying to complete training on a platform that has not been optimised properly, right?
As a result, we expect to see more of a focus on mobile-first approaches this year. After all, mobile-first design helps you to create better learning experiences as the design process starts by considering mobile screens. 
Native apps, like Growth Engineering Learning App, are an excellent way to meet the demands of today's digital landscape. Your learners can truly take ownership of their training. As such, no matter what you are creating, make sure it has a mobile-friendly version.
8. Big Data Gains Importance
As we know, everything in our current working and learning environment is evolving. As such, yesterday's tactics may not work tomorrow. And that's why big data will hold even greater importance in 2022 than in previous years.
Big data analytics include all user-produced content during their interaction with the training module of your learning platform. In fact, any interaction with a learning module or learning platform provides a datapoint. The collective mass of these data points results in big data.
You can collect data from various systems, including everything from your more traditional LMSs to social media platforms. By collecting and analysing this user data, you can adapt to your learners' unique needs. 
Ultimately, it will help you to make better decisions about your content or training programme as a whole. That way you can stay on top of your eLearning strategies easier than ever before. 
9. Gamification Glory Continues
Gamification is hardly a new concept in the L&D space. But as learner engagement remains the holy grail of learning and development, it only makes sense that gamification is still a very relevant, even essential, trend in 2022. 
But instead of tacking various gamification features onto your training programme and hoping for the best, we predict that this is the year for more thought-out gamification practices. After all, the aim is to give your learners highly engaging content that deserves their attention and interest.
And it's a well-known fact that gamification, when done right, has the potential to skyrocket your engagement levels. It does this by encouraging healthy competition amongst your learners. Furthermore, 83% of employees even state that they are more motivated to do their tasks after gamified training.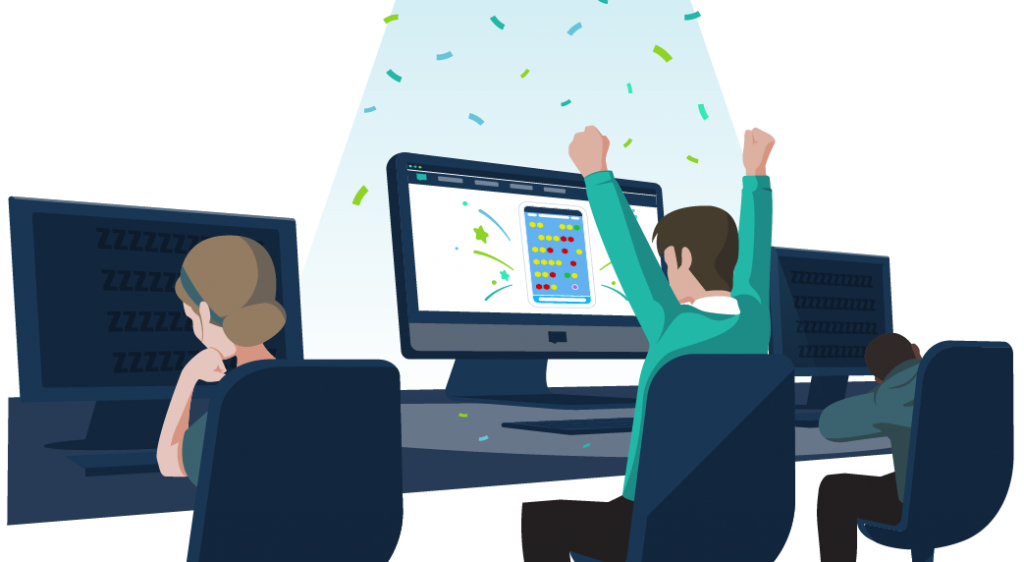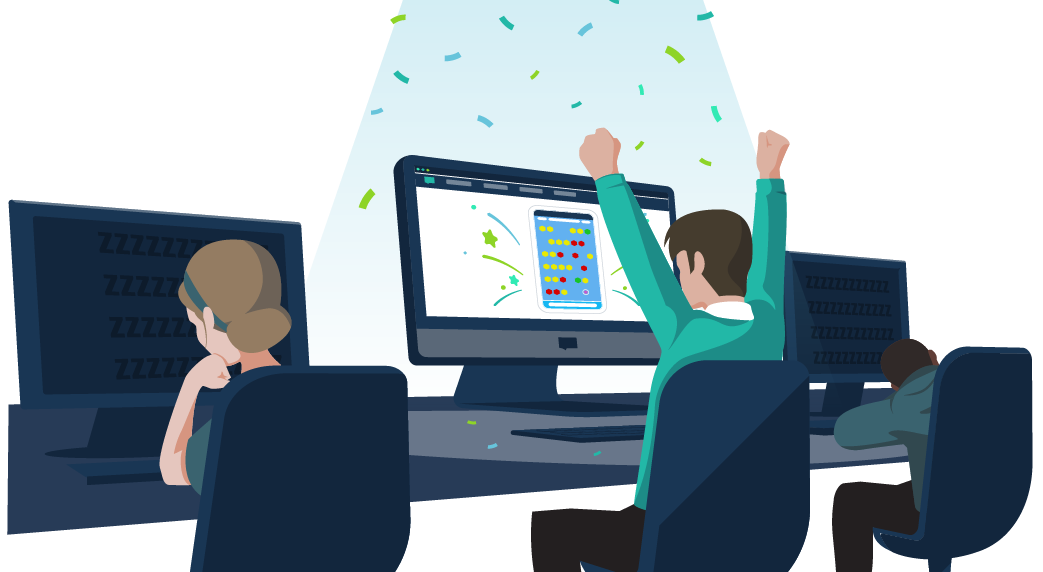 Moving beyond your usual gamification features, like Badges, XP and Leaderboards, towards Streaks, Scorecards and player-vs-player Battles is an excellent way to take your gamification to the next level.
As such, 2022 will be the year for gamified learning platforms to shine. LMSs, like Growth Engineering LMS, will be key in providing effective game-based learning initiatives.
10. Learning Occurs On-Demand
Another trend likely to stick around in 2022 is the focus on on-demand learning. After all, learning is much more effective when your learners can find resources at the point of need.
Most L&D professionals face the challenge of deciding what content format to use and how to store or arrange that training material. 
After all, research suggests that employees spend a whopping two hours of their day searching for the right information. L&D activities should not add to that burden!
As a result, we predict that on-demand Netflix-style learning libraries will gain even more popularity this year. These types of learning experiences are much more effective, as they provide employees with useful content in the flow of work. 
Instead of providing one set of learning pathways for all, learners can choose what they want to learn and when.
11. Diversity & Inclusion More Important Than Ever
While diversity and inclusion training had already been gaining some momentum before Covid-19, recent world events and public opinions have acted as catalysts for improved D&I training initiatives. Now, it's one of the most positive current trends in the L&D space. 
For instance, Speak First's trainers assessed priority learning areas for organisations in 2021. Back then, diversity and inclusion took the third spot (56%). In 2022 it has climbed up a spot and increased in importance (60%). 
Similarly, LinkedIn's 2021 Workplace Learning Report suggests that 64% of L&D professionals have made D&I a top priority. Furthemore, 71% either have a D&I programme or are planning to implement one. 
And it's little wonder why! Organisations with effective D&I programmes are 22% more likely to be seen as industry leaders with high-calibre talent. As such, we predict that this focus will continue throughout 2022.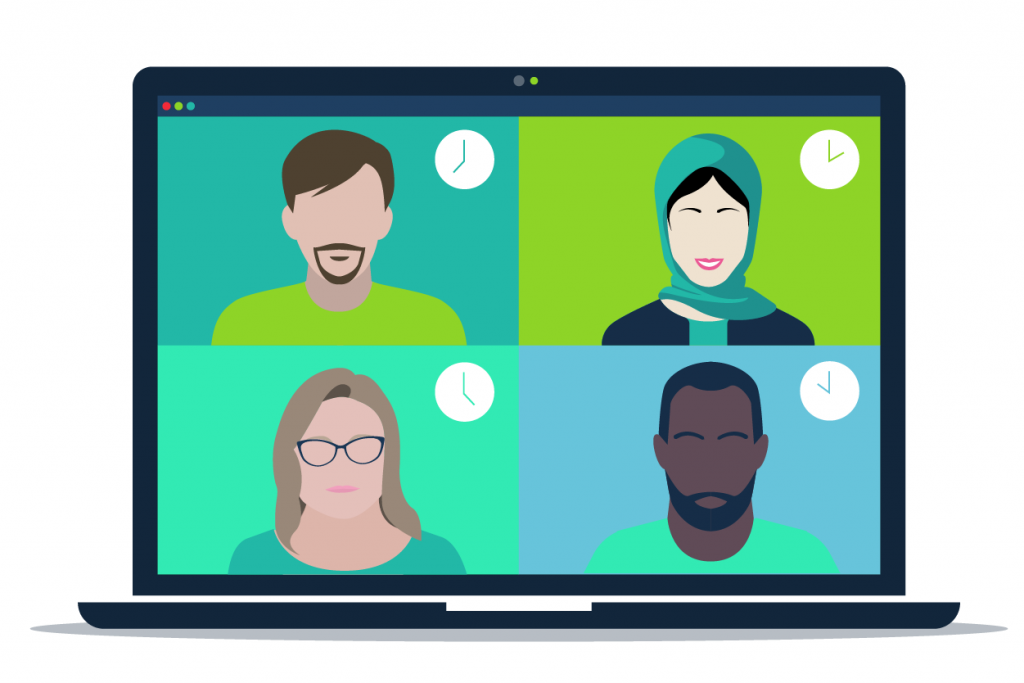 After all, organisations around the world are re-evaluating their values, learning programmes, hiring practices and demographics to create a more inclusive workplace. And L&D plays a big role in reaching these goals. Well-developed D&I programmes can take your organisation to the next level. 
The more D&I becomes integrated into daily corporate operations, the more L&D teams will need to build programmes that support this change. 2022 is the year to infuse D&I language and principles into everything your organisation does!
12. Learners at the Centre of Learning Experiences
2022 is a year for rethinking exactly how your employees learn instead of only considering what content they consume. As such, we believe that 2022 is all about creating more learner-centric design and learning experiences.
But what does this actually mean? Training has traditionally been a one-dimensional experience, where organisations set up training programmes full of your basic mandatory exercises. Learner-centric design, on the other hand, focuses on meeting your learners' individual needs.
While learner-centric design has been around for years, the pandemic helped organisations to see their employees as valuable assets instead of resources or cogs in a wheel. Now that intellectual capital is seen as the driver for organisational success, it only makes sense that L&D programmes should shift their focus.
As a result, we predict that L&D teams will become more introspective. They will assess their processes, their training methodologies and the way that learners interact with their programmes.
Human elements, like empathy, emotion and a sense of purpose, are today's key terms that drive organisations to create well-rounded training programmes. 
As such, your training content should be linked to your company goals and values and delivered using mediums best suited for your audience.
13. Video-Based Learning Becomes More Popular
Videos have never been a hotter training delivery method than they are today! Videos are extremely effective as they bring a face to the expertise that you share with your audience.
After all, our brains process visuals 60,000 times faster than text. As a result, videos have proven to have higher information retention rates compared to any other mode of learning. 
As such, if they are not already, we predict that videos will become an integral part of most online training programmes in 2022. However, this doesn't mean that your training initiative should only be based on videos. 
Instead, you should use these visual materials to explain difficult topics and reinforce key points. After all, videos can be helpful when trying to grasp new approaches or tools. 
For example, videos can be useful for sales training. Your seasoned sales reps can record themselves doing demos and create real-life demonstrations of how they pitch your product. This then becomes a useful resource to share with your whole sales team that helps them to learn best practice.
As such, it's time to wave goodbye to static content and welcome multimedia approaches that are more visually appealing, interactive and engaging. All these elements help your video-based content hold your learners' attention for longer!
14. Focus on Building Learning Ecosystems
As we have gathered, one-size-fits-all is rarely the case. And that's the reason for the rise of personalised learning. But to take things to the next level, we predict that 2022 will place more emphasis on building effective learning ecosystems.
Learning platforms, like LMSs or LXPs, alone can be extremely effective. But these solutions provide little flexibility or control when it comes to how learners gain knowledge. And that's why learning ecosystems are so important!
A learning ecosystem can be defined as a symbiotic environment where your learners can interact with each other, their training content, technologies and data easily and effectively.
For instance, you can provide a learning app to accompany your LMS to give your learners more options as to how they access their training content. However, learning ecosystems go beyond the tools you provide!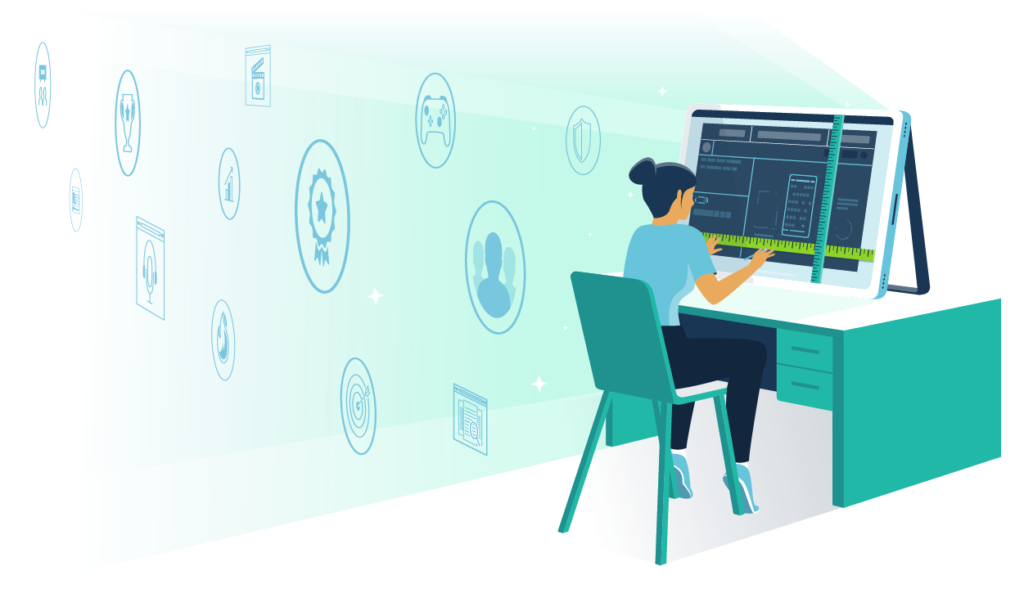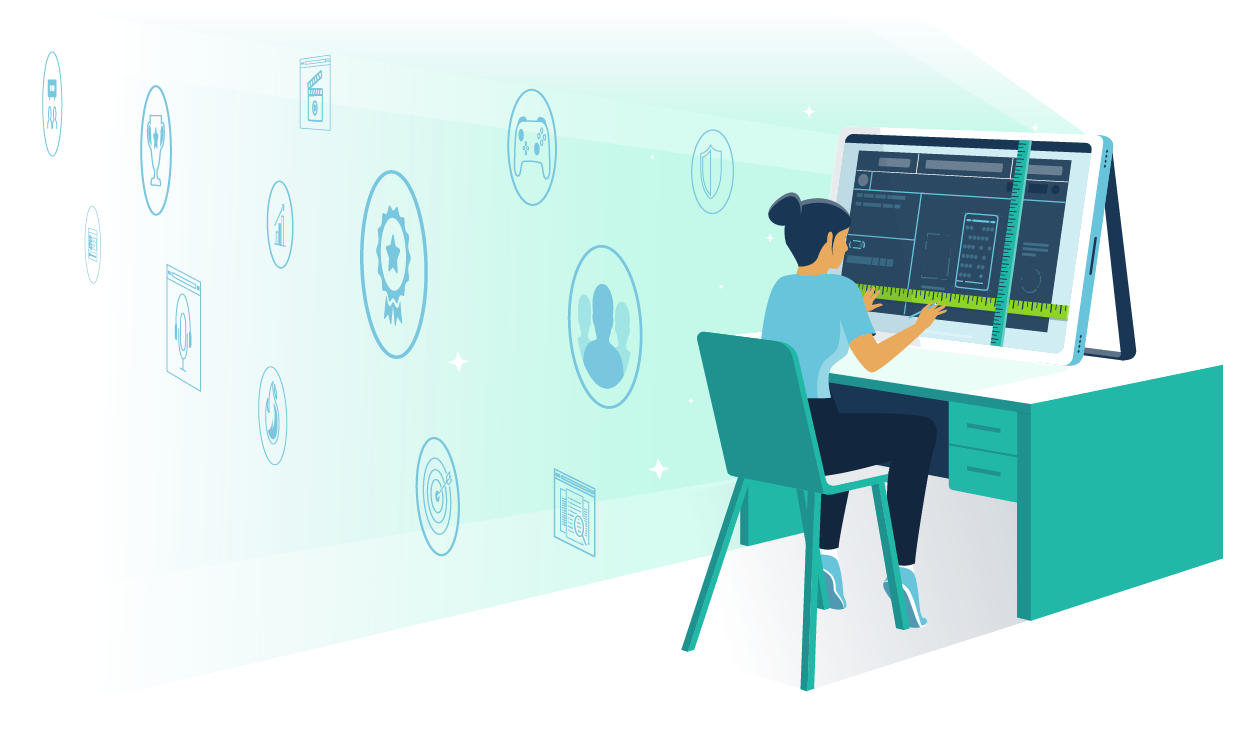 According to the Association for Talent Development, you should focus on five aspects when creating an effective learning ecosystem:
People
Content
Technology
Data
Governance
By acting as an advocate for learning, you can help to create a learning culture (backed by technology) that establishes a healthy learning ecosystem. 
15. Employee Wellbeing at the Core of Training
You have most likely heard about 'The Great Resignation'. This refers to the phenomena in 2021 where employees quit their jobs at historic rates. 
In fact, according to the US Bureau of Labor Statistics, four million Americans quit their jobs in July 2021 alone. Similarly, a Microsoft survey found that 41% of employees consider quitting or changing their professions. 
This wave of resignations has also affected the L&D and learning technologies industries. As such, we predict that in 2022, focus will be on determining how organisations can retain their intellectual capital.
One of the methods lies in focusing on employee wellbeing. After all, if you take care of your employees' wellbeing, they are typically happier at work. This, in turn, leads to higher levels of productivity.
But what does this have to do with online learning? Organisations are increasingly building wellbeing into their L&D programmes. Now, an important part of training focuses on the skills and habits your employees need to feel happy in life, not just in their jobs.
16. Emphasis on Soft Skills
Last but not the least, let's talk about soft skills! Developing soft skills is one of today's most relevant training needs. After all, a whopping 75% of long term job success depends on soft skills, while only 25% depends on hard skills.
As a result, job adverts request the top five soft skills 3.8x more frequently than the top five hard skills. And did you know that 89% of recruiters say that candidates lacking soft skills is usually the reason why a hire doesn't work out? 
It's clear that soft skills are, and will be, in great demand in 2022 and for the foreseeable future. And online learning now plays a big part in teaching those skills.
This shift has altered typical L&D programmes. Course content now extends beyond product knowledge training to aspects like leadership and teamwork training. 
By ensuring your training programme offers effective soft skills training, you can empower your employees to succeed in their roles. And that will ultimately lead to better performance and real business impact.
Final Words
Some of these L&D trends have been around for a long time, while some have advanced or emerged in 2022 as a result of the pandemic. But one thing is sure: digital transformation is one of the main drivers for these changes.
While all of these trends may not necessarily be relevant to you and your training programme, it's essential to understand how the industry is developing. Only then can you provide the best possible training programme for your learners.