The L&D world is full of endless acronyms, meaningless terms and complex jargon. It can get pretty confusing! For instance, we mention the term LMS a lot. But what do these three letters stand for?
A learning management system (LMS) comes in various forms, but the purpose is always the same. LMSs exist to help you manage digital training experiences and supercharge your online learning outputs.
The how is a bit more complicated. It becomes even more complicated when learning content management systems (LCMSs) and learning experience platforms (LXPs) enter the scene. But we're getting ahead of ourselves.
In this article, we'll explore all three learning platforms in more detail. We'll provide definitions, background information and run through the benefits for each. So strap in and let's get started!
What Is An LMS?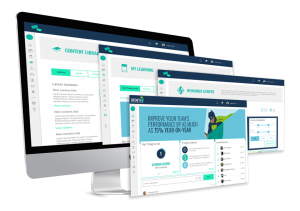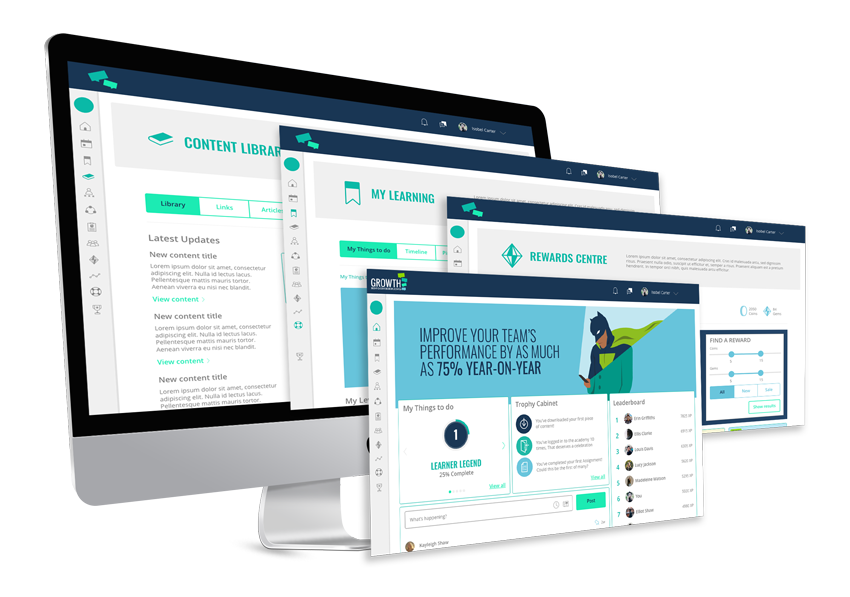 An LMS is a web-based platform that supports the digital distribution and analysis of learning and training experiences.
The first LMS can actually be traced back to 1924. This was when Sidney Pressey invented the first "teaching machine". It resembled a typewriter which required learners to input answers to multiple choice questions. 
The learner could then advance if they got the answer correct — a feature that most modern LMSs still use today. 
But the introduction of the internet is what really transformed the LMS landscape. It led to the creation of the first ever LMS software programme by SoftArc in 1990. 
Fast forward to today and there are now over 800 LMS vendors to choose from. Each will typically have a core set of functionality, with some specialisms applied. For instance, an LMS vendor may specialise in a particular functionality set, serving a particular industry, catering to a particular use case and so on. 
One thing's for sure. A modern LMS, like Growth Engineering LMS, has a huge range of functionality. Indeed, of the three platforms we're covering in this article, LMSs are probably the most feature rich. Here's what you can achieve with an LMS:
Build a fully customisable learning environment.

Develop and distribute eLearning, videos, documents and more.

Track and assess learner progress and identify knowledge gaps.

Manage classroom and virtual training sessions.

Run reports to monitor training engagement.

And much, much more. Learning management systems exist to help digitise and streamline training or learning experiences. They also provide numerous opportunities to make learning fun. Let's dive deeper into some of the core functionality.
Personalised Learning Environments
: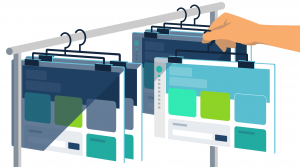 Historically, LMSs have been seen as platforms to run highly-structured or compliance-focused learning experiences. However, modern LMSs also empower you to tailor the learning experience for each unique learner. 
This includes providing learners with personalised, real-time guidance. It also includes introducing learning pathways that allow learners to see content that's only relevant to them so that they can stay on task. This is now even easier thanks to artificial intelligence. 
With 3 out of 4 workers saying they feel distracted at work, providing focused learning experiences is more important than ever.
Custom Reports on User Progress
: 
With a strong Reporting Suite, you can track learner engagement across your LMS. This gives you a snapshot of how effective your training investment has been. It also empowers you to make changes if you aren't satisfied with what you see.
For example, the Reporting Suite shows you the content completion rates of each learner. This allows you to determine which content best resonated with your audience and which failed to gain traction. This information may help to inform future content creation decisions. 
82% of organisations believe that reporting is an important LMS feature to improve their digital learning approach. And they're right!
Engaging Training Experiences:
With an LMS you can make use of engagement-focused feature sets like gamification. This is the application of game mechanics to a non-gaming environment. 
Features include Badges, Experience Points (XP), Leaderboards, Streaks and the Scorecard. When combined, they help to incentivise your learners and boost your engagement levels!
eLearning Industry found that 87% of employees agree that gamification makes them more productive. And here's a concrete business impact example. Extraco Bank saw their conversion rate increase by 700%, once they started using gamification to inform their customers about their benefits!
For a full and thorough breakdown of an LMS, please check out this blog!
What Are the Benefits of Using an LMS?
Well as we've already mentioned, modern LMSs are incredibly engaging. They also have many other advantages such as:
Structured Content: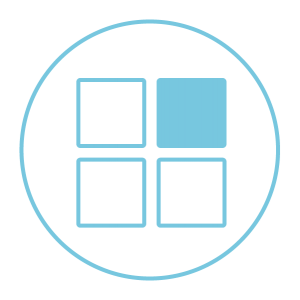 The importance of the admin on an LMS is very high. They, and they alone, have access to all content, accessibility controls and visibility of user engagement within the platform. As a result, they can create training paths, push learning content to individuals and batch different types of content together. 
Admins setup, monitor and refine your learning programmes, helping to drive your training initiatives towards advantageous outcomes. LMSs empower these individuals to help ensure their success.
Increased Control: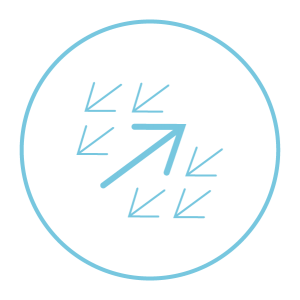 LMSs will (typically) offer you more control over the way you share your content. You can share it with individual learners, groups, or your whole organisation. Likewise, you can add it to a customised learning pathway, or add it to a curriculum and set rules about when it is released.  
Many LMSs will also let you add due dates to your content, apply certificates, training credits and more. As a result, learning becomes less of a free-for-all and more of a tailored journey. 
This control makes LMSs a great fit for compliance-based learning programmes, highly-regulated industries, certification programmes, educational institutions and so on. If you have a piece of content, you need your learners to complete, you'll want to load it onto an LMS.
More Features: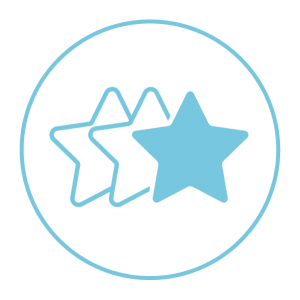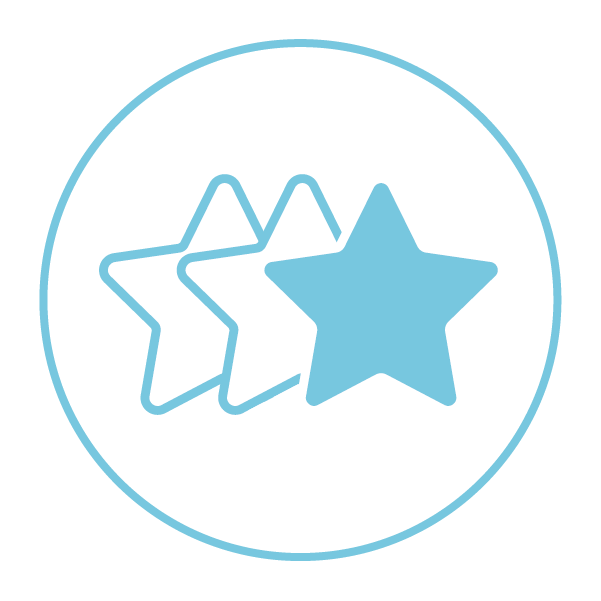 Of the three platforms we'll discuss today, LMSs have been in the game the longest. They've been applied to more use cases and used in a variety of different contexts. As such, they've had plenty of time to evolve and embrace important features. 
This includes (but is not limited to): complex user and content management options, assessments, surveys, reviews, classroom and webinar management, eCommerce, compliance support, certifications and more. For a full breakdown, please head here. 
Many of these features can be found on an LXP, or an LCMS, but it's unlikely that they will provide all of these features. 

What Is an LCMS?
What difference does a 'C' make?
An LCMS isn't all that different from an LMS, but it's more focused on content creation and management. It stands for Learning Content Management System. An LCMS's main purpose is to create, store and organise eLearning content. As a result, the focus is less on learners and more on material. 
Many LMSs and LXPs will come with a built-in, or integrated authoring tool. However, some will require you to use an external tool, or to source your training content elsewhere. 
This is never the case with an LCMS, which provides admins, instructional designers and content creators with all the tools they need to produce new training materials. You can then publish this content on the platform and share it with the right set of learners. 
At this stage, you may well ask yourself: are LCMSs simply a type of authoring tool? Well, no. Not quite! Sure, both an LCMS and an authoring tool allow you to create training content. However, after this most authoring tools won't provide you with any options to publish, share and manage your content. 
This is where an LCMS comes in. It means your company can create, store, reuse, and manage training materials all in the same programme. However, an LCMS comes with a myriad of other benefits.
What Are the Benefits of Using an LCMS?
Increased Collaboration: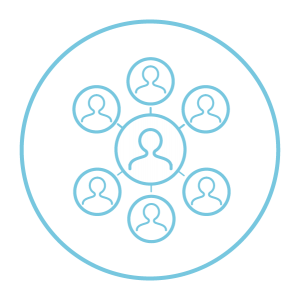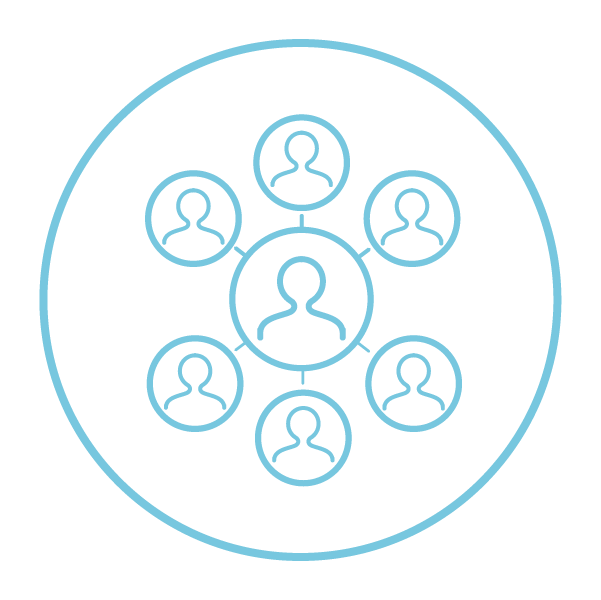 An LCMS typically allows multiple collaborators to work together to create content. It can then be published in a variety of multimedia formats such as SCORM, video and PDF. 
A study of over 1,100 companies found that collaborative organisations are five times more likely to be high performing. Better collaboration within teams can:
Increase workplace productivity by up to

30%

.

Demonstrate a

21%

increase in profitability.

Improve employee retention by

52%

.
Empowered Content Creators: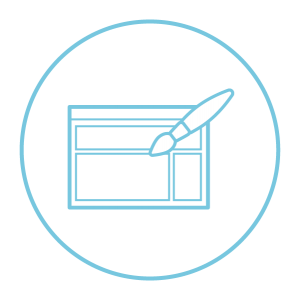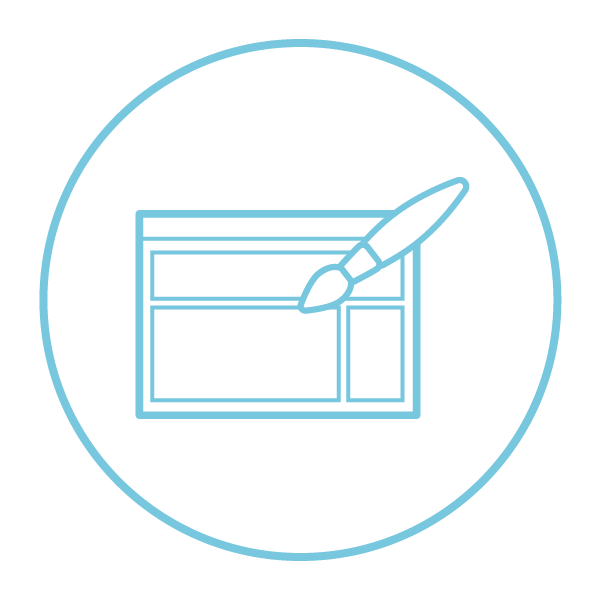 At the heart of any good training intervention is good training content. LCMSs empower your instructional designers and content creators to produce high-value learning experiences. They can then see the fruits of their labour by visiting the Reporting Suite. 
Access to this data, and to powerful content creation tools, can help them to craft better training experiences. They can use this information to ensure that their content is relevant and effective. This is important, as 60% of learners want to have access to content that meets their specific needs. 
Supports the Full Content Lifecycle: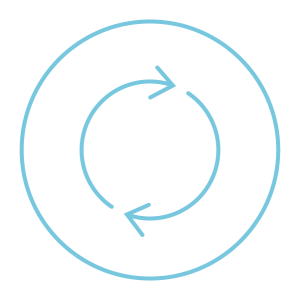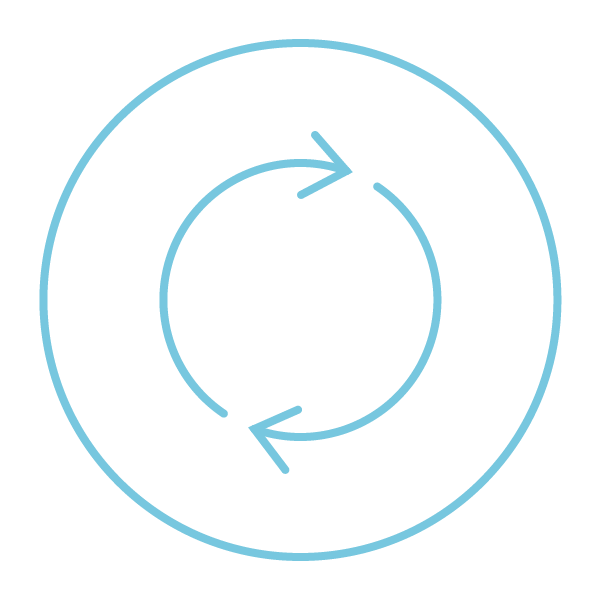 As previously mentioned, an LCMS is a one stop shop for creating, distributing and managing training materials. As such, you won't have to have separate platforms for all these aspects. 
This helps to save a lot of time, makes administration easier and reduces costs. If you only have a small amount of learners to train, then an LCMS can be incredibly cost-effective.
However, an LCMS is generally not as feature-rich as an LMS or even an LXP. As they focus on content, they don't provide classroom management features and cannot facilitate blended learning. 
Furthermore, many modern LMSs include a built-in authoring tool and / or content marketplace. This effectively transforms them into an even more powerful LCMS. In general, the line between these platforms is becoming increasingly blurry. 
What is an LXP?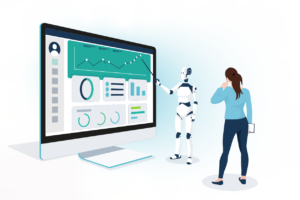 Now we're onto the last type of platform. LXP stands for Learning Experience Platform. And they're very much on the rise.
The LXP market is currently worth over $500 million and is expected to reach $2.2 billion by 2026. According to Josh Bersin, the LXP market more than doubles in size every year. 
In the beginning, LXPs merely served as an aggregation portal which helped learners to easily find and consume content. Nowadays, LXPs enhance usability so learners can seamlessly interact with multiple content types and systems in one platform.
Of the three solutions, LXPs are probably the trickiest to define. Typically, however, an LXP is seen as a platform where users choose learning from an array of personalised or recommended content. It's quite user-centric, rather than leaving all the power in an admin's hands.
As a result, LMSs are often categorised as 'push' platforms, where content is pushed to learners by admins and managers. LXPs, on the other hand, are 'pull' platforms. They empower learners to self-serve training options from a wide range of content. 
LXPs give greater freedom for learners to pursue areas of interest. Due to the use of artificial intelligence (AI) on the platform, an LXP presents content in a 'Netflix-like' interface, and pushes AI-driven recommendations. 
But the fun doesn't stop there. Let's explore some of the other advantages to using an LXP.
What Are the Benefits of Using an LXP?
Self-led Learning Experiences:

With an LXP, the learner is in charge. 'Pull' learning places learners at the center of their learning experience. LXPs utilise pain-free search functionality, a clean user interface and a dynamic user experience to create a compelling learning environment. 
All this, combined with AI-driven recommendations, results in a user-centric platform that lets learners guide their own journeys.
Skills Focus: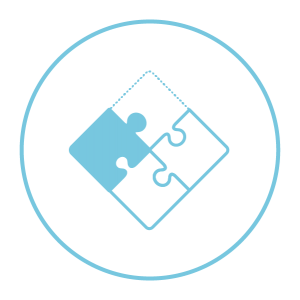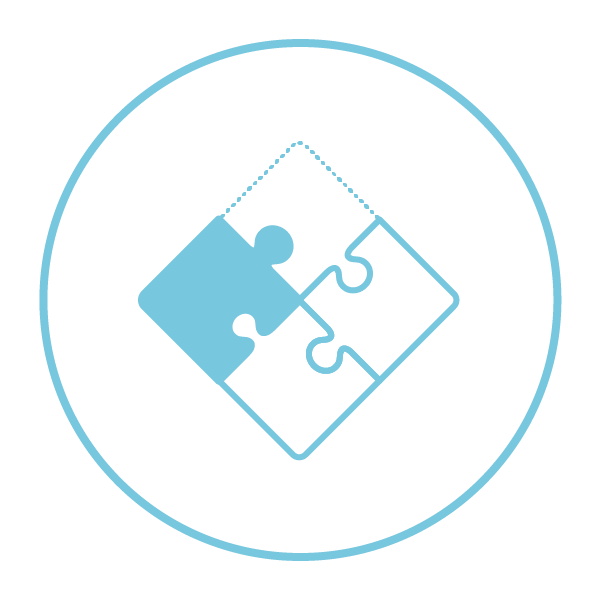 Many LXPs focus the learning experience around skills. To do this, they'll utilise skills taxonomies or content tagging options to forge a link between job roles, required skills or competencies and available learning experiences.
This helps learners to assess and then fill their skill gaps through the platform. Furthermore, some LXPs let learners see skills required for other job roles, so they can make plans for the future and build out their capabilities.
However, some caution must be taken here. There's criticism that more work needs to be done in developing skill-based systems which focus on strategic capabilities and not just skills. 
Relevant Recommendations: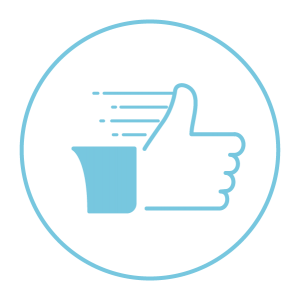 As an LXP is AI-powered, it can get to know you pretty well. An LXP will use specific data such as a learner's job role and previously completed content to determine what content they'll want to see on the platform. 
Additionally, it can automate the translation process and show learners localised content. That way, learners always see content that they can relate to and will find valuable. This is particularly appreciated, as 94% of learners say that personalised training is crucial for their success. Additionally, studies show that it also works to increase a learner's intrinsic motivation!
What's the Actual Difference?
Well… these days it's harder to pick them out. All platform types operate in competitive markets. They've been forced to adapt or die. As a result, many LMSs, LCMSs and LXPs have broken free of the arbitrary constraints that have been placed upon them.
For example, modern LMSs are now able to stimulate learner-led experiences rather than be fully admin controlled. Additionally, LXPs are embracing to-do lists and the type of compliance functionality you'd typically see on an LMS.
Furthermore, content marketplaces and integrations were previously common on LXPs and rare on LMSs. After all, LXPs rely on supplying learners with a wide range of content and learning experiences to enjoy. However, LMSs have also jumped on the content bandwagon. After all, what good is a learning programme without the right training content?
Some differences still remain of course. Adoption of Experience API (xAPI) has been much quicker on LXPs. This helps to track informal learning experiences and makes learning data more portable.
Before we wrap up, let's take one last look at the differences between these three platforms.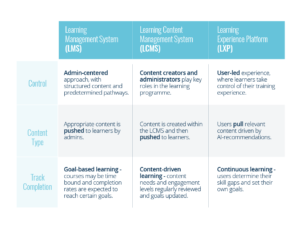 Final Words
There's a wide variety of learning platforms for companies to choose from. They all come with their own advantages. But ultimately, the best choice for your company comes down to your use case and your audience. 
Your organisation may need the structured approach that an LMS provides. On the other hand, you might prefer the 'all-in-one' solution that an LCMS offers. Alternatively, you could embrace a learner-led training experience and opt for a LXP. Your needs are unique, so choose wisely!
Growth Engineering's Impact Suite offers you the best of all worlds. Embrace strict content controls and run compliance programmes, or give the power back to your learners. You'll also be able to create your own training content and publish it directly to your learning library. Want to find out more? Get in touch with us today!
Drive Unlimited Learner Engagement Create Serious Business Impact
Engage your learners and drive real behavior change. Deliver the most effective online learning solution and improve team performance by as much as 75% year-on-year.