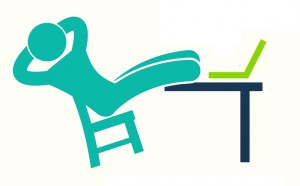 Being able to measure and monitor learner progress is an important part of rolling out an online training programme. After all, if you can't be sure it's paying off, what's the point?
The Academy LMS is a Learning Management System that focuses on securing learner engagement – which is great for learners, great for the training ROI and great for you as an organisation.
But we realise that you can't simply take our word for it: how can you be sure that engagement really equates to results? Sure, learners may be taking a lot of eLearning units, gaining numerous badges and sharing them on social media, but how much of the training content are they really learning? And will this learning ever translate to real-life changes in behaviour?
We know that understanding how well your training programme is working is key to establishing your return on investment. That's why we've focused on creating a reporting suite that does exactly what it says on the tin – it provides great reports that allow you to truly monitor learner progress and ensure the online learning is a success.
Our reporting suite is one of the most comprehensive in the industry, designed to give you unprecedented oversight into the inner workings of your learners. There's no need to sift through enormous spreadsheets, print of reams of paper or manually work out individual progress. The Academy LMS gives you what you want to know, and only that.
Here's how:
Filters
You can filter your reports by country, region, division, or your own pre-defined groups. Want to conduct some A/B testing to see which eLearning units are most effective, or in which order the modules should be consumed? No problem – simply group your learners according to which learning method they used and then run the report; you'll be able to compare the two to see which technique works best.
This helps you to tailor your future training to gain the best results for your organisation – because no two organisations are alike in their training needs.
Push reports
Reporting on the Academy LMS is seriously low maintenance. The Academy can automatically push the right reports to the right people, freeing up time for the more important tasks and allowing managers and admins to become more efficient.
Say you want a specific report run every week. All you'll need to do is set up the report requirements (including when, to whom it should be sent, and other stipulations) and set it to repeat each week or month. Easy, right?
Future-proofing
As with all aspects of the Academy LMS, we're passionate about continual improvements. We regularly update and innovate our reporting suite to reflect both client needs and trends that matter. That way you can be sure that if you need to know something, you'll be able to find it out easily.
The reporting suite on the Academy LMS truly is a remarkable feature. It makes monitoring the effectiveness of your online learning incredibly easy and straight-forward, which is vital when so much depends on the return on investment your training programme might secure.
The real joy of a powerful reporting suite is how much easier it makes it for you to evaluate your training. It will help you put together everything you need to prove your ROI. Want to find out more about how you can use your LMS to prove the ROI of your training? Then why not download our guide: How To Win Your Training Budget?