There are many different possible uses when integrating your learning management system (LMS) with your business systems and external providers. We discussed the most popular integration uses in learning technology in our previous article. Therefore, here we will take a look at the actual benefits of LMS integrations for your organisation.
The global learning management system market size is projected to increase to just over $38 billion by 2027. Initially used as a standalone solution for L&D programmes, learning management systems have now become crucial workforce tools for organisations around the world. Typical use cases of learning management systems include facilitating employee onboarding, leadership training, sales enablement, and many more.
Learning management systems have the ability to create, manage and deliver learning content, monitor employee progress, change behaviour and nurture team collaboration, and much more. Research shows 72% of organisations believe that an LMS gave them a competitive advantage which resulted in them thriving within their industry. Thus, the use of learning management systems as an essential business system software is increasing.
Making the most out of your learning technology with the aid of its integration capabilities can result in an increase in employee productivity and in efficiency of business resources.
Without further ado, let's dive into the benefits LMS integrations can bring to your organisation.
1. Reduce Systems Learning Curve
By integrating your LMS with existing tools within your business (and reducing the number of new tools required), you're helping to keep things simple for your audience. They can focus on learning only how to use the new LMS functions, this results in an accelerated learning curve. For instance, there's no need for them to find out how to join a lecture online, as they already know how to use their own video conferencing system.
2. Boost Employee Performance
A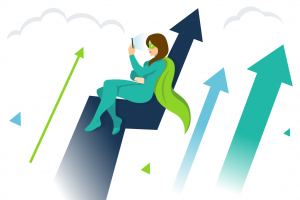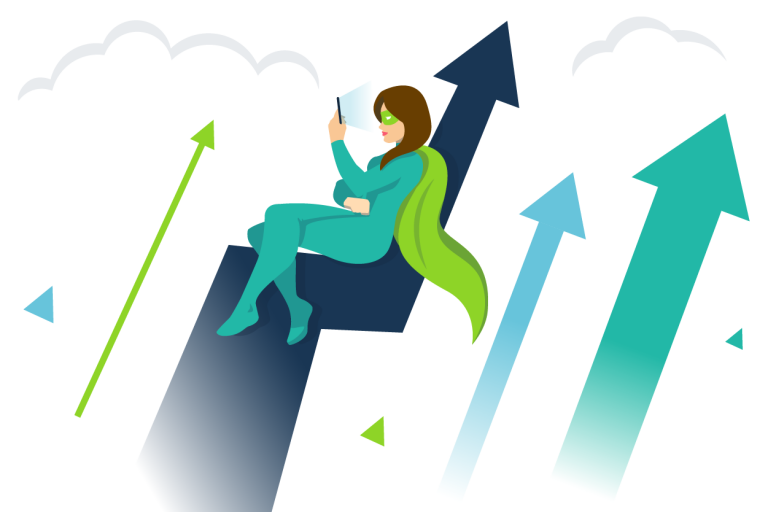 reduced learning curve and improved accessibility help boost learning engagement. Therefore, this leads to higher employee performance on the job. 
An LMS integration can automatically add new employees into your learning platform and ensure that they receive the necessary training. This will shrink the time it takes them to integrate within the company and reach their full productivity potential. Why is this important? Great onboarding programmes have shown to improve company productivity by up to 70%.
3. Increase Employee Satisfaction and Retention
Improving employee performance has a number of positive benefits. For example, employees feel their contribution is more valued, their self-worth increases as does their job satisfaction, and they tend to remain in the company longer. In fact, effective onboarding programmes have shown to improve employee retention rates by up to 82%. 
4. Improve Customer Service and Sales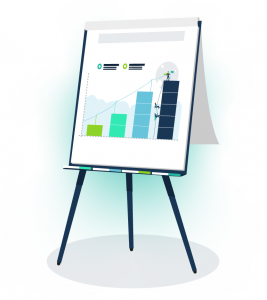 By integrating your LMS with your customer relationship management (CRM) system, you can make company product or service-related learning available to customers as part of the sales process or customer onboarding process. For instance, you could share product fact sheets and case studies with prospects at a certain stage in the buying journey, or a setup tutorial with customers who have bought your product.
Additionally, you could use your integration to address learning needs identified within your CRM on your LMS. This, in turn, can help to boost your employees' sales and customer service performance. For example, you can enroll sales employees automatically for product features and benefits presentation updates. Alternatively, recurring customer service inquiries or complaints can prompt the enrollment of employees to a sensitisation or resolution course. 
These courses could constitute a repository of knowledge and skills building tools addressing known customer issues, both internally and externally.
5. Facilitate Team Collaboration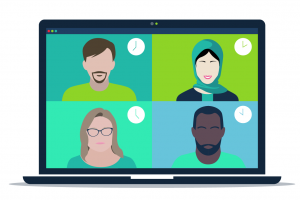 97% of employees and executives surveyed believe a lack of alignment within a team directly impacts the outcome of a task or project. Luckily, your LMS can integrate with your existing social and collaboration tools. By syncing these platforms up, you avoid splitting your users' attention and provide a one-stop social environment where effective learning can take place. Additionally, integrating with your calendar application allows the identification of free slots to schedule sessions.
Likewise, integration with the video conferencing platform you use provides a familiar environment for conference-style learning events. Moreover, integrating with your preferred instant messaging platform turns course interactions into an essential part of your company's internal collaboration.
6. Streamline L&D Tasks
LMS integrations help your L&D teams to streamline their work and expedite numerous cumbersome processes. Examples range from gathering learning content from third-party providers to creating rosters. While accessing all relevant data from different systems, administrators and back end developers don't have to sign in individually thanks to SSO integration. This helps to reduce time and effort. Additionally, they are able to collaborate with instructional designers, track course sales, and identify recurring issues customer service has to deal with.
7. Reduce Human Error and Redundancies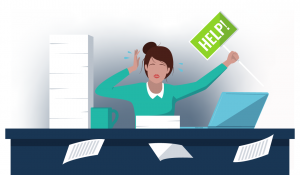 Working with multiple business systems within one organisation can quickly result in data integrity issues. Regular data syncing or one-off migration processes between multiple systems can be very tedious, time-consuming, and can result in errors. 
LMS integrations help completely eliminate input redundancy and errors. For example, if your LMS has direct access to user data (perhaps pulled from your HR system) then administrators do not have to key it in a second time. Instead, they just point the LMS to the right learner and voilà!
Likewise, your learners' achievements in your LMS can automatically sync with your HR system. This can be used to track their progress and performance. Additionally, all the data is seamlessly available a few mouse clicks away, even if it sits across different cloud providers. This makes it easy for admins to enter or retrieve information. It also provides management with all of the information needed to make decisions taking into account L&D factors.
8. Take Actions Based On Business Insights
Business Systems can provide important insight as to where there are issues or problems that need to be overcome. For instance, CRM systems can identify shortcomings in how customer relations are handled. Integrating an LMS with a CRM system enables you to immediately take corrective action and design and deliver a learning plan for your employees. With several business system integrations there are more opportunities for insight and corrective actions.
9. Measure the Effectiveness of Learning & Development Actions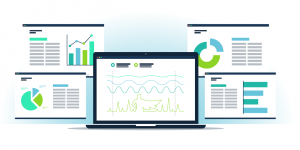 Conversely to using business insight, integration with business systems can link actual business results to training effectiveness. 
The Academy LMS's reporting dashboard can help you gain an understanding of how your employees are responding to your L&D programmes. Based on this information, administrators can modify or upgrade the available training resources to meet the required goal or objective.
10. Improves Return On Learning Investment (ROLI)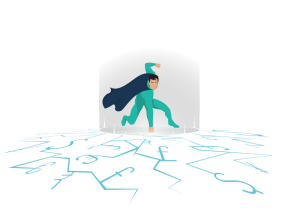 Developing employee or customer learning is an expensive investment. Luckily, using an LMS and boosting its functionalities with integrations with your existing systems both reduces the cost of the investment and improves learning and performance.
With integrations there's no need to develop or set-up internal services which are readily available and used outside the LMS. Thus, this reduces the total cost of learning, making it faster to deploy, and allowing more efforts to be focused on learning content.
All of the benefits laid out above also make the learning more effective and conducive to performance on the job, thus improving the "return" aspect of ROLI.
Final Words
As the number of available business applications increases, and as the degree of integration can vary widely, there is an ever-growing number of possible integrations. For example, you could decide to integrate with your HR system to boost employee performance, satisfaction and retention, or with your CRM system to improve your employees' sales and customer service performance. 
Each integration will bring about benefits for your organisation. Many of these benefits are laid out in this article, but you may well discover others that are of value to you. The potential is endless.
With integrations, you boost LMS functionality and increase the value of both your data and your LMS system. More integration means more LMS scope and reduced administrative burden. This gives you more time to focus on the learning content, the overall experience and your learners' performance.
With proper integration of your LMS, your human resources will perform as expected. You will build the necessary production and marketing capabilities faster than ever. You will capture customers and complete sales transactions better than ever. Furthermore, you will meet your customers' needs better and as a result have more bargaining power. Ultimately, you will be more competitive. 
In other words, integrating your LMS into your existing software stack isn't just an effective approach. It's a necessity.
Are you having difficulties making the most out of your LMS integrations? Would you like to know more about how LMS integrations could benefit you? Contact us now!
Unlimited Learner Engagement on
The Impact Suite
Tired of learning technology that doesn't make a difference? Fret no more! Our Impact Suite combines three multi-award-winning learning solutions with expertise from the Growth Engineering team.