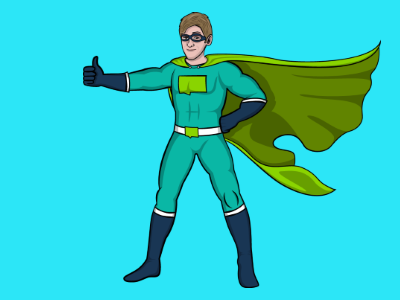 Ratings and reviews have become a major part of everyday life. People expect their opinions to be heard and this extends to your online training programme. Growth Engineering are here to make sure you don't overlook this key piece of functionality.
Tap into what learners are already doing on a daily basis. Whether it's rating that Netflix series they were up until 4am binge-watching, or taking to Amazon, raving about the incredible savings they made…

Review Your Situation
A successful and engaging LMS is one that makes employees yearn to return! You can't engage people that feel like nameless cogs in a machine. You need to treat them like individuals and give them a voice!
TripAdvisor has harnessed this power by giving tourists a platform to speak their mind about travel experiences. Over 200 million reviews later and engaged users feel like they are shaping the travel industry with their insights.
If you want an engaged learner, then deliver this same feeling of power to your employees. Allow them to leave reviews on eLearning modules. Reviews provide invaluable insight to fellow learners and admins alike, making learners feel valued and engaged with their training platform.
Turbocharge Your Learning Community!
A thriving social learning environment is just what you need to boost your LMS and an awesome review feature can deliver exactly that!
The reading and writing of reviews helps to nurture a sense of community spirit. It forges a bond between like-minded individuals, helping each other navigate through life. On your LMS, reviews can help your learners discover that Janet in HR found completing a module on, 'Superhero Diversity in the Workplace' to be "essential training that added extra dimensions to her skillset". Such helpful advice left by another learner reinforces that your learning platform is where social superheroes flourish.
An LMS Learners Will Rate
Anyone who has ever been on Netflix will know that film selection is always greeted with that classic millennial problem of option paralysis! The same applies for learners on your training platform, meaning your best content is often lost in a jungle of learning. Netflix has solved this problem with a few tricks that you can use to enhance the learner experience…
Learn Actually
Netflix will recommend films based on your previous ratings. Given a single thumbs up to multiple Rom-Coms recently? As a result you'll find yourself surrounded by a bumble of Hugh Grants. Offer your learners the same experience and make your training binge-worthy! With rating features, employees who rate a specific module highly will be recommended similar training content. This puts your employees on a learning pathway that they have shown an interest in pursuing. Therefore providing an ideal environment for unleashing potential!

Highlight Your Top Content!
How can you ensure that your most useful content is easily visible to learners? Millions of Netflix users saved you from watching ' The Green Lantern'  by rating 'The Shawshank Redemption' more highly. A lucky escape. Now harness this proven model for your LMS. A ratings system allows learners to determine which pieces of content were useful to others, before taking training for themselves. This will prove invaluable to both new starters and existing learners, letting them quickly find, the essential training you provide!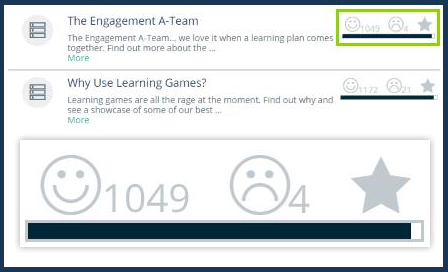 The modern learner is used to having a ratings & reviews feature in the online world. It's fast becoming essential functionality for your online training platform. A failure to implement rating & reviews means you doom yourself to an unengaged workforce unable to source your best content. Luckily for you, learning tech titan, Craig Weiss, has named our Academy LMS the best of the best in his NextGen LMS Grid. So say hello to the future and book a tour today…