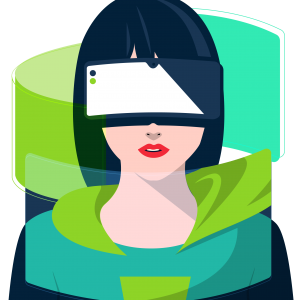 Social learning has been around for as long as there have been other people to learn from. We love to learn with other people and from other people. It's how we learn to do things growing up and something we take with us throughout our lives. 
As people have begun to realise this, social learning in the workplace has grown in prominence. Indeed, according to the 70:20:10 model of workplace learning, 20% of everything we learn at work occurs through social learning. That's a big slice of the overall learning pie.
But what about the future of social learning? How will it continue to develop alongside the rapid technological advancements we're seeing today?
We've put on our forward-thinking caps, delved into the research and carefully considered what the future holds for social learning. Some of these outcomes may be a few years away, whilst others may be closer than you think.
So without further ado, let's travel to the future!

What is Social Learning?
Before we talk about the future of social learning, let's talk about its past. Social learning theory became widespread due to experiments by Albert Bandura in the 1960s. His experiments proved that humans often mirror other people's behaviour. 
Bandura also noted that learning works incredibly well when others are present at the time. We learn well by observing others and also with others. In his famous article, Social Learning Theory, Bandura stated: 
"Most human behavior is learned observationally through modeling: from observing others, one forms an idea of how new behaviors are performed, and on later occasions this coded information serves as a guide for action."
In other words, humans learn when we watch someone else do something and then mimic their behavior. As such, when social learning is invested in and used properly, it has the potential to completely transform your organisation. 
Here are some stats about social learning to prove its power:
Social Learning Features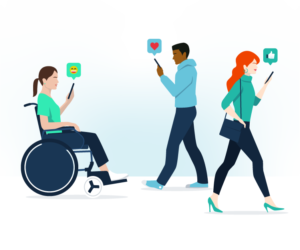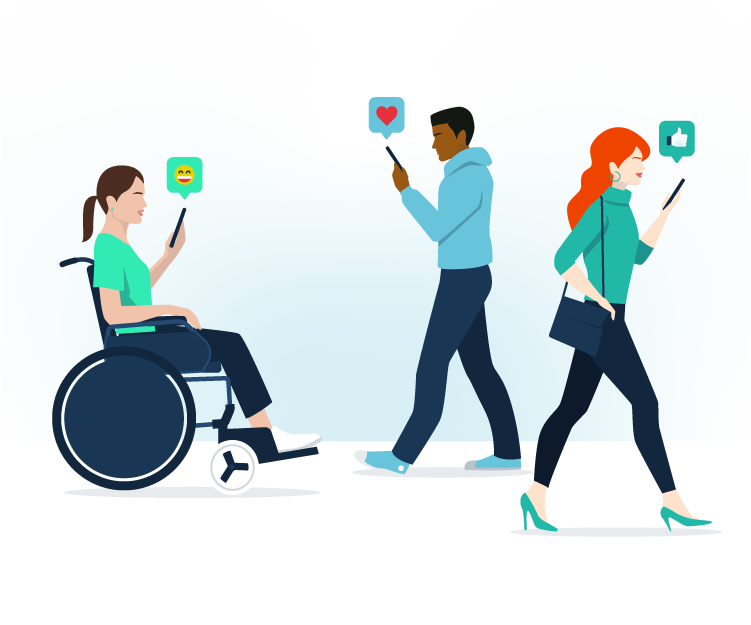 Our solutions, the Growth Engineering LMS and the Growth Engineering Learning App both utilise social features to create effective social learning experiences.
These features are synchronous, meaning that engagement occurs in real time. Due to their interactive nature, studies have shown that they're six times more effective than asynchronous tools. Social learning features include:
Social Streams:

Social feeds, where learners can come together to share their knowledge and communicate with each other.

Rating & Ranking:

Learners are able to rate and comment on eLearning modules / videos. This helps other learners to understand which content is relevant to them.

Chat Functionality:

Learners can use Live Chat functionality to communicate with each other about the training topics that matter to them.

Experts:

Got a question? Learners are able to find the most knowledgeable people about a topic and ask them directly. 

Battles:

Learners can go head-to-head in quiz-based Battles to demonstrate their mastery over specific topics. This helps to reinforce training content. 

Notifications:

Just like a regular social platform, learners get notified about new interactions. These include 'Likes' or comments on their posts.

Clubs:

Learners are able to join groups with like minded individuals. This fosters discussion between peers and helps to encourage knowledge sharing.
As social learning has proven to be so effective, organisations are constantly searching for innovative new ways to apply it to their particular business context. This includes implementing things like augmented and virtual reality. Both approaches have a myriad of benefits. Let's dive into this a bit deeper!
The Bridge Between Physical and Digital Worlds
Virtual Reality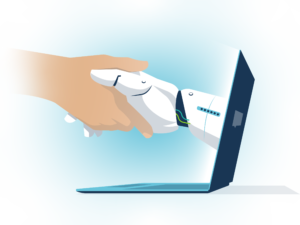 Virtual Reality (VR) is the use of computer technology to create a simulated environment. We're already able to create online learning communities, using an LMS for example. But with VR technology, we'll be able to create shared virtual environments. In them, learners can interact with one another using personalised avatars.
Imagine a VR game where colleagues are crew-members on a rocketship flying through space. Unfortunately, disaster has struck and they have come under attack. The only way to defeat the onslaught of marauding aliens is by correctly answering questions relating to a recent training module. Now that's a sure-fire way to increase knowledge retention!
The increase in engagement from implementations like this will have a huge effect on business impact. Did you know that disengaged employees cost, on average, $3,400 for every $10,000 of their salary? Additionally, a whopping 17.2% of a company's workforce is disengaged. These stats combined together are troubling. But with an engaging social learning approach, these become troubles of the past.
VR will be a fantastic way to bring people together, particularly for companies with staff across the globe. Being able to virtually 'meet' colleagues in differing locations means more knowledge sharing and deeper connections. These advantages can help save Fortune 500 companies $31.5 billion annually!
Augmented Reality
Augmented Reality (AR) is similar to VR, but instead of creating new virtual worlds,  it simulates effects in the real world. One great AR example is how Google Translate's camera feature magically translates any text captured on screen in real-time. 
Another great one is an AR app called Star Chart. With it, you can look through the eyes of your phone camera to see detailed information relating to every star in the night sky.
AR has already started to make its mark in various fields. For example, the healthcare industry has developed AR glasses for medical students. With these, they can view a virtual human body in 3D!
Similarly, Porsche makes great use of AR glasses. They project step-by-step bulletins and allow remote workers with additional expertise to see what the technician sees. This allows them to provide real time feedback and creates colleague connections that transcend geographical boundaries. 
Benefits like this can shorten service resolution time by up to 40% and increase productivity by 30%!
Other companies should and will continue to follow suit. Take a look at these statistics: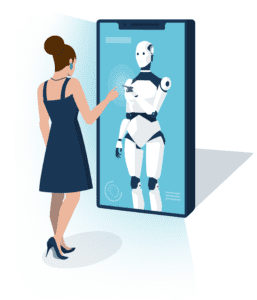 Virtual Environments
Augmented and virtual reality (AR/VR) are, ironically, rapidly becoming something real. The technology has hit a point where it's creating real business impact for companies. 
A recent report found that 82% of companies currently implementing AR/VR say the benefits are either meeting or exceeding their expectations. As a result, businesses are investing in these approaches more than ever. In fact, the training industry is one of the two industries that are expected to receive the largest investment in AR and VR by 2024. $4.1 billion to be exact!
Due to the COVID-19 pandemic, the importance of digital social learning has increasingly come into focus. This has been referred to as 'cyborg education'. That's because mobiles are now seen as extensions of ourselves and a big part of modern day learning experiences. Likewise, VR has become much more mainstream in education and will continue to be a big part of it. 
In schools for example, VR is already being used to transport students on field trips to historic locations. All without having to leave the classroom. Immersive experiences like this mean learning becomes accessible to all. They also help to promote peer interactions, as students are encouraged to discuss their VR experiences with each other.
It's also being used to drive social-emotional learning (SEL) with VR headsets. This will allow students to deepen their social and relationship skills by talking to students around the world!
Social Learning Games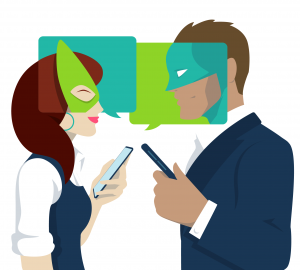 The future of social learning games is bright. And here at Growth Engineering, we always keep our eye trained on the latest game-based learning and gamification updates.
In our report on the future of gamification, our experts noted that gaming innovations will pave the way for better social interactions. The lead game designer at WHO, David Chandross, had some great insights. He stated that VR experiences will be designed to integrate with game mechanics and learning outcomes. As such, gamified experiences where employees work together in open game worlds will soon drive motivation and engagement. 
Immersive VR games designed specifically to enhance social skills are on the rise. For example, Charisma is a game-based learning environment which used to be known as Virtual Reality Social Cognition Training. In this environment, players use avatars to engage with each other. They also practice social skills and pick up expert advice that they're then able to use in the real world.
Everyone's An Expert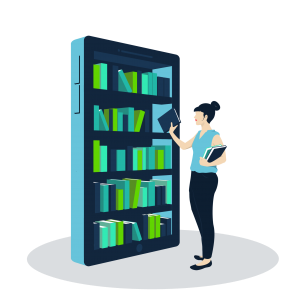 Most organisations designate certain people as subject matter experts (SMEs). These are the people who know more about their specialist topic than anyone else. They should always be your first point of call whenever you have a question.
Why not take this further? Approach anyone in an organisation and you'll find at least one thing they know better than anyone else. With all this expertise flying around, you simply have to tap into it as and when you need it.
As technology improves, so too will our ability to pair up experts with whoever needs their help. Improved learning tech can detect those who score highest on tests in particular areas and automatically designate them as SMEs. 
Then the next time you have a question on that topic, it will go straight to them. This strengthens communication between colleagues and can help to improve productivity by 25-35%!
Final Word
Social learning on its own is pretty effective. However social learning becomes even more powerful when coupled with technology. And as this technology evolves, the future of social learning becomes even more exciting.
For the future of social learning, you can expect to see a massive increase in the use of AR and VR and more seamless communication through technology. Advancements like these work to create new environments for learning and drive deeper training engagement. Engaged employees have the power to do wonders and you will soon see the positive impact they have on your organisation. 
Would you like to hear more about how social learning works and how to tap into its power? Download our free whitepaper 'Social Is Super: The Social Learning Handbook', today!
Drive Unlimited Learner Engagement Create Serious Business Impact
Improve your teams performance by as much as 75% year-on-year. Use the power of gamification, social learning, and behavioral science to drive real results.