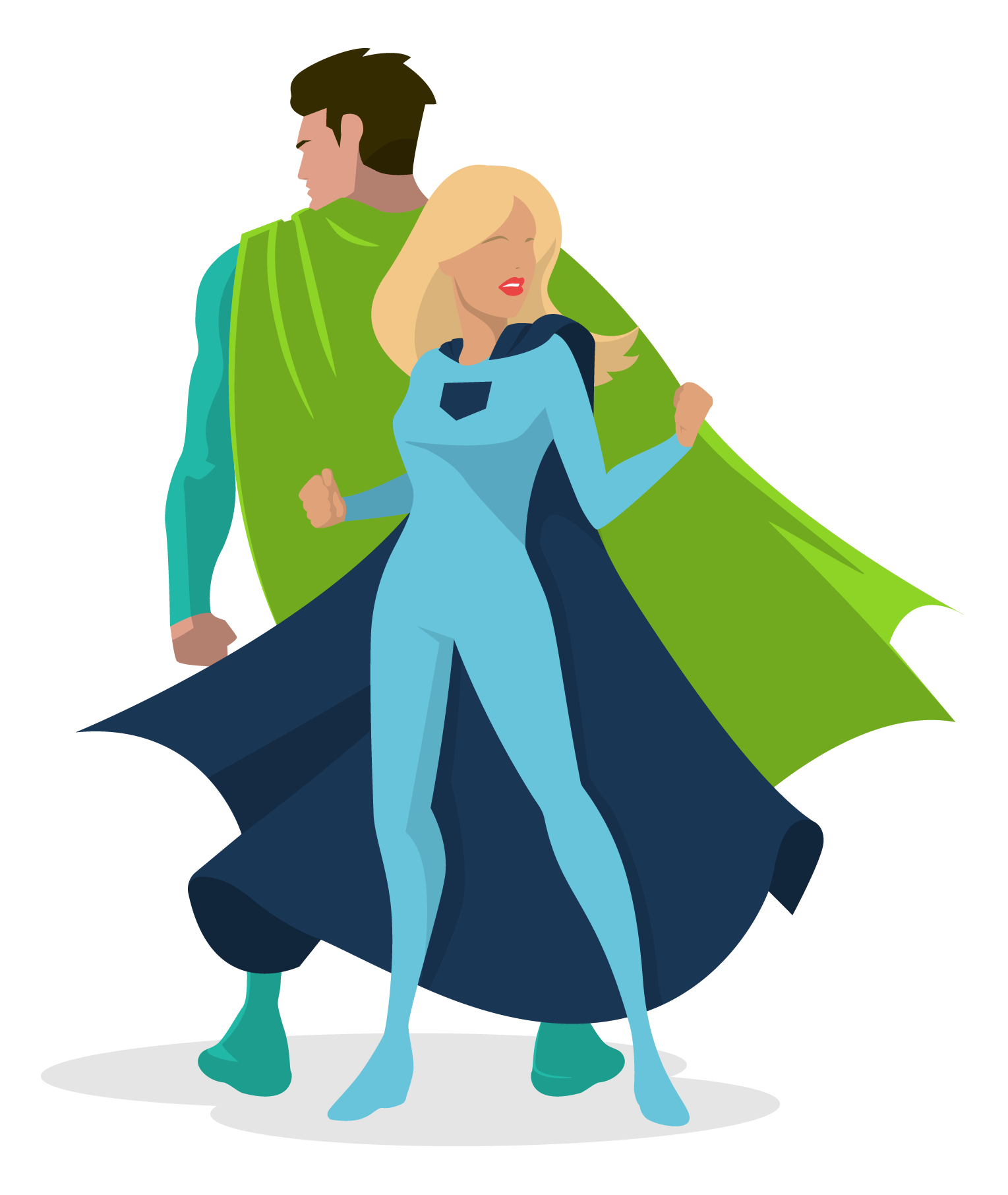 Your frontline staff are your foot soldiers, cheerleaders and rockstars. They're typically the face of your brand and represent your values. As such, their importance to your organisation is undeniable.
In fact, did you know that if a customer experiences good service, they'll tell 2-3 people? If they experience bad service, they'll tell between 8-10 people. 
Add to this the rise of social media and consumer review sites, and it's easy to see how your frontline staff can be the difference between unwavering brand loyalty and a customer who leaves without ever looking back.
But what exactly does it mean to be a frontline worker, and what's the best way to deliver training to this important audience? Let's have a look!
What Is A Frontline Worker?
Frontline workers perform tasks that provide essential service to your customers. In fact, they are typically in the trenches, handling problems, overcoming obstacles and representing your brand.
Frontline workers operate at the proverbial coalface, interacting directly with customers. If your frontline employees don't show up for work, you'll find it difficult (or impossible) to deliver your service or solution to your audience.
As such, they execute tasks on all levels that are crucial in keeping your operations going. And being the face of your brand, the importance of frontline workers cannot be overstated.
Key Worker Vs Frontline Worker
The concept of key workers is not new, but it has been discussed frequently in the last few years. In fact, since the Covid-19 pandemic, the term 'frontline employee' has become wrapped up with the term 'key worker'.
Now, both terms are sometimes used interchangeably, even though there are specific characteristics that set them apart. So, what's the difference between a key worker and a frontline employee?
At the height of the pandemic, the UK government defined key workers as those who deliver essential public services that keep society running. These include, for example, frontline workers in the healthcare sector.
But whilst all of these key workers are frontline staff, not all frontline employees are key workers. Typically, the distinction focuses on the amount of interaction these employees have with people. After all, frontline workers often work in public-facing roles and have a higher rate of face-to-face interaction, but they don't necessarily provide essential public services.
Frontline Roles
The roles of frontline staff vary widely. In fact, they can work in various establishments, like stores, restaurants, beauty salons, hospitals, factories, educational institutions, warehouses and construction sites.
Let's have a look at some examples of frontline roles in different industries:
| | |
| --- | --- |
| Industry | Roles |
| Health and social care | Doctors, nurses, midwives, paramedics, social workers, pharmacists, hospital workers |
| Education and childcare | Teachers, social carers, specialist education professionals |
| Public services | Justice system workers, religious staff, journalists, charity staff |
| Local and national governments | Workers handling the payment of benefits, the delivery of and response to the EU transition, and certification of goods |
| Food and goods provisions | Food production workers, workers in distribution supply chain, sales staff, chefs, waitstaff, delivery personnel, factory floor workers |
| Public safety and national security | Police, fire service employees, military, armed forces, prison and probation staff, security |
| Transport | Workers in the air, water, road and rail transport systems |
| Utilities, communications and financial services | Essential financial provisions staff, telecommunications workers, oil, gas and electricity suppliers, postal and delivery services, waste disposal staff |
What Sets Frontline Roles Apart from Others?
Frontline staff require a particular set of skills. This is because they are the face of your organisation and, more often than not, the only contact customers have with your company.
The customer-centric role means that your frontliners need to be soft skills superstars. The desired skills include, for instance, composure, poise, adaptability, empathy, intuition, common sense, wit and any other types of emotional intelligence.
Below are some of the most important skills your frontline workers need to operate in their roles successfully:
Communication
Frontline employees need to know how to communicate via all mediums. Be it email, live chat, social media and, of course, face-to-face!
Empathy
People spend 70-80% of their day involved in some form of communication. 55% of that is devoted to listening and empathising. Empathy is critical in customer service. After all, it removes all corporate lingo and allows staff and customers to communicate on a human level. 
Patience
Be it lost orders or faulty products, customer service operators, amongst other frontliners, have to deal with complaints and customer queries. A lot. It's fair to say a little patience goes a long way!
Flexibility
Every customer interaction is unique. Frontline workers, therefore, need to adapt quickly to situations. A call centre staff member can take up to 200 calls a day. That's why customer service training for frontline staff has to be spot on. 
But how do you offer training that hones these skills? By using the best learning technology around, that's how!
How To Train Your Frontline Staff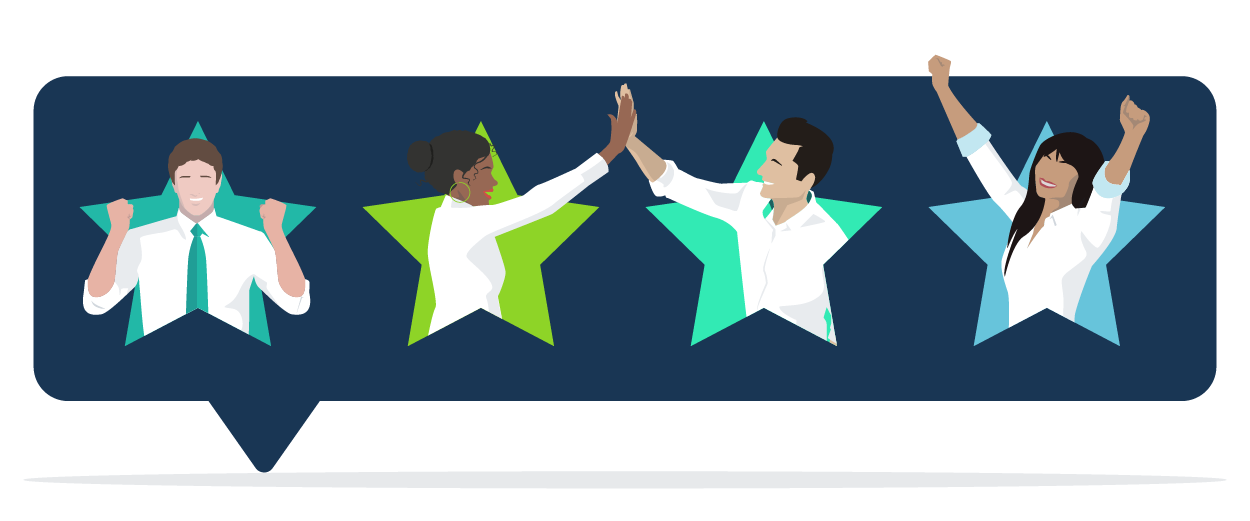 The business world has changed dramatically in the last few years. Now, businesses need a new approach to ensure their employees are properly supported. This includes your frontline workers.
It's becoming more important than ever to provide adequate support for your frontline employees. Inferior training could lead to disengagement, reduced performance and a wave of negativity against your company. In the age of social media, a bad reputation can spread like wildfire.
In turn, better support for your frontline staff can translate to greater agility for your business. After all, they are critical to your overall productivity and reputation. 
Frontline staff are trained differently from other members of staff — and they have to be. They may not have their own workspace or the same access to technology as other workers, but they do have a unique front-facing role in your organisation.
Whether it's sales, customer services, or social media executives, training your frontliners is not an instant process. It's a never-ending learning curve. 
Let's have a look at how you can support and motivate your frontline staff through training!
1. Improve Accessibility
Your frontline staff are typically very busy and often have to juggle an assortment of tasks at once. In addition, they usually don't operate in an office, which makes it a tad more difficult to organise effective training.
As a result, you need to increase accessibility to training to ensure your frontliners can build it into their busy and often unpredictable schedules. One way to do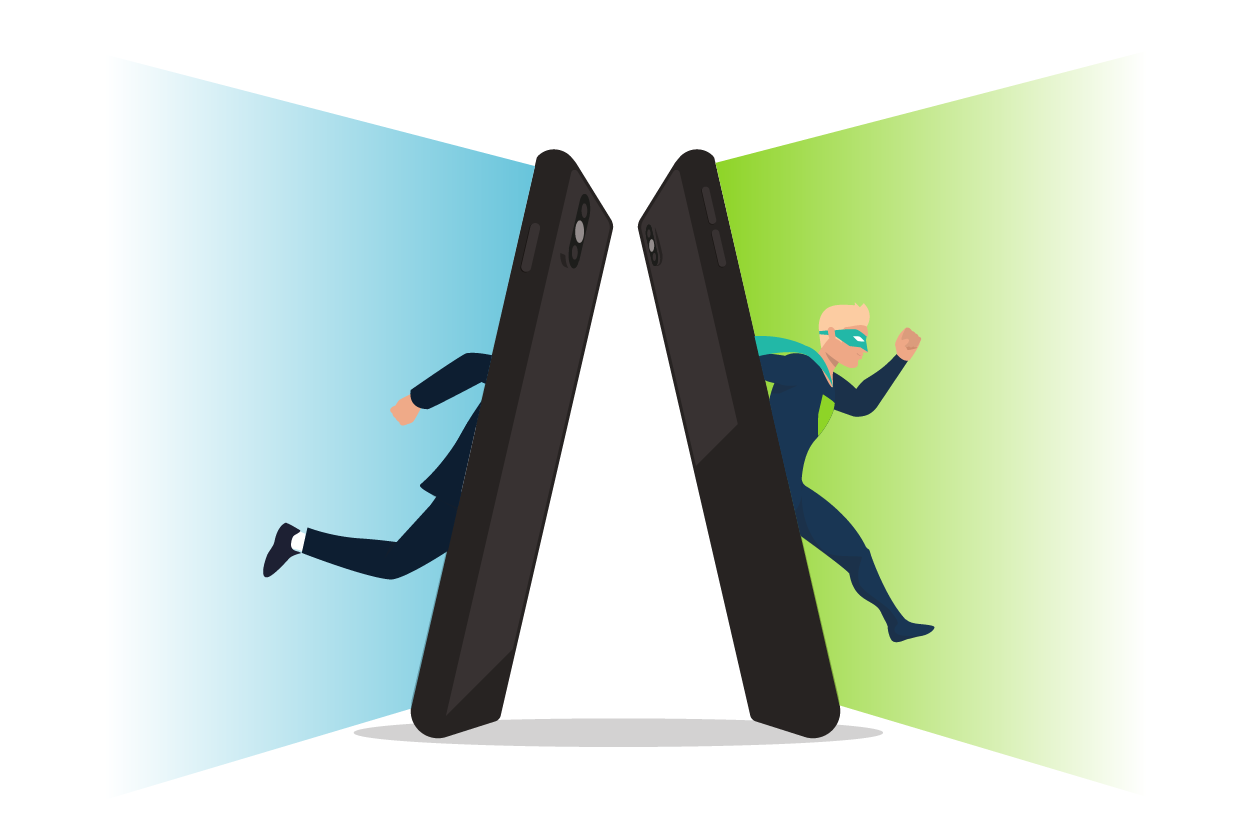 this is to introduce mobile learning!
As learning happens on a mobile device, your frontline workers get umpteen opportunities to learn without the shackles of a desk. They can learn on the go and
 create a habitual approach to learning.
Even better, by utilising microlearning, your training content will be quick and easy to consume. A microlearning approach focuses on spaced repetition, which can improve retention by a whopping 800%!
Combined microlearning and mobile learning are a match made in heaven. Including both approaches in your training programme ensures even your busiest frontline workers can receive effective training.
2. Have Open Communication
Open and clear communication helps you to empower your frontline employees. But as we know, good communication is a two-way street. 
By enabling communication, you can make your frontline workers feel part of a team. This, in turn, helps foster a sense of purpose, which is essential for increasing productivity. 
After all, it communicates the idea that your frontline staffs' work goes beyond metrics and sales. It helps them to see how their job directly impacts the lives of others. Identifying that your work is beneficial for others is a driving force for many frontliners.
In addition, leading by example helps you develop your frontline workers' communication skills, which is arguably one of the most important skills to get right. After all, bad communication will lead to straying customers. 
In fact, 89% of customers have switched brands due to a poor customer service experience. This means frontline communications training should cover a whole umbrella of soft skills, including politeness, clarity, transparency and empathy.
3. Take Advantage of Scenario-Based Training
It's true what they say; you learn more on the job than you do in training. That's why your frontline workers' training needs to provide exercises that help them to navigate through an assortment of situations. These should be experiences that they are likely to face in real life.
Scenario-based training will help you to cover at least some of the on-the-job issues they are bound to encounter. As such, this approach should be a regular part of their training, rather than only occurring during onboarding. 

After all, the more you reinforce these scenarios, the more prepared your frontline workers will be to tackle them in the real world.
Scenario-based learning experiences can be hugely beneficial. The positives include:
Championing 'failing forward': the ability to fail before an event has taken place.

Improving retention

by triggering memory and storytelling.

Keeping learners engaged by putting them in the scenario.

Helping your learners apply their knowledge effectively.
4. Offer Customer Service Training
Research by UKCSI found that the number of UK customers experiencing service issues has risen to its highest level since 2009. This leads to complaints, returns, lost revenue and countless other issues.
While some of these issues are justified, some are made by the notoriously dreaded – drumroll, please – difficult customer. Be it retail work, social media managers or (especially) complaint handlers, dealing with difficult customers is part and parcel of being a frontliner. 
And that's why your frontline staff need adequate customer service training. Thankfully, modern learning solutions, like Growth Engineering Learning App, allow your frontline staff to learn how to take control of these challenging situations.
For instance, the previously mentioned scenario-based training is an excellent way to provide tailored learning experiences that present your frontliners with situations they may encounter. These kinds of exercises can help fine-tune your frontline staff's emotional intelligence.
In addition, social learning tools, like Clubs and Social Feeds, are an excellent way to help your workers share their experiences.
5. Optimise Training for Upselling Opportunities
Let's not beat around the bush; the goal of most companies is to make a profit. As such, whether they work in retail, construction or customer services, your frontline staff should be prepared to turn every opportunity into a sale.
40% of salespeople say prospecting is the most difficult part of the process, while 36% struggle with closing a deal. Some people may be natural sellers, but realistically these high numbers come from a lack of training. 
The more someone knows about your company, target audience and your products, the more confidently they'll be able to convey the benefits to any potential

 customers. This is true whether we're talking about professional salespeople or frontline workers in general. 
An online platform makes it ever so easy to create upselling training campaigns. These campaigns can focus on specific strategies or products tailored to your frontliners' job role. 
Personalised learning experiences are essential to ensure the right training reaches the right person. After all, your sales staff have very different training needs than your delivery personnel.
6. Communicate Clear Vision
Presenting a clear vision of your organisation helps you to increase your frontline workers job satisfaction and buy-in. Your vision needs to be clear enough that all levels of your business can understand it. Similarly, a concise vision is easier to communicate.
Your organisation's vision shapes your entire culture, including your training initiatives. Understanding the vision and goals of the business helps your frontline employees to incorporate them into their own work.
This is essential as your frontline workers are typically the face of your organisation. They can then convey the message effectively and accurately to your customers.
7. Demonstrate Brand Values
Your brand values guide your operations and decision-making. As such, it's essential that all your employees understand your brand values. This ensures they embody the same set of standards.
This is especially true when it comes to your frontline workers. They need to demonstrate your values at all times, and therefore, they need to know and understand what they are.
For instance, here at Growth Engineering, we have three simple yet important values; be kind, be bold and be responsible. This is something that we promote at all times.
You can do this by making sure your training content explains what your brand values are and why they matter when staff first join your organisation. Then thoroughly reinforce that training throughout their career development!
8. Ask For and Provide Feedback
Your frontline workers often know your customers better than anyone else. They know the typical issues and needs your customers are encountering. And this makes them a great resource for your organisation.
As such, asking for and using their feedback enables you to streamline your processes and spot any issues. This, in turn, helps you to foster collaboration and loyalty as your frontliners know their voice matters. 
In addition, it's important that your frontline workers know what is working and what isn't. While annual and quarterly performance reviews are important, they alone are not enough.
Luckily, you can use your learning technology platform to create effective instant feedback cycles. For instance, gamification features are an excellent way to showcase how well your frontliners are progressing.
9. Organise Coaching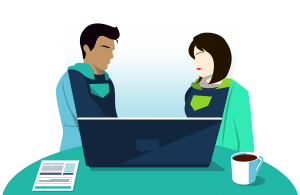 Being a frontline worker is not easy. They often deal with difficult situations and customers, new challenges and things not going as planned. Many frontline workers are also key workers and help to keep society running.
These attributes make frontline employees unique. If your L&D professionals and instructional designers have never worked in such a position, it may be difficult to understand the true depth of training your frontline workers need.
That's where coaching comes in! Coaching can empower your frontliners at all levels to leverage their skills and achieve their goals. They will receive knowledge from more weathered individuals in similar positions and learn from their treasure trove of experience.
10. Invest in Onboarding
While a great onboarding programme is important in any role, it's especially so with your frontline workers. After all, your newly-hired frontliners will be working in a fast-paced environment, typically in customer-facing roles. There is no room for errors!
Employee motivation starts at the beginning. As such, to ensure they are able to provide the best possible customer service straight away, you need to create a solid foundation for their success.
An effective onboarding programme helps you to communicate the previously discussed brand values and vision. Similarly, it helps you to introduce your new employee to your business culture while ensuring they have the right tools to complete their tasks.
11. Reward High Performers

Being a frontline employee is hard work. They are often the first ones to receive customer complaints or deal with stress related to customer communications. They also have to be accustomed to working in a fast-paced environment.
As such, your training programme should reward your high performers. Recognising their efforts is one of the best ways to make your frontliners feel valued while increasing motivation.
You can use your online learning platform to offer both tangible rewards, like an extra day of annual leave or company-branded swag, or intangible rewards, like company-wide recognition and praise.
Similarly, gamification features like Badges, Leaderboards and Experience Points (XP) are an excellent way to provide recognition. For instance, you can set real-world rewards, like a gift card or charity donation, which your learners can buy with their hard-earned XP.
12. Monitor Results
You cannot determine the success of your training initiatives without understanding the true impact it has on your frontline employees. As such, you need to focus on monitoring your results.
Your admins can analyse the progress your frontline staff members are making through your digital learning platform. For example, Growth Engineering LMS contains an inbuilt reporting suite that makes the analytical side of training much easier.
Assessments and test scores allow you to identify knowledge gaps and fill them with timely content interventions. You can use filters to customise the data on an individual or certain pieces of content.
Once you have determined what skills or knowledge your frontline workers need to practice more, you can reinforce it using platform features like push notifications. This helps you to guide your learners to the best learning content for their specific training needs.
Final Word
From showing patience at the returns counter to answering difficult lost order calls or driving hundreds of miles, frontline staff can be found in every corner of every industry. 
They hold the key to your success, which makes their importance immeasurable! As such, it's essential that your folks in L&D provide a wealth of support for your frontliners. 
Best-fitting strategies may range from a mobile training programme to social learning and gamification. But, one thing is clear: digital learning technology helps you to provide training catered to your frontline workers' unique position and needs.
Just like in any learning programme, engagement is the holy grail of frontline training! Our 150 engagement tips will help you to craft effortlessly engaging learning experiences.
Unlimited Learner Engagement on
The Impact Suite
Tired of learning technology that doesn't make a difference? Fret no more! Our Impact Suite combines three multi-award-winning learning solutions with expertise from the Growth Engineering team.