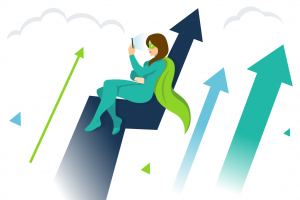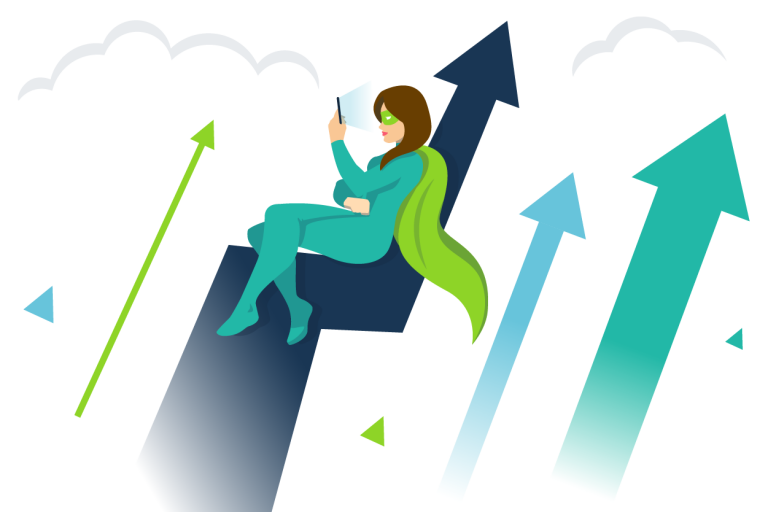 The importance of frontline staff cannot be overstated. They are the face of your brand.
When you think of the role of frontline staff, what springs to mind? Maybe it's customer services? Or is it sales? You also have consultants and marketing in the mix. Frontline staff can be working on all levels, be it trainee or managerial. 
They all share common qualities, however; they need to be informative, sharp and understanding when communicating with customers. 
So how do you ensure your employees on the frontline are battle-ready?
You do so by implementing a robust training programme that focuses on improving communication skills, sales skills and a strong sense of brand awareness.
Join us as we investigate how to empower your frontline staff so they're prepared for all circumstances.
Firstly, what qualities Should you look for in your lead singers? 
The Frontline Employee
Those in operations can shuffle around quietly and unnoticed in the background, as can developers (not always such a bad thing…) but there's no hiding for the rockstars on the stage! With a customer focus, these are the most essential qualities we look for when hiring frontliners: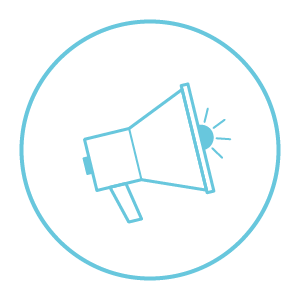 Communication
Frontline employees need to know how to communicate via all mediums. Be it email, live chat, social media and of-course the dreaded face-to-face! 
Here's our very own Juliette was some tips on communication and knowledge sharing:
Empathy
People spend 70-80% of their day involved in a communication of some form or another. 55% of that is devoted to listening and empathising. Empathy is critical in customer services. It removes the corporate lingo and allows staff and customers to communicate on a human level.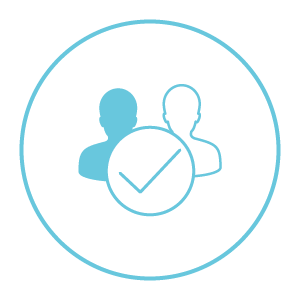 Patience
Be it lost orders or faulty products, customer service operators have to deal with complaints. A lot. So it's fair to say a little patience goes a long way!
Flexibility
Every customer interaction is unique. Frontline workers, therefore, need to adapt quickly to situations. A call centre staff member can take up to 200 calls a day. That's why customer service training for frontline staff has to be spot on. 
The 3 Best Ways to Train Your Frontline Staff
1. Scenario-Based Training
It's true what they say: you learn more on the job that you do in training. Employee experience and insight is what we refer to as intellectual capital. 
No matter what industry, frontline staff will need to harvest their intellectual capital quick sharp to solve an assortment of problematic issues. Scenario-based questions will cover at least some of the on-the-job issues they're bound to face.
This type of training shouldn't just be a crucial part of onboarding, but a regular occurrence throughout the career of the frontline. 
The benefits of scenario-based training include:
Championing 'falling forward': the ability to fail before an event has taken place
Improving retention by triggering memory and storytelling 
Keeping learners engaged by putting them in the scenario
Helping the learner to apply their knowledge 
Scenario tests can be implemented with the help of Growth Engineering Authoring Tool, our game-based authoring tool. Admins can create a dialogue that plays out a scenario. This can be between employee and customer, or between two employees, such as this example:
A great example of a scenario-based question for a frontline staff member would be:
'You're working on the returns desk and a customer comes in with an item of clothing they want to return. They don't have a receipt; what do you do?
a) Accept the return.
b) Apologise, but say you cannot accept the return without a proof of purchase. 
The more you reinforce scenarios like this, the more prepared your learners will be in the real circumstance.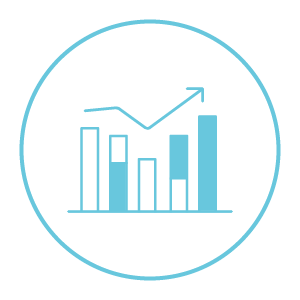 2. Monitoring Results using Admin Tools
Admins can analyse the progress of a frontline staff member through training tools such as assessments. Regular assessments can allow you to wheedle out any knowledge gaps. Once established, you can reinforce missing knowledge using platform features such as push notifications. 
Growth Engineering LMS contains an inbuilt reporting suite that makes the analytical side of training much easier. Admins can use filters to customise the data on an individual or certain pieces of content. They can also schedule further reports to keep on top of their progress in the frontline training programme. 
3. Optimising Upselling Opportunities
Let's not beat around the bush; the goal of most companies is to make a profit. Whether they work in retail, construction or customer services, your frontline staff should be armoured to turn every opportunity into a sale. Shockingly, only 8% of staff are responsible for 80% of company sales. 
This could be down to possessing the gift of the gab, but realistically it's probably having the right training. The more someone knows about a product, the more confidently they'll be able to sell.
Growth Engineering LMS can be used to teach all there is to know about your product with downloadable PDFs, videos, quizzes and much more. 
Furthermore, that knowledge will stick with the power of gamification! 90% of employees are more engaged when gamification is used in training. Admins can gamify the training of frontline staff by incorporating leaderboards, badges and experience points.
You could even offer real-life rewards such as meals out with the boss or days off. Working on the frontline can be a highly pressurised job, so any performance-related rewards will be fully welcomed. 
Final Word
As your frontline staff interact with customers daily, they represent your brand values. Inferior training might lead to a wave of negativity against your company name. In these days of social media, a bad reputation can spread like wildfire. This is why training your frontline staff is essential if you want to trump your competitors.
Monitoring results using admin tools can help identify knowledge gaps, which in turn, can lead to upselling opportunities. Scenario-based training can help cultivate the emotional intelligence needed to deal with different circumstances on the frontline. 
There's no doubt about it, the most valuable frontline staff mine from their wealth of intellectual capital. Want to know more? Check out our handy guide 'Your Guide to Intellectual Capital.'