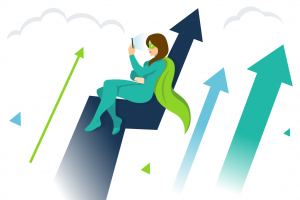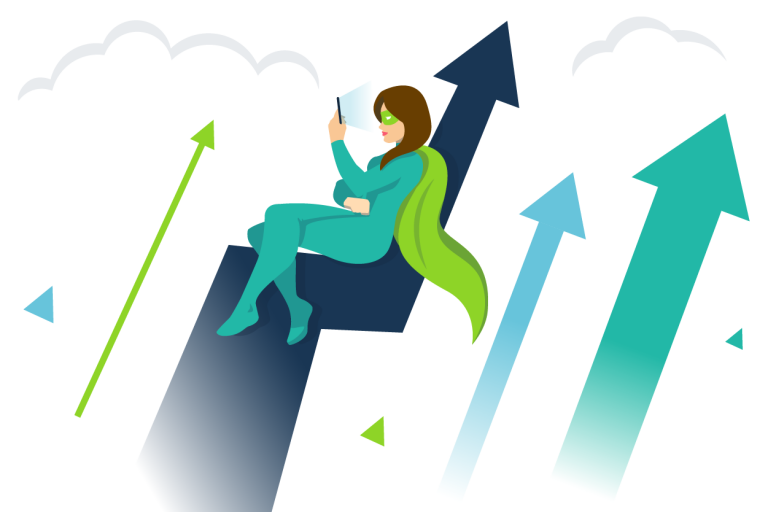 The importance of frontline staff is undeniable.
For instance, there's a famous customer service statistic that says if a customer experiences good service, they'll tell 2-3 people. If they experience bad service, they'll tell between 8-10 people. 
Add to this the rise in business reviewer sites, and it's easy to see how frontline staff can be the difference between unwavering brand loyalty and a customer who leaves without ever looking back.
Frontline staff are trained differently to other members of staff; they have to be. They're the face of your brand and they represent your values. Whether it's sales, customer services, or social media executives; training your frontliners is not an instant process. It's a never-ending learning curve. 
What is the Role of a Frontline Employee? 
They are your cheerleaders, your foot soldiers and your rockstars: they are your frontline staff! The definition of a frontline staff member is: 
The frontline role is usually the first port of call for the customer. Frontline employees are in the trenches, handling problems, overcoming obstacles and representing your brand. They're everywhere, they can work face-to-face, on the phone, or via all sorts of mediums – email, instant messenger or social media. 
Since the Covid-19 pandemic, the term 'frontline employee' has also become wrapped up with the term 'key worker'. The UK government has defined key workers as those who are critical to the Covid-19 response, or those who deliver essential public services. This primarily includes those who are at the frontline of health and social care. 
Whilst all key workers are frontline staff, not all frontline staff are key workers. After all, frontline staff are simply those who interact directly with customers. Some of these individuals do not provide essential public services.
Now that we've made this distinction, let's share some examples!
Examples of Frontline Roles
The role of a frontline staff member varies wildly. Be it, frontline staff, in healthcare or frontline staff in charity. Here are just a few examples:
Field Sales Executives
Service Personnel
Customer Service Agents
Consultants
Receptionists
Retail Assistants
Bank Clerks
Complaints Handlers
Social Media Executives
Hospitality Personnel
What Sets Frontline Roles Apart from Others?
Just like Liam Neeson, frontline staff have to have a very particular set of skills. This is because they're the face of the brand and more often than not, the only contact customers will have with the company. 
These soft skills include composure, poise, adaptability, empathy, intuition, common sense, wit and any other types of emotional intelligence (unlike Liam Neeson). 
We're guessing if your frontliners have got as far as the onboarding process, they're already pretty savvy; but how do you hone these skills of human interaction? By using the best learning technology around, that's how!
How To Train Your Frontline Staff
Unlike other departments, frontliners must master these obstacles if they're to succeed: 
Customer Communications
As a frontline worker, communication is arguably the most important skill to ace. Bad communication will lead to straying customers. In fact, 89% of customers have switched brands due to a poor customer service experience. 
This means frontline communications training should cover a whole umbrella of soft skills including; politeness, clarity, transparency and empathy. 
Customer Service Training For Frontline Staff
Thankfully, we've all learnt the importance of communication and many modern training technologies are based around communication. Growth Engineering LMS uses a host of social features designed to encourage teammates to chat, which is in itself good practise for when they converse with customers. When you consider that social learning counts for 20% of all learning we do at work, you can see why it's so important to encourage it. 
You can use it as you would any other social media platform, by posting on the social feed. Colleagues can share videos, PDF files, audio files, podcasts, GIFS, images, 'top tips', 'how to's' and anything else to raise the standards of customer interactions. Every post can be commented on and rated, tapping into that interactive pull that social media has. 
Check out these social learning tips from Growth Engineering's ideologist in chief, Juliette Denny:
Some customer-facing staff regularly work out of office, so creating an online community for your colleagues can be a great hub for everyone to meet and discuss work-related issues. 
Additionally, as Facebook alone welcomes 2.41 billion monthly active users, using a social media template is second nature to most of us. 
Difficult Customers
Research published in 2021 by the UKCSI has found that the number of UK customers experiencing services issues has risen to its highest level since 2009. This leads to complaints, returns, lost revenue and countless other issues.
According to the Financial Conduct Authority, the number of complaints recorded by UK financial firms in the first half of 2021 was 2.04 million. That's a lot of complaints! And that's just finance! 
Some of these will be justified, and some will be made by the notorious, the dreaded, the frustrating… difficult customer! (Duh duh, duuuuuuh!) 
Be it retail work, social media account managers or (especially) complaint handlers, dealing with difficult customers is part and parcel of being a frontliner. 
With modern learning solutions, frontline staff can learn how to take control of these challenging situations. 
Handling Difficult Customers
Admins on Growth Engineering Learning App can create tailored scenario-based training which can present staff with situations they may encounter. These scenario-based questions can offer up multiple choice answers that will instantly put your staff member in that scene. 
For instance, picture this scene. An irate customer has called up to complain that they have received the wrong sized jacket. You can see from their order that the size they have received is the size they ordered. What should you do?
Apologise and offer to collect free of charge.
Ensure you shout at them as much as they do you.
Calmly explain that the order details reflects what they've received and that they can return for an exchange if they want to.
It's examples like this that can help finely tune a frontliners' emotional intelligence. Scenario-based learning can be used in Battles, which are a competitive training asset unique to Growth Engineering. 
Demonstrating Brand Values
Our brand values at Growth Engineering are to be kind, to be bold and to be responsible. This is something we try to promote at all times. 
To ensure everybody embodies the same set of standards, it's imperative for all employees to keep up with your brand values. 
To ensure your frontline employees demonstrate your values at all times, it's essential they know what they are. Make sure to share content that explains what your brand values are and why they matter when staff first join your organisation. Then thoroughly reinforce that training!
A powerful tool to help you create brilliant content quickly is our game-based authoring tool, Growth Engineering Authoring Tool. With Growth Engineering Authoring Tool, you can create learning games peppered with handy info that reinforces your values and the qualities you want to see in your employees in a fun and interactive way. 
Make Sure They Keep Coming Back
Frontliners are very busy, and often have to juggle an assortment of tasks at once. They're either dealing with a mad rush on the shop floor or in the case of sales, often aren't in office for training.
With this demand for them to be everywhere at once, training can be hard to build into their schedule.
Keep frontliners engaged and they'll keep coming back to their training platform whenever they can! Gamification is a powerful tool to engage your learners. It uses the science of engagement learnt from video games and makes everyday tasks more enjoyable.
Final Word
Frontline staff hold the key to your success. Their importance is immeasurable. From showing patience at the returns counter, to answering difficult lost order calls, from driving hundreds of miles to get a deal signed; they can be found in every corner of every industry. 
It's up to us in L&D to create a wealth of support for the brave people on the frontline! We can do this by creating tailored employee groups and by posting help on social feeds. 
Want to discover more about gamification and what's to come?
Check out our awesome guide; The Future of Gamification.
In addition, don't forget to check out our 'The 3 Best Ways to Train Your Frontline Staff' , 'What's the Best Way to Provide Training for Key Workers' and 'How to Engage Retail Staff With Their Training'.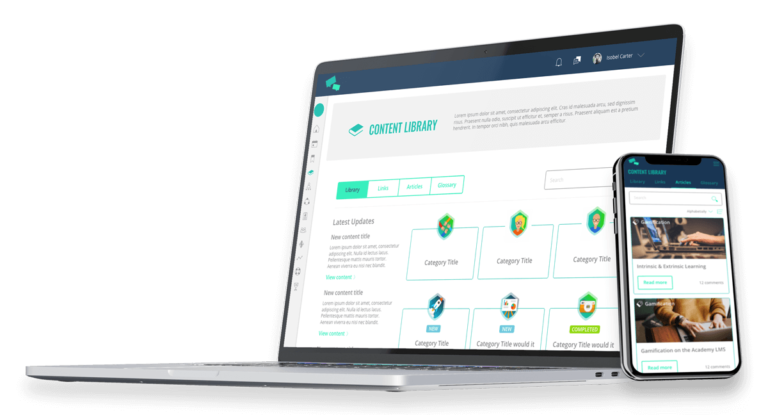 Make An Impact With
Growth Engineering's LMS
Our LMS is the world's most engaging learning management system. It uses game mechanics, social learning and epic meaning to drive real behavioral change.