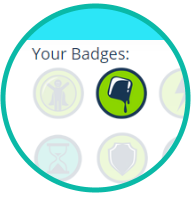 Here's one for you gamification gurus out there! We've talked a lot about how important badges are in a gamified online learning solution. A virtual badge might seem like a silly little trinket, but don't be fooled – these silly little trinkets actually affect your brain and change the way you approach a task, making you strive for awesomeness without even realising it!
You can read more about the psychology of badges and motivation here and 5 reasons badges motivate your staff here, but we're not going to cover that today. Today we're rolling up our sleeves and getting our hands dirty with some practical advice on how to make the best, most desirable badges your learners could wish for!
Ready to go? Okay…
Image is everything
It might seem superficial and shallow, but appearances matter when it comes to badges. Your learners go through a lot to earn these awards, so they need to look like they're worth working for. Don't worry. You don't need a top-notch design department to make a great badge image. With some rudimentary image editing software and a little time, you can create something truly magical.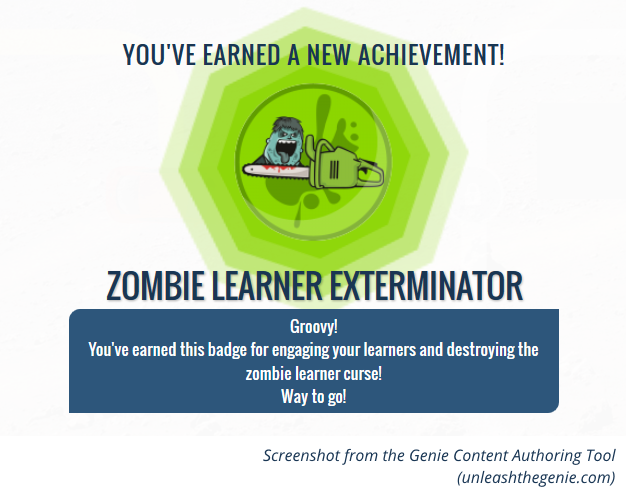 Once you've made your first badge, you'll then have something that can work as a template moving forward. Here are some pointers to help you:
Make sure the colours you use reflect your corporate identity.
Keep your badge images around 500 X 500 pixels to avoid loss in quality.
Use badge images that are relevant to the challenge at hand.

Make them earn it!
If you hand out badges willy-nilly for every little thing, you run the risk of devaluing them. Your badges should reflect the nature of the task, i.e. the more difficult the task, the more awesome the badge should be!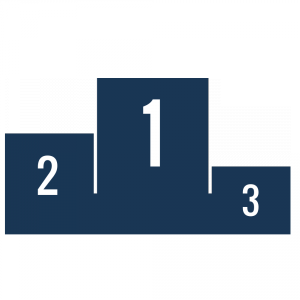 Now, we're not saying that you should hoard your badges like a white-knuckled old miser. It's perfectly okay to award badges for minor challenges too, but these should look like minor badges. One way that you can differentiate the good badges from the awesome badges is to colour-code them.
There's this little thing called the Olympic Games – you might have heard of it. Their medals are ranked from bronze, to silver, to gold. It's clear to everyone who takes part that silver is better than bronze and gold is better than silver. You could use a similar hierarchy with your badges and generate some Olympic-calibre competitiveness around your learning content!
Get the name right
What's in a name? Well to answer that question, let's try a little thought experiment. Let's say you've worked hard for a solid hour to complete an eLearning unit about performance management for managers. You finish your training and you get a notification on your screen telling you that you've won the Performance Management Training Badge.
Whoo-pee.
Now, imagine a bright and shiny alternative universe where you don't receive the Performance Management Training Badge. Instead, you get the Master Mentor badge! Not only have you earned a badge, but you feel like you actually are a master mentor. It feels good, doesn't it!? It's certainly a lot better than a mere functionally descriptive title.
Add a winning description
If your training delivery system is worth its salt, you'll also be able to add a description to your badge. This is usually used to tell the winner why they earned it. In much the same way as the title, this is yet another opportunity for you to make the learner feel awesome.
Generally speaking, you've only got a certain amount of space in which to fit your description. It'll take a little word wizardry to get your message across, but your description should:
Congratulate the winner
Tell them why they earned the badge
Tell them that they are amazing
If you can fit that into a couple of lines and keep it super-enthusiastic (the more over-the-top, the better), then you're on to a winner.
Let them show off
What good is a trophy if nobody but you can see it? To get the most out of your badges, you need to give the learner the opportunity to show them off! If we take the Academy LMS as an example, any time somebody earns a badge, it appears in the social feed for all to see.
The Academy also features a leaderboard which ranks everyone according to how many badges they've earned. Of course, we use our LMS for our own internal training and it never ceases to amaze how hard people will work just to knock their co-workers off of the top spot!
Even if they are virtual tokens, your learners will still be proud of every badge they earn, so you should also look for ways to let them share their badges outside of their LMS. Give them the means to share their badges on Facelink or Pinbook or whatever the kids are using these days, and they'll be only too glad to do it! If you're really clever, you can award badges for that as well!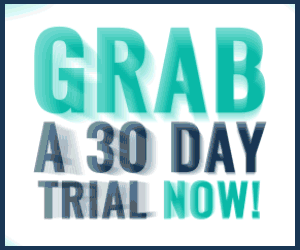 So look, we know you must be crazy-excited to try some of these ideas out for yourself and we've got the perfect playground for you! Just pop along to unleashthegenie.com, sign up for a demo (it's totally free!), and start building a game-based eLearning unit.
It's easy as pie to upload your own badge images, create titles and descriptions, and assign them to screens.
And just wait 'til you see what happens when you actually earn a badge! We won't spoil the surprise, but it's awesome!
Happy building!