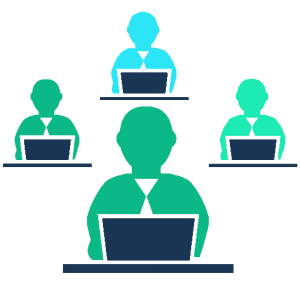 It's now more important than ever to make your onboarding process effective, pain-free and smooth. Good first impressions are vital, after all – a difficult start to a relationship doesn't bode well for the future, and high employee turnover is costing organisations more than ever.
Luckily, online learning is just the ticket to keeping your new – and current – employees happy. It's the perfect way to introduce the company's policies, get the newbie up to speed, get across your organisation's great culture and show the inductee that 'this is the way we do things around here'.
Here's why Learning Management Systems work for onboarding:
Prep for the first day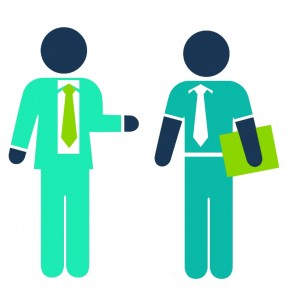 Even before the new employee arrives in the office – bright-eyed, bushy-tailed and clutching a takeaway coffee in sweaty palms – they can be introduced to the company culture. Generally speaking, employees will have to work a month or three months' notice at their previous organisations, which opens up a fantastic opportunity to get the newbie acquainted with how your organisation does things.
Industry knowledge
If your new employee is entering an industry they're unfamiliar with, or if your organisation is a unicorn in a herd of horses, then online learning is the perfect way to get them up to speed with a basic level of knowledge. Their first day won't be so daunting or full-on if they have a Learning Management System preloaded with all the relevant documents, policies and eLearning modules.
Housekeeping
There's a lot to take in on your inductee's first day. Don't overwhelm them with details or make them take notes all day long – chances are they won't be able to read their own scribbles! Instead, all the 'housekeeping' duties can be done on the Learning Management System. An 'FAQ' section can tell them things like where the cafeteria is, what the sickness policy is, who to go to for first aid and where the spare notebooks are kept. Plus, you never know whether other employees who have been with you for longer will need to be reminded of this information!
Introductions
There are two great things (actually, there are more like a bazillion) about our Gamified Social Academy. One, employees can get to know each other before they officially start work. We're all about encouraging communication and conversation, and it's so easy for employees to 'chat' or at least introduce themselves before their first day. The second benefit is that the Academy allows employees to keep in touch after the induction. In big organisations with thousands of employees, it can be tricky to stay in the loop with other departments or offices, but the Academy is searchable by division, job role and name. Never lose a potential friend again!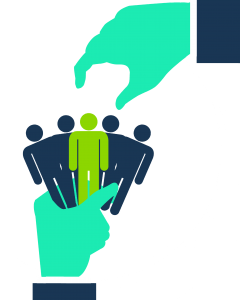 Competition
We'd be lying if we said we didn't feel a little bit of joy in seeing learners on our LMS fight it out to reach the top spot on the leaderboard… and it's sometimes even more fun when they're new! Gamification on the Academy – badges, points and achievements – encourages employees to really engage with their new LMS and the onboarding content. They'll be super motivated to watch the health and safety video, read the disciplinary procedure forms and complete the 'how do I work best?' eLearning unit. Everyone likes being top dog, and new employees have a lot to prove – gamification really motivates them to make the most of the onboarding resources available to them. They'll soon be up and running thanks to online onboarding!
We'd love to show you more of what our Gamified Social Academy LMS has to offer! Why not jump aboard one of our weekly webinar tours? It's free and easy!
[hs_action id="5176″]