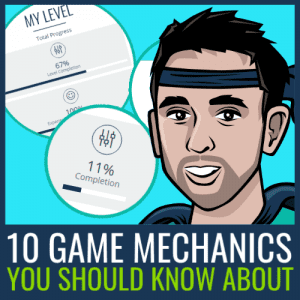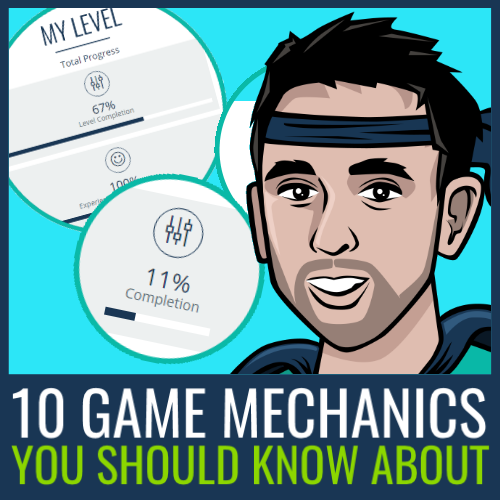 If you've read any of our articles on gamification, you'll more than likely have come across the term 'Game Mechanics'. Now, we're not talking about a car mechanic simulator here – Game mechanics are the tools that bring gamification to life.
To help you get your head around the idea of game mechanics in online learning, we've pulled together a handy list. By the time you reach the end, you'll be able to win Mastermind with game mechanics as your specialist subject!
Because we're kind and generous souls here at Growth Engineering, we've also included links to some more of our articles to help you get the real in-depth scoop about game mechanics!
Before we get to it, have a listen to what Juliette has to say on the matter:
EPIC MEANING
When hundreds of businesses jumped on the gamification bandwagon around 2011-12, the large majority of initiatives failed, prompting pundits to declare that gamification was dead. The reason these initiatives failed wasn't down to an inherent problem with gamification itself – rather it was the lack of a solid organisational goal.
Epic Meaning defines the purpose behind the initiative and it should answer the question that most learners have: 'Why should I bother?' Outside of any other game mechanic, Epic Meaning is the linchpin of success.
When you figure out the Epic Meaning for your business, this should be the foundation upon which the rest of the gamification elements are built.
Find out more:
NARRATIVE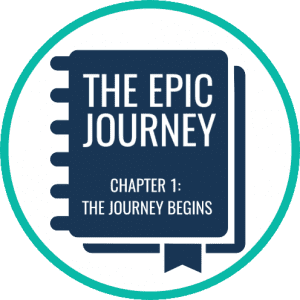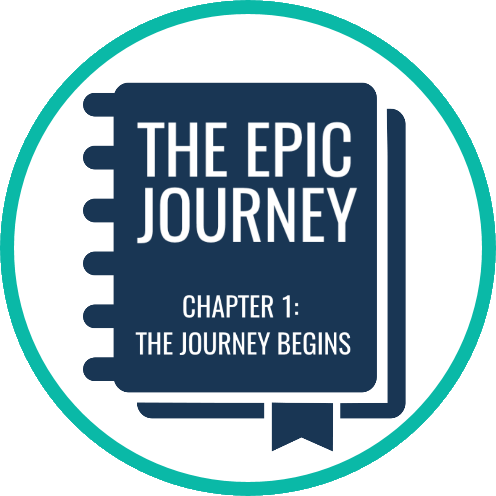 The meteoric success of the video games industry in the last 20 years is largely down to the fact that games are becoming more like other forms of entertainment. The advances in technology have allowed game designers to weave intricate and compelling stories throughout their games.
The desire for a good story is built into our DNA and it's thought that people remember things better when they're framed within a story, rather than as stand-alone facts.
Besides improving knowledge retention, a good narrative is also the perfect way to reinforce your Epic Meaning and give your learners a greater sense of purpose.
Find out more:
PROGRESS BARS
Progress bars are everywhere, from your social media profile to your bank statement. This visual cue does two things: it shows you how far you have come in a particular task and it adds an element of motivation.
Exploiting a little thing called the Zeigarnik Effect, these unassuming creatures play on our compulsion to complete the incomplete – that itch we simply have to scratch when we see a puzzle that's missing a piece.
This game mechanic is particularly useful when it comes to online training. It gives the learner much more visibility over their professional development and it spurs them on to complete more content, earns more points and badges, and of course, reach the top of the leaderboard!
Find out more:
POINTS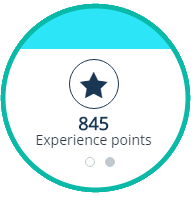 Any game you can think of, from tennis to Tetris, will use points to decide the best player. This game mechanic has become a huge part of the real world with things like frequent flier points and store reward cards. In both of those cases, more points are awarded to those who engage with the initiative the most.
On the Academy LMS, points can be assigned to different pieces of content. For example, if a certain test is particularly challenging or important, it would have a higher points value.
This is a really simple way to engage your learners and to spark behaviour change.
Find out more:
BADGES
Remember when you won that medal for acing the egg and spoon race at the school sports day? It feels great to win something, but it's even better to have a token of your victory – something that you can show off to your peers so they know that you are a winner!
Virtual badge cabinets have become a standard feature of most video games and they've even been used by non-game businesses like Foursquare and Samsung to engage their users.
Using badges and achievements in a learning management system is a great way to award your learners and to satisfy their natural desire for recognition.
Find out more:
ACHIEVEMENTS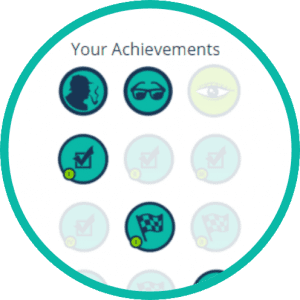 Achievements, like badges, are awarded to learners for demonstrating the desired behaviour. The line between achievements and badges can be blurry depending on how the system is set up, but at Growth Engineering, we define it thus:
Whereas badges are awarded to learners for completing specific learning goals, achievements are earned by interacting with the system.
For example, learners can unlock achievements for logging in for the first time, logging in for the 100th time, or they can even earn an 'Early Bird' achievement for logging in before 7 AM.
LEVELS
When it comes to creating a truly engaging learning journey, you can't get much better than levels! With levels, your learners can easily see their current progress and what they need to do to progress.
You can also create multiple pathways for different departments ensuring that the right learning content gets pushed to the relevant learners.
Check these posts out to find out more:
LEADERBOARDS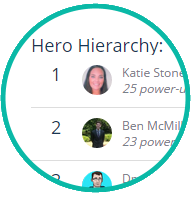 There's a huge difference between being good at something and being the best. We might not like to admit it, but we all love a bit of competition. As soon as you show everybody where they rank against each other, a curious thing happens – their engagement levels go through the roof!
We have incorporated leaderboards into various areas of both the Academy LMS and Genie, our game-based authoring tool. They show off who has earned the most badges or points, who contributes the most to discussion boards and who has been most active in building game-based eLearning units.
Find out more here:
CHALLENGES
There's nothing especially compelling about taking an eLearning unit or reading a compliance document. With the lack of interactivity and instantaneous feedback, the learner needs to really want to take the content – and sadly, that's not always the case.
Challenges work by framing the content in a more engaging way. Aside from delivering the content that the learner needs to consume, challenges can add an extra layer of difficulty by including quiz questions, specifying a time limit or setting a minimum pass rate.
COMPETITIVE PLAY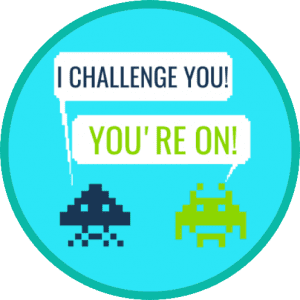 Social learning management systems are designed to build a community within the LMS as well as simply delivering content. Whereas this used to be considered an optional add-on, social functionality is now becoming the norm, meaning there are more opportunities to gamify the learning content.
On their own, challenges improve engagement and drive your learners to complete more content, but there's a way to boost that engagement even more. When learners are able to challenge each other, elements like competition and status come into play. The really great thing is that this increase in engagement requires no additional intervention from the LMS admins!
So there you have it, 10 game mechanics that you need to know about if your gamified online learning is to be successful. However, the game mechanics alone aren't enough to create a truly awesome online learning experience. If you want to know how to effectively use them, download our white paper by clicking the button below!