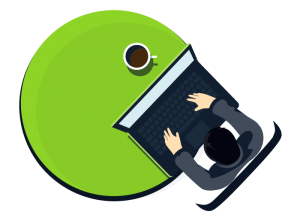 Web-based training is a fantastic way for employees and organisations to gain access to higher education in a more flexible way. Traditional training meant taking employees out of work and enrolling them on a course. With web-based training, organisations can host the training online. Employees can then complete it whenever they like, even outside working hours.
There are four 'pillars' to consider when rolling out web-based learning: the learner, the academic environment, the workplace and the external context.
The Learner
Getting learners to engage with the training might be difficult at first, especially if web-based learning is new to them. They might have been out of the learning game for years, or they're unsure why they are being asked to undertake training.
It can also include anything that might hold an employee back from learning like previous negative experiences, illnesses or availability. The important thing is to look for ways to boost their motivation.
Academic Environment
By which we don't mean classroom or college, but the virtual learning environment (VLE). For example, the VLE (or Learning Management System) can include eLearning courses supplemented by online learning forums, chat threads and web conferencing. When you're implementing web-based training, choosing the right platform is crucial. Reporting is important, and SCORM compliance might be essential, but these things don't define the success of your training. You can only win by engaging the learner at every opportunity.
Workplace
This includes the actual place of work and all that it entails. If you expect your employees to undertake training, don't expect them to fit it into a packed workday. Don't spring tasks on them. Don't move deadlines. Don't ask them to take on the work of someone else who has gone on holiday. Respect the commitment they are about to make to improve their knowledge, as it will surely benefit the company.
External Professional Context
Can the company afford to put employees through training? It is an investment both in terms of actual training costs (paying for a VLE) and potentially lost revenue from taking employees away from their daily tasks. Web-based training mitigates both these issues. Online training is more cost-effective and requires less time away from work-based activities than traditional classroom training.
It's also important to consider the organisation as a whole. Are all stakeholders eager to push the initiative forward? Does senior management recognise the importance of work-based learning?
Web-Based Training Must be Easy to Use
Research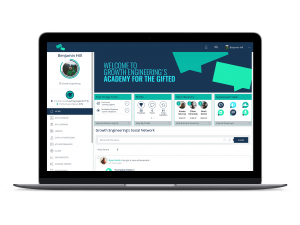 has shown that while expectations of web-based training environments can vary greatly, they are rarely addressed. This can result in ineffective training roll-outs. Employees might be happy to use the LMS to train and engage with their fellow learners. Senior managers, directors and training admins look at the business need. Even a trivial UI issue can be seen as a major inconvenience. They might lose faith in the whole idea of web-based training, which can filter down to learners.
Of course, one reason that the perception of user-friendliness varies so drastically is that learners and training admins use the Learning Management System in different ways. Learners don't have to see what might be a complicated back-end, while admins have to access the LMS in different ways and for different purposes.
If a Learning Management System is built with only the learner in mind, the experience for admins and other stakeholders might have been overlooked. This has a detrimental impact on the effectiveness of web-based training. If stakeholders don't truly believe that it's the best way for their employees to learn, employees will realise this and will become demotivated and disheartened.
The Academy LMS is built with both the learner and the admin in mind so that the entire process (from uploading content and managing users to taking eLearning courses and conversing with others) is streamlined and engaging. Check out our tips for a successful LMS launch here!