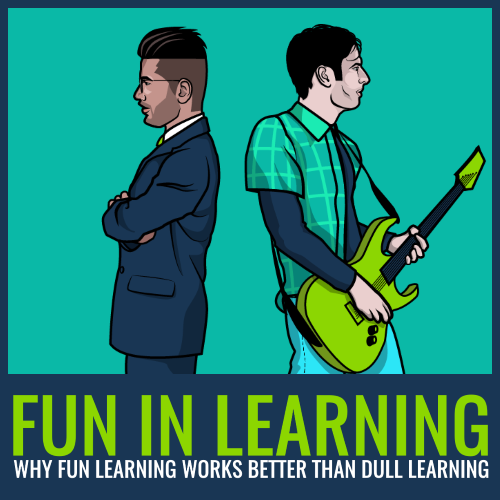 Why Fun in Learning Works Better Than Dull Learning

The idea of fun in learning can be a hard one to grasp. Do you remember the last time you sat down just to learn something new or improve your skills at work? Though the idea of self-development is exciting, the process is usually a bit dull. There's a lot of hard, boring work to do before you can reap the rewards. Sometimes it's tough to motivate yourself.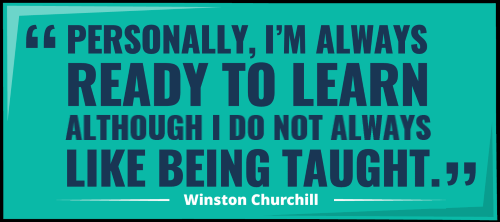 Winston Churchill said, "Personally I'm always ready to learn, although I do not always like being taught". This is how most of us see learning and development. That's because the approach to training hasn't evolved since Churchill was yawning at the back of a classroom. The thought of accessing an online learning platform probably doesn't fill you with a sense of giddy joy.
Shouldn't we be excited to unleash superpowers we never knew we had? Shouldn't we wake up each morning wondering what new lessons the day might bring? If that's the case, why is corporate training so… well… corporate?
The Science of Fun in Learning
Fun has a positive effect on motivation levels, determining what we learn and how much we retain. Learning isn't a one-off event. It requires repetition and dedication. If the experience is fun, learners will stay curious and keep coming back for more.
If the learning isn't fun, it won't be effective. That's not just a sneaking suspicion – it's cold, hard, scientific fact.
A study in the journal, College Teaching, found that students could recall a statistics lecture more easily when the lecturer added jokes about relevant topics.
In her book, Neurologist, Judy Willis showed how fun experiences increase levels of dopamine, endorphins, and oxygen – all things that promote learning.
In a study for the Journal of Vocational Behaviour, Michael Tews found that employees are more likely to try new things if their work environment is fun.
These are just three examples from the masses of research into the impact of fun in workplace learning. Though it's a small sample, it's clear to see the impact that fun can have on learning effectiveness, memory retention and in promoting self-led learning.
Practical Examples of Fun in Learning
If academic study doesn't do it for you, how about some real-world examples of the effect of fun on human behaviour?
Volkswagen GAMIFY a Staircase
As part of their 'Fun Theory', Volkswagen turned a staircase into a giant fully-functioning piano keyboard. 66% more people than normal chose the stairs over the escalator. This just goes to show that fun can change the way people behave in situation that would otherwise be a chore.
Hubspot – Rooftop Meetings
Hubspot's CEO has a small rooftop terrace where the team gathers for beers after work. Brian, the CEO, believes that these meetings led to the company's success. They bonded the team together and made work a more sociable place to be.
LinkedIn – Walk & Talk
LinkedIn introduced walk & talks where team members can take a stroll to catch up or have meetings. It's a great way to introduce some exercise into the work day and it releases fun-inducing endorphins which reduce stress, improve health and make people happier.
Hendrick – Gamified Learning Platform
Hendrick Automotive launched their H.A.L.O. platform in July of 2015. The gamified elements in the LMS boosted engagement and supercharged learning throughout the company. The last quarter of the following year was the most successful in Hendrick's 40-year history. Read the full case study here.
Engagement is the key!
Fun, pleasure, excitement – call it what you will, the essential ingredient in any training endeavour is engagement. When it comes to talent management, if you don't spend the time to make the learning experience a compelling and enjoyable one, how can you expect your learners to spend any time on it?
Unlocking engagement in your learning platform isn't some dark art known only to mystics and seers – it's actually a lot simpler than you might think.
Our Engagement Engine Workbook is an interactive guide to help you find your fun, promote your values and culture, and create a tidal wave of behavioural change on all levels. All you need to do it click the button…