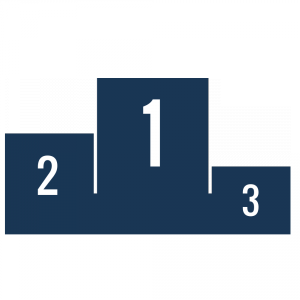 Building competition into your online learning strategy is easier said than done! In this blog, we're going to share three of the very best tips to help you engage your learners through the power of competition!
Don't worry, we're not about to suggest that you arrange for your learners to break out into a fistfight! We don't want them sharpening their pitchforks, we want them sharpening their minds.
Here at Growth Engineering we're best known for our gamified, social Academy Learning Management System. It might seem a bit odd that we encourage both collaboration (social) and competition (gamification), but they aren't mutually exclusive and both are great ways to engage your learners.
When you want to amp up your online learning competition, here are our top three tips:
Real-world prizes
Just because we're dealing with online learning doesn't mean we forget about the real world. Offering real, tangible rewards for work done online can be a fantastic motivational tool.
We've talked before about our clients Hewlett-Packard and Tech Data Corporation. They regularly offer £20 Amazon vouchers for completing particular pieces of content, and these promotions increase traffic to their Academy by as much as seven times!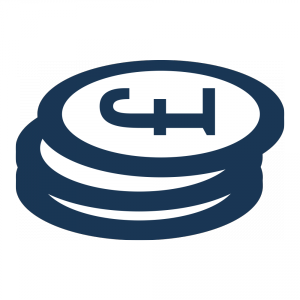 But what if you'd struggle to rustle up the budget to give everyone a prize? Why not cut down costs by offering a single monetary prize?
An easy way of doing this is by including some kind of quiz or other assessment within the learning content. Whoever scores best wins the prize, or in the case of a tie, draw the winner from a hat!
And if you're really working on a shoestring, there are a number of completely free prizes you can offer! So on our Academy LMS for example, you could offer a unique badge to the winner, or pin a post about their efforts on the 'What's Happening?' feed. You could even mark them as an 'Expert' in that particular topic so that others can go to them to learn from their wisdom.
These are simple things, but with a prize on the line you're sure to see your learners fighting for victory.
User-generated content
This is a great way to engage your learners, because you don't even need to spend the time and effort on sourcing new content! You simply run a contest which requires your learners to put together some kind of submission, and then offer a prize to the best one.
For example, one of our clients ran a 'Best Mobility Pitch' contest on their Academy, with a tasty $2,000 travel voucher for the winner!
To enter, each learner had to film a short video where they talk about mobile technology. The learners weren't just signing up to a raffle, they were actually making an effort in applying their learning to these presentations.
The contest did a fantastic job of firing up these learners, and they received dozens of entries. Having made the effort to write their entry presentations, these learners are also much more likely to have taken their learning on board.
Gamification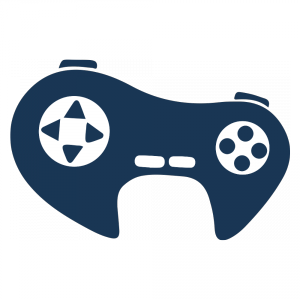 Gamification was one of the key reasons our Academy LMS was named the #1 LMS for 2015 by eLearning expert Craig Weiss. We know all about the value it brings to online learning.
So on our Academy LMS learners earn badges and level-up as they complete content and share their achievements with each other. But the real competition is waged in the leaderboards, which proudly show off the learners with the most badges.
These leaderboards can be broken down in regions and divisions, so learners from larger organisations can see how they stack up against their closest colleagues, as well as the organisation as a whole.
Just take a look at how motivating GAME's learners find this team-based competition: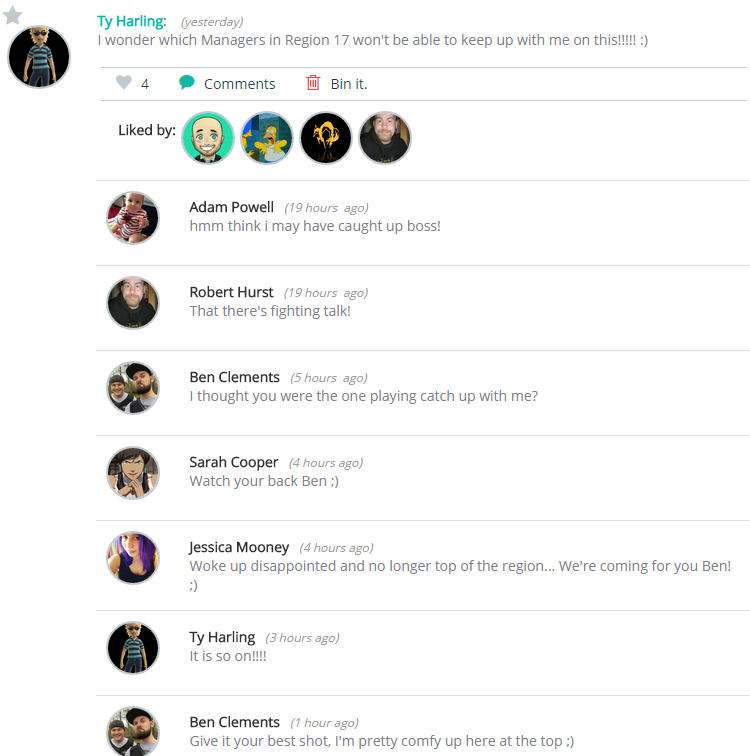 As we mentioned at the start of this post, sometimes competition and collaboration can go hand in hand. In fact, our Academy LMS actually merges leaderboards with social activity through 'Insight Groups'.
These act as chatrooms for individual topics, so that learners can have conversations about them and cement their knowledge. But the best part is that the more you contribute, the higher you'll climb in that group's leaderboard! This encourages everyone to get involved.
---
If you're interested in reading more about the benefits of gamification, we wrote a white paper on the subject. Download 'What is Gamification and Why Does it Work' here! You'll find out everything you need to know about gamification and how you can apply it to your training.