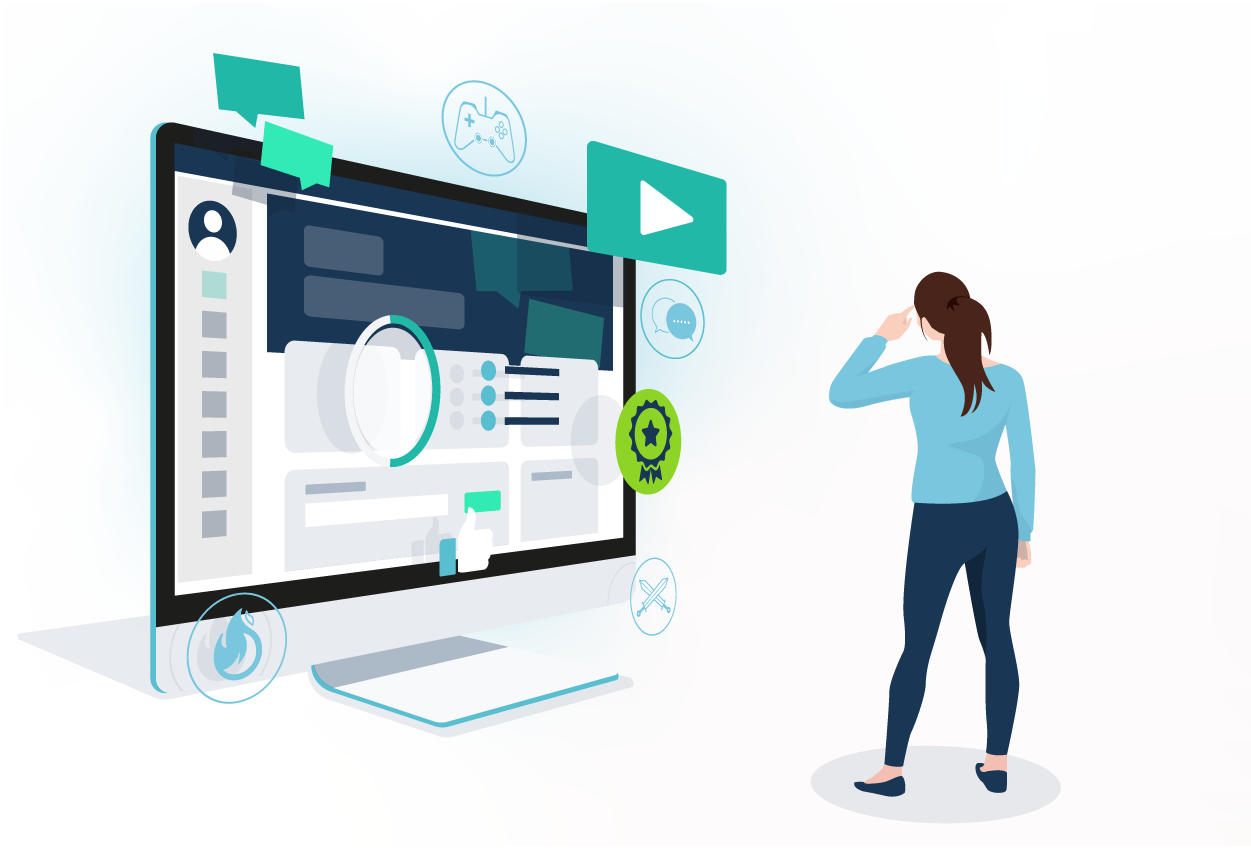 Did you know that up to 48% of surveyed organisations wish to find a new learning management system (LMS)? However, with 1,000+ vendors available, selecting the best fitting learning platform for your purposes may feel stressful and time-consuming. As such, is no surprise that many individuals end up making one of these top 12 mistakes when selecting their new LMS.
Software is not an everyday purchase that most are familiar with. So, how can you be sure you're getting the solution you deserve at a price you can afford? And how can you identify if your new platform will cater to all of your diverse needs?
Implementing the correct learning management system will help your organisation to create a continuous learning culture, facilitate behaviour change and drive business impact. On the other hand, if your LMS is a bad fit, then it could prove to be a costly mistake that sets you back months in missed learning opportunities.
To make the final decision quicker and easier, you might be tempted to choose a popular or cheap option without ensuring it fits your learning needs. But this is one of the biggest mistakes you can make when selecting your new LMS. A learning platform is a significant investment that requires time, money and thought. And let's face it, nobody likes to waste resources. 
Luckily, we are here to help! In this article, we explore the top 12 common mistakes people keep making when selecting their new LMS and provide guidance on overcoming these issues. So, let's jump in and explore the mistakes more in-depth! 
1. Leaving Must-Have LMS Features Undefined
Most learning management systems are packed with different kinds of features. But the availability of so many features can make it more complicated to choose a platform. And if you don't know what you need, how can you find the perfect learning management system? Therefore, one of the biggest mistakes you can make when selecting your new learning platform is to not identify your must-have LMS features!
While an LMS and its features could appear excellent on paper, it would be useless if those features are unsuited for your organisation's needs. Features that serve no purpose may even hinder the learning process, as learners may encounter difficulties in using the platform. 
As such, your first concern should be understanding your training objectives. You can identify your learning requirements by running a training needs analysis. Needs analysis tells you where knowledge or skills need improvement or where they are missing in full. 
When you have done a needs analysis, it should be easier to recognise the areas where a learning management system can best benefit your organisation. You can use this data to fine tune your approach and establish what tools and features you need to achieve your specific goals. 
If ease of administration is what's most important, you should consider integrations, user experience (UX) and reporting capabilities. If learner engagement is your first priority, you may be more interested in game mechanics, social features and a best-in-class user interface (UI).
Growth Engineering provide a variety of features that help you to create meaningful business impact through your learning technology. We can also help you identify what features you need to solve your training issues. 
So, instead of looking for a wide range of features, focus on the must-haves and ensure they are covered, or approach an online learning professional with your current training concerns. Once all these core features have been checked off you can then start to concentrate on the 'nice to have' features. And finally, it's time to start researching and narrowing your choices of LMS providers! 
2. Lack in Future Planning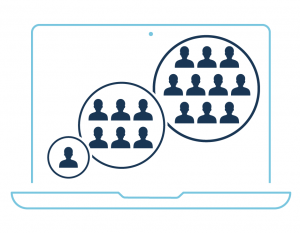 Organisations rarely remain stagnant over time. The average company growth rate falls between 15% and 45% annually. Growth forces change throughout your business, and change often means that your training requirements evolve.
As such, a learning management system that worked five years ago may become unsuitable for your current needs. And like we all know, making an LMS purchase is a lot of work and a big-time investment. Not to mention the implementation process! Hence, you'll want to find a solution that has real staying power.
Unfortunately, some organisations overlook future training planning or the scalability of their chosen learning platform. If you aren't confident that your new platform will meet your future needs, you should not go ahead with it. Instead, you should seek out a platform that will meet your needs — both in the here and now and in five years' time.
To ensure this, your new LMS should be scalable so that it can grow and evolve with your organisation. You should be aware that your organisation's expected growth rate, staff size, online training needs and technological advancements all play a fundamental role in LMS scalability. As such, you should always enquire about scalability and possible costs associated with scaling up or down. 
The same goes for the LMS features. Some features may seem unnecessary at present but may be essential for organisational growth in the future. By planning ahead, you can reduce delays in delivery and execution.
3. Creating an Unrealistic LMS Budget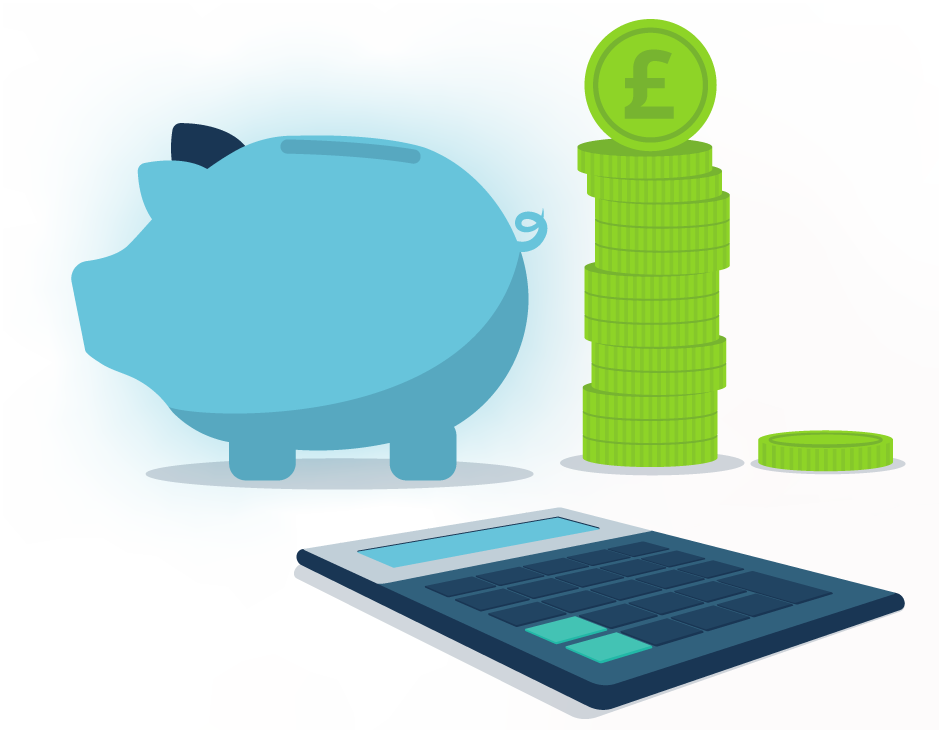 Every organisation has (or at least should have) a training budget. As part of your needs analysis, you should also determine a budget for your new learning management system. But comparing LMS prices is not easy. Not all LMS vendors are forthcoming with their pricing options. And they often have different commercial models that you will need to content with.
So, while the cost of your new platform is a relevant factor to keep in mind, you should never base your selection purely on a price tag. Opting for the most 'affordable' solution may end up being more expensive in the long run. If it's not fit for purpose, then it won't be cost effective. What's more, you may have to deal with hidden costs or unclear pricing plans.
Many organisations assume that an LMS is a one-time investment, but that's rarely the case. For example, implementation, monthly or yearly updates, maintenance and customisation may generate additional expenses that you need to be prepared for. These can add up quickly over time. In fact, 17% of Capterra survey respondents reported experiencing higher costs than what they expected from their LMS purchase. 
Luckily, there are plenty of cost-effective learning management systems that can meet your training needs within your budget. So, before finalising your LMS purchase, make sure that the pricing is transparent. Understanding your LMS platform costs now and in the long run, allows you to budget accordingly. 
Otherwise, you might soon face some unexpected costs that end up burning a huge hole in your pocket. You can avoid hidden expenses or overrunning your budget by reaching out to vendors and asking for details of mandatory or additional costs.
4. Overlooking Analytics and Reporting Features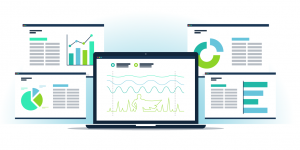 It's easy to underestimate the importance of analytics. But downplaying the importance of reporting and analytics is one of the greatest mistakes you can make in the process of selecting your new LMS.
Reporting and analytics tools are one of the must-haves in a learning platform. In fact, 82% of organisations consider reporting and analytics to be an important platform feature to improve their digital learning. However, only 14% of them measure the impact of digital learning effectively. 
Luckily, most LMS platforms come with built-in tracking and reporting tools. These tools allow you to monitor employee performance and highlight areas for improvement. Ideally, the reporting tools of your platform align with your learning objectives. Effective reporting lets you know if knowledge transfer is happening in line with your targets. Your Reporting Suite should help you to measure key metrics that improve productivity and boost online training ROI. 
But what makes it so significant in the selection process? Different LMS vendors offer different types of reporting. If the learning platform doesn't include built-in reporting or if it's clumsy and superficial, you know it might not be the most effective platform out there. 
In addition, choosing one without reporting tools often means that you have to buy additional software for analysis. And that results in extra expenses. Instead, look for a system that provides deep customisation options, allows you to export data and produces reports that are easy to read. A good example of this just happens to be The Academy LMS.
The Academy LMS gives you the information you need, but nothing more than that. Enormous spreadsheets are a thing in the past, as we offer flexible, low-maintenance and future-proofed reporting. Our Reporting Suite is designed to be as attractive and easy-to-use as possible, to help reduce the strain on you and your administrative team. It allows you to measure user engagement in just a few clicks. 
5. Not Taking Benefit of Demos or Free Trials
You wouldn't buy a car without a test drive, right? A learning management system is no different. Even with the latest technology and a boatload of features, an LMS might be wrong for your organisation. Therefore, you should always ask for a hands-on demonstration before making your final decision. 
An extensive demo and trial period are an excellent chance to explore a learning management system in greater detail. It provides you with a chance to evaluate if it's the right fit for your training needs. A vendor who is unwilling to show their platform in action should be ruled out immediately.
Trialling the learning platform allows you to assess every aspect of the LMS. With hands-on exploration, you can get a sense of the features and capabilities of the learning technology. You should also test if the learning management system supports multimedia content, includes reporting and tracking features, is compatible with your technology and provides the security you need. 
Unfortunately, Capterra recently found out that 3% of organisations purchased their LMS without demoing the product first. That's 3% too many if you ask us! Here at Growth Engineering, we offer free in-depth demos and trials for our learning technology solutions to make sure our platform fits your unique learning needs. 
Within the trial period, you can also evaluate how easy the platform is to use. After all, your employees won't be able to make the most of the software if they can't use it. So, don't make the mistake of overlooking testing, or you might end up choosing an LMS that doesn't help you to achieve your training goals.
Unlimited Engagement on Growth Engineering LMS
Growth Engineering LMS harnesses the power of learner engagement to help you improve your team's performance by as much as 75% year-on-year.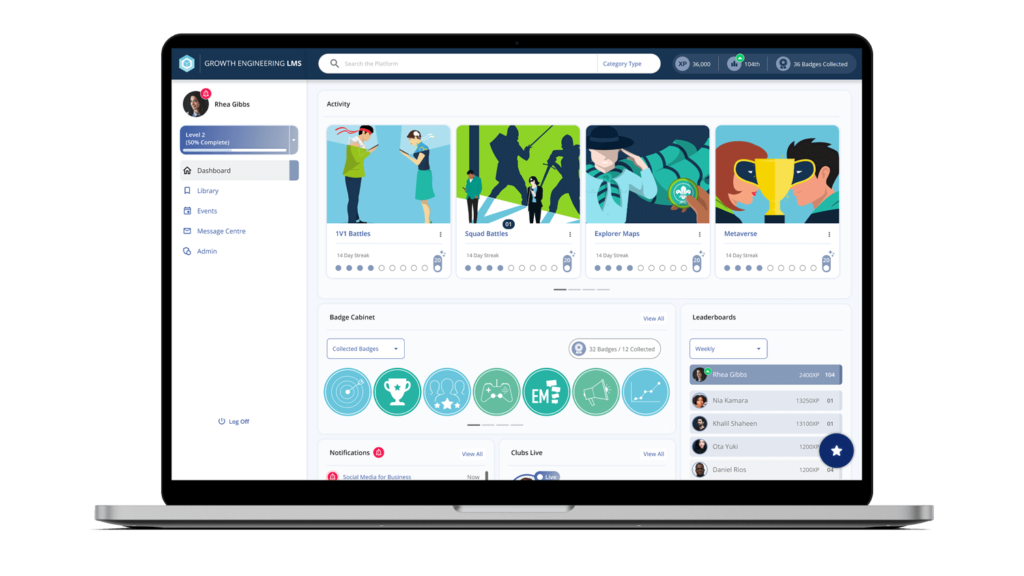 6. Making the Decision in Isolation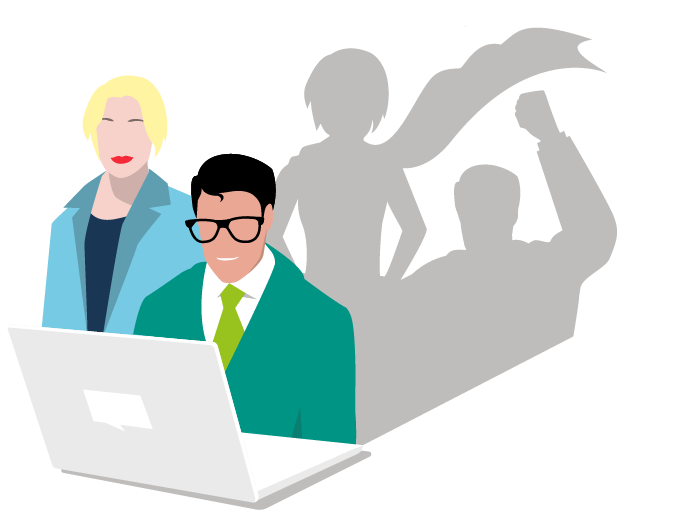 If you want to swap out the engine in your car, you'll probably head to the mechanics. Similarly, if you wish to introduce new software to your organisation, you should talk to IT, and other teams about it first. 
Your IT department knows a thing or two about your computer network and may ask questions that you might not even think to ask. They will be able to identify products that will fit seamlessly with the other programmes already in use.
In addition, if your organisation has a procurement team, it is important to understand what criteria they will be looking at. Procurement teams often focus on centralised purchasing, cost savings, compliance and financial risk management. 
Different teams will also need different kinds of training and features from your new software. Involving your end-users in the process helps to identify if it fits the needs of your organisation as a whole. After all, IT people may look for different features than HR personnel. And, did you know that employee involvement can lead to better business results?
As such, selecting an LMS is not a one-person job, but it's one the most common mistakes people keep making. To overcome this issue, once you know that you need a new learning management system, you should start rallying the troops. With the right people involved in the decision making process, you can ensure that you are investing in a platform that your employees or learners will actually use.
7. Forgetting Integrations
When selecting a new LMS, avoid making one of the most common mistakes by ensuring efficient integrations. Integrating your LMS with other software throughout your business will have immense benefits. For example, integration can eliminate double data entry, which saves time and resources. 
Efficient online learning can be thought of as a learning ecosystem. Everything in the ecosystem must fit and work together, and your learning platform is no exception. Luckily, many vendors recognise the importance of a cohesive online learning experience and provide a variety of integration options that help you to connect your LMS with other systems. 
Growth Engineering's products can be integrated with a variety of commonly used software. But that's not all! We develop custom integrations based on our clients' needs. You should quickly weed out those vendors who don't support your must-have tools. If you would have to overhaul your entire network for your new LMS, you know not to choose that platform.
As such, when choosing your learning management system, you need to ensure that the platform integrates with your other software. And by determining integration needs early on, you can avoid stressing about them in the heat of the LMS implementation process.
8. Not Identifying How Much Support You Need
When selecting your new LMS, one of the most common mistakes involves forgetting to identify what kind of support you are looking for from your LMS vendor. Some people assume that their LMS package comes with all built-in support features, but that's not always the case. In fact, while every LMS offers some level of support, some providers charge extra for personalised support services. 
Organisations no longer want just another piece of software. They want and expect support throughout onboarding, implementation, and beyond. In fact, according to Brandon Hall, 69% of organisations want a partner, and 66% want better technical support from their LMS vendors. Therefore, the secret is to find software that offers the support services you need to gain meaningful business impact. 
As such, identifying how much support you need and what the vendor offers is essential before making the final decision. The best way to find out is to ask your potential LMS vendor about the support options and what your package entails. 
This should help you to identify, for example, their support hours, communication channels and response time. That alone will give you a sense of how much the LMS provider has invested in the customer support service. At Growth Engineering, we are committed to providing an excellent customer experience. Our 24/7 Support Centre ensures all issues are resolved as soon as possible.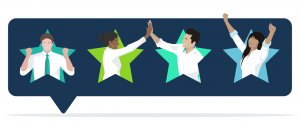 9. Dismissing the Power of Reviews, Testimonials, Awards or References
One of the mistakes individuals make when selecting their new LMS is to dismiss the power of reviews and testimonials. Reviews, testimonials, awards and references are a way to validate that the prospective vendor isn't just talking a good game.
User reviews also give you the power to get an insider's perspective. However, online ratings are not always 100% reliable. Some people are online because they want to rant, while others may be paid to leave a positive review.
So how can you know which feedback is trustworthy and genuine? For starters, you should always explore reviews on a website that is credible and reliable, like Capterra or eLearning Industry. It's also easier to judge feedback if there is a border base for comparison. After all, the average rating is more reliable when it's based on twenty reviews instead of two. 
A great starting point is to narrow down your search. Make sure to focus on the reviews that touch on topics that matter to you the most. If straightforward and automated reporting is the main feature you are looking for, you want that feature to be top notch. 
You should also identify how many industry awards the vendor has won and in what areas. If they only add medals to their trophy cabinet on one feature, like Gamification, it helps you identify if their other approaches are less recognised. 
Here at Growth Engineering, we don't wage war on dull online learning for recognition or awards, but we are still extremely proud of our achievements. To be transparent about our expertise, we display our 100+ awards on our website and recommend every vendor to do so.
10. Forgetting About Engagement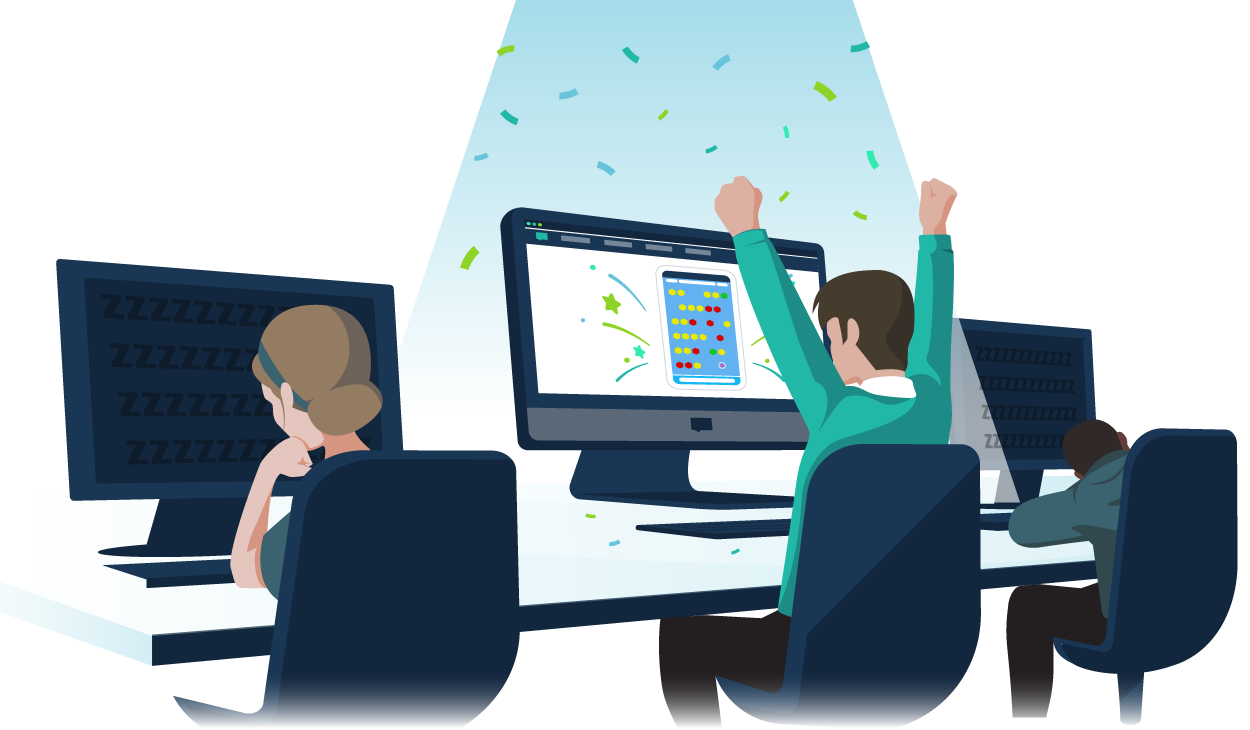 You have selected an LMS that ticks all the boxes on the list of your must-have features. But without ensuring the platform includes features for engagement, you cannot guarantee your end-users will actually use the learning platform. 
As such, you should choose a versatile, user-friendly LMS that provides several ways to motivate learners. Explore if the LMS has features like gamification, social learning, mobile support, customisation and real-time feedback, which are known as advanced learner engagement strategies. You should also ask for the measurable results that the vendor has seen on their LMS. 
User engagement is close to our hearts here at Growth Engineering. Our products are packed full of engaging and innovative features. For example, The Academy LMS gamifies all user activity and offers various social tools to promote knowledge-sharing and collaboration. By using the power of engagement, we are able to improve performance by as much as 75% year-on-year.
11. Not Requesting To See the Vendor Roadmap
When you are choosing a new learning platform, you should enquire about the vendor's LMS roadmap. A vendor roadmap shows where the LMS has come from and where it's heading in the future. It shows that the provider is active, consistent and accurate with projected deadlines and that they have plans for continual improvement and development. 
By exploring the vendor roadmap, you can evaluate if the online learning platform is evolving steadily. You will be able to identify current gaps and see where the vendor is focusing their development resources in the future. 
If the roadmap doesn't provide as detailed information as you wish, ask the provider specifically about updates for features in your must-have LMS requirements list. That way, you can identify if the prospective vendor's plans align with your vision of what a good LMS looks like and if you and your proposed partner are heading in the same direction. 
12. Not Considering the Implementation Process
That brings us to the last mistake, which is forgetting the implementation process. Doing your research, identifying must-have features and vetting different LMS vendors is only half the battle. Once you have selected your new (or first) LMS platform, you have to set it up, test it, refine the process and only then you are ready for launch. As such, not considering the implementation process is one of the biggest mistakes you can make when selecting your new LMS.
Setting the LMS as the foundation of your company's digital learning programme is a critical part of transforming to an online learning approach. Therefore, you should consider what the process will look like, what the steps are, who will be involved and how much time it's going to take. 
The implementation process requires time, significant planning and great attention to detail. Likely, you can cut down the implementation time if you have clearly defined your organisational needs and selected an LMS suitable for those requirements. 
Generally, the process starts by establishing an LMS implementation timeline and team. Only then you can focus on the six significant steps that are part of the implementation process: planning, LMS configuration, systems integration, course and data migration, user acceptance testing, and finally, going live. 
Final Words
There you have it! We have explored the 12 commonly made mistakes when selecting a new LMS. It's clear that you should always avoid evaluating different vendors before understanding your training needs. Only then you will know what features you are looking for and what to prioritise. 
When choosing a new learning management system, make sure to think about the total package. Don't let prices or extensive feature lists sidetrack you from the main goal of finding software that fulfils your training needs. 
A solid foundation will lead to a strong shortlist of LMS providers. Suddenly, your decision-making process will be a whole lot easier. You won't just avoid making a costly mistake. You'll also see better long term business results. Good luck in your search. 
Want to find out more? Contact us now to explore how we can help address your online training needs!