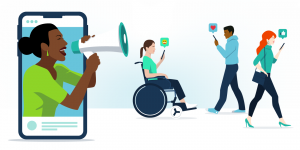 If you search Google for 'what is an influencer', you'll be bombarded with social-media focused results. However, influencers have actually been around since the dawn of time. The first cavemen who discovered fire, whoever thought to barter chickens for fish and the first to invent tools. They're the trailblazers, the innovators and those who shape society or an industry. As you'd expect, the L&D space has its fair share of influencers and experts.
So today, we're talking about those to watch in the L&D space! We've rounded up the top L&D influencers to keep an eye on in 2021. Last year's list caused quite a stir. This time around, there's some familiar faces and some brand new ones to enjoy. In no particular order, let's start the rundown!
Laura Overton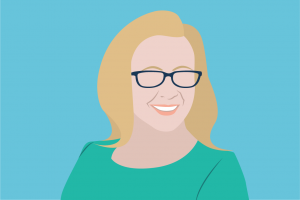 Laura Overton is an award-winning L&D analyst that everyone needs to know about. She's a member of the CIPD, the Learning and Performance Institute and a renowned author (responsible for 300+ articles and 70 major research reports).
After leaving Towards Maturity in 2019, she went on to work alongside Charles Jennings at the 70:20:10 Institute before co-creating Emerging Stronger earlier this year. 
Emerging Stronger itself emerged from the Learning Uncut Emergent Podcast series (a must listen!) hosted by Michelle Ockers, Shannon Tipton and Laura herself. This podcast transformed into a series of masterclasses designed to help L&D leaders resolve business challenges. This programme is definitely one to keep an eye on. 
Check out Laura's LinkedIn page!
Naphtali Bryant
[New Entry!]
Naphtali Bryant combines two things we all love: learning and Netflix. He is the current Director of Learning & Organization Development at the global streaming giant. Naphtali spends his time optimising the roll-out of learning initiatives for Netflix's employees and increasing learner engagement. 
His approach to learning and development is driven by 'curiosity' as one of Netflix's core values. Instead of a strongly defined prescriptive approach to organisational learning, they focus on enabling their coaches and learning leaders to create the right experiences for their teams.
Naphtali is also a speaker, trainer and coach at The John Maxwell Team. He speaks about leadership and developing employees to be the very best that they can be.
Head to Naphtali's LinkedIn page!
Jane Hart 
Author, founder, consultant, keynote speaker, researcher. What can't Jane do? Jane has been in the HR and L&D game for over 25 years. During that time, she has founded one of the world's leading websites for learning trends. 
At the Centre for Learning & Performance Technologies, you can find the best trends, tips and advice to supercharge your training approach. The Centre is perhaps best known for its annual list of 'Top Tools for Learning'. This helps learning leaders to better understand the software solutions they have in their armoury. 
Jane is also the author of 'Modern Workplace Learning 2021'. In this research report, she looks at learning and development in a post-COVID 19 world, focusing on topics like building a learning hub and knowledge sharing culture.
You can see Jane's LinkedIn here!
Josh Bersin
Josh Bersin has definitely made his mark on the HR and learning industry. He's known worldwide for his public speaking, writing, coaching, analysis and much more. He was the founder of Bersin & Associates (which is now known as Bersin by Deloitte). 
He's set himself the following professional goal: to make work-life better around the world by 'helping HR professionals and teams learn, stay informed and develop deep expertise on world-leading practices that help their companies'. 
Josh recently founded the Josh Bersin Academy, which is positioned as 'the world's professional development academy for HR'. They provide up to date information, certifications and connections to other HR professionals all around the world!
There's more about Josh on his LinkedIn!
Arun Pradhan
[New Entry!]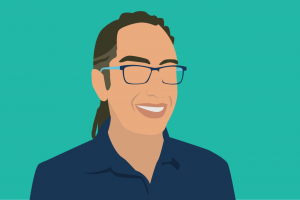 Arun is an L&D influencer from down under that is making a global impact. He calls himself an 'extremely curious, empathetic and geeky human'. Sounds like our kind of person! 
He is the founder of Learn2Learn, and more recently, the co-founder of ModelThinkers. Both solutions help you think faster and more effectively. 
He has worked with some of Australia's largest companies to help improve design thinking and learning agility. This hard work has paid off. He is a recipient of the AITD Learning Professional of the Year and also won an eLearning Industry prize for Individual Excellence!
These days, Arun delivers excellent keynote speeches on the future of work and runs workshops on how to modernise learning strategies. 
Learn extra details about Arun here!
Dr. Britt Andreatta
Dr. Britt Andreatta is known far and wide for finding brain science-focused solutions to today's workplace challenges. She brings together expert level knowledge on leadership, neuroscience, psychology and education to help organisations unlock their full potential. 
She is a successful author having published titles like 'Wired to Grow' and 'Wired to Resist'. The people on LinkedIn Learning love her (previously known as Lynda where she served as the Chief Learning Officer) and has received over 10 million views on her courses. 
If you'd like to hear more from Dr. Britt, then you can check out her new learning video 'Wired to Grow 2.0: Critical Updates in the Brain Science of Learning'. She's also got some thought-provoking books published that focus on research-backed approaches surrounding brain science. 
Dr. Britt gives a great summary of her work on LinkedIn!
Amber Cabral
[New Entry!]
Amber Cabral is the L&D influencer we all need. She helps organisations to disrupt the status quo with a focus on diversity and inclusion. Amber founded her own company, Cabral Co., back in 2005. Cabral Co. develops custom D&I strategies for Fortune 500 companies. 
With her help, companies can uncover unconscious bias, reshape team dynamics and transform their training and workshops for the better.
Amber is currently working on a book called Allies and Advocates. It will detail the best inclusion practices and provide 'applicable action items'. She is also a board member for the non-profit organisation, Brown Girls Do Ballet. This campaign aims to help increase diversity in the arts.
Here is amazing Amber's LinkedIn!
Craig Weiss

Craig Weiss is, without doubt, an industry-leading influencer, expert and general purveyor of hot takes. He is one of the earliest explorers of the online learning space and has almost unrivalled knowledge of learning technology solutions.
Craig is the author of the E-Learning 24/7 blog, which is perhaps best known for producing an annual list of the top 10 learning systems, alongside other useful and informative content. It's currently read in 174 countries, territories and colonial territories!
As a former Director of Training, who has launched his own successful online learning programmes, Craig has plenty of first hand experience to mine from. His most recent initiative has seen him launch FindAnLMS.com. This solution provides a new way to search for, compare and engage with learning system vendors. 
Elliot Masie
Did you know that the widely loved term 'eLearning' was born from the mind of Elliot Masie? He also happens to be one of the most well known and respected figures in the eLearning industry and has been for over 30 years. 
To name a few of his talents, he is an analyst, researcher and popular speaker. His annual conferences have always drawn an impressive speaker list and a huge crowd. He is also the CEO of the MASIE Centre and editor of Learning TRENDS ,which has over 50,000 readers! 
As a bonus point, Elliot also happens to be a Tony-nominated Broadway Producer of shows that include: Kinky Boots, The Play that goes Wrong and SpongeBob SquarePants The Broadway Musical.
Check out Elliot's LinkedIn page!
Dr. Jane Bozarth
[New Entry!]
There's a good chance you've heard of The Learning Guild (a worldwide community of practice for learning professionals). Dr. Jane Bozarth is the Director of Research there! 
She produces excellent material on a variety of L&D-focused topics. From diversity training to salaries in the eLearning industry – you name it, and she has probably covered it.
Dr. Jane also specialises in finding low-cost online solutions to training problems that organisations may be facing. Finally, Jane is a moderator for the #lrnchat discussions on Twitter that take place on Thursdays at 8 pm EST!
Learn some more about Jane here!
Tiffany Stevenson
[New Entry!]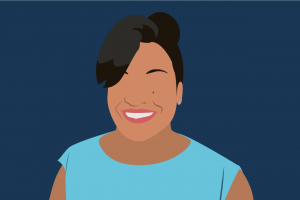 Currently the Chief Talent & Inclusion Officer and Global Head of Communities at Box, Tiffany has one goal. To make culture win! Box was recognised as a Fortune 100 Best Company to Work For in 2020. So we'd say that she's already achieving her goal!
Tiffany provides the modern workplace environment with an empathetic new voice, and for that, we salute her!
She has racked up some great experience at organisations such as Sephora and the US Department of Commerce. As a bonus, Tiffany is also a Chair on the Advisory Board at Hitch. Hitch aims to increase inclusivity by connecting the right talent together and fostering a learning culture throughout organisations.
You know the deal by now… here's her LinkedIn!
Karl Kapp
[New Entry!]
Karl Kapp is a renowned gamification guru and an expert when it comes to gamified learning technology. He is now widely recognised as a pioneer, because he saw the potential of game mechanics in a learning context and game-based learning early on. Fittingly, he's created his own game platform!
Karl is a full professor at Bloomsburg University and an author at LinkedIn Learning. He is also an analyst and consultant. Organisations know to go to him when they need to spice up their learning strategies!
He has even collaborated with Growth Engineering to create an awesome series of videos called 'Karl Kapp's Game Thinking'.
Karl has a great LinkedIn profile for you to read through!
Meghan Biro
[New Entry!]
Meghan is an internationally recognised strategist, analyst, founder and speaker. She has worked with some of the tech world's biggest names, such as Microsoft and Google. Her company, TalentCulture, provides consultation services on topics like HR business strategy, digital strategy and technology adoption.
Nowadays, she writes content about HR tech for Forbes.com and hosts #WorkTrends, a popular Twitter Chat and podcast each week. 
She's got some serious accolades under her belt. For example, Meghan was one of the Top 100 Social Media Power Influencers by StatSocial and Forbes, and Top 25 HR Trendsetters by HR Examiner. Pretty impressive, right?
Take a look at Meghan's LinkedIn!
Brandon Carson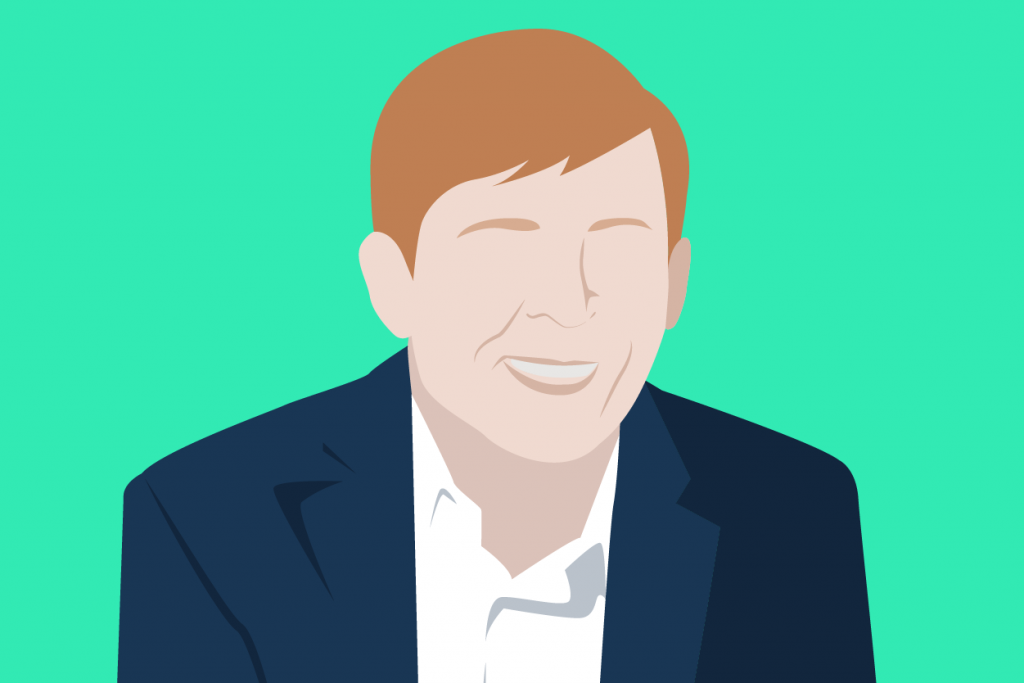 Brandon Carson is an award-winning eLearning strategist, learning consultant and a highly focused leader. He specialises in a wide array of fields, such as digital transformation and corporate learning implementation.
Back in 2017, he published 'Learning in the Age of Immediacy', and he has a new ATD Press book on the way soon.
Global companies such as Microsoft and The Home Depot have trusted his expertise. He is currently the Director of Learning at Delta Airlines, where Brandon supports over 30,000 employees. His stellar track record and author status have easily earned him an L&D influencer ranking. 
Want to find out more? Lucky for you, we've conducted our very own interview with him! 
You can head to Brandon's LinkedIn here!
Stella Collins
[New Entry!]
Self-proclaimed 'Brain Lady' Stella Collins is blending DNA and learning one step at a time. She works to find out how neuroscience can influence training and drive personal development.
After more than 20 years in the field, she has definitely gained some knowledge that we could all benefit from. Luckily, she co-founded and is Chief Learning Officer at Stellar Labs! They create learning programmes and solutions born from psychological data. 
Stella is also a keynote speaker, consultant and stellar author!
You can learn more on Stella's LinkedIn!
Charles Jennings
For over 40 years, Charles Jennings has guided multinational corporations and government agencies to successfully improve their learning strategies. 
He is also a founder of the 70:20:10 Institute (now known as Tulser), who seek to use evidence-based approaches to deliver L&D services that provide real value.
As a proponent of the 70:20:10 model of learning, Charles has always strived to take learning experiences beyond traditional formal training and development initiatives. He focuses on developing capability through learning from working rather than learning to work. 
Charles has a great LinkedIn profile too!
Michelle Ockers
Along with Laura Overton, Michelle is another co-creator of Emerging Stronger! She is also the Learning Strategy Expert & Learning Team Capability Builder at michelleockers.com. Michelle is a strategist, facilitator, speaker and even a mentor. 
With her help, L&D leaders are able to develop meaningful strategies and modern learning approaches. She helps to guide companies to a strategy that's tailored just for them.
She has spoken at conferences in Australia and internationally and within organisations to leaders, L&D teams and broader teams. 
Head to Michelle's LinkedIn to find out more!
Juliette Denny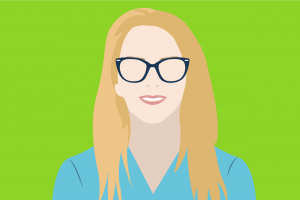 Of course, we couldn't leave out our very own Ideologist in Chief and all-round learner engagement pioneer. Juliette has been making waves in the L&D industry for a long time now. 
When she founded Growth Engineering back in 2004, she envisioned the power that combining game mechanics, social communities and epic meaning with online learning could have. The L&D industry is a much better place as a result of this vision.
Juliette spearheaded the launch of our three products, Growth Engineering LMS, the Growth Engineering Learning App and Growth Engineering Authoring Tool. Along the way, she's helped Growth Engineering to win more than 100 industry awards and has partnered with some of the world's biggest and brightest organisations.
Be sure to have a look at Juliette's LinkedIn here!
Kevin Yates
[New Entry!]
Self-proclaimed L&D detective Kevin Yates is on the case, and he's aiming to solve all your learning mysteries. He is a keynote speaker, presenter and author! His eBook, the L&D Detective Kit for Solving Impact Mysteries, is your guide to measuring the impact that L&D strategies can have.
As he notes, 'impact is when learning activates performance and a business goal'. 
Kevin's experience is off the charts. Some of the biggest companies in the world have worked with him. This includes McDonald's, where he was a Learning Technology Manager and Facebook, where he is currently the Learning Measurement Principal. His sleuthing continues in force as he helps to drive and measure the evolution of training within Facebook.
Kevin has some great information on his LinkedIn too!
Caroline Ford
[New Entry!]
With over 20 years of experience under her belt, Caroline is a powerhouse of L&D knowledge. She is incredibly passionate about learning, which shines through all her speaker appearances. 
Caroline is currently the Global Digital Capability Lead at AstraZeneca. Her role involves working with the 70:20:10 Institute to modernise learning at AstraZeneca and cultivate a permanent learning culture.
She also has previous experience as the Group Head of Learning at Thomas Cook. Whilst there, she managed a huge training budget and strengthened the organisational capability of 22,000 employees worldwide. 
Caroline's LinkedIn can be found here!
John Leh
[New Entry!]
John is a man of many talents. He runs a successful blog, a great podcast and is an excellent LMS selection consultant. Companies know they can trust his expertise as it is based on over 25 years of experience.
John is also CEO and Lead Analyst at Talented Learning and the Talented Learning Center. Talented Learning is an independent research, consulting and news firm which helps organisations of all kinds choose the best learning technology solutions for their unique business needs. 
His clients and colleagues are quick to praise John as they recognise the quality of his hard work and the amazing service he provides. John is definitely an L&D expert in not just our eyes, but everyone's!
Have a look at John's LinkedIn!
Final Words
There you have it. The best and brightest experts that the L&D industry has to offer. The list includes brain science experts, learning tech savants, impact detectives and much more. There's an impressive amount of knowledge on this list. 
We should all be looking to these experts to know exactly where we'll be heading throughout the rest of 2021 and beyond! For everything they have contributed so far, and for everything they will contribute, we thank them!
And if you want to speak to the learner engagement experts here at Growth Engineering, then we are ready and waiting. We create learning technology solutions that drive real impact and help you to achieve your organisational goals. Click here to find out more!