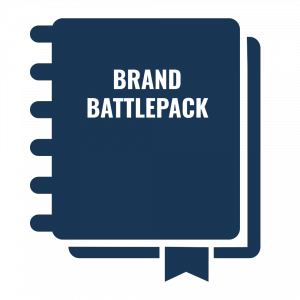 Yesterday we talked about the power a strong branding strategy will bring to your learning content. Well, that's not the only area which can do with a little brand magic. There's also enormous value in making sure that your Learning Management System is more carefully branded than a farmer's prize bull!
We work very closely with our Academy LMS clients to make sure that their platform is THEIR platform, personalised just the way they like it.
Unifying learners
In much the same was as an army will rally behind a single flag, your learners will rally behind a strong brand.
In an army, you can find people from all walks of life, but the flag will remind them that they're all fighting for a common cause. Similarly, in a business, you'll find all manner of people, and you'll even find lots of diversity within individual departments.
Let's look at Steinhoff Retail, one of our clients. We joined forces back in 2011 when Bensons for Beds asked us to create Bensons Academy. It turned out to be such a roaring success, that in 2014 their parent company Steinhoff asked the team to expand the programme to include two more of its UK businesses, Harveys and Cargo.
Bringing together more than 2,000 learners from across these three furniture heavyweights was a big task, and the branding strategy was right at the heart of the solution!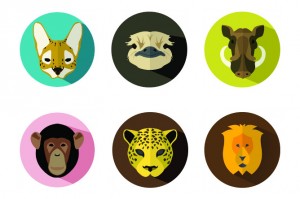 All of the Bensons branding was removed so that all efforts could be focused on Steinhoff. The Academy was re-branded as Steinhoff Learning Store, and the whole platform themed around the company's South African roots. Even down to naming each of the levels learners can progress through after African animals.
So while each of the three businesses could maintain their individual identities, it was made crystal clear to their learners that they're part of a much bigger organisation. Traditionally, they wouldn't have much contact with each other, but they now share a platform where they can interact, and add some consistency to the ways they operate.
If you're looking to find out more about Steinhoff's story and the enormous ROI our partnership has brought.
There's no place like home
Glinda the Good Witch of the North got it right when she forced Dorothy to repeat "there's no place like home" three times. And home is always better when you have free reign to decorate it as you please.
That's why we work so closely with our Academy LMS clients to fully customise their platform to meet each and every one of their needs. It's also easy for their administrators to tweak at any time.
Every single section of the LMS can be renamed to your liking. So, for example, Cisco renamed the 'My Summary' area to 'My Wins!'. It's a small, simple change, but it fits much more neatly with the message they're sending through their learning programme!
Your Academy can come in any colour you like (and not just black). You can build a welcoming home page, add custom banner images, and even design your own badges for learners to earn.
Branding your LMS in this way makes it feel much more like a part of the business, rather than some project which has been tacked onto your learners' existing workflow. It changes visiting the platform from being a chore into being all the rage!
Take GAME as an example. They really went to town on their Academy, turning it into the perfect learning den for their employees. Their vivid purple branding floods every nook and cranny, they've designed some fantastic custom banners, and they've even created video game-themed badges (Such as Linked Awakening for sharing to LinkedIn 20 times).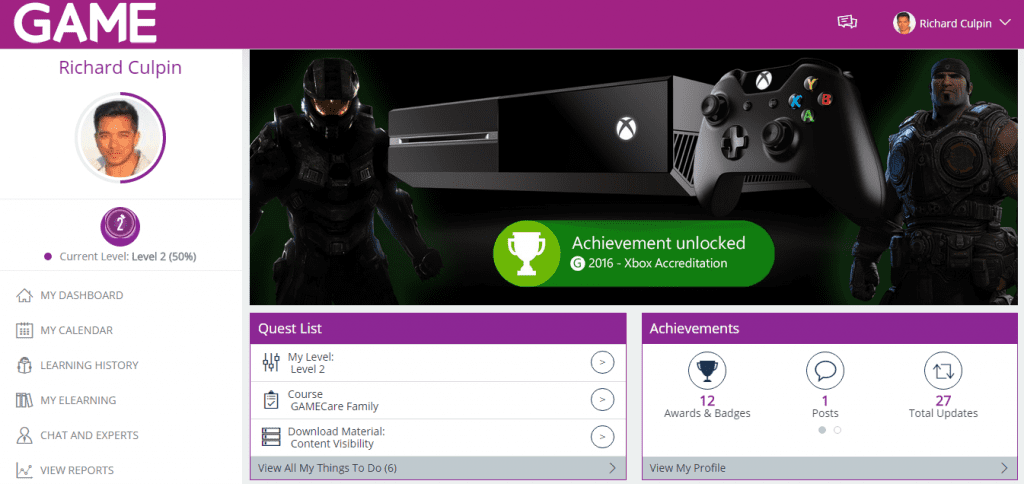 Thanks to GAME's strong branding, this has become more than just an LMS for its learners. Instead, it's the first port of call for anything GAME-related. It's a learning platform, an information portal, and a company-wide social network.
(Keep an eye out for a case study on GAME's hugely engaging learning programme, to be released in the coming weeks!)
---
So branding your LMS can deliver ROI, but what are the other benefits? Check out our white paper to learn about all the different ways you can be delivering ROI on your LMS!