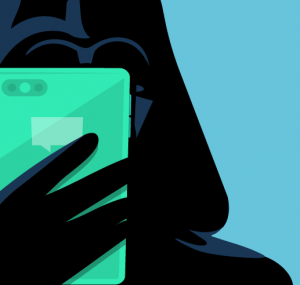 Great leaders aren't born, they're made. So what makes a great leader? I reveal how to develop strong leadership skills within your teams, for revolutionary results!
Who comes to mind when you think of great leaders? Dynasty's formidable businesswoman, Alexis Colby, originally inspired me to pursue my dreams and set up my own company. Yet, we all know it takes more than flashy hats, big hair and a kick-ass attitude to successfully lead a team in the real world.
Strong leaders have the power to engage others, motivate their team and make their passions ours. They are visionaries that inspire action to achieve the business mission. Strong leadership is vital to employee engagement and business success!
So, how do we grow strong leaders? How do we harness Michelle Obama's power-to-inspire? How do we bottle some of Churchill's gravitas? How do we motivate people to dream as big as Elon Musk? Below, I explore how to develop strong leadership skills within our own management teams.
Why Strong Leadership Matters
50% of people in the US alone left their last role to escape poor management. It's clearly important to create strong leaders who engage. Your business success depends on it! Developing your managers' leadership skills has massive business benefits. The advantages range from boosting employee engagement, productivity and profits to lowering staff turnover. A whopping 91% of employees feel motivated to do their best work when they have good leadership support. So how do we nurture those vital leadership skills?
My 7 Top Tips to Grow Strong Leaders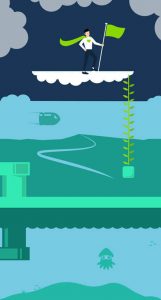 First and foremost, great leaders care about their team's development and with good reason! 65% of employees cite 'training and development opportunities' as one of their top three work motivators. Strong leaders tap into employees' desire to learn by providing constant access to the right training that meets their personal and company needs. Creating a strong learning culture across your teams doesn't only improve employees capabilities, it increases team motivation and engagement with the business mission.
2. Management Training
Learning doesn't stop once you make the C-suite! Whatever someone's title, be it L&D officer, manager, CEO or Superhero-in-Disguise – there's always more to learn. So, make sure managers have access to the leadership training they need to develop their own skills. This way they will be best positioned to support their team's growth and unleash other's potential. Give your managers the power to lead by example!
3. Learning from Each Other
90% of what we know comes from informal learning – that's everything we learn outside of formal training, from practising new skills to observing others. The best leaders know that every opportunity, every conversation and every experience is a chance to learn. This is why social learning is so important! Give your team the opportunities and tools to share their knowledge, learn from their colleagues and lead each other towards victory! For example, encourage everyone to share their top tips on the LMS news feed.
4. The Power of Praise
Praise is powerful stuff, especially when it comes from leaders! That's why 52% of employees say their most memorable recognition comes from their managers. It's vital to encourage managers to recognise their team's efforts, in person or with powerful virtual rewards like praise badges. Remember, it's not all about the big fanfares for outstanding achievements. 70% of employees say motivation and morale would improve 'massively' if managers simply said 'thank you' more often.
5. Clear Expectations
22% of employees say unrealistic expectations from managers are their top workplace stressor. Strong leaders make their employees' jobs easier, not more difficult and stressful! They understand the importance of banishing ambiguity and unrealistic expectations by setting clear objectives for their team members. So give your managers the right training and tools to ensure they set clear SMART goals for their team. At Growth Engineering we use a bottom-up productivity tool called 5x5s. Give it a try!
6. Clear Mission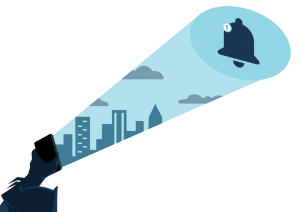 It's important that leaders at every level of the business successfully engage their team with the business mission. This is because employees are more engaged when they understand their place in the bigger picture. This personal connection to the company's wider purpose, Epic Meaning, is at the heart of all successful leadership communication!
7. Know Your Team!
Last but not least, great leaders know their team inside out. They know where the strengths and skills gaps are and how to best structure their teams for success. What's more, employees who believe their manager can name their strengths are 71% more likely to be engaged at work. Everyone in your team can get to know each other better, by sharing their skills and strengths on the LMS message boards. So what are you waiting for? Go and get to know your team!
---
To all my fellow learning leaders, I leave you with my final thoughts for strong leadership. Listen to your team, learn together and remember to have fun along the way! As Churchill wisely said: "You cannot deal with the most serious things in the world unless you understand the most amusing." – Juliette
These themes and more are explored further in my upcoming book about Unleashing Superheroes in your organisation. Sign up to our blog below to stay up to date on the latest eLearning news!