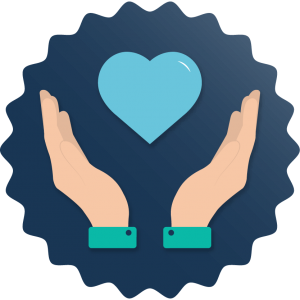 All companies should be a force for positive change in the world! Here, I reveal how to communicate your own brand of awesomeness with a powerful business mission statement.
Here's a riddle for you. What's the one question your business should answer but no one should ever have to ask you?
Answer: 'What do you stand for?'
Yet, only 4 in 10 employees know what their company stands for or how it's different to competitors! Successful businesses make their reason for existing explicitly clear. A mission statement is a powerful tool for communicating this to their internal and external stakeholders.
What Is A Business Mission Statement?
The mission statement tells the world what your business stands for and how it makes a difference. It encapsulates your values, culture and purpose in one mega-powerful message. It's your declaration of Epic Meaning! When done well, it engages employees, wins customer loyalty and raises awareness of your brand. So make it count!
The hard part? All this information needs to be expressed in the most concise way possible. This message needs to pack a powerful punch and stick in the mind. Anyone who sees it should immediately understand who you are and rally behind your call to change the world.
As such, wherever the message appears, be it plastered across your office walls, as a banner on your LMS or taking the Twittersphere by storm – make it immediately synonymous with your company and what you stand for. So, who are you?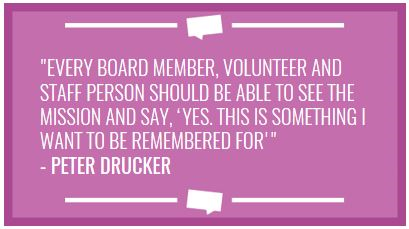 Who Are You?
I believe all businesses should be a force for good in the world. Not just because this is the right thing to do. Or because I want to live in a world where nothing goes wrong and kittens fall out of biscuit packets. I believe this, because making a positive impact is a message customers and employees alike can support and engage with!
Your business mission statement should focus on the good you offer – how your company makes a difference. And what makes you special. What do you do that makes the world a little (or a lot) more awesome?
Whoever you are or whatever you offer – whether it's selling home insurance, installing solar panels or making sure every biscuit packet has a kitten in it…there will be something you do that is changing the world for the better. Find it. Celebrate it. Tell the world.
Don't just take it from me. The biggest and the best companies today focus on how they are changing the world for the better:
Facebook's mission is "to bring the world closer together."
Microsoft's is "to empower every person and every organisation on the planet to achieve more"
Disney's simple mission is to "make people happy."
Uber really want to convince people they are a great company to use and work for! So they have a mission statement to communicate this: "Finding the way. Creating possibilities for riders, drivers and cities."
Is it Time to Change your Business Mission Statement?
With all this in mind, is it time to revitalise or completely replace your business mission statement? Consider these questions to help you decide:
Does it encapsulate your company's values, purpose and short term goals in less than 20 words?
If this was the only company policy or code of conduct you could follow, would it guide employees to always make the right decisions for your company?
If it was a song, would it be the type to get stuck in your head on loop (it's that catchy!)?
Is it inspiring, exciting and awesome?
Does it make you believe your company can change the world?
Final Words
Of course, identifying what you stand for is only the first step in creating an awesome business mission statement. You need to know why and how to communicate this vital information to the world! So, read my next blog all about the benefits of creating a strong business mission statement!
In the meantime, I hope this has given you a strong idea of how to identify exactly what you stand for and what makes your business special! Whatever it is, create a mission statement people care about. Create something that changes the world!
My belief that all businesses should be a force for good is at the heart of my upcoming book, Unleashing Superheroes! The themes in this blog will be explored further in my book. Join our mailing list below, to stay up to date on all the juicy details to create lasting organisational change!
Drive Unlimited Learner Engagement Create Serious Business Impact
Engage your learners and drive real behavior change. Deliver the most effective online learning solution and improve team performance by as much as 75% year-on-year.