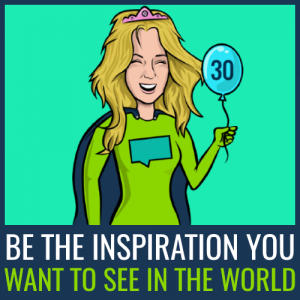 This week, find out who originally inspired me to venture into the business world and why I'm celebrating the big 3-0…
What do Mark Twain, Richard Branson and Paula Radcliffe all have in common? They all achieved great things at 30. Twain published his first short story. Branson became a billionaire and Radcliffe ran 30km in 1hr 36min to win the London Marathon. So, whether you're trying to write a book, achieve business success or set an athletic record, 30 seems like a pretty impressive figure all round.
So, what's all this 30 talk? No, it is not a subtle hint that my thirtieth birthday is approaching (unfortunately that seems like a long time ago!).
---
Number 30 on the eLearning Movers and Shakers List 2017
I am pleased to announce, I have made Bob Little's Corporate eLearning Movers & Shakers List 2017…You guessed it, in at Number 30 (plus been named gamifcation champion). This is the second year I've appeared in the list.
This year's Movers and Shakers list is packed full of eLearning industry superheroes. A massive congratulations to everyone on the list and special mention to Elliott Masie (Head of think tank, the MASIE centre) who reached the top spot.
30th place has extra significance for me, because I was 30 when I first realised I wanted to start my own internet company. It was way back in the day of the dot com boom and bust. I am delighted I made that dream a reality with Growth Engineering.
My inspiration
Whether we're setting up a business, writing a book or starting a revolution, making our dreams a reality is hard work. It takes late nights, 100% effort day-in-day out and beating self doubt (we all get it). It's he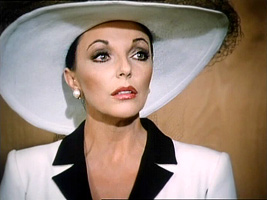 lpful to have people to look up to for inspiration along the way. This year's powerful International Women's Day message, #BeBoldForChange, got me thinking about who inspired me back when Growth Engineering was just a twinkle in my eye.
Cue: Alexis Colby (Boy! Could that woman dress). She was the first woman I had seen who had her own successful business. OK, so she may have been a fictional Dynasty character created by Joan Collins, but she was also strong, powerful and independent – I loved that! I am not sure she would have been keen to don a superhero cape (well, unless it was glammed up) but she helped me realise my dream was possible.
Let's start a Learning Revolution
It's easy to throw around encouraging memes and tell people to be bold, just do it or even unleash your inner superhero. Yet, in the words of inspirational heavyweight, Nelson Mandela: "It always seems impossible until it's done".
When we see motivational messages on social media (or Post-It notes all over our computer screen – 'Write that Book!'), it can be easy to think 'I would be out there whipping up a revolution or inventing the next world-changing gizmo, if I didn't have to put the kids to bed or save money for that Battle Field One add-on or wash my hair… Sometimes any excuse seems easier than changing the world!
So, it was inspiring to see people who are making a difference on the Movers and Shakers' List and International Women's Day. Their stories reminded me I can make my book a reality, but also, that this is not just about achieving my dream or writing a book to tick off a life goal. My real goal is to trigger a learning revolution! I want to help people release their inner potential and create organisational change of epic proportions.
Getting Down to the Nitty Gritty
As any revolutionist knows, a revolution is not all about the flag waving, celebrations and history book celebrity. The boring (sometimes) nitty gritty detail has to be pinned down to make it a success. Let's face it, 'planning' and 'structure' are not sexy. However, seeing all the awesome work being done in our industry and beyond, gave me the momentum needed to get down to work with the less exciting aspects of writing. So, my team of superheros and I have been locking our heads together to identify the structure and core themes my book, Unleashing Superheroes, will cover.
To celebrate everyone who's being bold out there, here's a sneaky peek at what's to come in Unleashing Superheroes. Within its pages packed full of useful research, real world examples, and interactive exercises, you'll discover all you need to transform yourself and your workplace. I will tackle the important themes including:
The power of mobile and social learning
Gamification
Team Engagement
Epic Meaning
These are just a few of the core topics Unleashing Superheroes will explore. What successful components of L&D would you like to see in my book?
P.S. I'd love to hear, who inspired you to #BeBoldForChange?
---
Follow me on Twitter and LinkedIn to get all the extra juicy details on unleashing your inner superheroes!