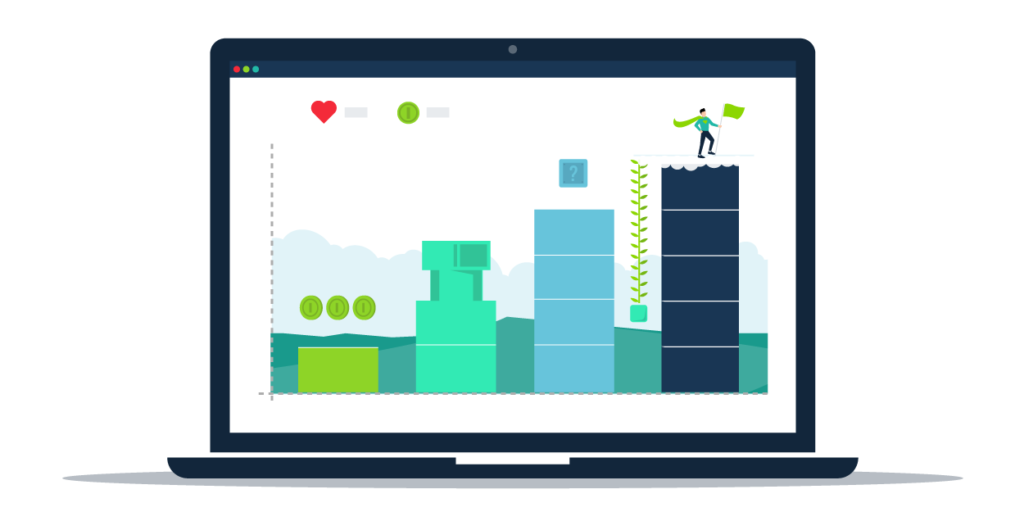 At Growth Engineering, we love gamification. We're gamification gurus and experts who ensure that game mechanics are baked into all our solutions.
Nowadays, gamification is a force of nature and used by experts to engage learners around the world. For example, gamification in training has been shown to cause a 60% increase in employee engagement and improve learning retention by up to 90%!
There are a select few out there to thank for its transformation into what it is today. This article focuses on high level gamification experts and those who have made it to the very top of the leaderboard!
It features some familiar faces from last year's list. But there are a few rising stars to watch out for!
Please note: the list is in no particular order. Let's get going!
An Coppens
An is a leading expert in gamification for learner and employee engagement. She has over 20 years' experience in producing behaviour change through creative solutions. Gamification Nation is her brainchild and there you can find an insightful blog, podcast, useful resources and more.
She has worked with global brands in the education and FMCG markets. She also advises a multitude of business owners and inspires 1,000's of individuals to level up their game. An is also an author and has a business coaching practice, B/Right Business Coaching. She's was even a TV guest expert for the TV show 'How Long Will You Live?'
Head to An's LinkedIn Here!
Karl Kapp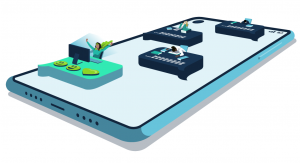 Karl is widely recognised throughout the L&D industry as someone who helped gamification rise to prominence in a learning context. Can you believe he's even devised his own gaming platform?
We're big fans of Karl at Growth Engineering. We even collaborated with him to create some great videos: 'Karl Kapp's Game Thinking'. They go into further detail on what gamification is, how it drives motivation and much more!
Check out Karl's LinkedIn here!
Amy Jo Kim
[New Entry!]
Dr. Amy Jo is an incredible social game designer. She works with start-ups and game studios worldwide to accelerate innovation and create compelling user experiences. Amy Jo also works with some great companies like eBay and Netflix!
She has a PhD in Behavioural Neuroscience and a BA in Experimental Psychology, so you can trust she knows what she's doing. Amy Jo is also the author of the popular book: 'Game Thinking: Innovate smarter & drive deep engagement with design techniques from hit games'!
Find out more about Amy Jo on her LinkedIn profile!
Yu-kai Chou 
Yu-kai Chou is a true gamification pioneer. His gamification design work has empowered over 1 billion user experiences. He's even written a book detailing all his research and insights!
Yu-Kai is responsible for the Octalysis Framework, which is an award-winning gamification design framework. It details the eight core drivers of gamification. He also splits them into Left (logical) and Right (emotional) brain drives!
His LinkedIn can be found here!
Fabian Haridien
[New Entry!]
Fabian's motto is, 'show me a problem and I'll show you the potential solutions'. We like the sound of that! He has kept this in mind throughout his career and has done amazing things as a Gamification Solutions Architect. 
Fabian currently works as a Gamification Game Designer to help create user centric solutions for First National Bank in South Africa. 
He's also written some great blogs on gamification and how it can link to other areas of our lives (like wellness, our finances and our capacity for learning).
Go and have a browse of Fabian's LinkedIn!
Monica Cornetti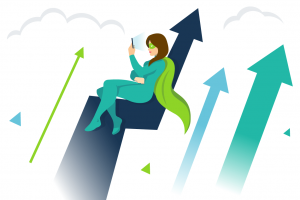 Monica is definitely a gamification expert. She's one of the leaders in gamification design as a strategy for corporate and adult learning. She'll be hosting a session at Gamification Europe, so be sure to take in her words of wisdom there!
Monica is also the Founder of Sententia Gamification and the creator of GamiCon, the international Gamification Conference for Learning and Development. Furthermore, she wrote an informative book called Totally Awesome Training Activity Guide: Put Gamification to Work for You. 
You should definitely take a look at Monica's LinkedIn!
Gabe Zichermann
Gabe is a prominent author, public speaker, and businessman. He has worked endlessly to promote gamification as a surefire way to increase user engagement. He's the mastermind behind multiple books such as The Gamification Revolution and Gamification by Design.
He is also the founder of Gamification.co. There you can find information on gamification split into different categories such as 'Education', 'Consumer' and 'Social Good'. It also features access to webinars and other useful resources.
You can read through Gabe's LinkedIn here!
Thijs de Vries
[New Entry!]
Thijs is an expert in using gamification for learning and changing behaviour. He is also a well known speaker, with a Ted Talk all about gamification for you to watch! In it, he discusses how well suited gamification is for places you might not expect, such as workplaces and schools.
Thijs is the co-founder and current CEO of Warp VR. His company combines learning, gamification and virtual reality. Pretty cool, right? Today it's one of the leading VR companies in the Netherlands. 
Have a look at Thijs' LinkedIn!
Jane McGonigal 
Dr. Jane is a game designer who's taken the world by storm. She's been a Director of Game Research and Development at the Institute for the Future for over 15 years. As such, she has spent a lot of time solidifying her ranking as a gamification expert.
She's also renowned for her TED Talks, such as 'Gaming can make a better world'. In this presentation she speaks about how games are able to solve real world problems. Since then, learning solutions like ours have done exactly that.
Check out Jane's LinkedIn!
Andrzej Marczewski
[New Entry!]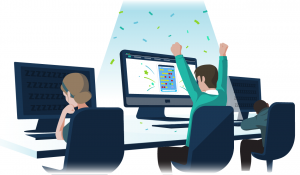 Andrzej is a gamification expert who has been passionate about games for a long time. This led to him discovering gamification in 2011. Naturally, he became obsessed with it like the rest of us!
Since then, he's set up his blog Gamified UK. There he provides information on gamification in the form of tutorials, resources and more. He's also a consultant who provides insight on best practices for gamified solutions.
Click here to see Andrzej's LinkedIn!
Toby Beresford
[New Entry!]
Toby is an author, speaker, co-founder and more. He even gamified the United Nations to encourage staff to use social media to promote their work!
He's known worldwide as an expert and has spoken at many gamification-focused events. His most recent appearance was at Gamification Europe 2020, where he looked at how governments could redesign coronavirus statistics to engineer effective behaviour change by utilising game mechanics.
Do yourself a favour and head to Toby's LinkedIn!
Juliette Denny
Our Ideologist in Chief, Juliette Denny, is gamification mad! That's why game mechanics are heavily incorporated into our three core products, the Growth Engineering LMS, the Growth Engineering Learning App and the Growth Engineering Authoring Tool!
Juliette is a learner engagement expert, who has used gamification to produce meaningful results for a variety of clients and partners. Head here to check out some case studies!
Take a look at Juliette's LinkedIn here!
Robert Alvarez
Appropriately deemed Professor Game, Robert is an expert, international speaker and advocate for the use of gamification. He's been incredibly vocal about the importance of gamification in education and training. 
He is the host of the Professor Game podcast, where he invites other gamification experts for informative discussions.
Head over to Robert's LinkedIn!
Scott Kim
[New Entry!]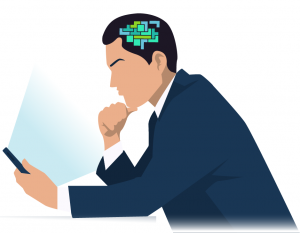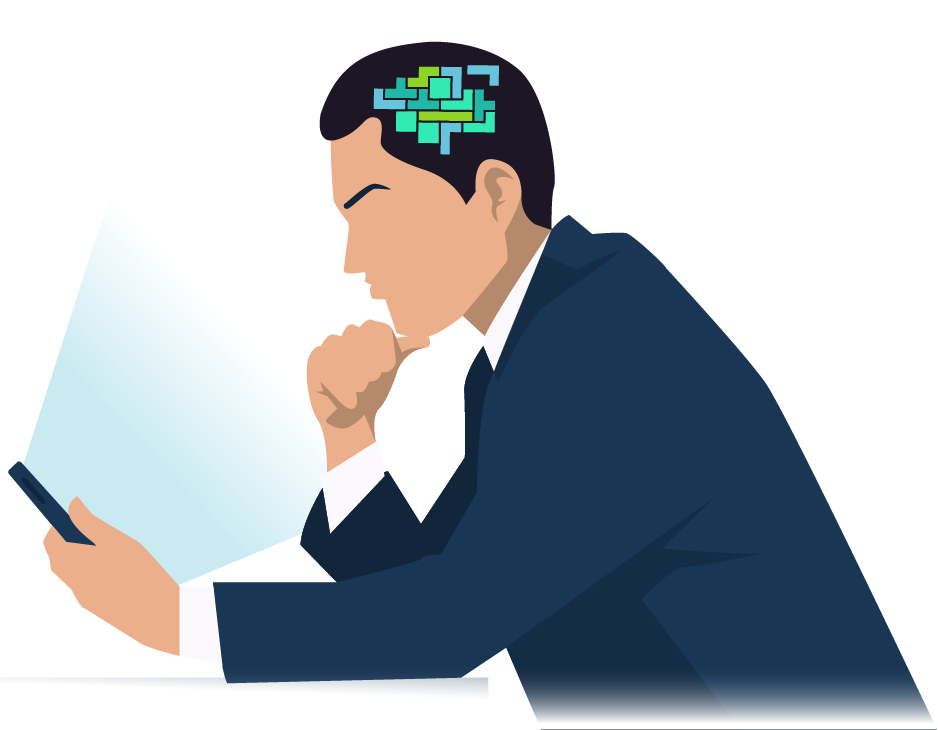 Dr. Scott is a versatile puzzle and educational game designer. He has recently worked for esteemed brands like Disney and created educational games for ABCMouse.com. Scott had the title 'Puzzle Master', which is something we all aspire to be!
He is also co-founder of Game Thinking (alongside Amy Jo!). Furthermore, Scott contributed some amazing puzzles to the book, The Playful Brain. In it he details how educational games can improve memory and fine motor skills, and more. Lastly, Scott has a PhD in Computers and Graphic Design, so you can trust he knows his stuff!
Take a look at Scott's LinkedIn!
Marigo Raftopoulos
Dr. Marigo Raftopoulos is a digital media expert who has conducted a great deal of research on gamification. She's currently working on a project at Tampere University, that seeks to investigate how we can use game-based technology to mediate interactions between humans and machines to produce better artificial intelligence solutions. 
She also has a demonstrated history of working in the business advisory sector. Clients rely on her gamification knowledge to help them reach their organisational goals. 
Marigo has a great LinkedIn profile for you to check out!

Final Word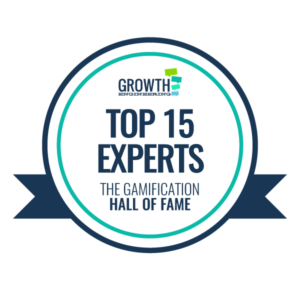 And that's it! This list includes some amazing gamification experts who have helped to spread the good word far and wide.
We know that there are many more out there. Unfortunately, if we were to include every gamification guru, the list would go on indefinitely. We need to get back to defeating dull online learning! But don't fret. We'll be back again next year with an updated list!
For everything these experts have contributed to the gamification space so far, and for everything they will contribute, we thank them!
If you want to speak to the gamification experts here at Growth Engineering, then we're always eager to hear from you. We use gamification, social learning and deep customisation to create learning technology solutions that produce real results. Click here to find out more!