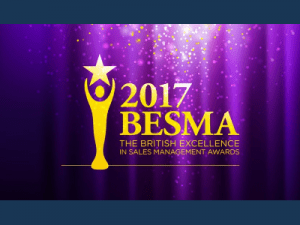 Our cheeks are hurting today after all the smiling, laughing and cheering we did at the spectacular British Excellence in Sales Management Awards (BESMA) on 9th November. We've only gone and won the award for Best Training Centre of the Year 2017!
Amidst the screams of pure delight, we were presented with our (super heavy!) gong by the awesome Jimmy Carr. Then it was superhero sodas all round, as we danced the night away in celebration with our fellow superheroes of the sales world!
The Awards
The prestigious BESMAs 2017 were held at London's stunning Old Billingsgate. We arrived wearing our extra sparkly superhero capes and cheesiest grins in eager anticipation!
The BESMAs recognise and reward the best sales professionals in the UK, showcasing their achievements. The awards help promote the art of selling throughout the land! This year the awards were seeking individuals and teams that boost company performance and drive the UK economy forward.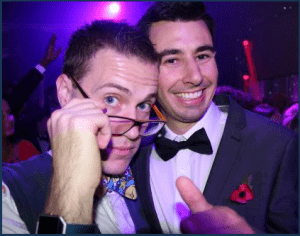 Why We Won!
We won the BESMA for Best Training Centre of The Year because our learning technology and training solutions have directly improved our clients' sales performance and customer satisfaction.
Sales Success Stories
We work with each customer to design a tailored training solution that meets their specific needs.
Here are just a few examples of how our learning solutions have transformed our customers' training and sales performance:
EE, the UK's biggest 4G network, used the Academy LMS to create their new training platform. 82,602 pieces of training content were completed on their new LMS,

compared to just 2,569 on the old platform

. 92% of their employees said their digital skills have improved since using the new LMS.
GAME, the UK's leading video games retailer, used the Academy LMS to create their award-winning LMS, GAME Learning Zone, which has transformed their customer service training. The new LMS led to an 89% completion rate on their AMP Sales Scenario training. This caused a 94.3% uplift in the average customer basket.
International Flavours & Fragrances (IFF) started working with us in 2016 to deliver a global training solution that has changed IFF's sales culture. It also offers employees accredited ISM sales qualifications.
Aggregate Industries use the Academy LMS to deliver ISM accredited sales training to their sales staff working remotely throughout the UK. Rather than spending hours travelling to classroom training, employees can now spend more time doing what they do best – selling! Read more about Aggregate Industry's success story here.
We're not just about helping the big guys of the business world shine! Our 'Sales Superstars' online training centre enables smaller companies and teams to become ISM qualified. These are the sales superheroes of the future!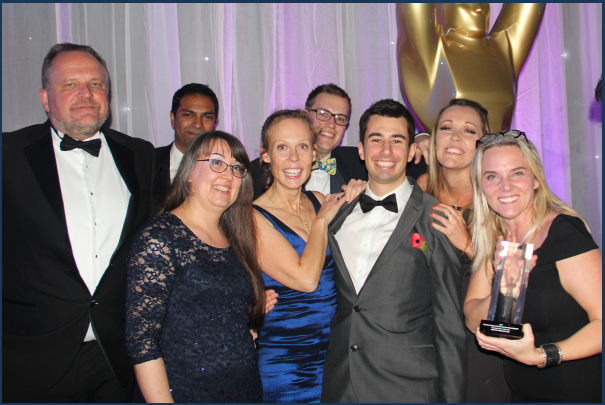 How do we do it?
Everything we do at Growth Engineering is about creating learning solutions that meet the needs of the modern workforce and economy. Since learner engagement is an essential element of any successful training programme, all of our training solutions, from the Academy LMS to the Knowledge Arcade app, are fully gamified, social and personalised. These features keep learner engagement levels sky high and drive return visits to the platform!
EE's Head of Training Design, Pinda Dhillon, said: "I was totally blown away by Growth Engineering. They've taken a learning management system and turned it on its head. Instead of talking about hosting, they spoke about engagement and personalisation. That's what I found really interesting. I'd recommend Growth Engineering!"
---
Growth Engineering Ideologist in Chief, Juliette Denny, said: "It was an absolute honour to be recognised at this year's BESMAs. The event is always a highlight of the learning calendar! It was fantastic to see the energy and passion everyone has for sales there.
At Growth Engineering, we're always striving to create new learning solutions that meet our clients' growing needs in the changing economy. So we're delighted to be recognised for what we do every day, helping our awesome customers engage their learners and train the sales superheroes of tomorrow!"
Sign up to our blog below to stay up to date with all the action from Growth Engineering!
[hs_action id="16865″]