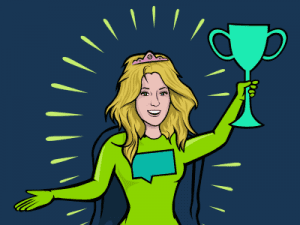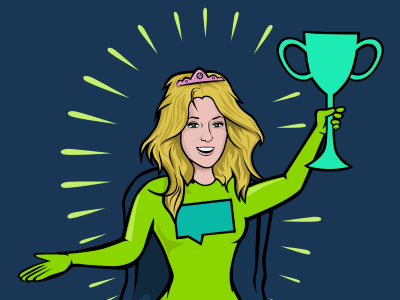 'Tis the season to be jolly! Don't worry, it's not Christmas just yet! It's even better – it's award season, and we're celebrating yet another big win! We'd barely come down from the high of our last award success, before it was time to bust out our party poppers once again! We're delighted to share this success with the marvellous team at GAME. Read on to find out all the juicy details!
---
GAME, working in partnership with Growth Engineering, have won the silver gong at the Customer Excellence Awards UK 2017 (CX Awards). They earned this prestigious award for using our gamified Academy LMS to deliver a training initiative that created an outstanding customer experience!
The Academy LMS is our social learning management system, named #1 NextGen LMS in 2017 by industry expert Craig Weiss. The LMS uses gamification features to engage learners and encourage return-visits.
The Awards
The esteemed CX Awards recognise training initiatives, which have transformed organisations and created outstanding customer experiences. The Awards welcome entries from across all industries nationwide. Above all, the judges wanted to see initiatives that are making customers happy! GAME do this and more, with help from the Academy LMS!
The finalists show-down took place at London's Wembley Arena, no less! Spiritual home to superstars of the past – Queen, the Spice Girls, and Disney on Ice. It was time to channel our inner rock gods and stand shoulder-to-shoulder with the GAME team to tell the world why their training solution, GAME Learning Zone, rocks!
Together, we wowed the judges and scooped the silver Award for best training initiative. The Award was presented at the glittering Awards Dinner Gala on 28th September! The only word that sums up how awesome winning feels is, of course, 'Zigazig-ah'!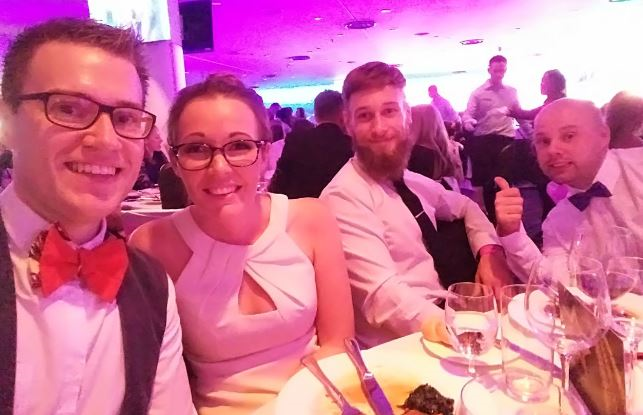 Why GAME Learning Zone Won
GAME, the leading video game retailer in the UK and Spain, wanted to create a consistently outstanding customer experience across their 320 nationwide stores. Prior to implementing the Academy LMS, the retailer was on the hunt for a training solution to develop their employee product knowledge, improve customer service skills and unlock gaming passion.
GAME wanted their new learning platform to be remotely accessible, fun and include gamification features to engage learners. GAME's core goals were to increase engagement with voluntary courses and for the entire organisation to use the new LMS for all their training needs. Growth Engineering worked closely with GAME to meet these goals and more.
Together, GAME and Growth Engineering created a brand new learning platform – GAME Learning Zone!
Video (above): GAME Learning Manager Craig Mills explains how the Academy LMS meets their training goals and helps create a company-wide outstanding customer experience.
The Results:
Since its launch in spring 2015, GAME Learning Zone has exceeded all expectations. It's a massive hit with GAME employees and their customers are enjoying the results!
Training completion rates have soared with an 89% completion rate on their AMP Sales Scenario training alone, which led to a 94.3% uplift in the average customer basket. The new platform has also directly led to a 109% increase in customer feedback on in-store service and a 19% increase in customer praise for staff!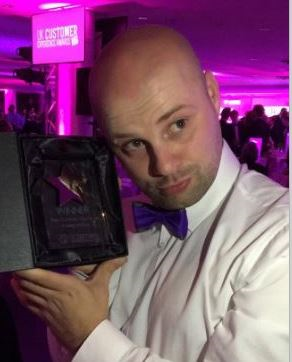 GAME Learning Manager, Craig Mills, was thrilled to win at the CX Awards! He said:
"The results created by GAME Learning Zone have blown us away! We had a vision for our LMS and we hoped employees would jump onboard. To have a significant increase in the amount of training completed has made the investment and implementation process completely worth it! We are also thrilled to have seen a direct impact on the customers, with an increase in all forms of customer feedback! At GAME we're on a journey to build the biggest community for gamers and it feels fantastic to win the silver award for customer experience training initiative. "
---
The Key To Success:
Social learning, gamification and Epic Meaning are at the heart of GAME Learning Zone's success. Learners are now guided to the right training to meet their needs and interests, via customised learning pathways. They are awarded virtual badges for completing training and engaging with the platform's features, such as the message boards where they can share their knowledge. These features reflect the gamification and social learning structures common in many video games, which helps the LMS resonate with employees' working lives and passion for games.
An especially innovative and engaging feature of GAME's training solution is 'Pins'. This is a peer-to-peer recognition feature where learners can award fellow employees virtual badges, known as 'Pins', to recognise their skills and achievements. By earning a certain amount of badges on the LMS, GAME employees are awarded a real-world 'Pin' to wear on their lanyard. This celebrates their engagement and gaming passion and communicates their expertise to customers. The Pins tie LMS rewards together with real-world benefits. Over 6,000 Pins have been awarded since April 2016, and the rate they are being earned is increasing as employee engagement grows!
---
Once she'd finished doing a spontaneous victory dance, our Ideologist in Chief, Juliette Denny, said: "Everything about GAME Learning Zone taps into the passion that's evident as soon as you step inside a GAME store. GAME's employees are gamers themselves, so it was awesome to work with a team who share Growth Engineering's passion for gamification. I am thrilled to see the ever-growing success of the platform that has taken GAME customer experience to a whole new level of awesomeness. Congrats GAME on your big win!"
Sign up to our blog below to stay up to date with all the action from Growth Engineering!
[hs_action id="16865″]