A few months ago, we shared some exciting awards news with you. Since we found out that we'd been shortlisted for three Training Journal Awards, we've been marking off the calendar and counting down the days until the big announcement.
The black-tie event was held at the Old Whitbread Brewery in London last night and by all accounts it was a fantastic evening. Before the winners were announced, they were treated to a gourmet feast and they got to rub shoulders with the cream of the training crop!
Needless to say, we were thrilled to discover that two of our learning superstars, GAME Digital and House of Fraser went home with smiles on their faces and a skip in their step.
Best Sales Training Programme:
GAME Digital Plc (silver)
GAME Learning Zone is an excellent example of employee engagement through online learning. It was created using our Academy LMS and it makes full use of the gamification and social tools. Technology is nothing on its own and it takes a true superhero to drive engagement and get real results and heroes don't get much superior than Craig Mills, Learning Manager at GAME.
He had this to say about the win:
"We are thrilled to have won the silver Training Journal award for Best Sales Training. We strive to make sure all our people at GAME are given a training experience that is as interactive and enjoyable as the products we sell and with the support of Growth Engineering our vision can be sculpted into reality."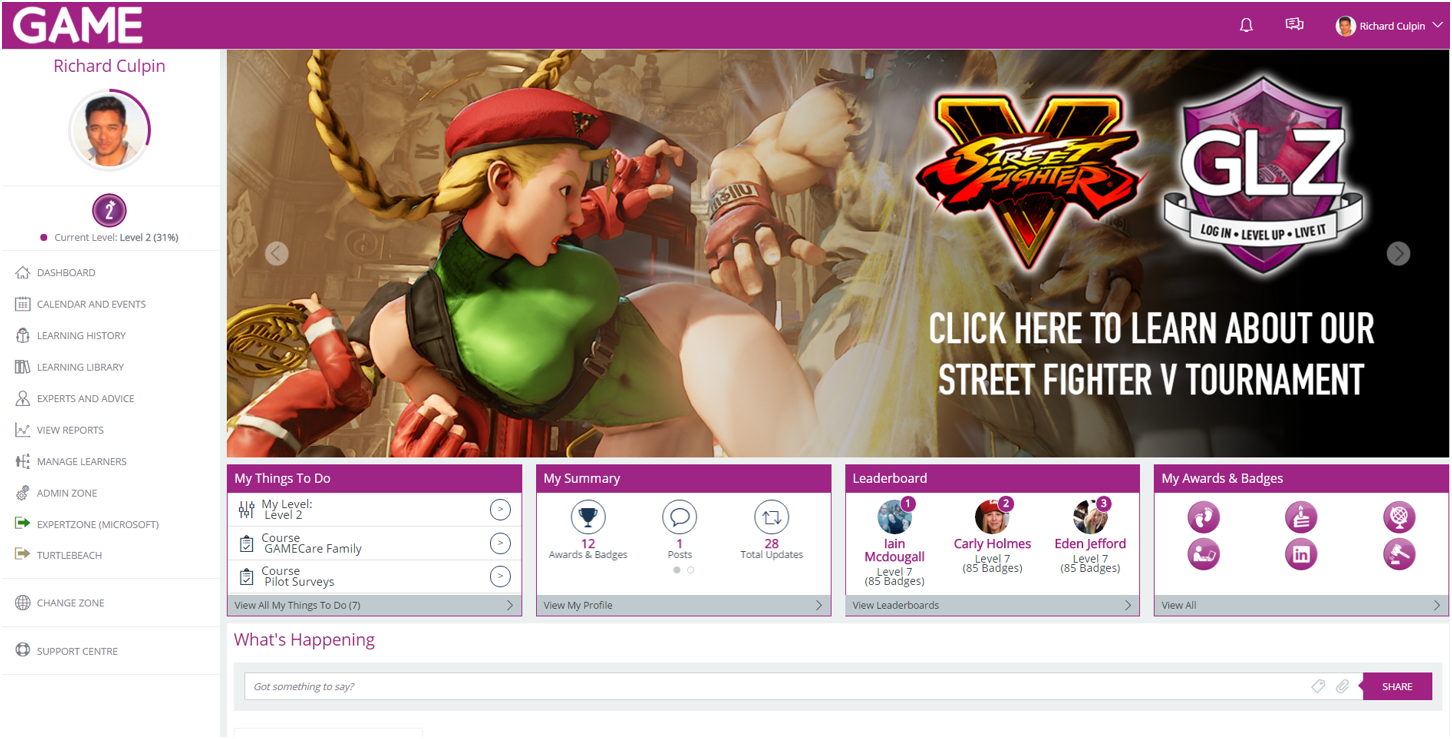 Best Use of Technology in Learning:
House of Fraser (bronze)
As one of the biggest department stores in the UK, training is a huge priority for House of Fraser. To get the most from their learning programme, they needed to leverage the best technology available and use it in the most effective way possible.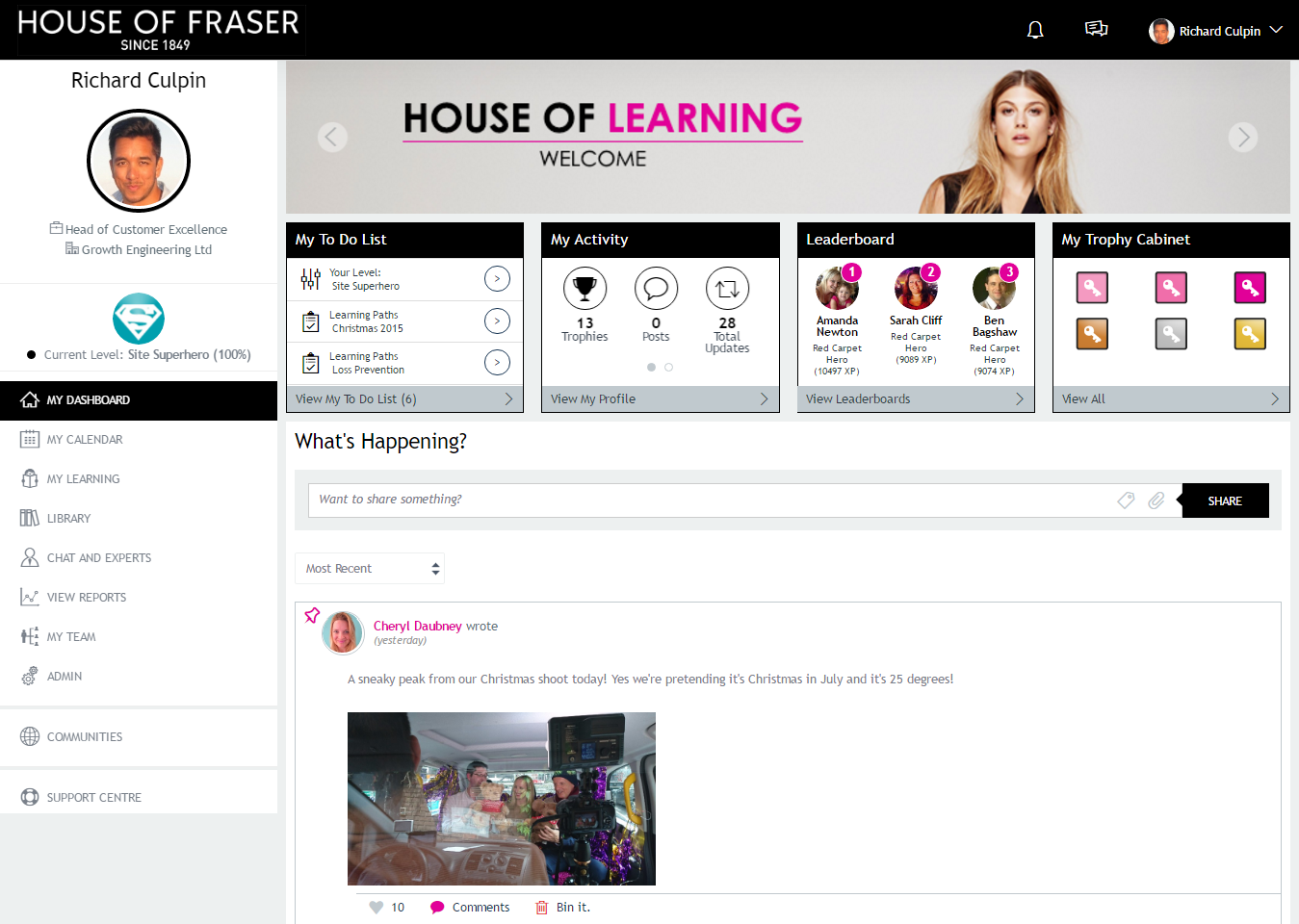 We helped them build the House of Learning to bring their dreams to life. Their training programme uses role-based learning paths, personal development, and just-in-time learning resources to ensure that their people have exactly what they need to fulfil their potential.
House of Fraser can look forward to the Learning Awards next year, where they're shortlisted to win External Learning Solution of the Year. You can bet we'll have our fingers crossed for another astounding victory!
We created the Academy LMS as an antidote to beige, soulless corporate learning. It's great to know that our clients share our vision and the success of this award is a testament to all their hard work and effort! If you want to share in this success, get in touch with us and make a real change!