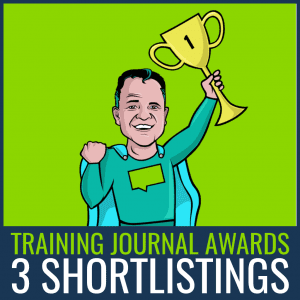 Awards season is in full swing, and the efforts of our wonderful clients aren't going unnoticed.
The Training Journal Awards shortlist has just been announced, and our retail clients have had a whopper of a start to the contest! House of Fraser, Steinhoff and GAME are all up for gongs, across different categories. It's not all that surprising since they're using the world's #1 LMS for retail (according to Craig Weiss).
We've been in non-stop celebration mode since we first heard the news! These clients of ours are true rock stars of the L&D world, so we're absolutely thrilled that their hard work is getting some of the recognition it deserves.
But what exactly has everyone been shortlisted for?
[us_separator type="default" icon="fas|star"]
House of Fraser
House of Fraser are shortlisted for 'Best Use of Technology in Learning'. They came to us looking to use our gamified, social Academy LMS, and we built 'House of Learning' for them. They're now using this platform to deliver training to their nationwide workforce.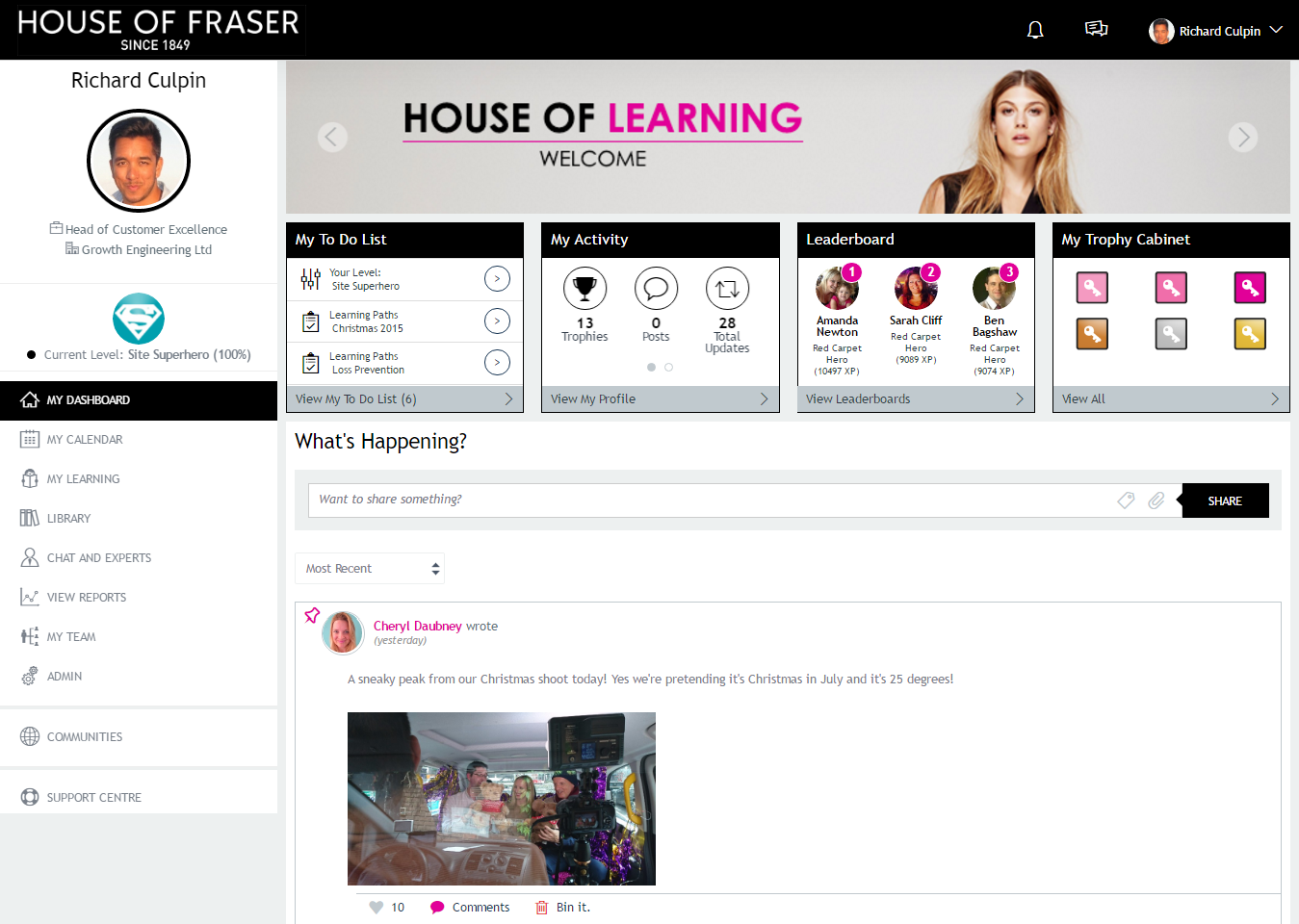 Their robust training programme is structured around role-based learning paths, personal development, and just-in-time business-focused resources.
Their learners are extremely engaged, the training has proven cost-effective, staff performance has increased, and fewer employees are leaving the company. Clearly their hard work is paying off!
The House of Fraser guys are also up for the coveted title of 'L&D Team of the Year'. Expect to see us rooting for them all the way through the awards ceremony!
[us_separator type="default" icon="fas|star"]
Steinhoff UK Retail
We've been shortlisted side-by-side with Steinhoff UK Retail in the 'Best Training Partnership' category. Their platform is named 'Steinhoff Learning Store' and is used to organise a truly blended learning programme for Steinhoff's UK businesses – Bensons for Beds and Harveys.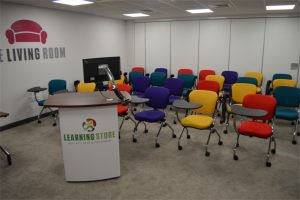 We've been working together for five years now, in a partnership which has benefited both of our organisations. Their training programme has evolved massively in that time, getting bigger and better every step of the way!
The most recent development has seen Steinhoff invest another £1 million into the project to build the astounding 9,000-square-foot Steinhoff Development Centre. Learners access the online Learning Store from the classrooms, and then head to mock stores, warehouses and customer homes to put their learning into practice!
For more on Steinhoff, take a look at their case study.
[us_separator type="default" icon="fas|star"]
GAME Digital
GAME Digital has been shortlisted for 'Best Sales Training Programme'. We built GAME Learning Zone for them, which they're using to deliver training to all of their stores around the UK.
GAME has some of the most engaged learners we've ever come across. You can log in to the platform at any time and find everyone there using it as a social network. They've formed a hugely valuable community which shares news and best practice, and keeps learners coming back for more!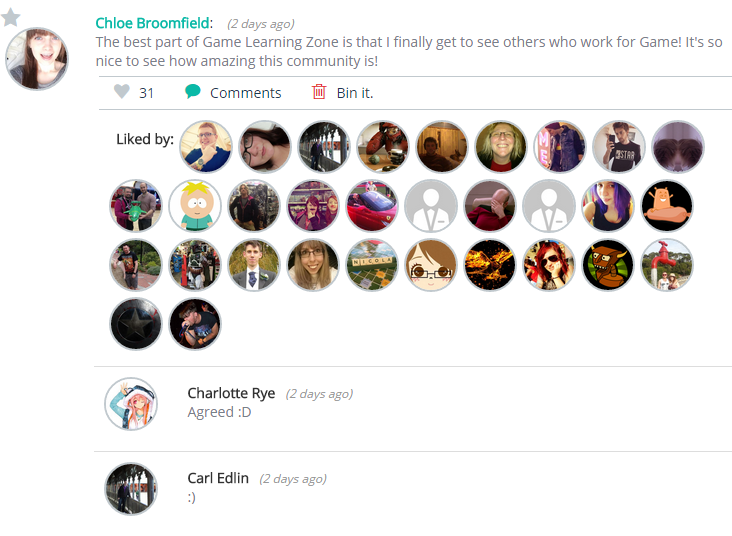 Their training programme has led to record-breaking sales campaigns. They've even caught the eyes of video game publishers, who are commissioning the GAME team to create eLearning content about their products, significantly offsetting the training costs.
For more on GAME, take a look at their case study.
[us_separator type="default" icon="fas|star"]
What next?
Now that our clients have reached the shortlists, the next step is to present our case directly to the judges. We'll be heading off to London town in September to stand side-by-side with them and bring our A-game to the presentations!
After that, we'll be getting suited and booted for a swanky Gala Dinner at The Brewery in December. Expect to hear more celebrations then!
[us_separator type="default" icon="fas|star"]
If you'd like to find out why our Academy LMS captures the attention of so many awards judges, why not take a closer look? Book yourself a free tour to see the platform first-hand: